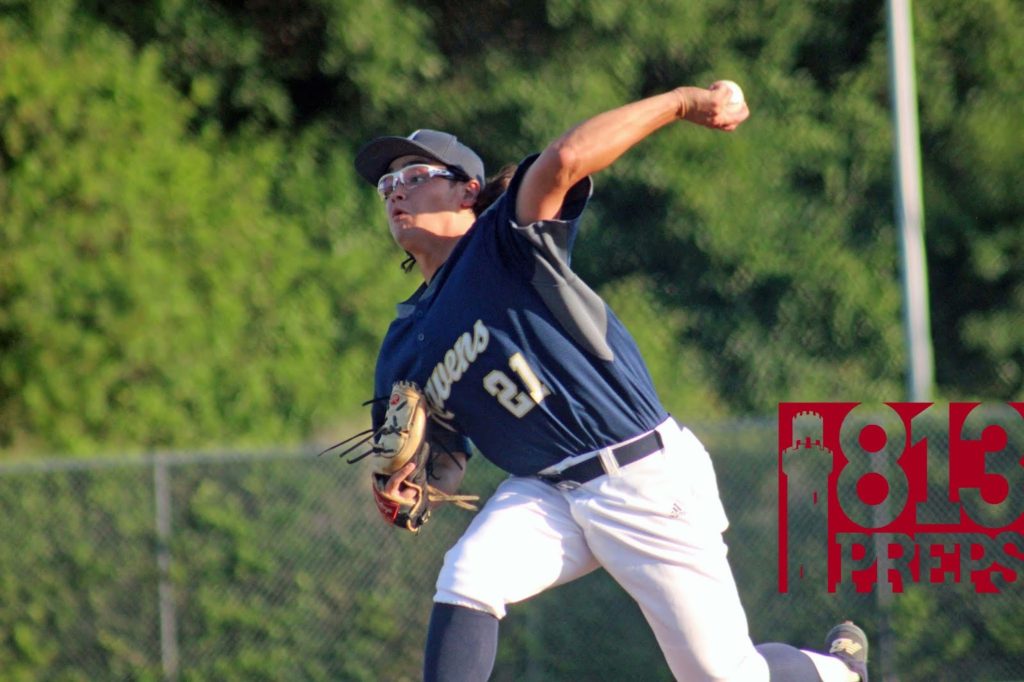 Alonso starting pitcher Sam Drumheller finishes his junior season 6-1, with a 1.36 ERA and 61 strikeouts.
(813Preps file photo)
Class 9A-Region 2 Quarterfinal
Vero Beach 3, Alonso 1
Alonso junior Sehjin Daley singled in Andrew Lara (1-for-3, stolen base) in the first inning to give the Ravens the lead, but it wouldn't hold as Vero Beach tied the game and then scored a pair of runs in the fifth – one on a bases loaded hit-by-pitch and the second on a ground ball. Junior Sam Drumheller pitched five innings losing his first game of the season, but ends the year with a 6-1 record. Senior Conor McNair was 1-for-2 in the loss and sophomore Renzo Gonzalez picked up a single to end the season on a six-game hitting streak, with a .376 average on the year. For the Indians, senior righty Nick Celidonio pitched a complete-game, striking out six. Vero Beach will travel across the state to face Newsome, winners 3-1 against Port St. Lucie Treasure Coast on Wednesday, in Saturday's region semifinal.
A    100 000 0 — | 1 | 4 | 2
VB 000 120 x — | 3 | 6 | 0
W – Celidonio. L – Drumheller (6-1). 2B – Mendez (VB). Records – A 15-11; VB 23-3.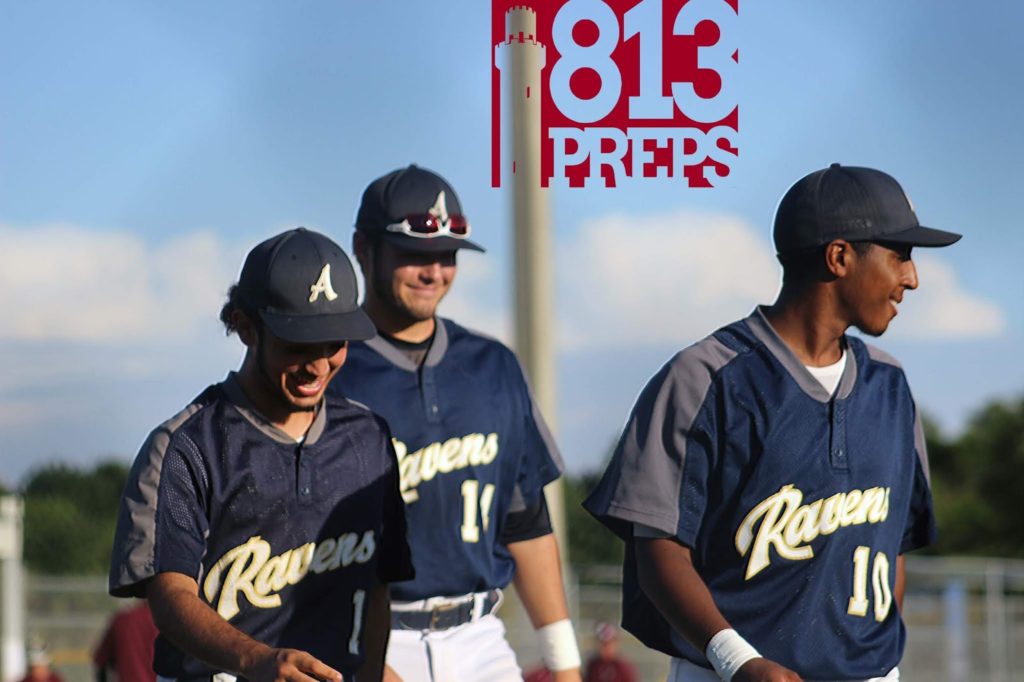 Alonso's three seniors (left to right) Jonathan Cruz, Conor McNair and Andrew Lara, played four seasons at the varsity level for the Ravens. (813Preps file photo)