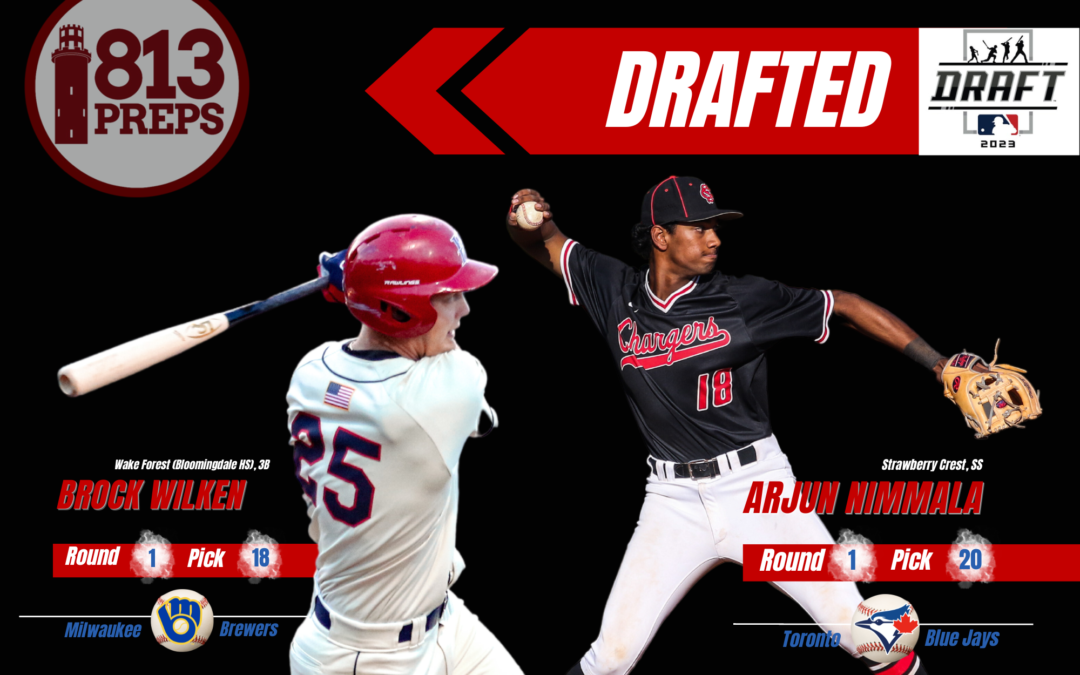 Wilken, Nimmala hear names called in First Round By Jarrett Guthrie, Editor A pair of Hillsborough County high school baseball alums heard their names called in the first round of Sunday's Major League Baseball...
read more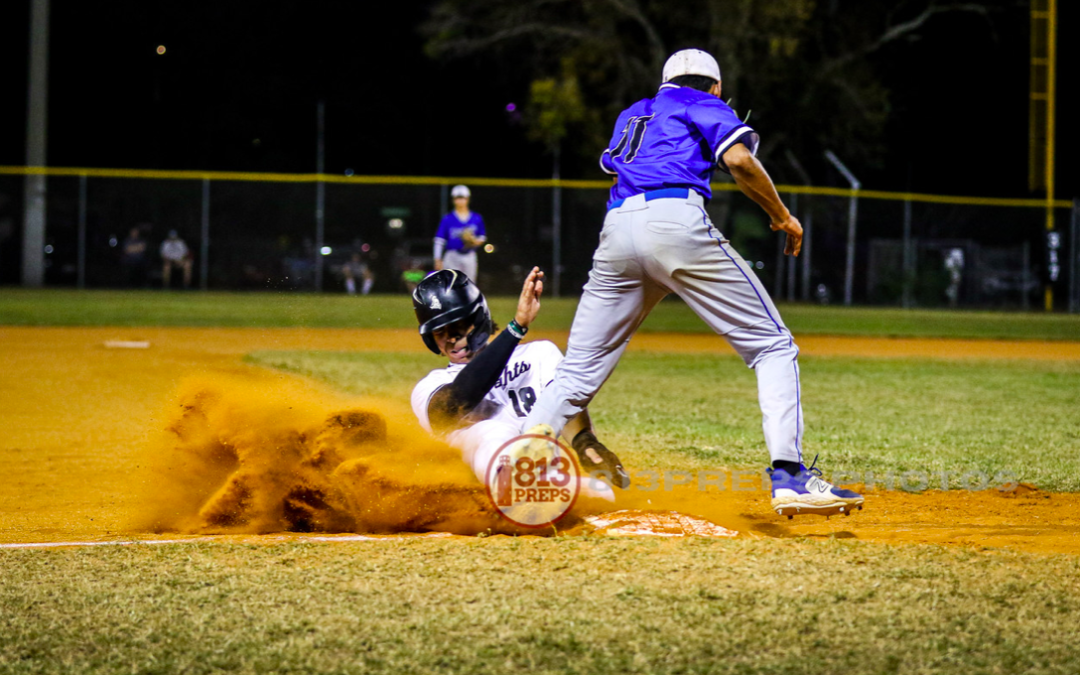 Photo Gallery: Riverview at Robinson 3/2/23 https://813preps.smugmug.com/2023-813Preps-High-School-Baseball-Season/Riverview-at-Robinson-3223/i-GCjNwZN/A Robinson's Jeremiah Henderson slides into third base. Henderson was 2-for-4 in the win, scoring twice (including...
read more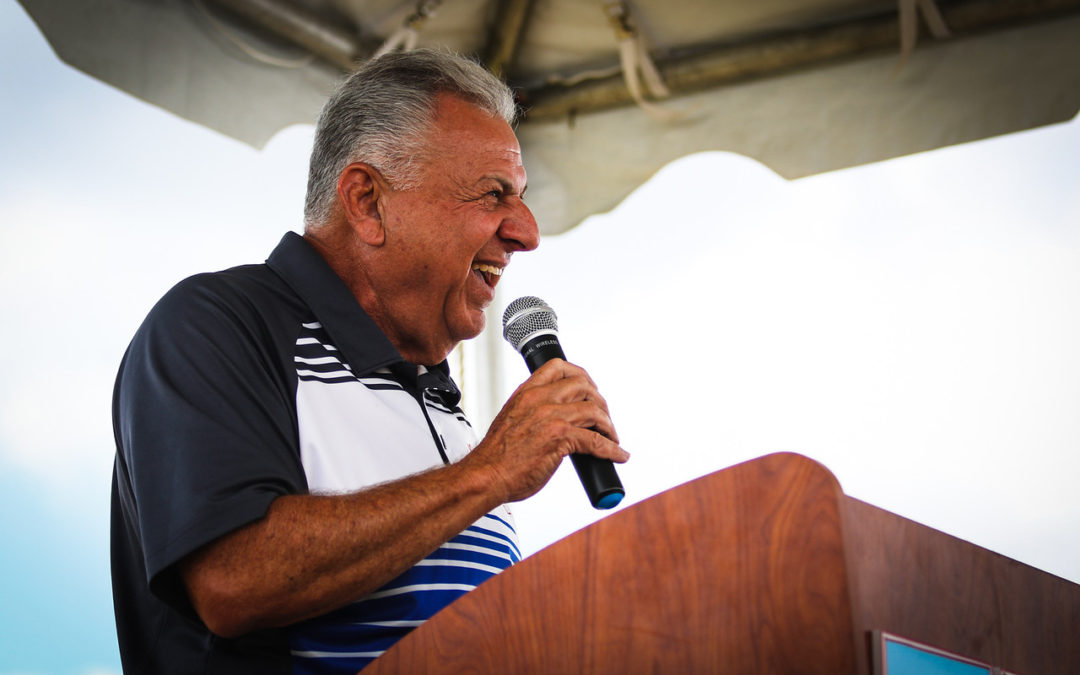 King High honors Macaluso with field dedication Hey guys,  Yesterday's dedication of the King High baseball field in honor of Lions coaching legend Jim Macaluso was a blast. We hope you made it, but if you didn't we've put together this photo essay to share just a...
read more
THE 8-1-3List Week 10 presented by The Hitting Academy Regular Season Final...
read more
THE 8-1-3List Week 9 presented by The Hitting Academy "8" Top Teams 1. Sickles...
read more
⚾ Class 6A-Region 3 ⚾ Lennard 11, Bloomingdale 0 Mikie Locke's RBI single in...
read more
⚾ 2A-Region 3 Quarterfinal ⚾ Sarasota Out-of-Door 7, Seffner Christian 4...
read more
Rays Hillsborough-Pinellas All-Star Game set for Monday The Tampa Bay Rays and...
read more
Saladino '23 welcomes six-team Bronze Division Staff Report Click here for...
read more