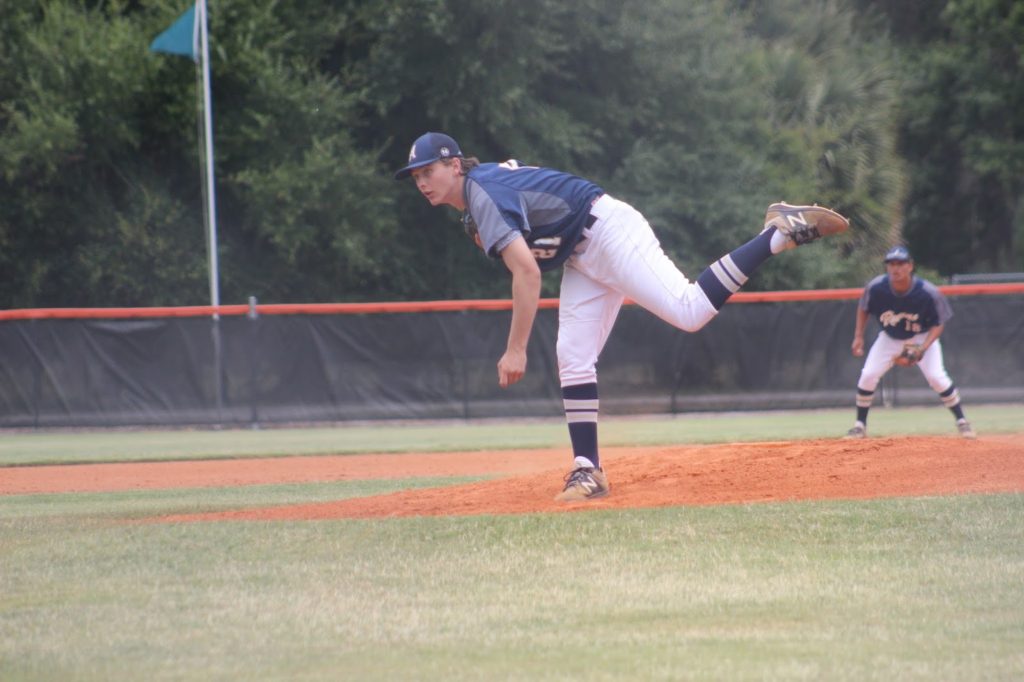 Alonso sophomore left-hander Marc DeGusipe worked five solid innings for the Ravens to earn his first win
of the season. DeGusipe allowed just two hits against Plant City.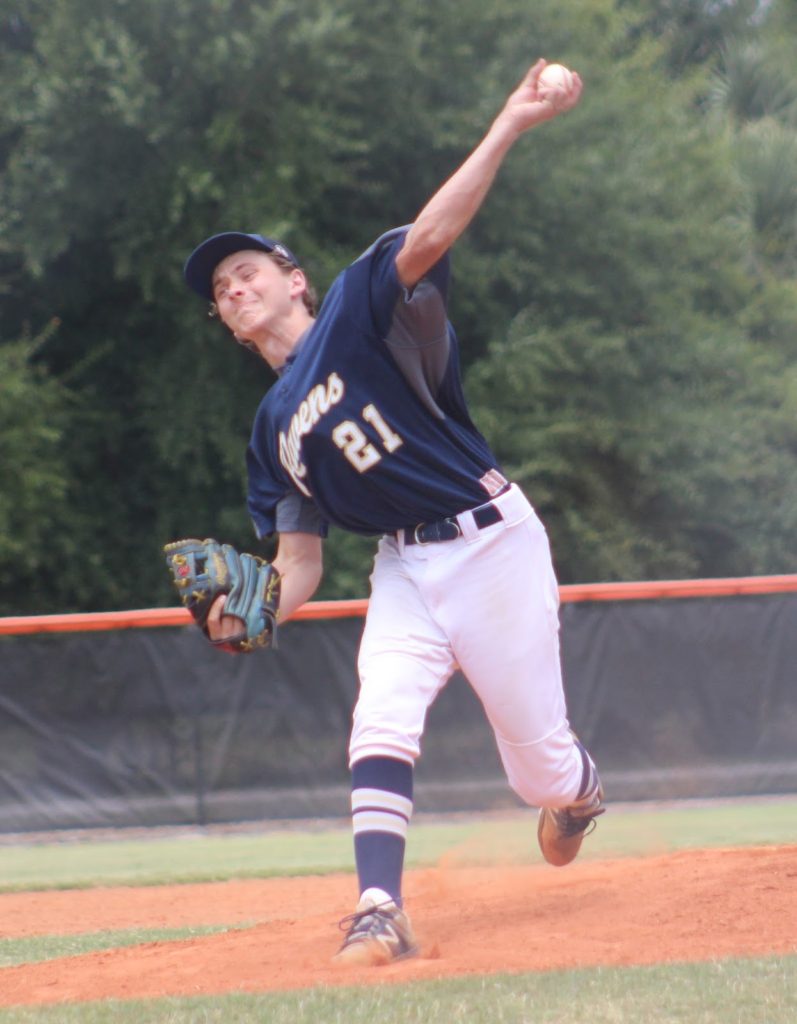 Marc DeGusipe
PLANT CITY – With a couple tough assignments in his previous
starts, Alonso sophomore pitcher Marc DeGusipe had produced solid work in tight losses against Jesuit in the Saladino Tournament final and a five-plus
inning effort against Plant earlier in the season.
Making just his third start of the year on the road Saturday
afternoon at Plant City, DeGusipe gave up a leadoff single to Cade Shissler and
saw a few fielder's choices let runners find the bases. But the Ravens defense
tightened things and got out of the early jam. From there, DeGusipe cruised
through five, shutout innings allowing just two hits and walking a pair in the 6-1 win, and earned the lefty his first win on the mound.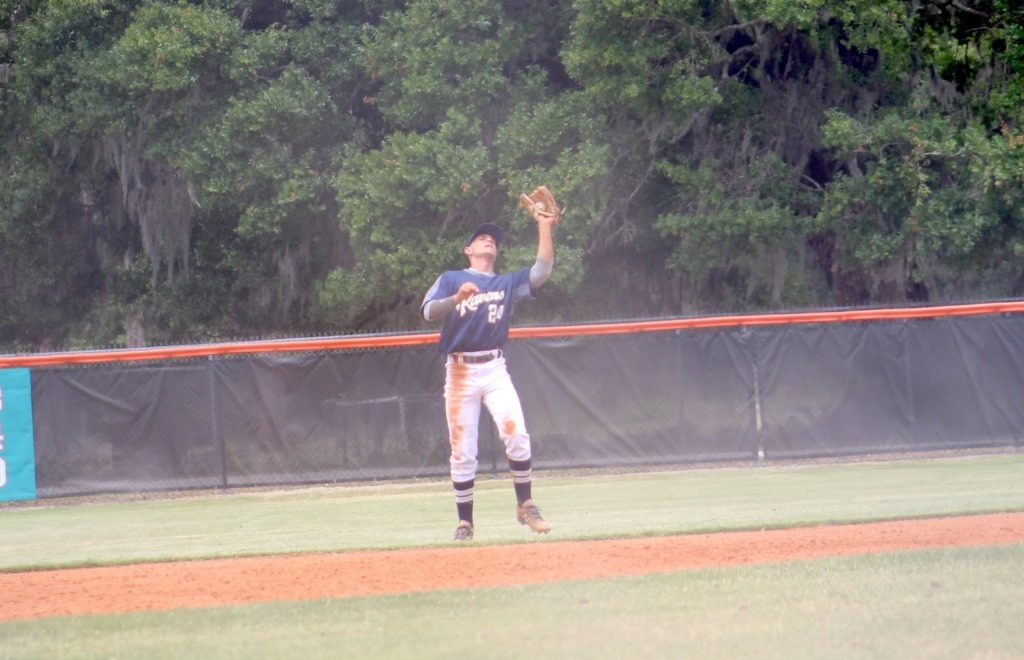 Ravens Jared DeSantolo makes the grab.
In support, Alonso (17-6) hitters posted a four-run second
inning as Jared DeSantolo picked up a one-out double before scoring on a Sehjin
Daley chopper that took a tough hop on Plant City shortstop JJ Gonzalez.
The Ravens added two more as Andrew Lara flicked a
two-strike, liner single to right-center, and one more as Nick Gonzalez plated
one on an RBI groundout.
"When we get Marc those runs in the first couple of innings he has more confidence, throws more strikes," Lara said of the offense
supporting DeGusipe's strong work on the mound.
— Jarrett Guthrie (@JGuthrieTampa) April 22, 2017
Ravens senior and University of Florida signee Jordan Butler
blasted a deep fly to centerfield for a two-run double to add some insurance scoring Jose Ciccarello (2-for-4) and Lara, who had both singled.
Butler now has 29 RBI on the season.
Plant City (9-11) sophomore Parker Messick was tagged with
the loss allowing six runs (two earned), striking out three in four innings of
work.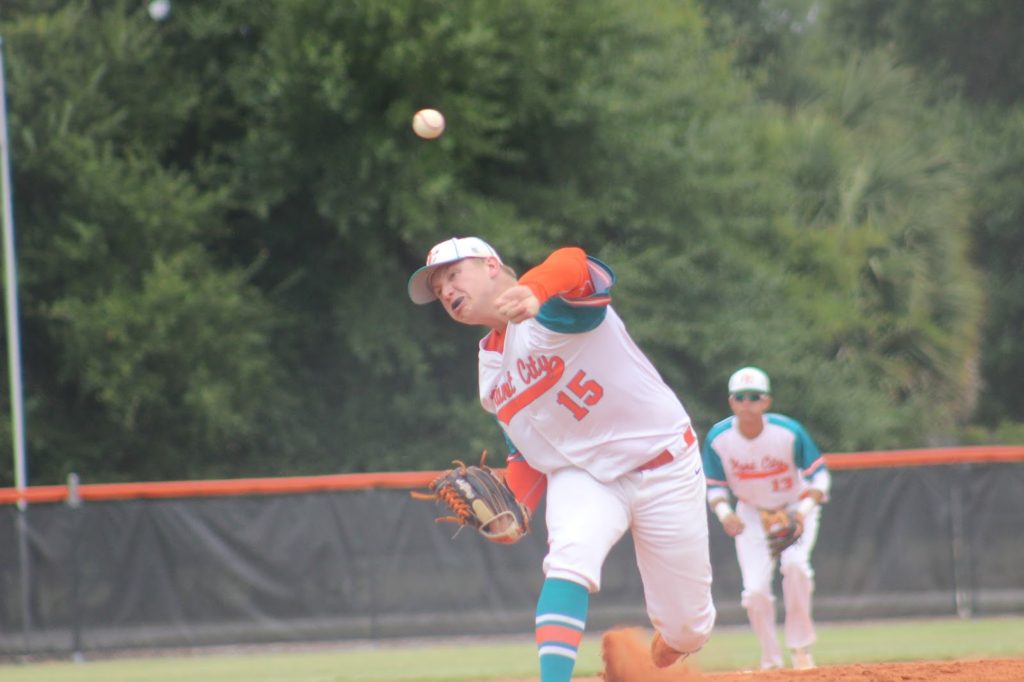 Plant City sophomore lefty Parker Messick struck out three in four innings on the mound.
Junior TJ Gayner worked the final three innings on the mound not allowing
a hit and striking out a pair.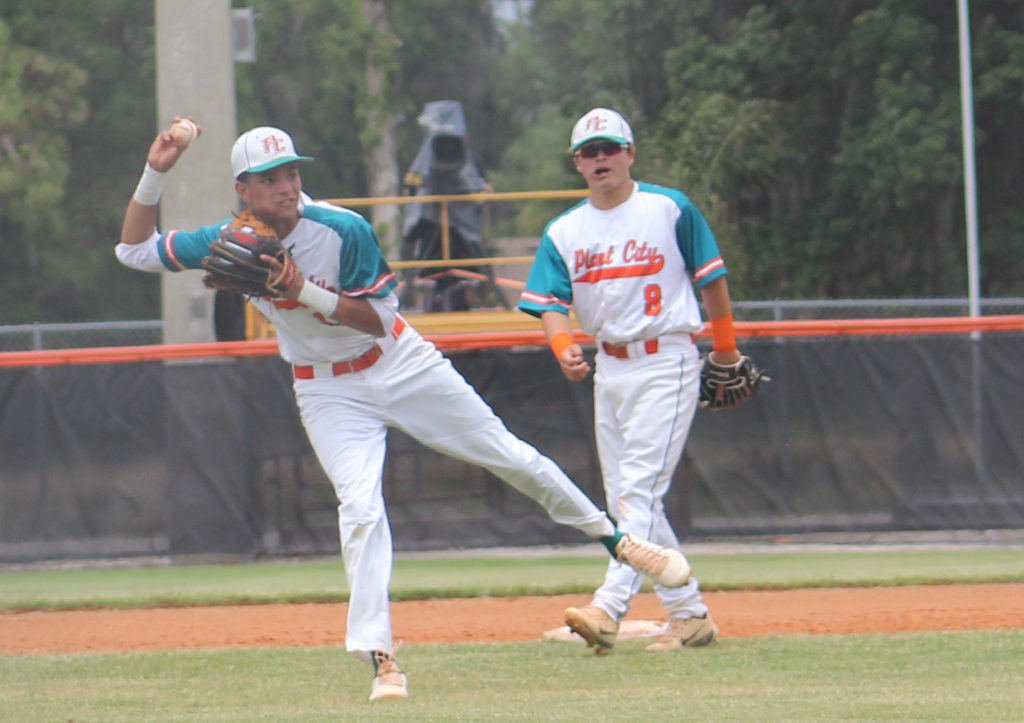 Plant City shortstop JJ Gonzalez had an RBI single
to plate the Raiders only run in the loss.
The Raiders scratched one run across in the sixth as Dalton
Wingo took a pitch to the helmet to leadoff the inning, moved around and
eventually scored as JJ Gonzalez singled him in.
Defensively, Plant City had a solid combination in the fifth
starting with a double-play fielded by JJ Gonzalez as short, on to Jarod Wingo
at second, who made a nice turn and bullet throw on to Brandon Young at first.
The third out saw some nice range from Shissler fielding the ball at third and
throwing across for the out. For the Ravens, Lara (who was 2-for-3, with two
RBI and a run scored) made a diving play in right for the first out of the
bottom of the third, and the inning ended as a runner advanced to third on a
steal and Ravens catcher Scott Meitzler faked to get the runner and gunned a
laser to first to catch the runner off the base.
— Jarrett Guthrie (@JGuthrieTampa) April 22, 2017
Photo Gallery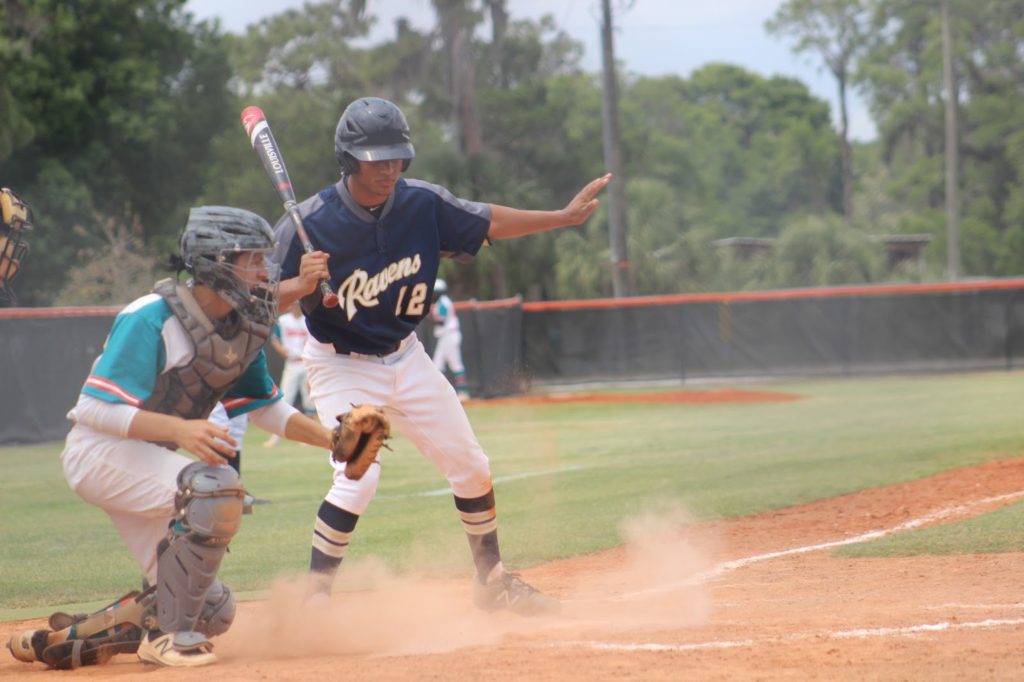 Ravens senior and UF signee Jose Ciccarello puts up the stop sign to
his teammate after a ball in the dirt.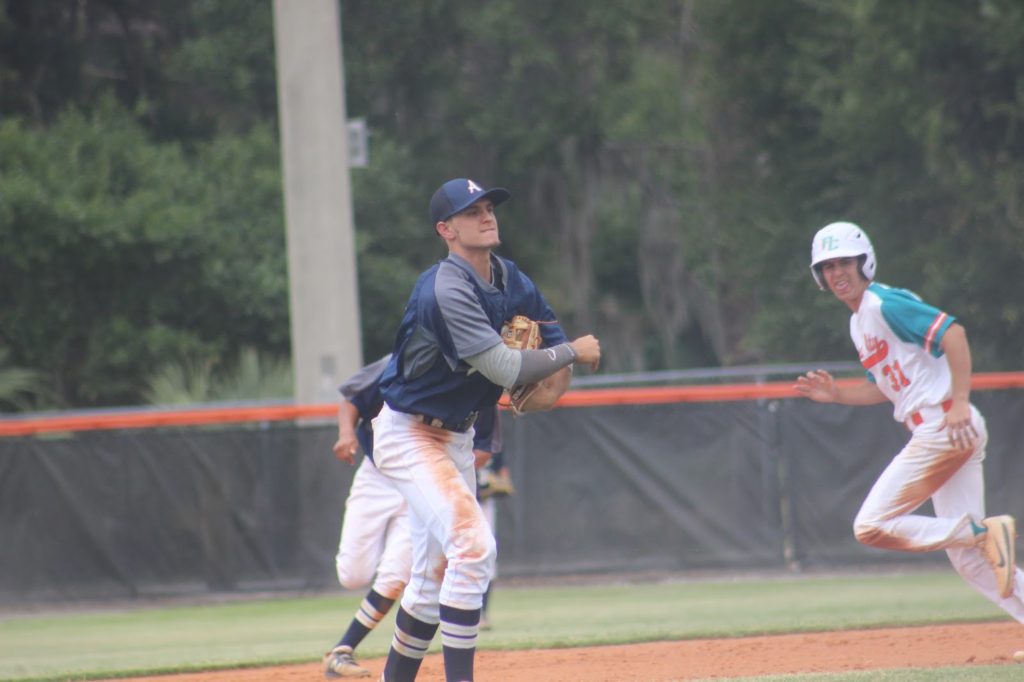 Alonso third baseman Jared DeSantolo had a double and scored
in the Ravens win.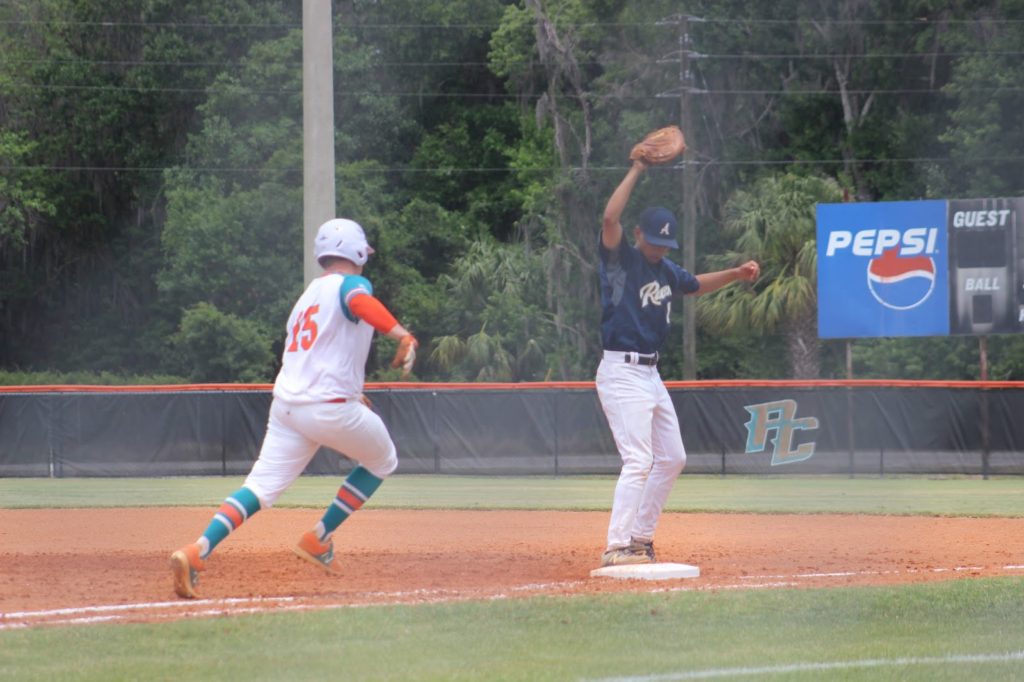 Alonso senior Jordan Butler made the jump and came down for an
out at first base.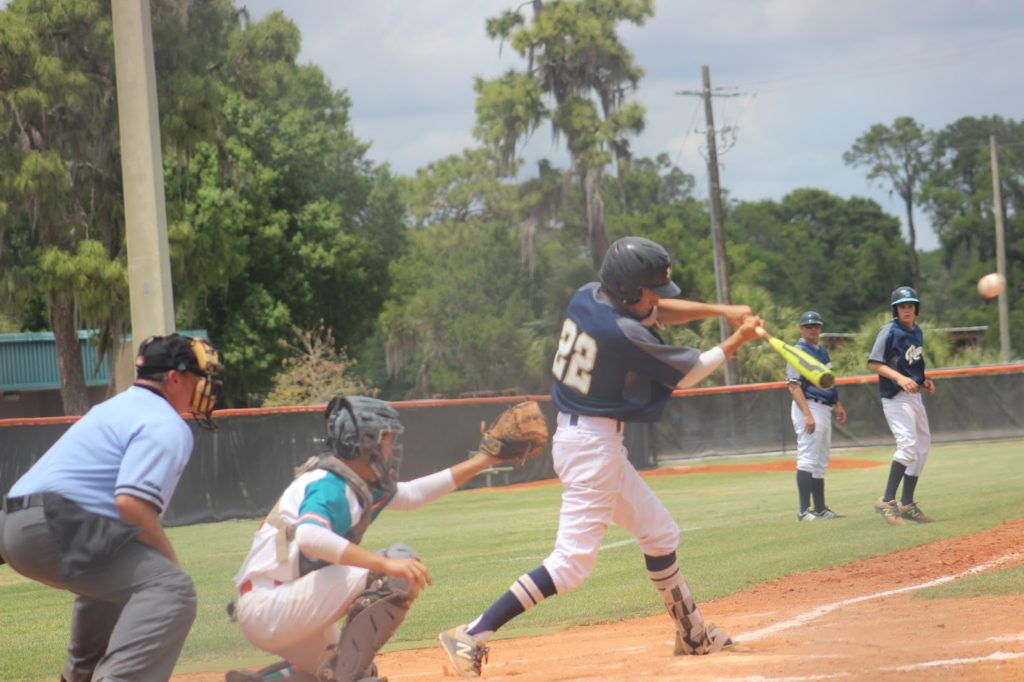 Nick Gonzalez had an RBI at the plate and a couple of nice plays at
second base for Alonso.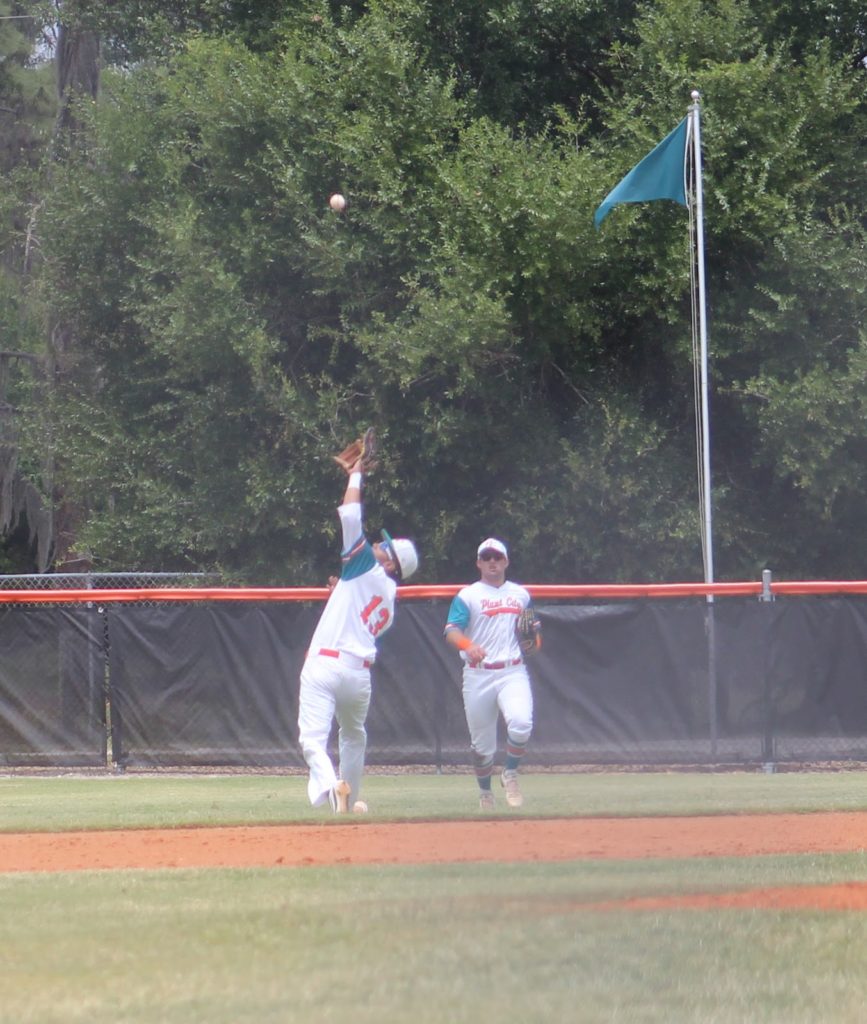 Plant City shortstop JJ Gonzalez tracks down a
fly ball to end the top of second inning.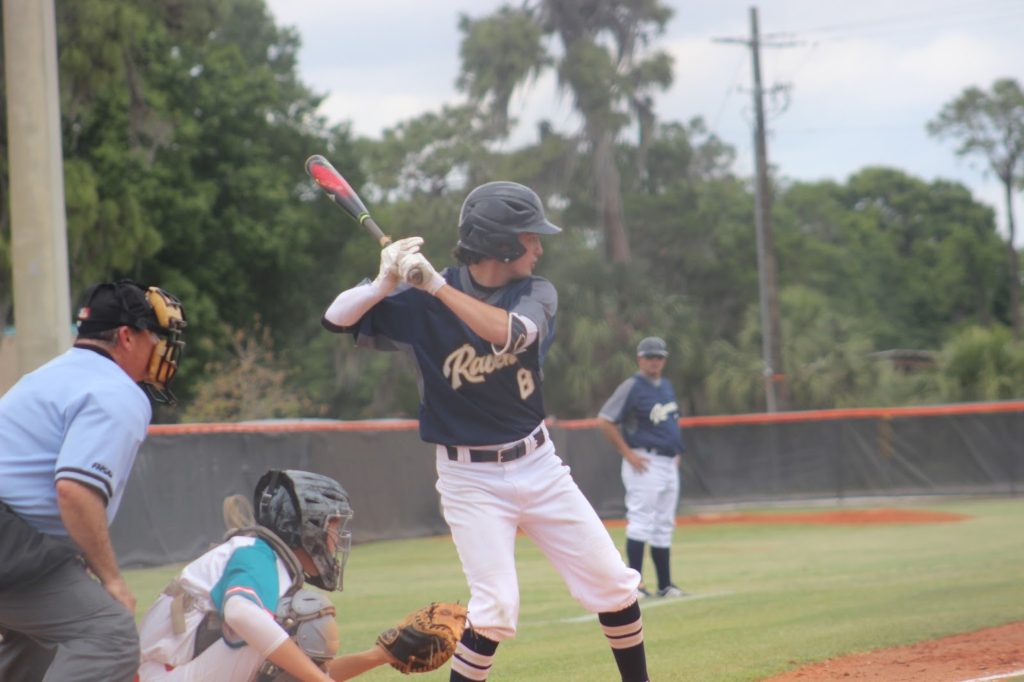 Ravens centerfielder Ryan Drumheller at the plate.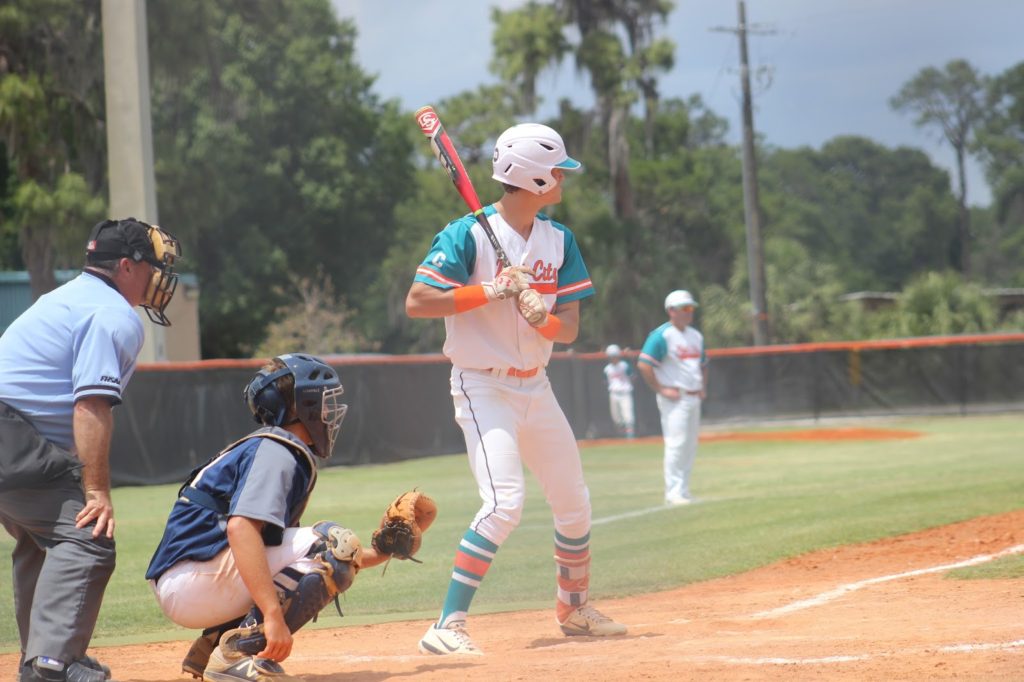 Plant City senior and UCF signee Dalton Wingo scored the Raiders
only run vs. Alonso.
* Coaches: If you would like to provide further information after your games please contact
editor Jarrett Guthrie via: e-mail –
jarrettguthrie@813Preps.com
– or – by text – (813) 951-6865.
* We are just getting
started here at 813Preps.com if you are enjoying our work, or would like to tip
us off about stories about your student-athletes, please let us know by
commenting, sharing, or e-mailing directly.
* All photos taken by Jarrett Guthrie and copyright remains with 813Preps.com.