By Jarrett Guthrie
TAMPA – The regular-season home finale for Carrollwood Day
baseball was set off with an emotional tribute to love and support provided to
one of its own. The Patriots cancer awareness game held special meaning as
junior Leandro Alvarez, who was diagnosed in early 2016 with Ewing's sarcoma,
has not only battled the disease, but stayed on the field throughout treatment
and is the team's starting second baseman.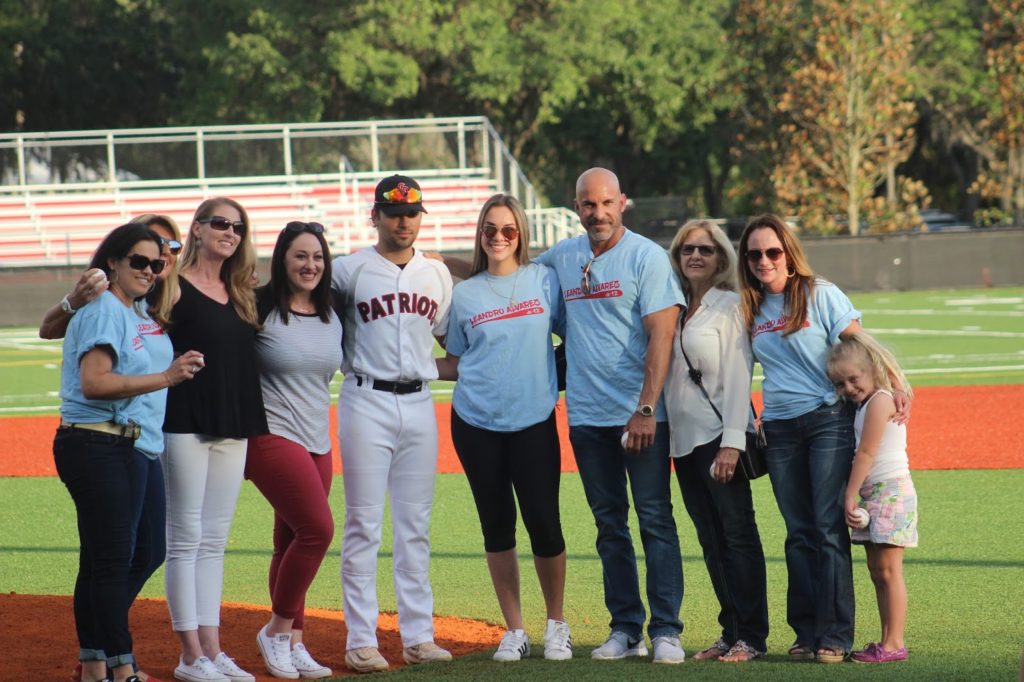 Family and the St. Joseph's Hospital staff support CDS
junior
Leandro Alvarez prior to Friday's Cancer Awareness game.
(For more on Leandro's story, check back 
The pregame featured nine ceremonial first pitches from
Alvarez's mother, father, sister, and his St. Joseph's Hospital treatment team
of doctors and nurses.
The Patriots followed the emotion-filled pregame, with
inspired play as they put together a total-team effort in a 5-1 win against Tampa Prep.
Carrollwood Day (16-7) junior third baseman Rodrigo
Montenegro set the tone in the top of the first charging a weak chopper down
the line scooping the ball barehanded and throwing across his body for the
second out of the first.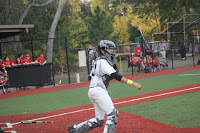 Patriots C Noah Torres
The Patriots offense picked up a run in the home half as
Noah Torres doubled in Frank Furey (who was hit by a pitch), CDS added another
run in the third as Zach Watts doubled in the eventual decider.
Watts also
added a nice defensive effort charging and robbing a potential base hit to end
the top of the second. Watts took a strikeout on a nasty curveball from Tampa
Prep junior lefty Landon Schabes, and said he was looking for some revenge in
his next at-bat.
"He fooled me that last at-bat with that same curveball and
I when I went up for the next at-bat I thought I'm not going to let him get
away with that again," Watts said. "I sat back and waited for it and it came
first pitch and I did what I could with it."
— Jarrett Guthrie (@JGuthrieTampa) April 22, 2017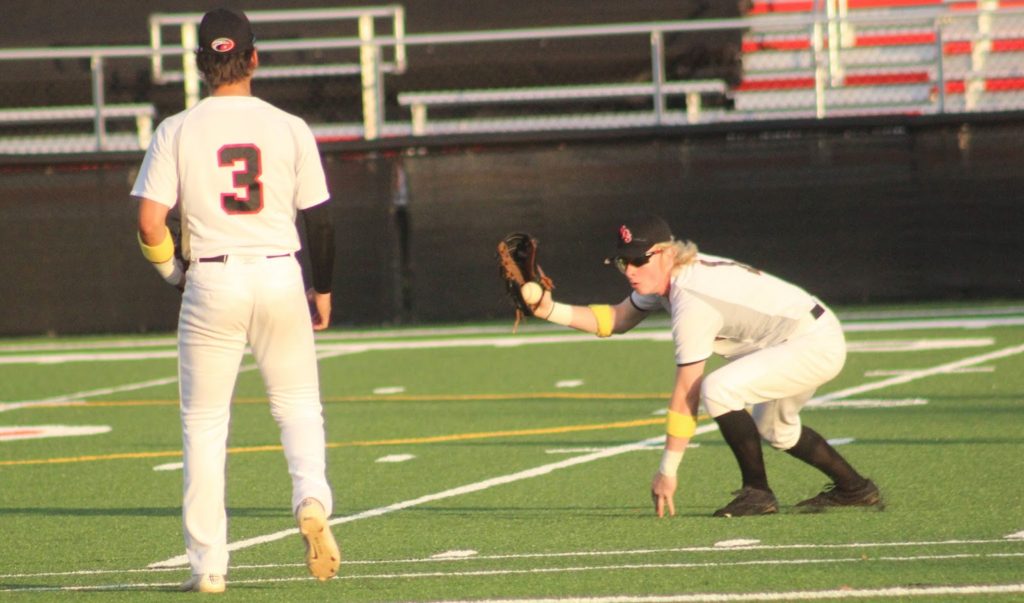 The end of the second of Watts' nice catches in right. He
humbly credited his coach's defensive positioning.
Montenegro, who scored on Watts double, added a pair of RBI
singles in his final two at-bats, driving in a pair in the fourth through the
right side, and adding a sixth-inning RBI single on a hard chopper behind the
bag at third.
— Jarrett Guthrie (@JGuthrieTampa) April 22, 2017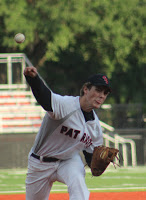 Patriots RHP Grant Walford
Junior Grant Walford earned the win on the mound working
five innings and scattering three Tampa Prep hits, before Andre Hevesy worked
the final two innings on the mound.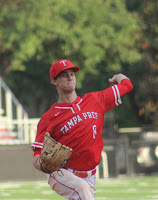 Terrapins LHP
Landon Schabes
For Tampa Prep (6-16), Aaron Muench provided a double, and
Nick Castro had a single and an RBI sac fly on offense, and Schabes took the
loss on the mound going the distance, and striking out six.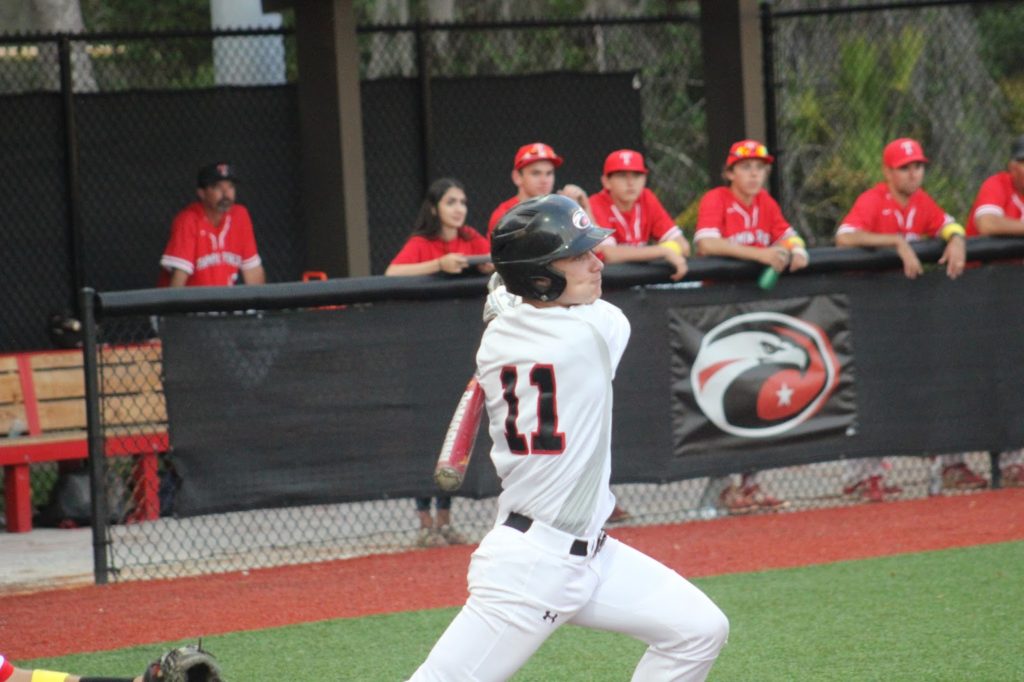 Patriots left fielder Blake Hooker had a single in the win.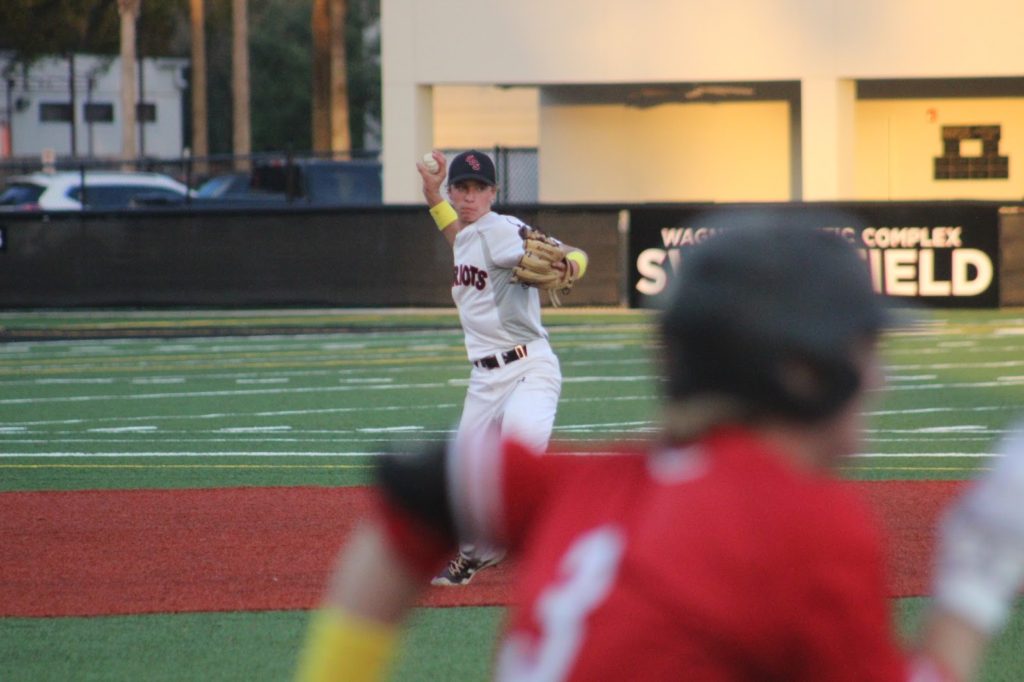 CDS SS Dillon Baker makes a play on a groundball.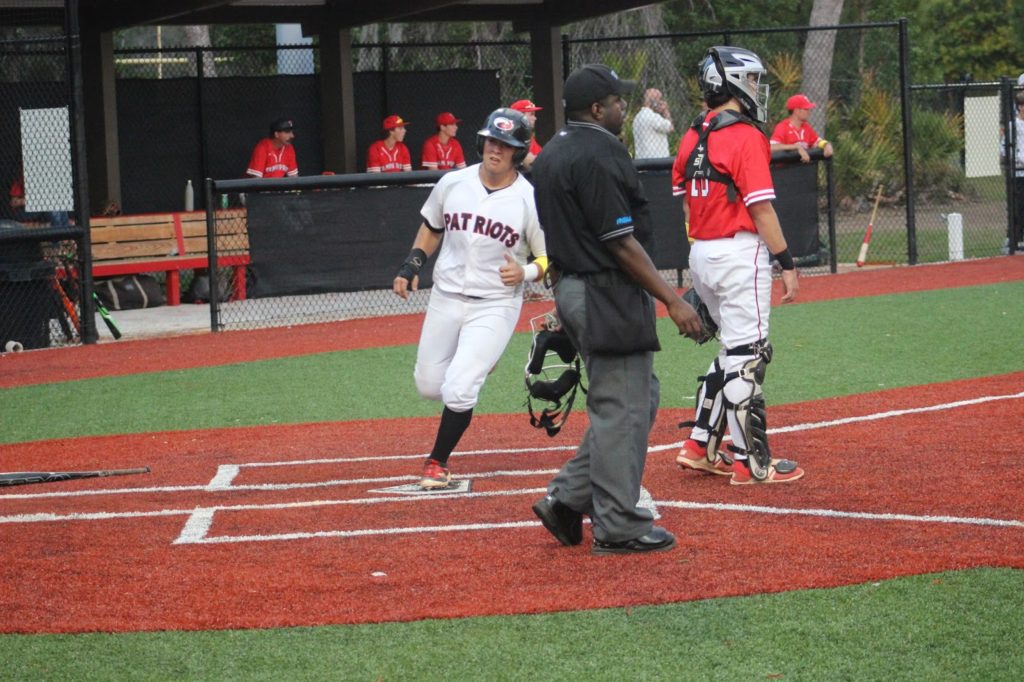 CDS junior Gabriel Montenegro scores the eventual deciding run.
Montenegro also had two singles and three RBI in the win.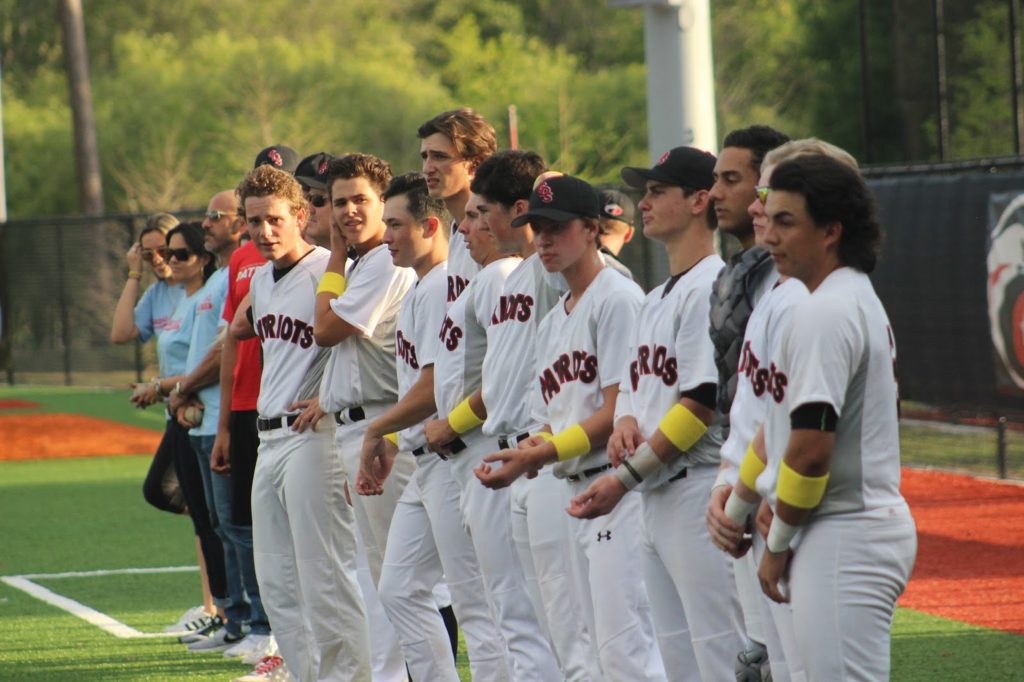 Carrollwood Day pregame lineup.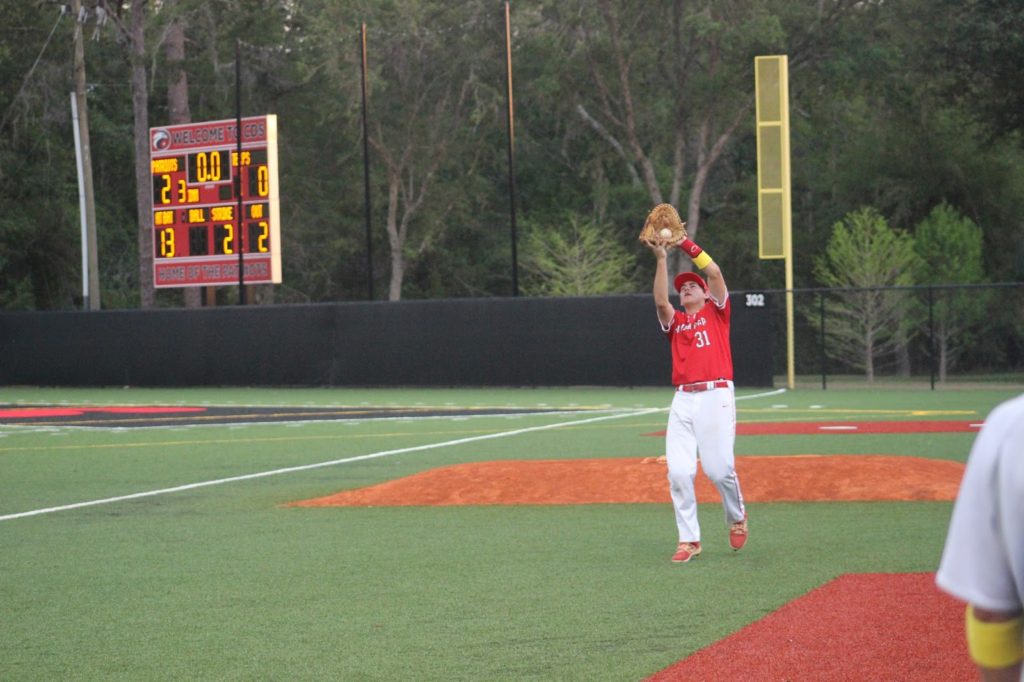 Terrapins 1B Austin Relin makes a play on a foul ball in the third inning.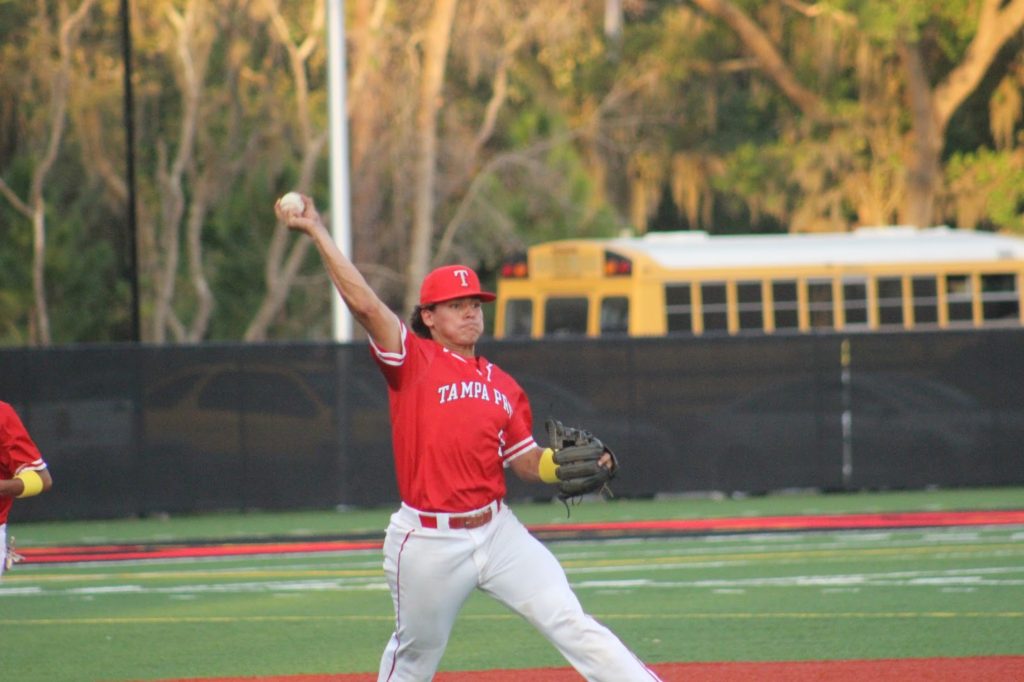 Tampa Prep 3B Aaron Muench had a double in the loss.
* Coaches: If you would like to provide further information after your games please contact editor Jarrett Guthrie via: e-mail –
jarrettguthrie@813Preps.com
– or – by text – (813) 951-6865.
* We are just getting started here at 813Preps.com if you are enjoying our work, or would like to tip us off about stories about your student-athletes, please let us know by commenting, sharing, or e-mailing directly.