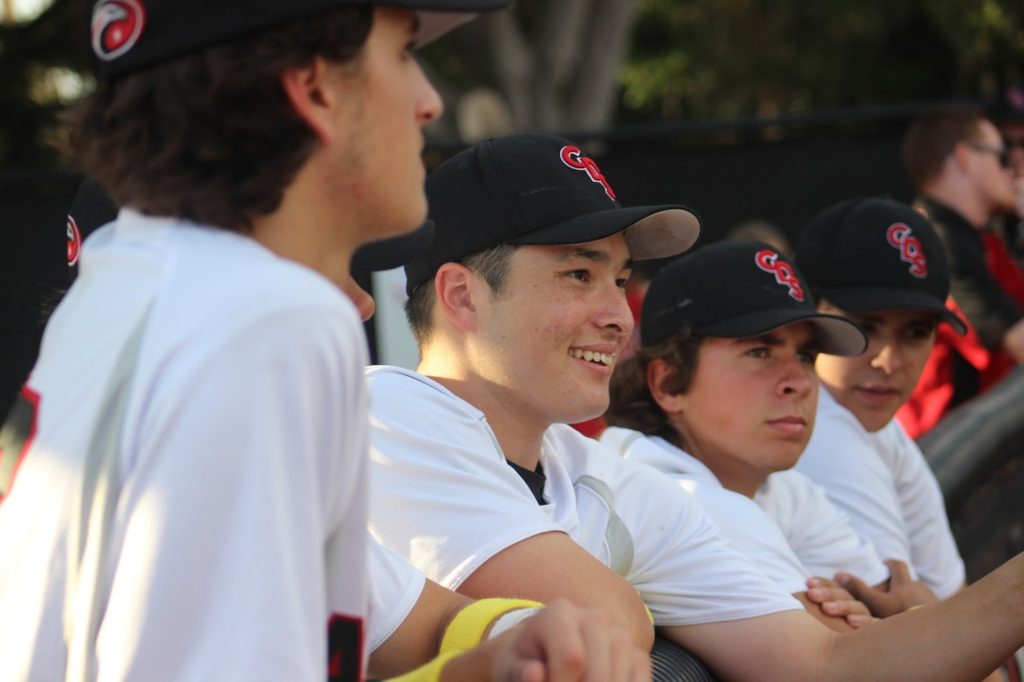 A remarkable run of 24-straight games with a hit came to a close for Carrollwood Day's Frank Furey.
Furey, a 5'10 junior, is hitting .507 on the season with 12 RBI and 16 runs scored.


TAMPA – Carrollwood Day's Frank Furey wore a pitch in the bottom of
the first inning in Friday night's win against Tampa Prep. He eventually came
around to score the first run of the game.
Three more at-bats resulted in a fly out to the pitcher and two strikeouts.

Some games turn out that way for a hitter.
But for Furey, that's seldom been the case. The 0-for-3 night drew to
a close a staggering 24-game hitting streak, the longest in school history for
the junior. 
"Every day I stick to the same routine, I don't try to go out and
get hits," Furey said. "I stick to the routine and hope for the best."
Furey is hitting .507 on the season in 73 at-bats, coming in at No. 36
in the state according to MaxPreps.com.
"Nothing like that has ever happened in my life," Furey said. "It was
an amazing feeling and I'm sad it came to an end tonight."
Friday, with a solid lead and a strikeout in the sixth inning, Furey
knew his streak had likely come to an end, but rather than hang his head he
took to the outfield as a defensive replacement and made a catch on a fly ball.

"It's just a game and everything has to end sometime," he said. "I have
to pick up my teammates, I've got to make that play for (relief pitcher) Andre
(Hevesy). Just can't let the team down and got to get that win."
He has seen time at first base and in the outfield, and has served as
the Patriots designated hitter. Furey has also had a solid season on the mound
for CDS (16-7) posting a 3-3 record, with a 2.47 ERA and 41 strikeouts in 34
1/3 innings of work.
"
Frank has had an outstanding year both
at the plate and on the mound," Patriots head coach Nick Rodriguez said. "His
run at the plate was deserved and amazing. I think all of us coaches preach
quality at bats and he has consistently been focused and enjoying the game. "
"Pressure really never showed up and
although we all knew what was going on, he went to work each day with great
focus during BP and individual work. I am very proud of the player he has
become this year and the streak was simply a bonus."
Furey, who is left-handed, has done all
of this facing a slew of left-handed starting pitchers on the season.
"We have faced close to 15 lefties this
year and Frank has pounded the ball throughout," Rodriguez said. "A few times
it has come down to his last at bat, but he would still work a count for the
team.

  
It's been remarkable and he's had
some big hits for us along the way."
Furey earned all-tournament team honors
in Hillsborough County's annual spring break event the Saladino Baseball
Tournament in March, going 8-for-15, with a home run, two doubles and five RBI
helping Carrollwood Day advance as a pool winner and reach the quarterfinals.
Rodriguez lauded his slugger after
Friday's win at home against the Terrapins.
"Frank like all my guys have to put in
long days," he said. "Each and every student at CDS participates in IB courses
and I can tell you our teachers don't take it lightly.
Our goal is to challenge kids in all aspects
and these student athletes take on a lot. With that he has been a great
teammate this year and I think his maturity growth has lead to these
opportunities.
I am most proud that he
has enjoyed the game and with focus has worked hard to be successful."
– Jarrett Guthrie
* Coaches: If you
would like to provide further information after your games please contact
editor Jarrett Guthrie via:
* We are just getting
started here at 813Preps.com if you are enjoying our work, or would like to tip
us off about stories about your student-athletes, please let us know by
commenting, sharing, or e-mailing directly.