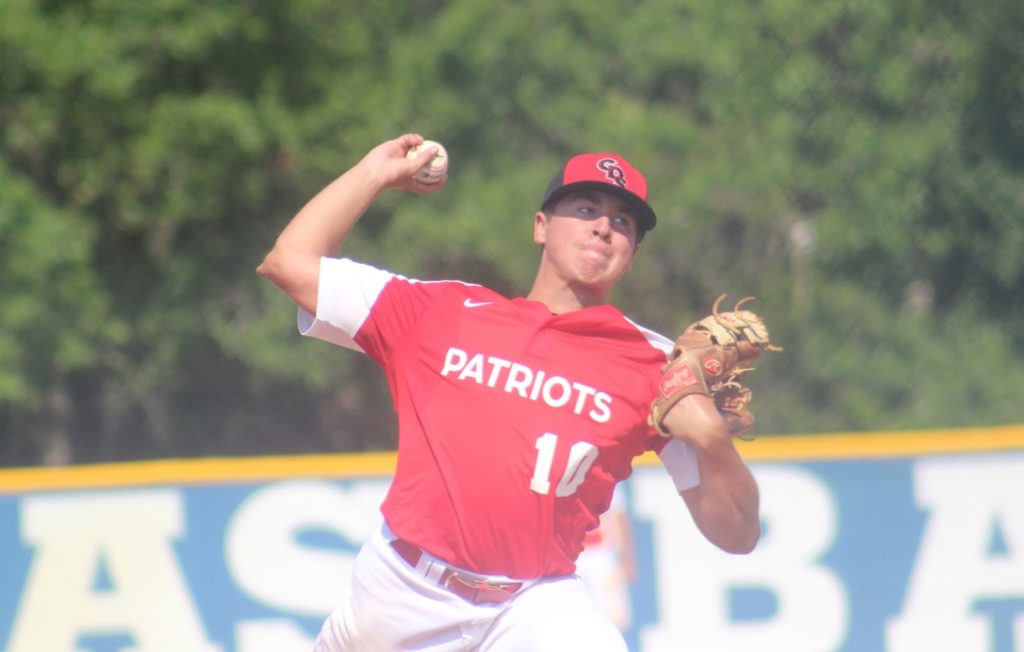 Carrollwood Day junior Gabriel Partridge worked a complete game, allowing just one run on three hits.
By Jarrett Guthrie
TAMPA – In likely his last start of the season, Carrollwood Day junior pitcher Gabriel Partridge was tasked with the challenge of facing the reigning Class 8A state champions Steinbrenner in a final regular season game. Partridge answered the call with a complete-game, 71-pitch victory as the Patriots topped the Warriors 7-1.
Partridge allowed just one run, on three hits and struck out a pair, and his offense chipped in early taking advantage of some Steinbrenner miscues in the field.
"Throughout the game, I knew these guys could hit … and I knew I had my defense behind me," Partridge said. "Only two strikeouts and my defense did the rest of the work."
— Jarrett Guthrie (@JGuthrieTampa) April 27, 2017
Partridge hurt his heel early running the bases, but said he was riding the early lead and didn't think about it much during the game.
"The rest of the game, I didn't even feel it on the mound," Partridge said. "I just felt it walking off after, I felt pretty good. It felt good to get my team a win."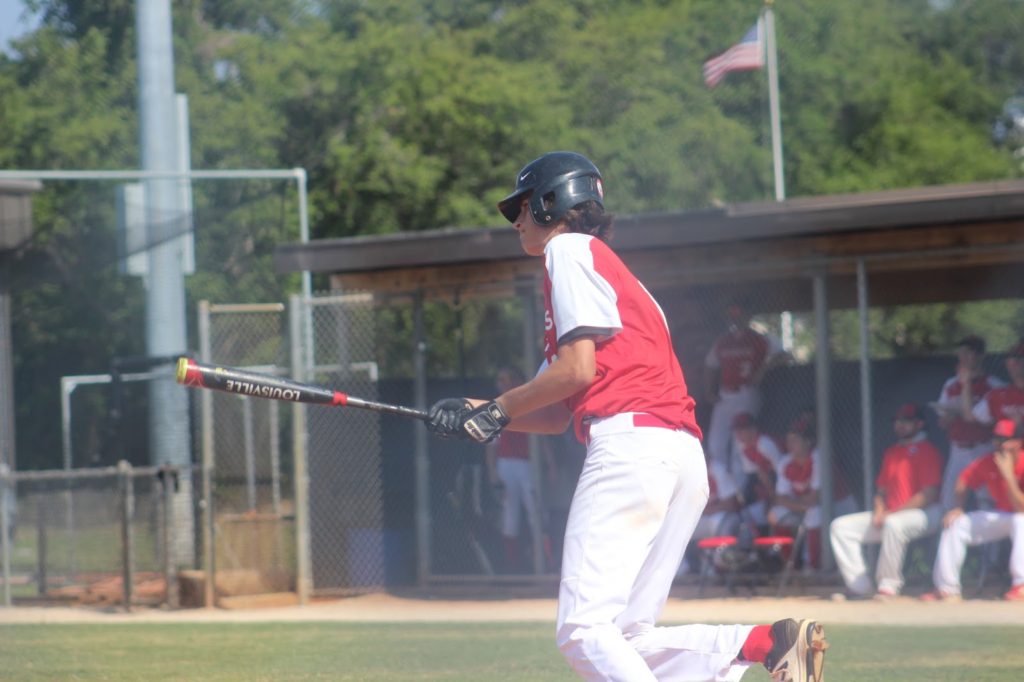 CDS junior Andre Hevesy had three singles
and drove in three in the win.
Junior Andre Hevesy recorded the first of his three singles
in the first inning to plate the first run, coupled with a pair of Warriors
errors, a Noah Torres RBI the hard way getting hit by a pitch and a Grant
Walford RBI fielder's choice the Patriots had all the runs needed in this one. Zach
Watts led off the second with a double, before Frank Furey (2-for-4) doubled
him in, and Hevesy singled in two more.
"The key coach (Nick) Rodriguez always talks to us about, try and get the early lead," Hevesy said. "We try and get that early lead, let our defense do the job behind the pitchers and keep the lead going."
— Jarrett Guthrie (@JGuthrieTampa) April 27, 2017
The defense behind Steinbrenner starter Chase Camplong booted three balls and two more misplays in the outfield spelled disaster forthe Warriors starter.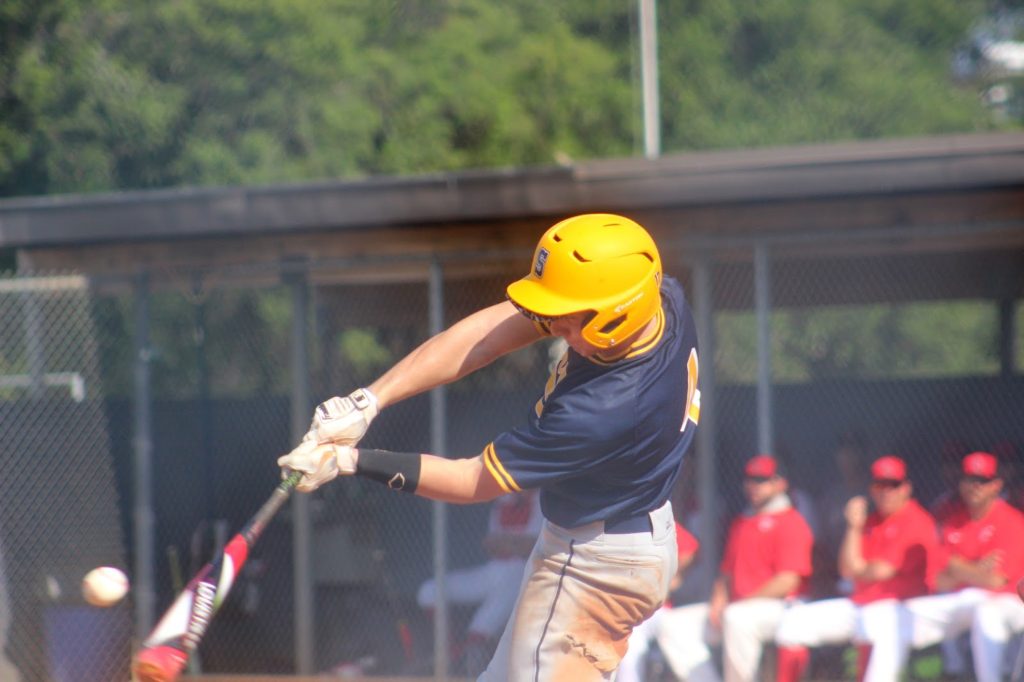 Steinbrenner's Jordan Lala tripled to the wall
in fourth inning. Lala scored Warriors only run.
Carrollwood Day (17-8) had a pair of errors in the first,
but Steinbrenner wasn't able to capitalize.

Steinbrenner (15-7) finally got on the board as Jordan Lala tripled to lead off the fourth and scored on a Cam Coakley groundout. Patrick Morris doubled in the fifth, but was left stranded there by three pop fly outs.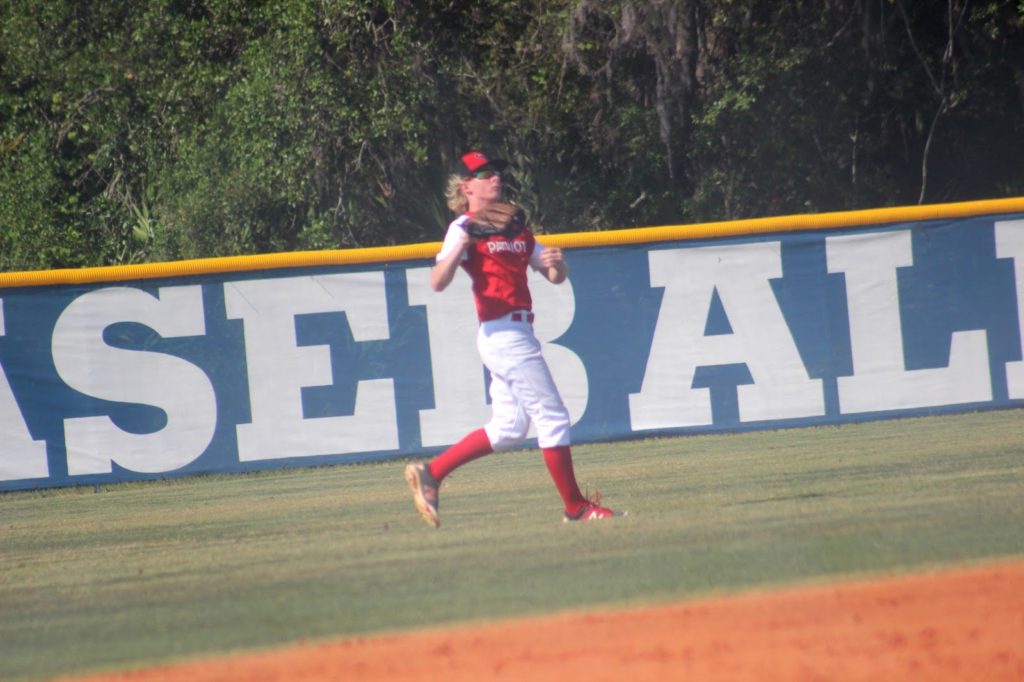 CDS Zach Carter had a double, scored a run and made some nice plays
in left field in the Patriots win.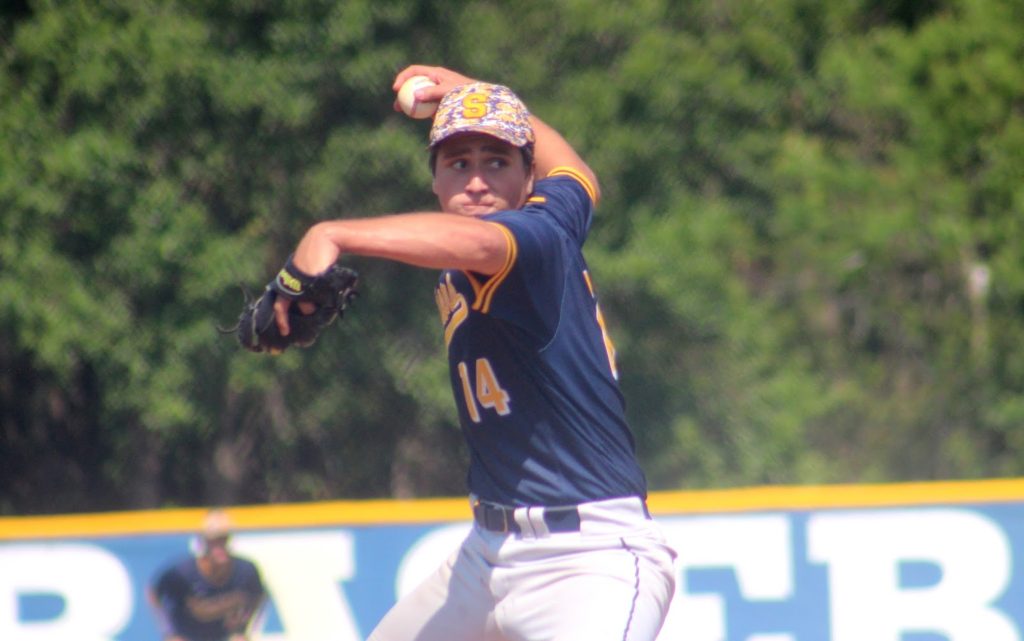 Steinbrenner SP Chase Campolong.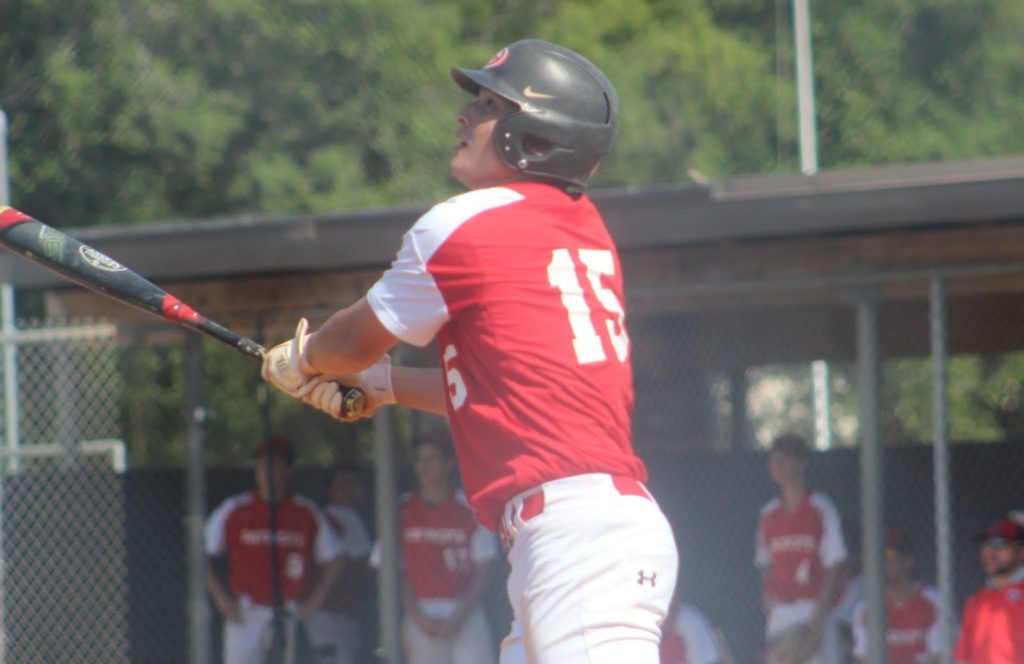 Frank Furey had a single and RBI double in the Patriots win.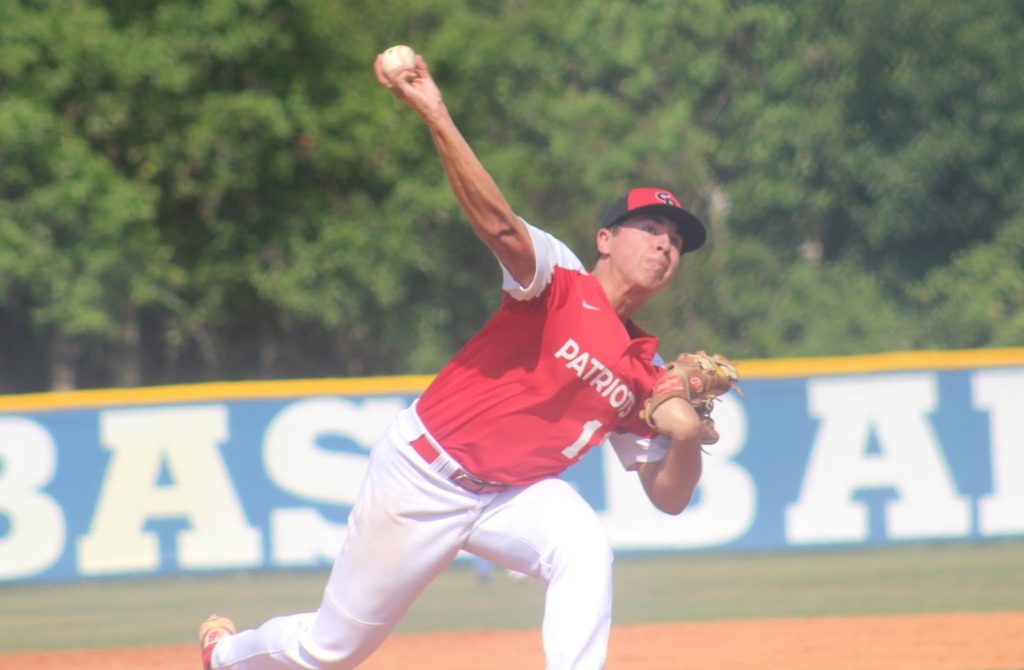 Gabriel Partridge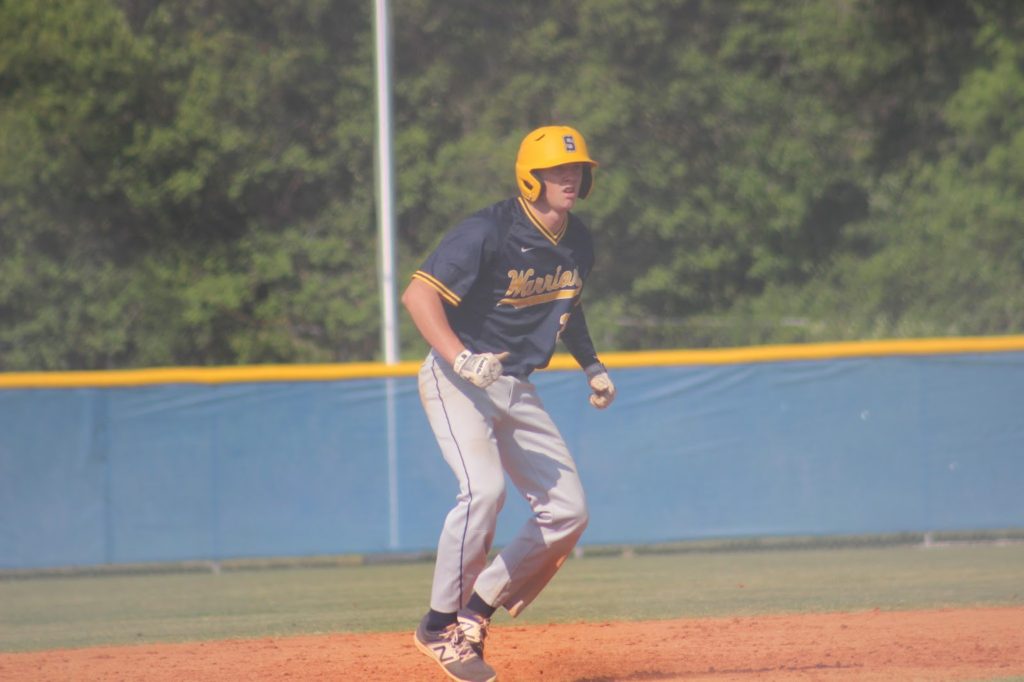 Steinbrenner's Patrick Morris off second after his double in the fifth.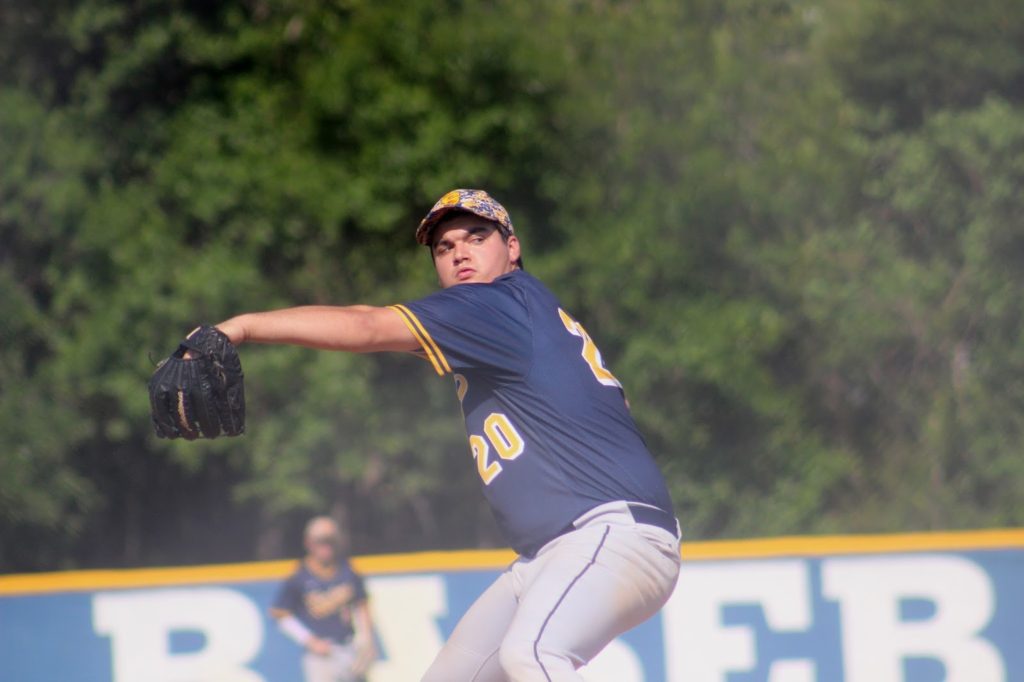 Steinbrenner reliever Ryan Glass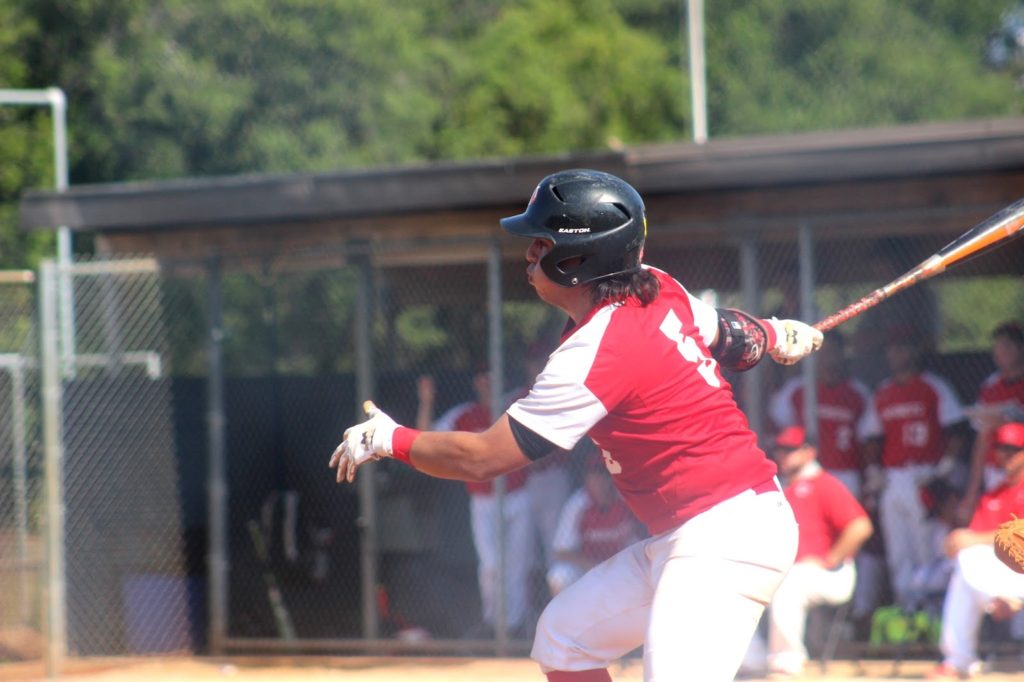 CDS Rodrigo Montenegro doubled and scored twice.
* If you like what you have seen from us and are a local business owner, why not click on the "Support Us" button in the top menu to see if you'd be interested in joining the 813Preps team. 
* We are just getting started here at 813Preps.com if you are enjoying our work, or would like to tip us off about stories about your student-athletes, please let us know by commenting, sharing, or e-mailing directly.