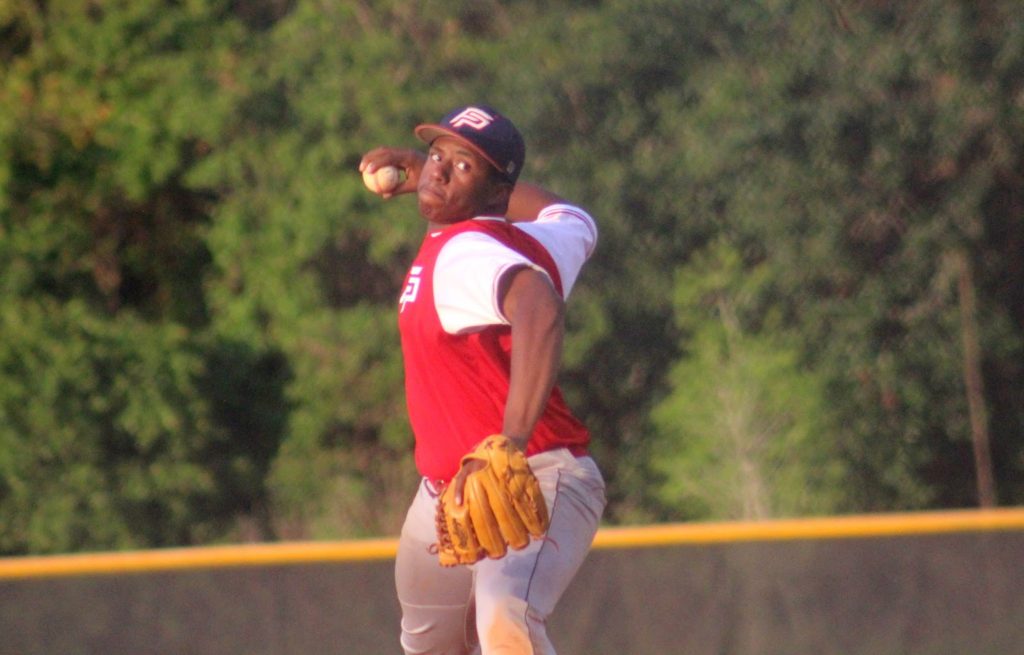 Freedom RHP Khalil Al'mutasim carried a no-hitter into the seventh and finished with a one-hit shutout as
Patriots defeated Strawberry Crest 2-0 in Class 8A-District 4 semifinal.
DOVER – At one point Freedom senior Khalil Al'mutasim looked
over his shoulder from the mound and saw a teammate warming up. He admitted
after the game he was wondering how he was going to react if his coach came to
the mound with the hook. Fortunately, for Al'mutasim, his Patriots teammates
and the Freedom coaching staff none would have to find out as the senior spun a
complete-game win – carrying a perfect game into the sixth and a no-hitter into
the seventh – and leading his team to a 2-0, Class 8A-District 4 semifinal win
over top seed Strawberry Crest.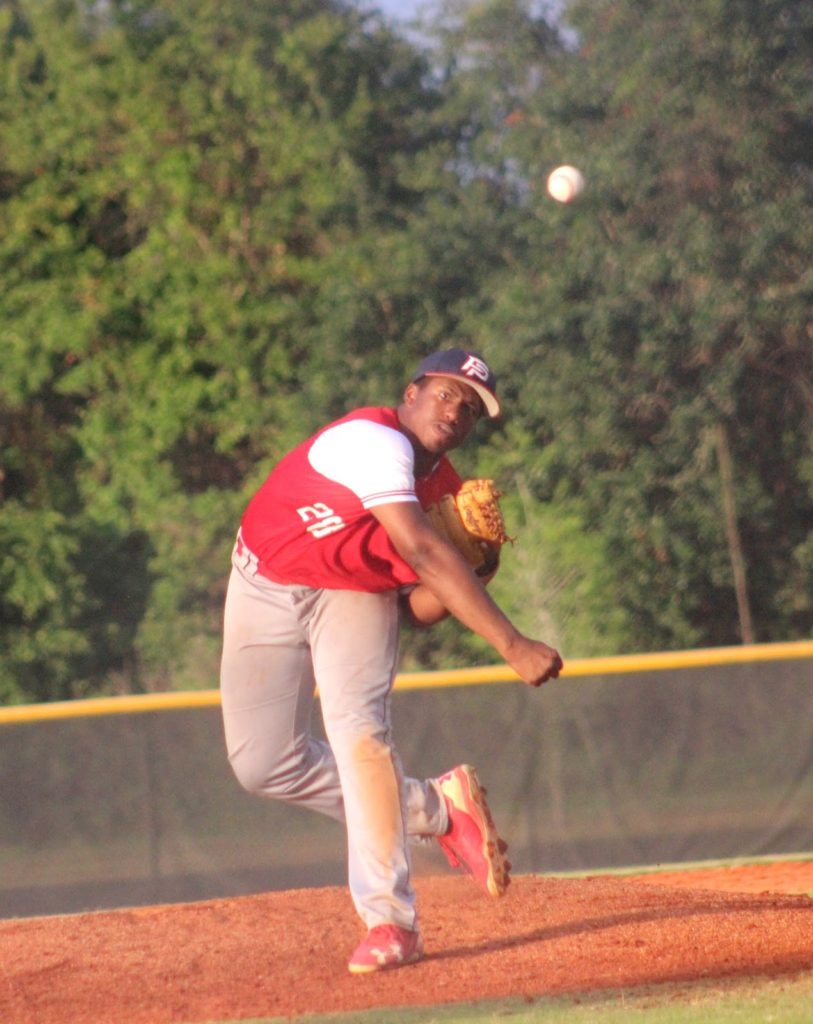 Freedom SP Khalil Al'mutasim
"They were warming up another pitcher, I probably wasn't
going to let it happen," Al'mutasim said after the win. "I was not going to let
it happen. This game was in my hands and I just had to take it."
The win means Freedom advances to the district final on
Thursday (7 p.m.) back out at Strawberry Crest, where the Patriots will face next-door neighbor Wharton, winners 8-0 over Wiregrass Ranch in the afternoon game, on Tuesday.
Al-mutasim found a groove quickly and his defense supported
him. He retired 16-straight before allowing a walk.
In the fifth inning, the Patriots offense finally gave him
some support as David Trujeque was hit by a pitch, setting up Samio Uze for his
third hit of the game, a triple that got by the Chargers right fielder to score
the game's first run.
— Jarrett Guthrie (@JGuthrieTampa) May 3, 2017
Zack Booth added some insurance in the next at-bat with a
RBI single and Al'mutasim did the rest, finishing allowing just one hit – a
one-out single to right by Alex Marshall in the seventh – and had five
strikeouts.
"As soon as we were up, I knew we had it in the bag,"
Al'mutasim said. "Our defense and offense were clicking and we were going to
win this game."
— Jarrett Guthrie (@JGuthrieTampa) May 3, 2017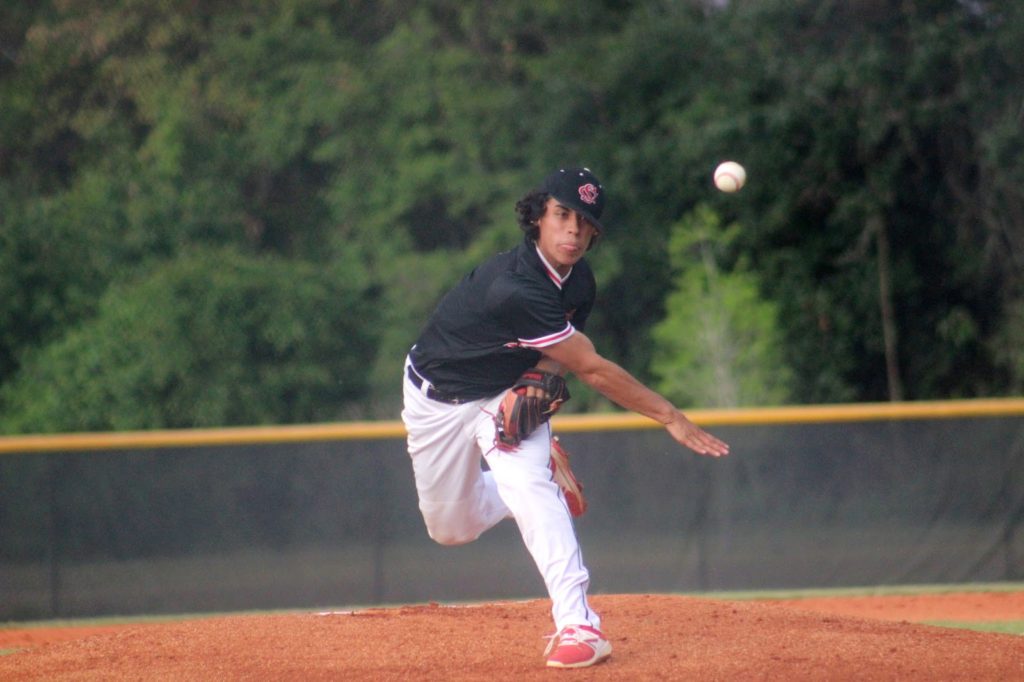 Strawberry Crest SP Damien Torres
For Strawberry Crest, junior Damien Torres was working well
on the mound early, but after snagging a liner back to the mound he turned
awkwardly and injured his right leg. Torres stayed in the inning for another
out, but returned the next two innings with a noticeable limp. Torres struck
out four, but was tagged with the loss.
Freedom coach Brett Baudendistel spoke after the game about
the win, just the fourth on the year for the hard-luck Patriots, which advances
the Patriots to Thursday's district final, and the region tournament for the
first time since 2012.
"There is no doubt we aren't a four win team – we are much
better than that," Baudendistel said. "… We're 1-0 right now when it matters,
and that's all that matters to me."
— Jarrett Guthrie (@JGuthrieTampa) May 3, 2017
In the four o'clock game, Wharton took little time to get on
the board as Zach Sirois singled in a pair in the bottom of the first, as the
Wildcats got an equally impressive performance on mound from senior Austin
Appel in an 8-0 win against Wiregrass Ranch.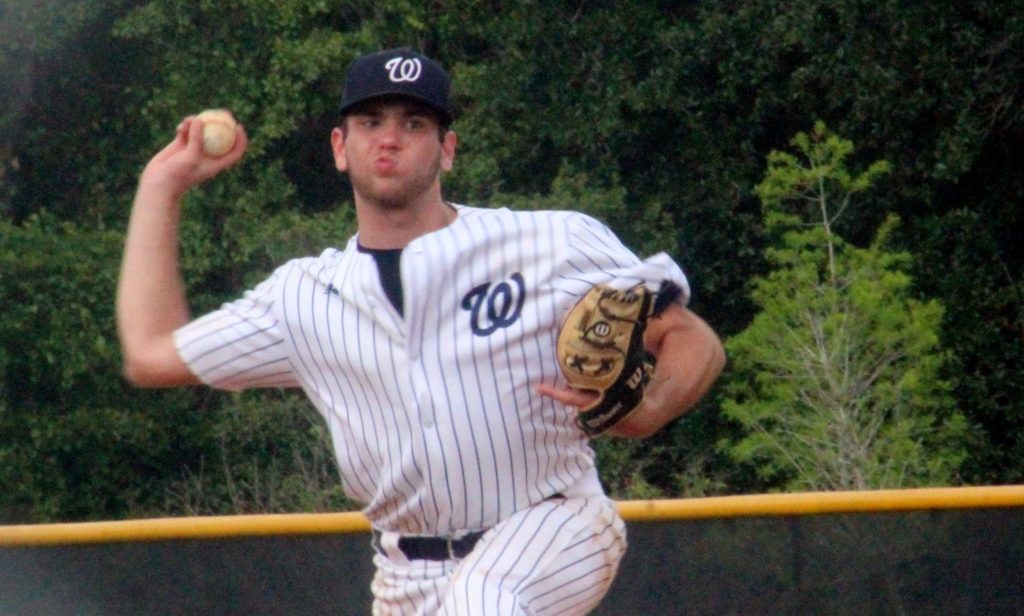 Wharton SP Austin Appel tossed a complete-game, one-hitter as the Wildcats topped Wiregrass Ranch 8-0
Appel threw a complete-game, one-hitter, while striking
out five.
— Jarrett Guthrie (@JGuthrieTampa) May 2, 2017
Wharton (15-8) hitters came through the whole way for Appel
as Leo Alfonzo added two RBI singles and scored twice, Drew Ehrhard had a
double and two runs scored, Clayton Coringrato doubled in a run, and Ricky
Viloria and Brian Baughman each had RBI in the win.
— Jarrett Guthrie (@JGuthrieTampa) May 2, 2017
— Jarrett Guthrie (@JGuthrieTampa) May 2, 2017
* If you like what you have seen from us and are a local business owner, why not click on the "Support Us" button in the top menu to see if you'd be interested in joining the 813Preps team.


Photo Gallery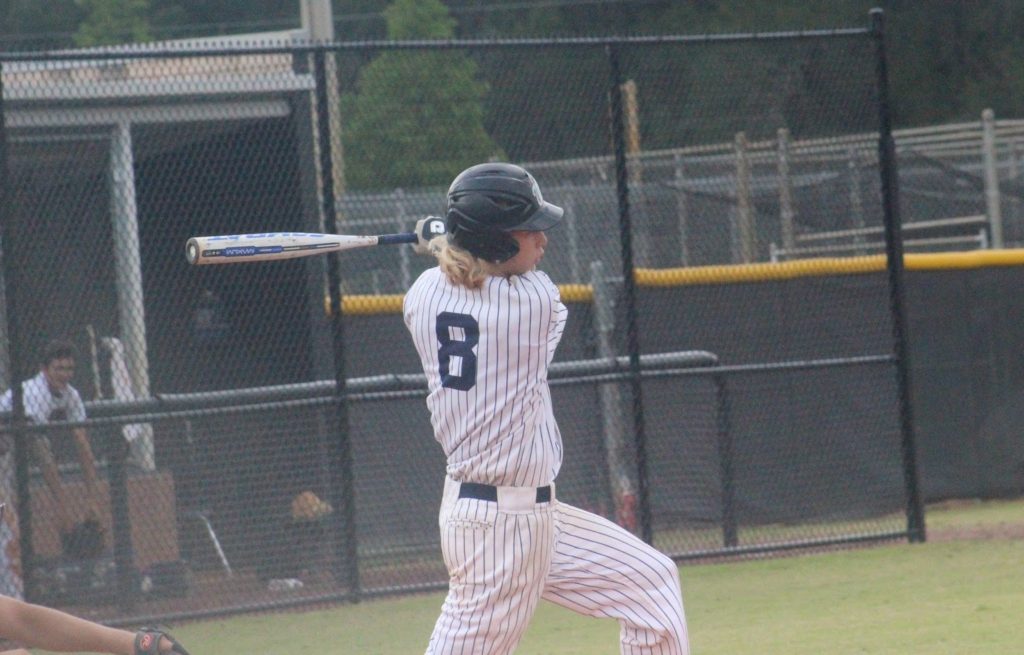 Wharton senior Clayton Coringrato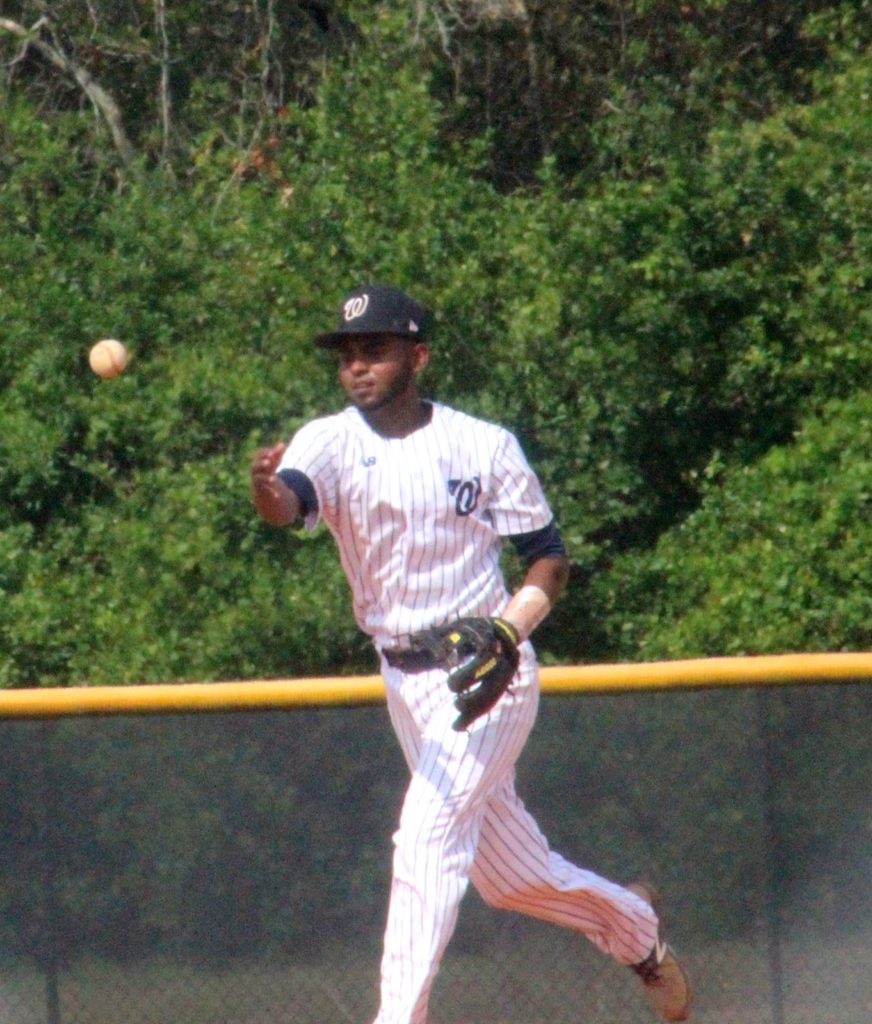 Wharton 2B Leo Alfonzo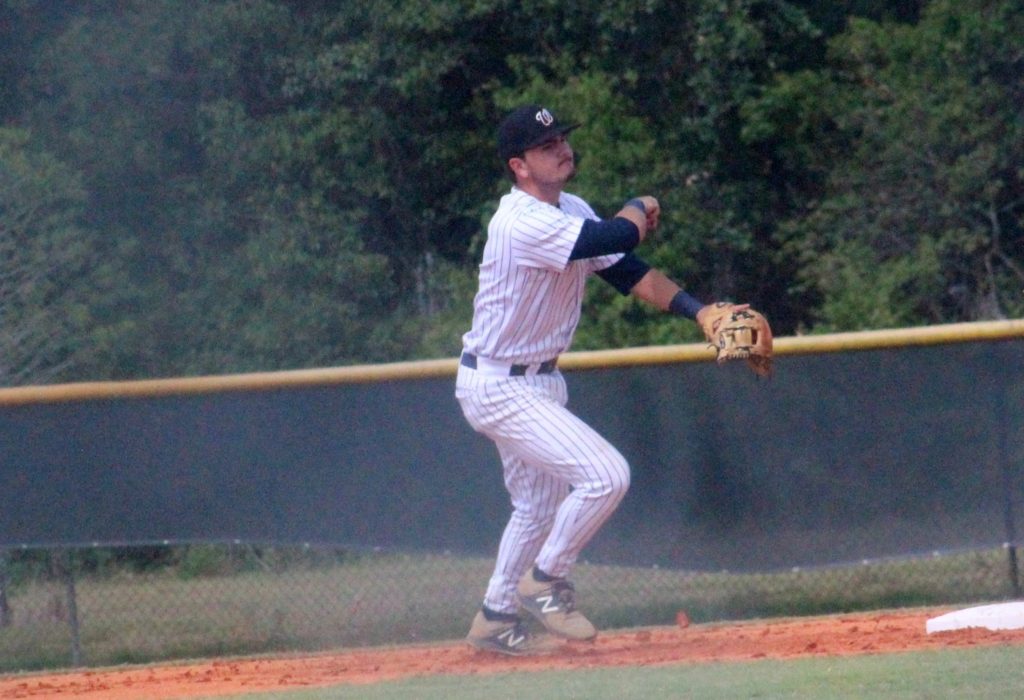 Wharton SS Drew Ehrhard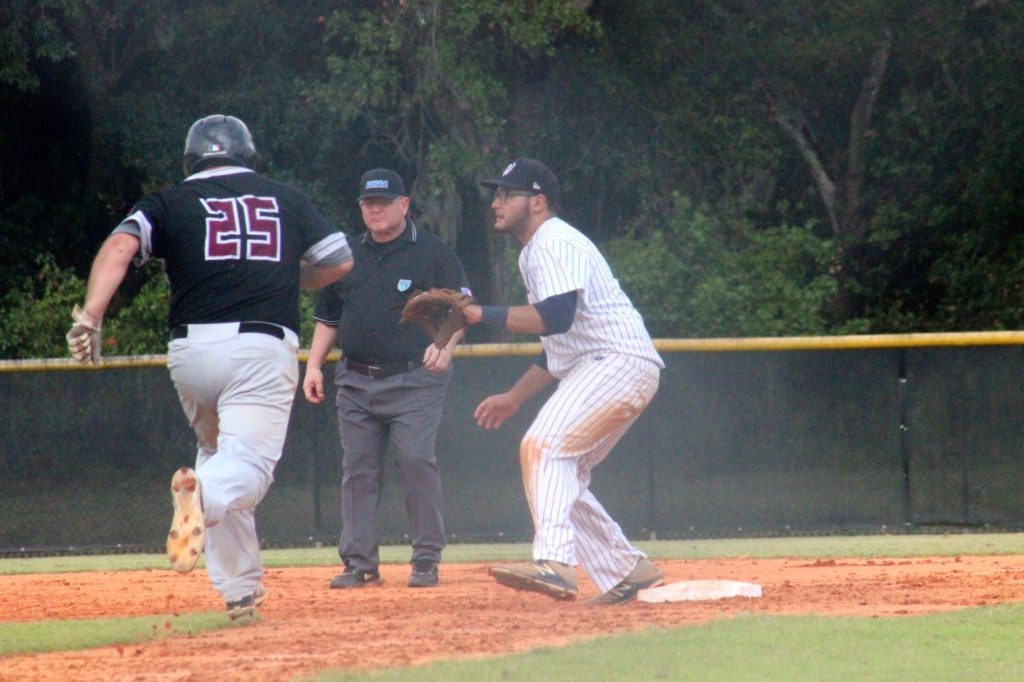 Wharton 1B Ricky Nieves