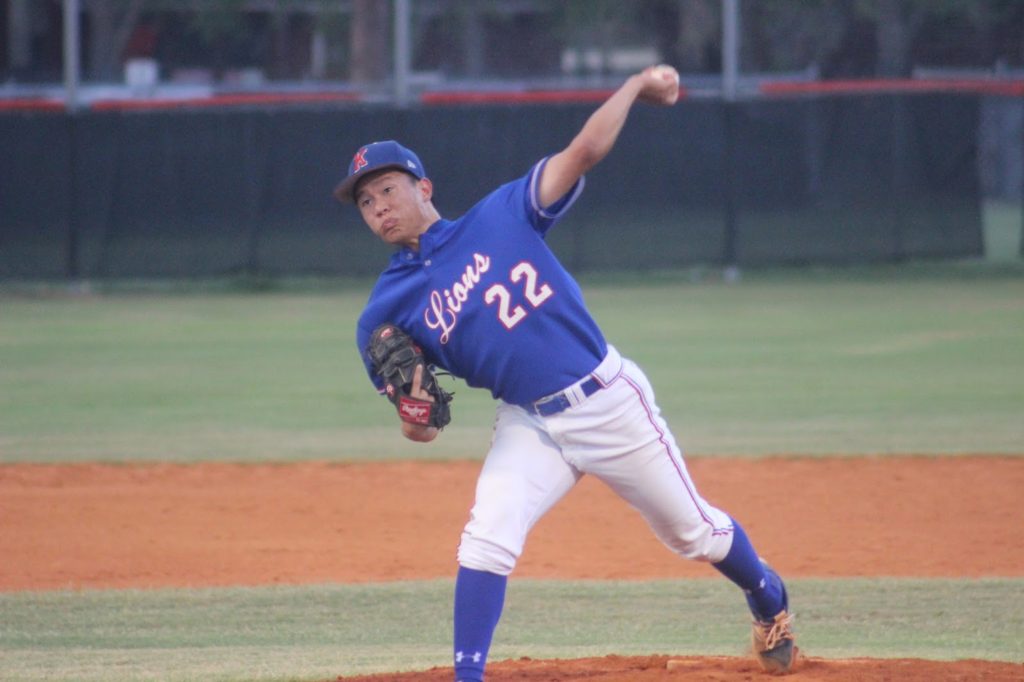 King senior Brian Lee tossed a complete-game getting new life late to help the Lions top
Hillsborough, 4-2 in Class 7A region semifinal.
TAMPA – King senior Brian Lee pitched well for four-plus innings of Tuesday's Class 7A region semifinal, before Hillsborough senior Ryan Romano belted a two run double to the leftfield wall. Lee took a deep breath, King coach Jim Macaluso said he wondered if it was time to go get the ball, but then he remembered what his lefty has done time and again.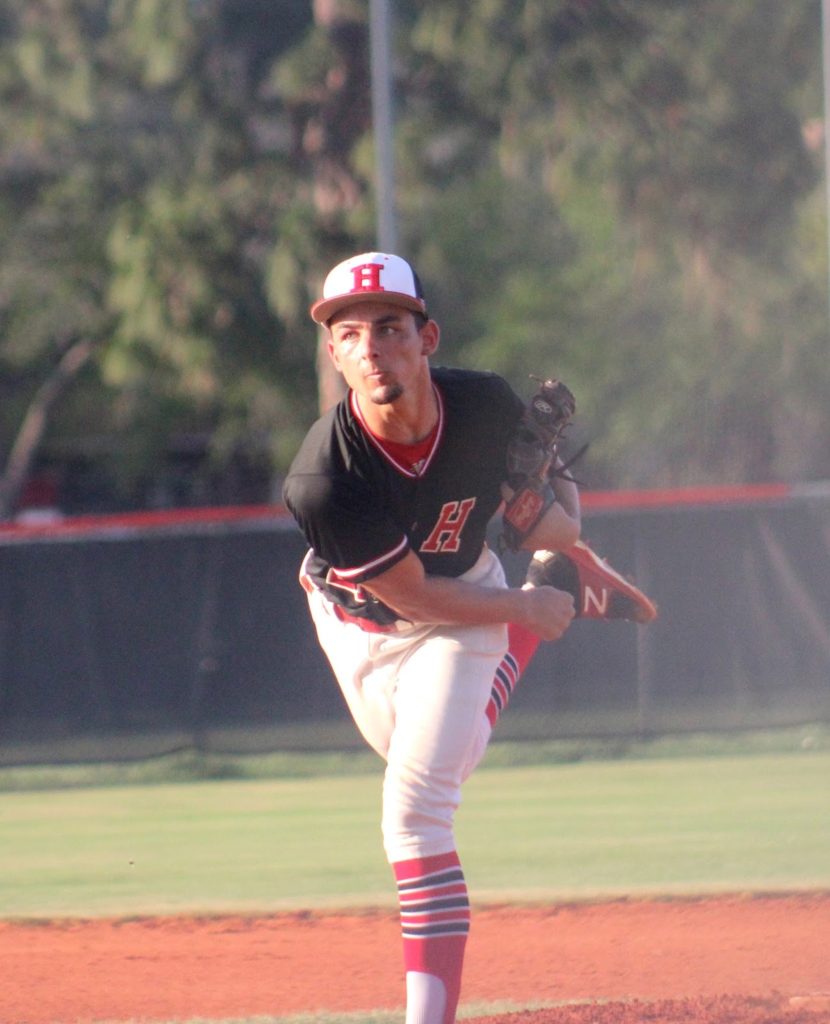 Tough end of the year for Hillsborough senior Patrick
Puentes, who posted a 6-1 record with an ERA
around 1.00 and 53 strikeouts.
Mac stayed on his chair and Lee stayed on the mound. And Lee dominated stranding Romano at second with a pair of strikeouts, and finished the win off as King took down district champion foes Hillsborough, 4-2.
"I had to finish the job," Lee said. "I wasn't coming out, I had a job to do."
Lee, who improves to 10-3 on the season, looked unfazed on the mound breaking off first-pitch curveballs to the Terriers murderers-row-esque top of the lineup. He allowed just one hit the final two innings.
"He's done that about five games now, he's weathered the storm," Macaluso said. "He hits an inning where we go, 'should we make a move.'"
"And we decide we have to stay with him. I was close to
getting him, but really I wasn't that close to getting him … unless they'd have tied it, I don't think I could have taken the ball from him because what he's done for us this year."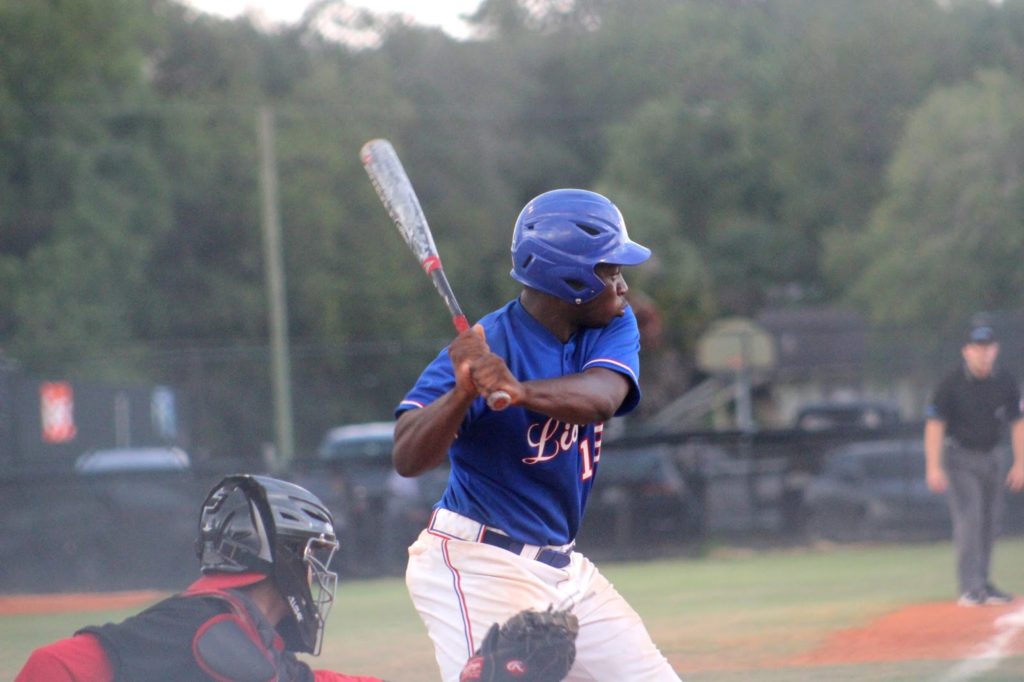 King sophomore Zarrian Brandon had two RBI in the Lions 4-2 win
against Hillsborough.
King (18-11) got on the board in the second as Danny Terp singled up the middle to start the inning, stole second and scored as Zarrian Brinson banged a ball off the glove side of Terriers starting pitcher Patrick Puentes for an RBIsingle.
"They needed me and I'm going to do anything my team needs me to do," Brinson said. "We came up with a couple hits there and pulled it out. This is a big one for us."
The Lions added two more the next inning as Addison Barger scored on an error and Matthew Jernigan
singled in what would be the game-winner.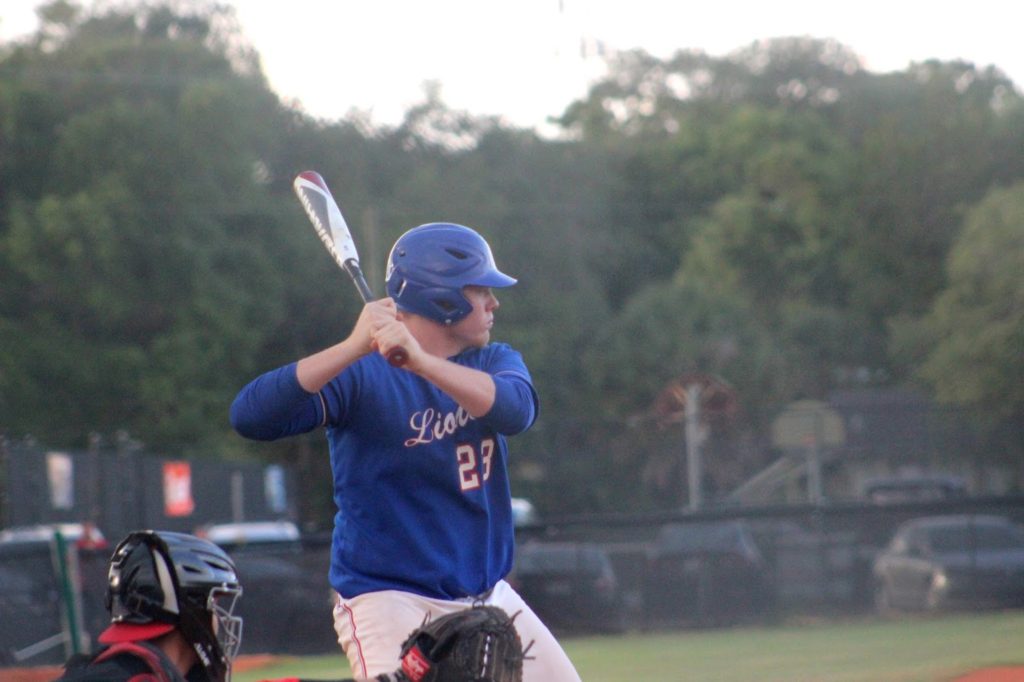 King senior C Matthew Jernigan came through with an RBI single, caught a stealing runner and made a
catch on a foul ball to seal the Lions region semifinal win.
Jernigan also worked behind the dish and made a nice play ona foul ball to end the game. The senior backstop said emotions were high against a team the Lions had fallen to 2-out-of-3-times this season including the district championship.
"It's a great feeling to come into a game with a rival," Jernigan said. "They beat us in the district championship, so you can bet your
butt we were working hard this last week to be ready for this game."
Lee said he knew he was in for a challenge against a lineup that entered with six starters hitting .300 or better.
"We know that team over there is going to give us their best every time we face them," Lee said. "Our games are always close, so you just have to come out with energy, energy, energy."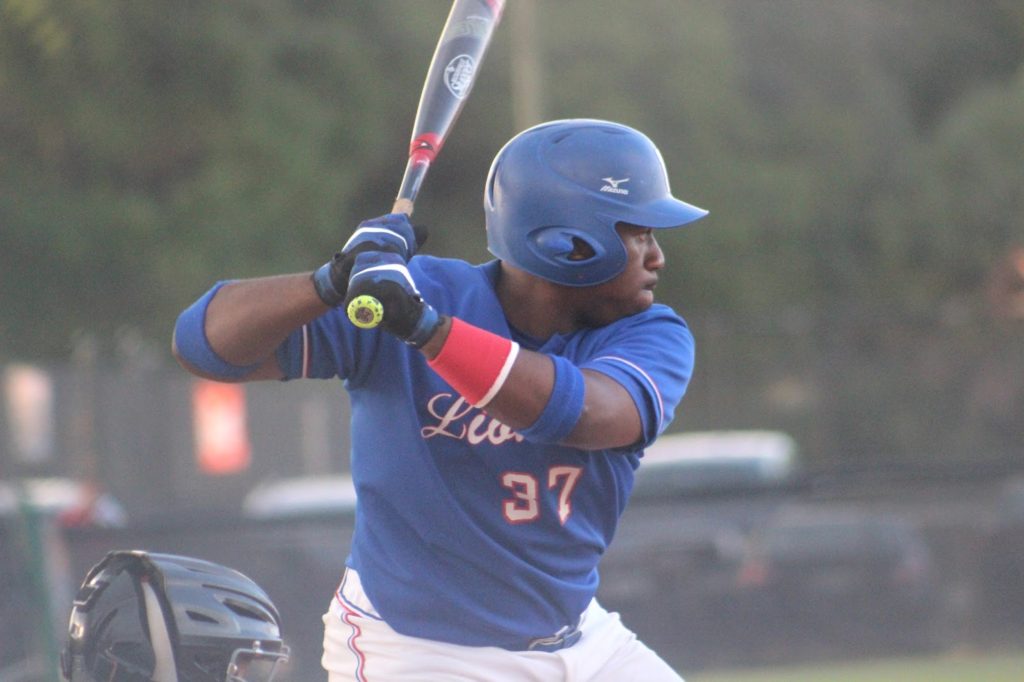 King's Jamarcus Lyons was 2-for-3 scoring two runs in the Lions win.
The Lions got a leadoff double to right by Jamarcus Lyons in the seventh and added some insurance as the junior would score later in the inning.
Two close out calls at second and a runner hit by a batted
ball added to the Terriers woes in the loss. Hillsborough senior Jarrod Cande
worked the final four innings allowing just one run as Brinson took a bases
loaded ball to the ribs for the final Lions run, but the Terriers offense
couldn't get anything going late. Hillsborough put together one of the more
impressive win streaks, winning 16-straight prior to Tuesday's loss and the
Terriers end the year 21-5.
For Macaluso, he said he had seen his team overcome some
adversity like big injuries to starting pitcher Luke Drummond and Addison
Barger early in the year, and he felt confident they had the fight to get the
win.
"I don't want say I didn't think we couldn't get here
because we had a great fall, but some things unraveled during the year,"
Macaluso said. "For them to hang, and us to now have this opportunity it's
pretty special."
King will host Viera (winners over Sebastian River 6-1) next
Tuesday at 7 p.m.
— Jarrett Guthrie (@JGuthrieTampa) May 17, 2017
* If you like what you have seen from us and are a local business owner, why not click on the "Support Us" button in the top menu to see if you'd be interested in joining the 813Preps team.