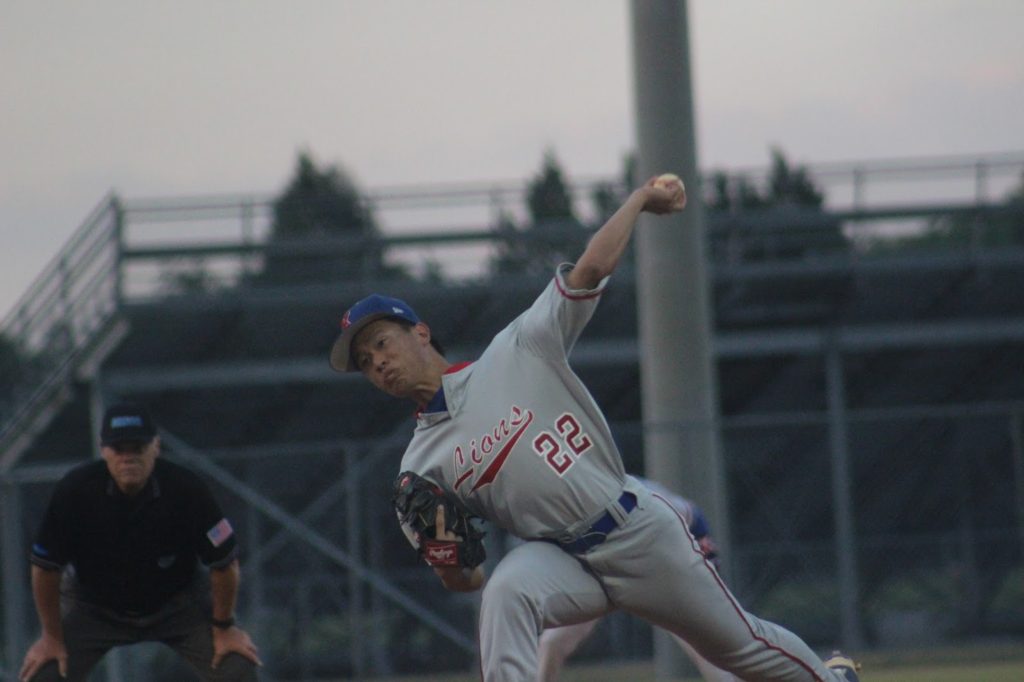 King senior Brian Lee pitched his fourth-straight complete game as he shutout out Viera and helped the
Lions reach the Class 7A state semifinals with a 3-0 win. (813Preps file photo)
Class 7A: King 3, Viera 0
King senior Brian Lee said after the Lions region semifinal
win over Hillsborough last Tuesday, his playing days are likely behind
him.But they certainly aren't over yet as Lee prolonged his career again on Tuesday in Viera.
The Lions ace delivered his fourth-straight complete game,
allowing just one hit in a shutout performance across the state, as
King advanced to the Class 7A state semifinals for just the fourth time in
school history and the first time since 2013.
Lee had two strikeouts, and needed just 76 pitches to get
the job done, as his defense did the work behind him.
King (19-11) got its offensive support going in the fourth
as Addison Barger walked to lead things off, moved to third on a Jamarcus
Lyons single, and scored on a Matthew Jernigan sac fly. Later in the inning,
Bryce Pennington added a two run single to push the lead to three runs.
From there Lee allowed just a pair of base runners to walks
over the final four innings. Lee moves to 11-3 on the season with a 1.01 ERA.
King advances to the state semifinals in Fort Myers, where
the Lions will face Gulf Coast at Hammond Stadium next Wednesday.
Class 9A: Orlando
Timber Creek 3, Alonso 0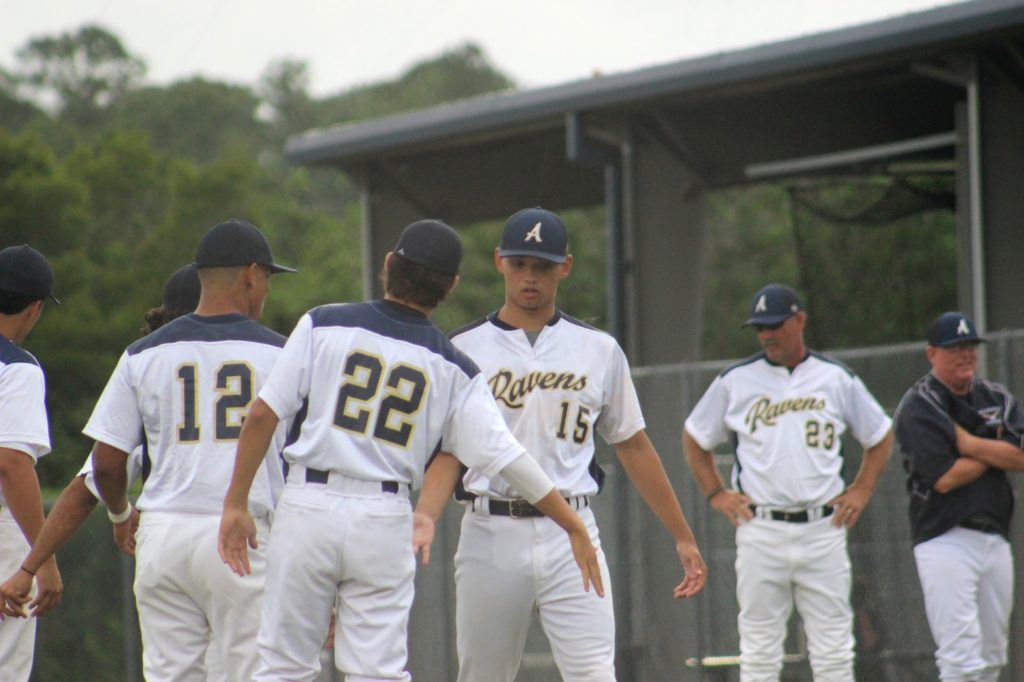 The Alonso Ravens season came to a close with a 3-0, region final loss to Orlando Timber Creek.
TAMPA – It was a duel as good advertised as Timber Creek junior Bret
Neilan and Alonso senior Jordan Butler squared off on the mound in the Class 9A
region final. The pair battled it out on the mound, but it came down to a
head-to-head faceoff that proved the decider as Neilan stepped to the plate in
the sixth with the bases loaded and sent a line-drive to center to score a pair
of runs.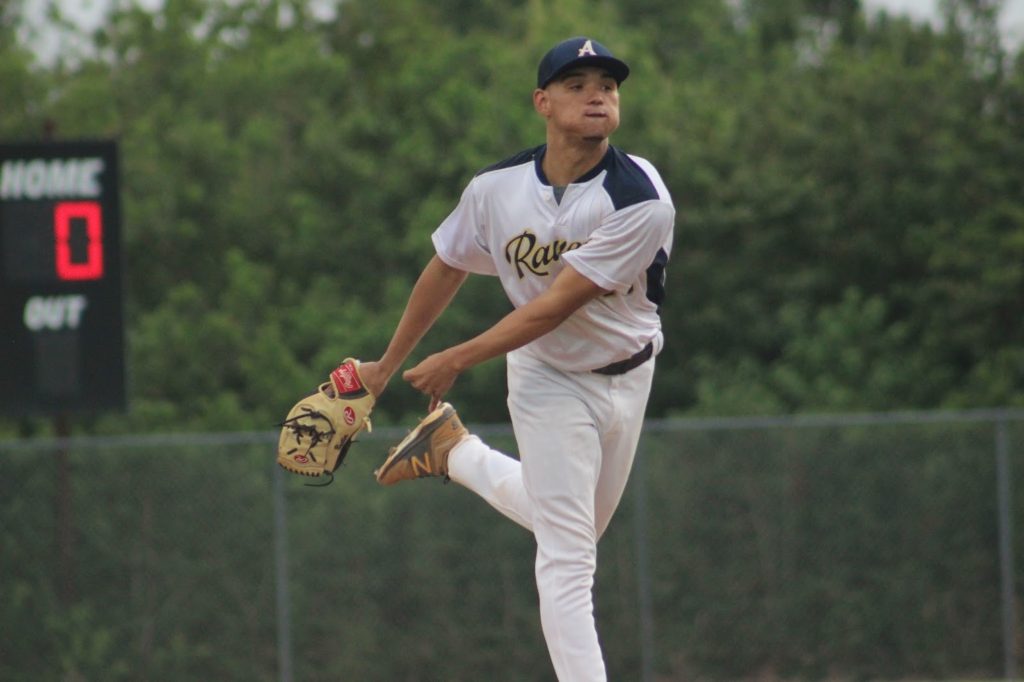 Alonso LHP Jordan Butler.
Butler held the Wolves hitless through five innings, but
things quickly unraveled in the sixth as Nick Ruhl singled to lead off the
frame, followed by a pair of bunts to load things for Neilan. Timber Creek
(23-7) added a third run in the frame as Paxson Chambers hit an RBI sac fly to
center.
Neilan allowed a leadoff single to Scott Meitzler in the
third, just one of two hits he would allow and the Ravens moved the runner
around to third, but no further as the inning ended with runners on the
corners.
Meitzler was solid behind the plate throwing out a runner
trying to steal second by a four feet in the third, and also gunned a runner
down at third in a strike-em-out/throw-em-out double play in the fifth.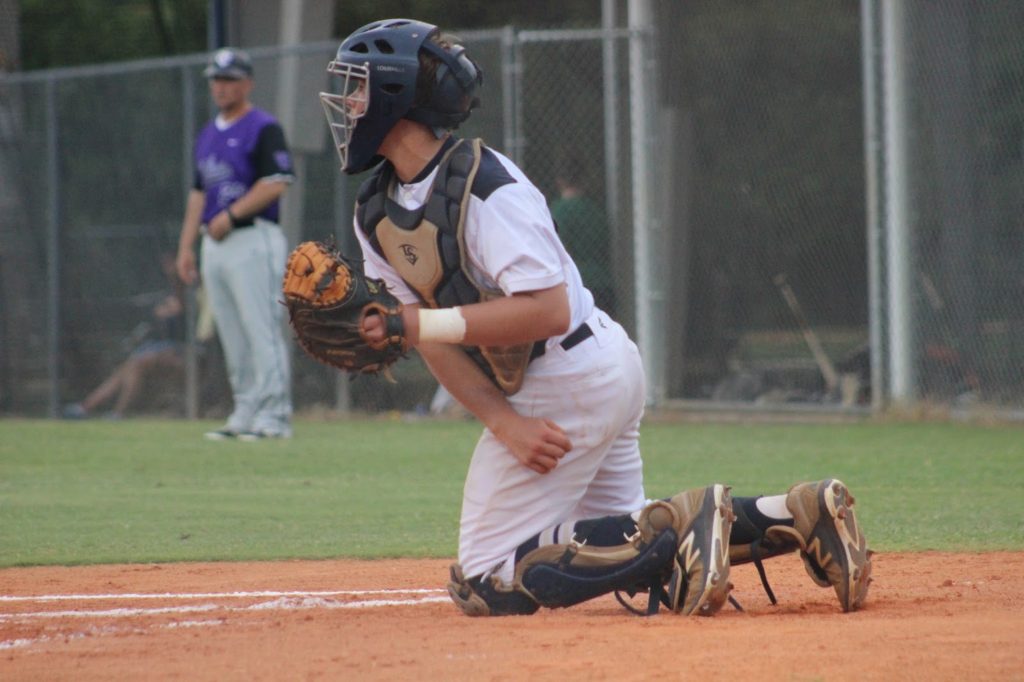 Ravens C Scott Meitzler caught a pair of Timber Creek runners trying to steal in the Ravens loss.
Junior
Nick Gonzalez made two nice plays at second base including a charge on an
in-between chopper behind the mound and threw a dart to first base for an out
in the seventh.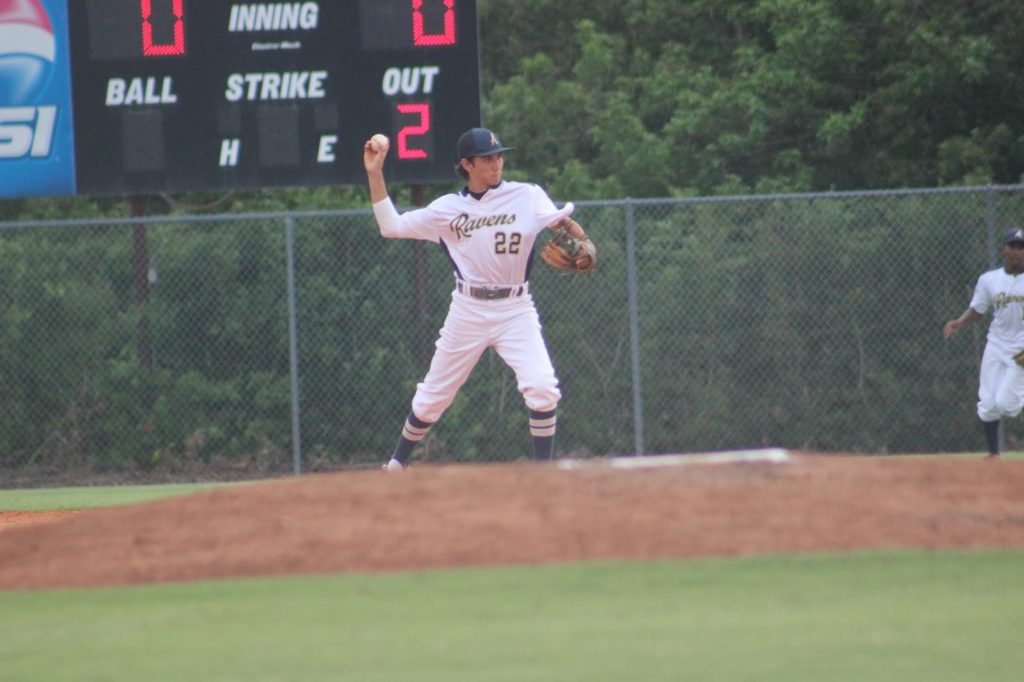 Ravens junior second baseman Nick Gonzalez.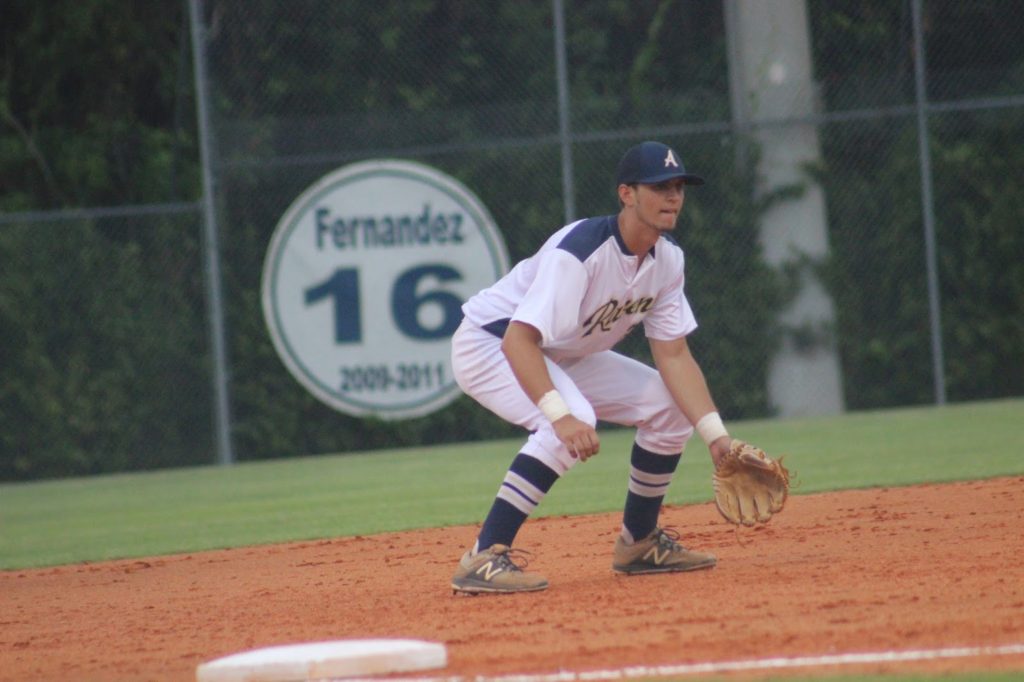 Ravens senior 3B Jared DeSantolo.
Butler finishes the season 9-2, and went 28-5 in his high
school career (three years at Alonso, and one year with Tampa Catholic), with
329 strikeouts. Butler along with shortstop Jose Ciccarello (Florida signee) and
third baseman Jared DeSantolo (Florida Atlantic signee), leave the Ravens after
being a part of three district titles and one region title.
Class 8A: Sarasota
5, Steinbrenner 3
The Warriors bid for back-to-back state titles came up short as Sarasota scored four runs in the fifth to push past Steinbrenner. 
Tyler Lala (2-for-4) got the Warriors started well with a 2-run homer in the first scoring CJ Van Eyk, and the Warriors added one more in the third as Patrick Morris doubled in Van Eyk.
Van Eyk, a Florida State signee went 3-for-4 in his final high school game. 
* Stats compiled by coaches contact as well as information provided on Twitter, MaxPreps.com and GameChanger. 

* If you like what you have seen from us and are a local business owner, why not click on the "Support Us" button in the top menu to see if you'd be interested in joining the 813Preps team.