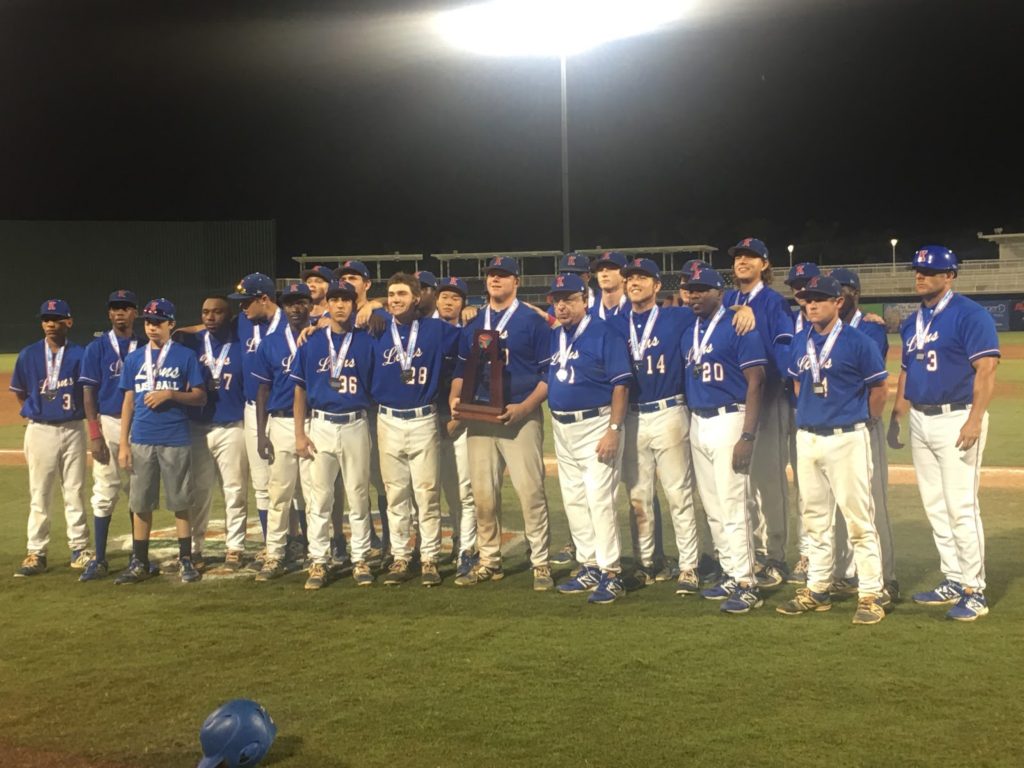 King Lions – the FHSAA Class 7A state runner-up
FORT MYERS – Every new baseball season starts with
anticipation, hopes, and high expectations. If you're amongst the very best it ends
in celebration on championship night, but for every other team in the chase it
just ends.
So it ended for the road-battled underdog King Lions with an
11-0 loss to Ponte Vedra Nease in the Class 7A state final.
It stings. It hurts.


"It sucks," recent King grad and Lions catcher Matty
Jernigan said. "Everyone is kind of on edge in the dugout, when you fought this
hard to get here."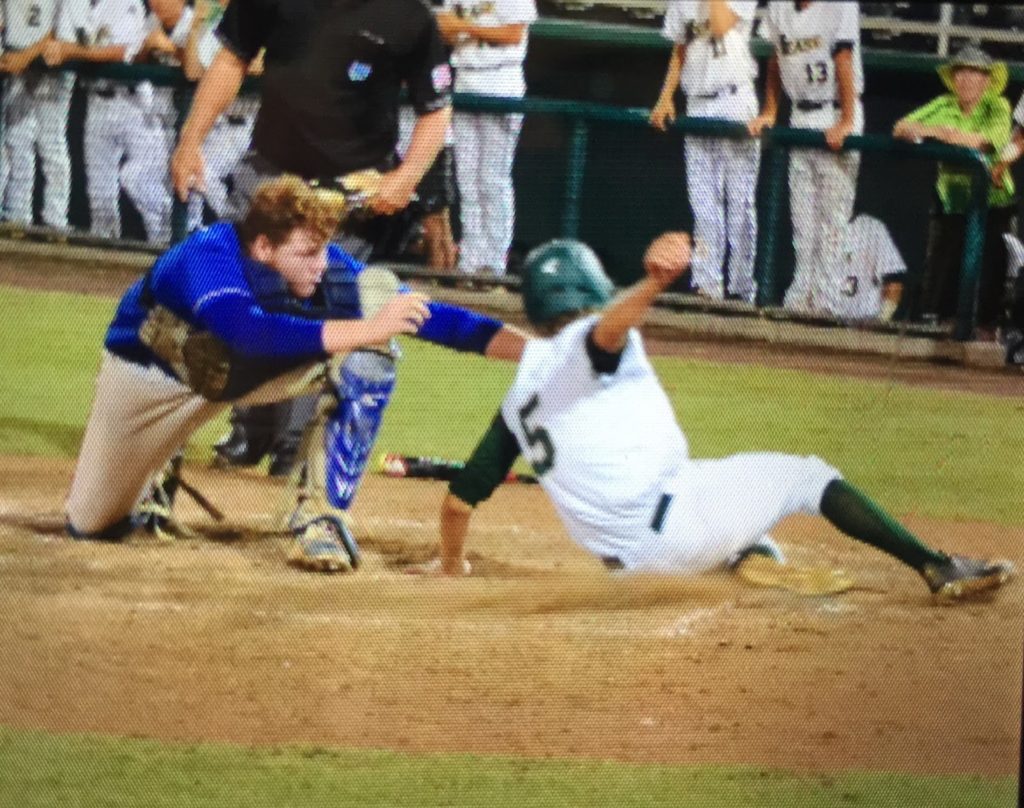 King C Matty Jernigan tags out a runner in the late hours
Thursday in the 7A state final.
(Photo courtesy of Margie Terp)
Nease (20-11) scored quickly as an error and an RBI single
spotted the Panthers two runs in the first. A Kyle Huber 2-run homer the next
inning, two more in the third and so it went for King (20-11).
However, the ending won't spoil the story for the Lions
players according to Jernigan.
"But tomorrow everyone is going to be at home, maybe watch
themselves on TV and it'll get a little bit better," Jernigan said. "Ten years
from now, we get to look back and say we did something that a lot of people
can't say they did. We'll have that the rest of our lives. That's special."
The Lions took to wearing the mantle of underdog this
postseason as they went from district runner-up – coming out what's proving to
be one of the toughest districts in the state, Class 7A-District 8 (which
produced last season's 7A champs Gaither) – to region champions and an exciting
semifinal win.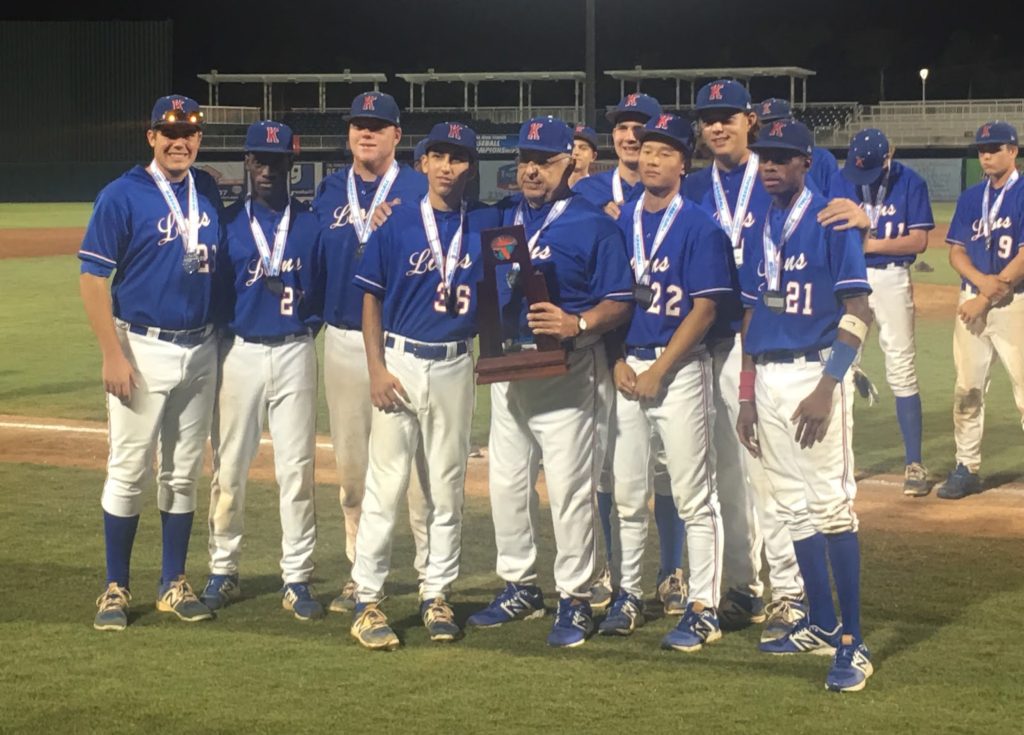 King coach Jim Macaluso surrounded by his seniors postgame.
"My hope is this is a team that sets the tone, the pace for
King teams of the near future," said Jernigan, one of King's eight seniors.
"We've been to the final four before, now we know what that's like.
"We've never been to the championship before, now these guys
sticking around know how to handle it. I think these guys will grow from that
and they'll be better for this game."
For 43-year head coach Jim Macaluso, a King High grad
himself who this season eclipsed the 600 win mark and coached his 1,000th
game, the loss hits hard.
"We could have limped in from the district on, and these
guys didn't do that," Macaluso said. "I'm so proud of each and every one of
them."
"We preached before we came down here, no matter the
outcome, to enjoy this run here at the end and I think they did that."Macaluso spoke about the early expectations through the
final out after the game.
"I think any coach will tell you that you doing go around
advertising, but you know when you've got a pretty special group," Macaluso
said. "We should be here, every game we won as underdogs, the fight this team
had was something special and I'm really proud of them."