2017 All-813Preps High School Baseball Team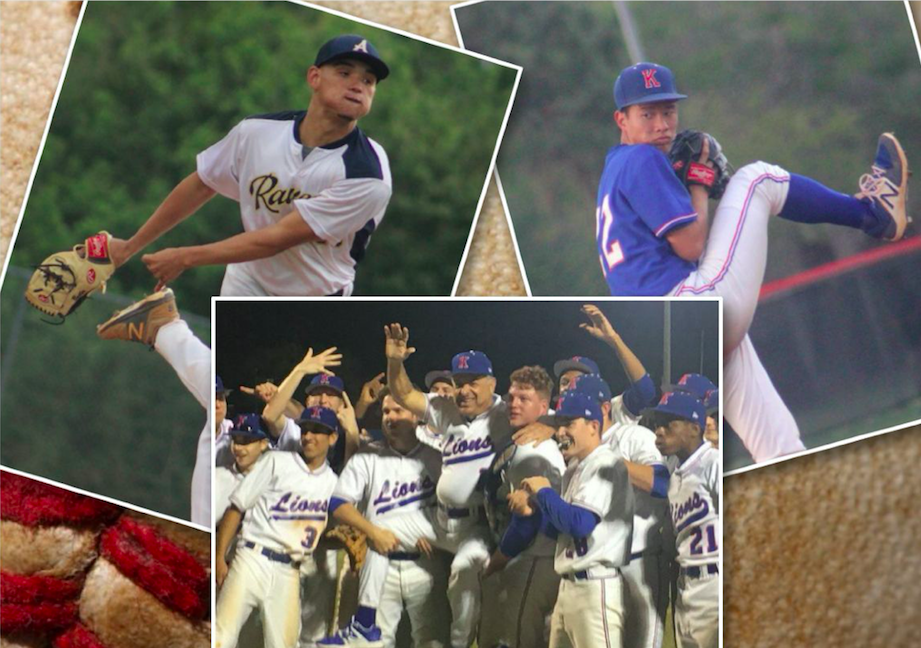 Most Valuable Player –
Jordan Butler

, Alonso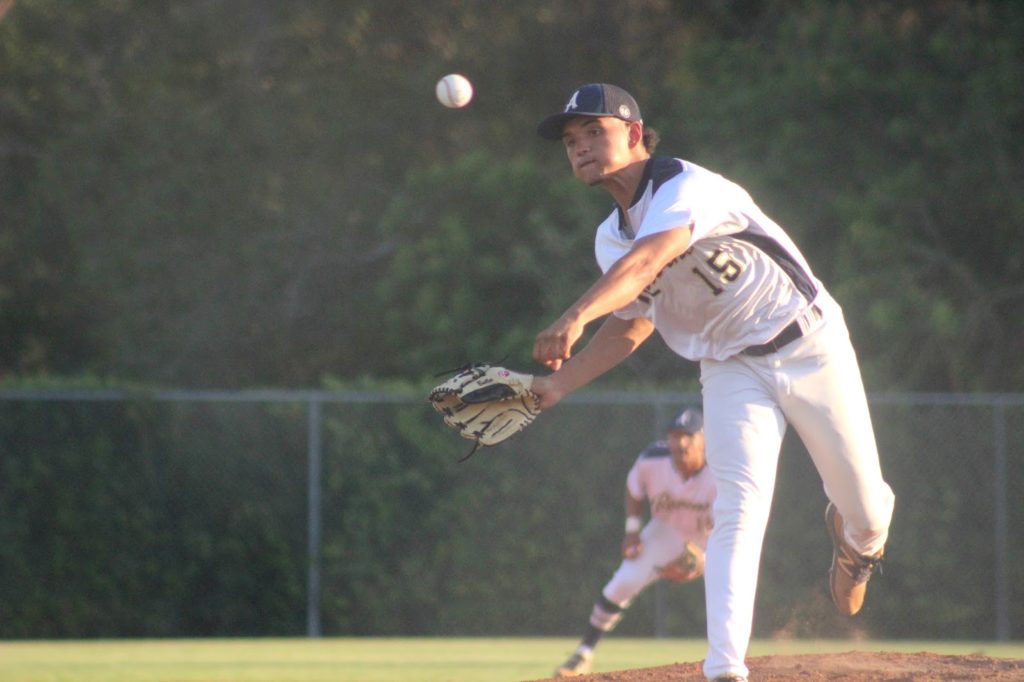 The Ravens leader on the mound and at the plate, Butler was one of the county's best his entire high school career. In his senior campaign, the lefty led the county with 122 strikeouts, while going 9-2 with a 1.22 ERA. He was just as good at the plate with a .451 average, with 35 RBI, 14 runs scored and eight home runs.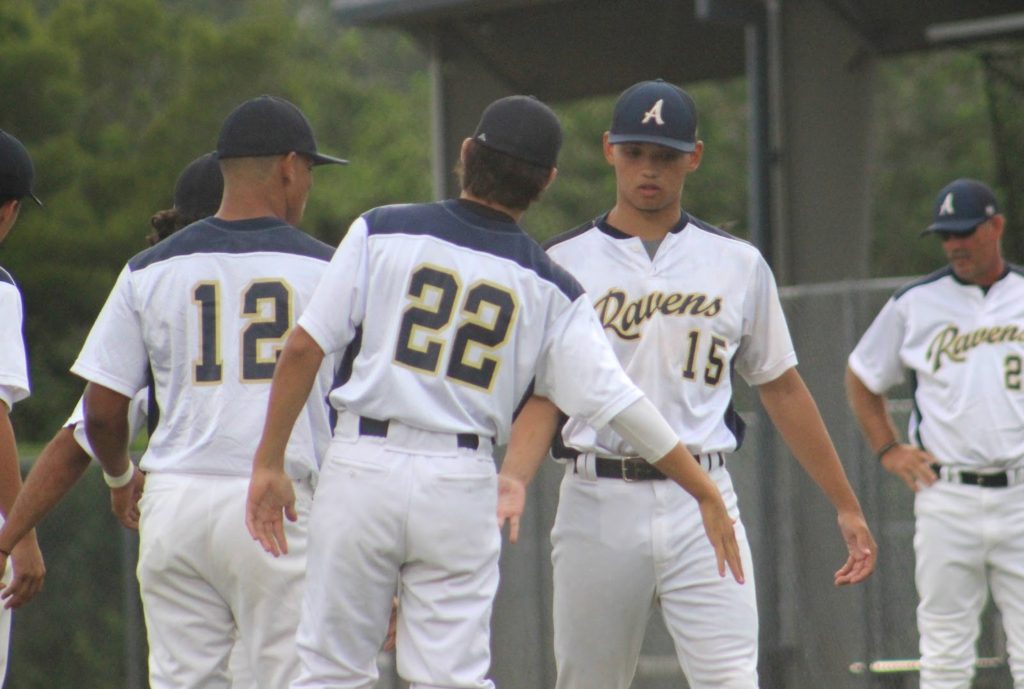 Butler went 28-5 in his high school career (three years at Alonso and his freshman season at Tampa Catholic with career 329 strikeouts.
Outside of high school, Butler was a three-time member of USA Baseball teams that won world championships at three different age levels.
Butler was selected in the 34th round (No. 1022 overall) by the New York Yankees in the Major League Baseball first-year players draft, but has announced he plans to continue his baseball career at the University of Florida.
Pitcher of the Year –

Brian Lee

, King
A senior year for the ages, the 5-foot-9, 160-pound Lee was a giant on the mound for the Class 7A state runner-up King Lions.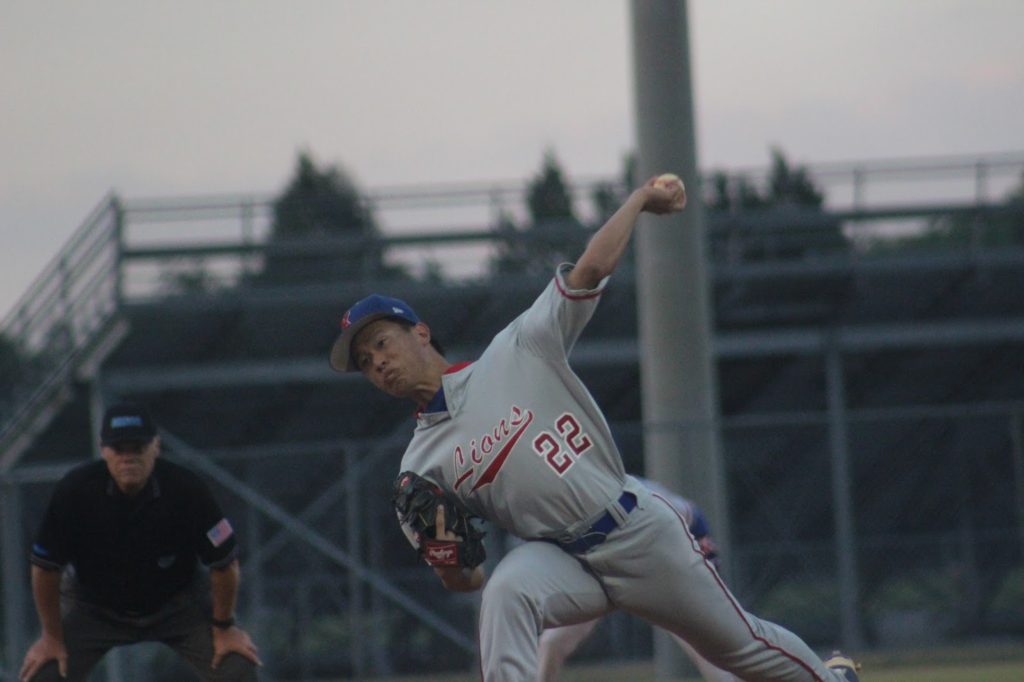 With deceptive breaking pitches and a funky delivery, Lee went 11-2 with a 1.00 ERA and 63 strikeouts, including a complete-game win in the state semifinals.
Lee tossed seven complete games this season, including four-straight to end his year starting in the district semifinals.
An International Baccalaureate student and member of the National Honor Society at King, Lee is leaving baseball behind to focus on his education at Boston University where he plans to study business.
Coach of the Year –

Jim Macaluso

, King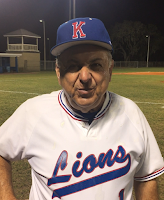 Coach Mac eclipsed the 600-win mark and coached in his 1,000th game as the skipper of the King Lions this season.
However, that was just the start as the 43-year Lions head coach led his alma mater to the FHSAA state championship game for the first time in program history, where King finished as the Class 7A state runner-up.
••••••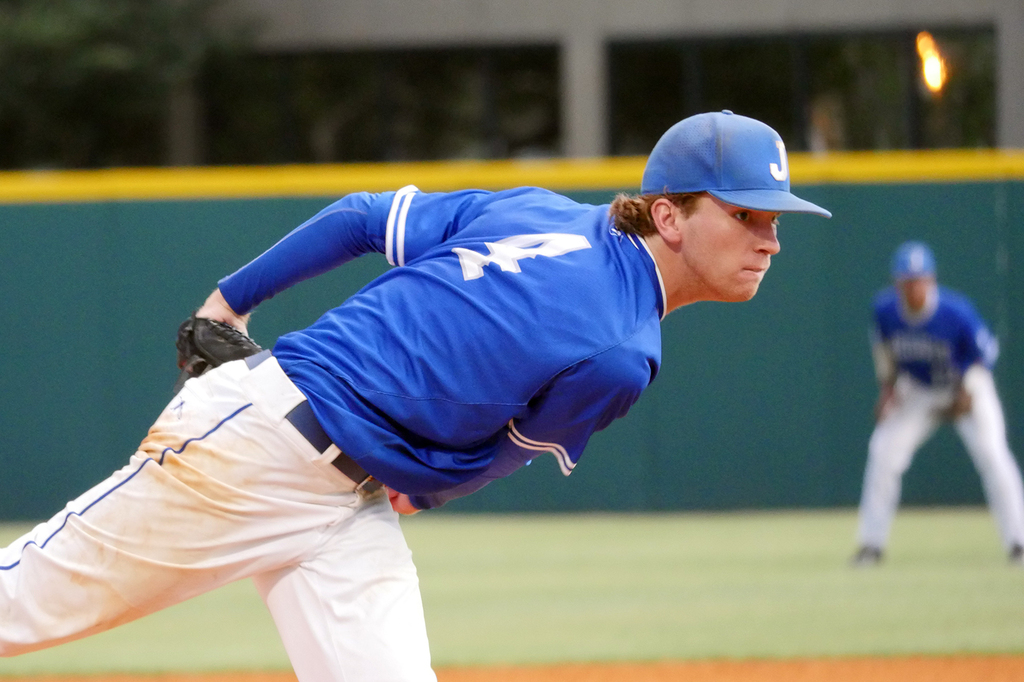 Jack Anderson, P, Jesuit – The Tigers junior won five-straight, postseason games on the mound, including a complete-game shutout in the Class 6A state semifinal. Anderson, a FSU verbal commit, went 7-4, with a 0.79 ERA and 78 strikeouts.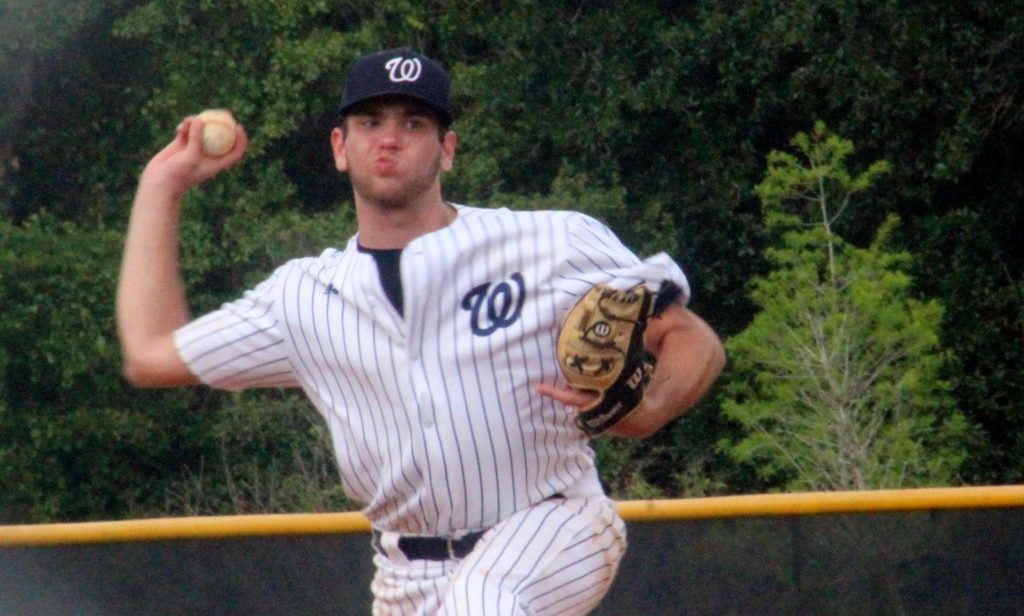 Wharton SP Austin Appel.
Austin Appel, P, Wharton
– After just 17 innings on the mound in his sophomore and junior season, the
senior righty went 7-2 in his senior year, with a 1.88 ERA and 73 strikeouts,
helping the Wildcats win a district title and reach the Class 8A region final.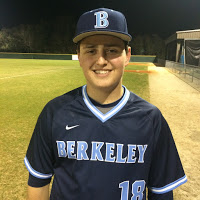 Julian Bosnic, Berkeley Prep
Julian Bosnic,
P/1B, Berkeley Prep – The junior lefty was tough to hit, posting 93 strikeouts
and an 0.93 ERA, while going 7-3 on the mound. The Wake Forest commit also
chipped in on offense, hitting .351, with 18 RBI and three home runs.
Jose Cadenas, OF,
Gaither – The Cowboys' lightning-fast leadoff hitter paced the county with 24
stolen bases with 25 runs scored. In his first season as a switch-hitter,
Cadenas hit .459.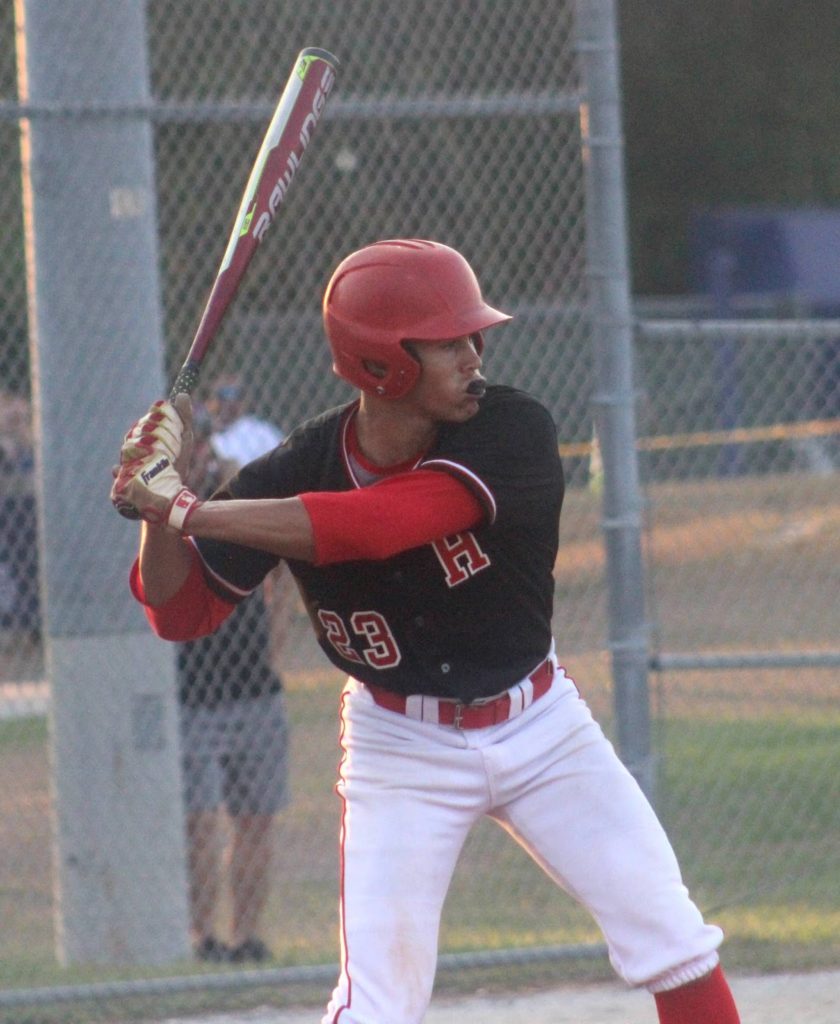 Jarrod Cande, Hillsborough
Jarrod Cande, OF/P,
Hillsborough – The Terriers centerfielder hit .451, with 29 runs scored, 19
RBI, nine doubles and three homers. He also proved a weapon on the mound going
6-1 with a 2.49 ERA and 51 strikeouts.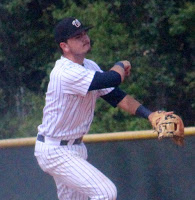 Wharton's Drew Ehrhard
Drew Ehrhard, SS,
Wharton – The University of Tampa signee was named the Wade Boggs Award and
Saladino Memorial Baseball Award winner, after hitting .422, with 24 runs
scored, 24 RBI, nine doubles and four homers in his senior season, while
helping the Wildcats win a district title and reach the Class 8A region final.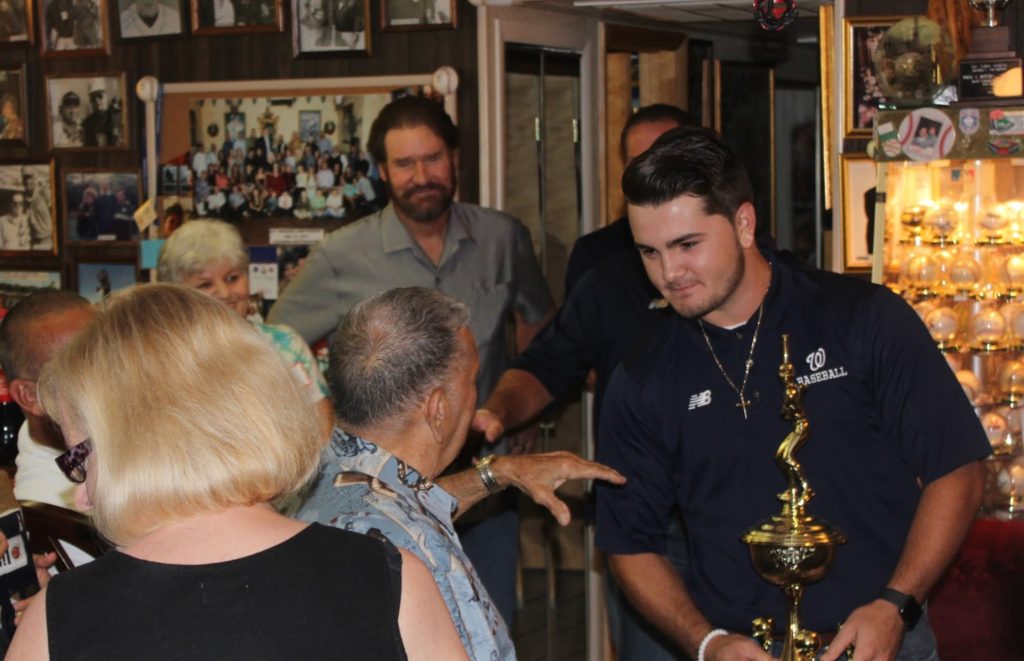 Saladino Award winner – Wharton SS Drew Ehrhard
Danny Gutcher, C,
Gaither – The Cowboys catcher had a .361 average, with 19 RBI, 16 runs scored
and eight stolen bases.
Jeff Hakanson, P,
Jesuit – The senior specialist was a force out of the Jesuit bullpen, posting a
3-1 record with four saves, a 1.42 ERA, while striking out 59 hitters in just
39 innings. The UCF signee was named the Saladino Tournament MVP after working five shutout innings of relief, helping the Tigers claim the tourney crown.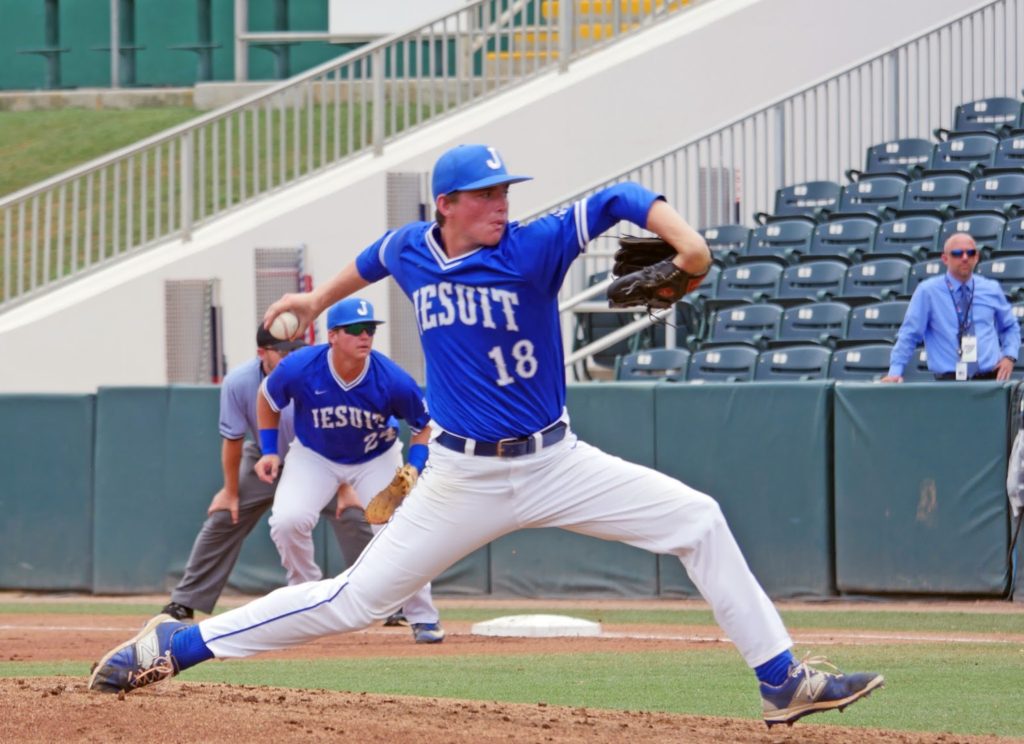 Jesuit reliever Jeff Hakanson (photo courtesy of Jesuit High School).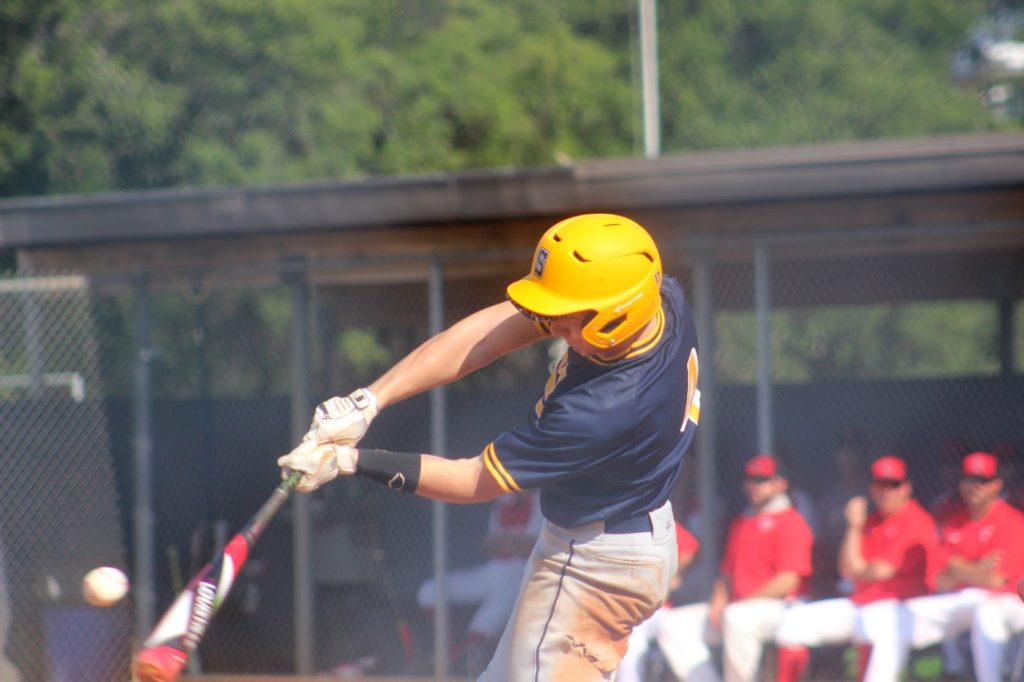 Steinbrenner OF Jordan Lala.
Jordan Lala, OF, Steinbrenner
– The junior outfielder provided a spark as the leadoff man hitting .378, with
15 runs scored, 16 RBI, with twelve stolen bases for the region finalist
Warriors. Lala, a Miami commit, hit three post-season home runs.
Robby Martin, OF,
Jefferson – The county's leading RBI man with 44 and home run hitter with nine,
was key to the Dragons offense helping Jefferson to the region semifinals.
Martin, a junior and Florida State commit, finished the year hitting .418, with
27 runs scored and six doubles.
Beau Nichols, P, Newsome
– The UNC-Asheville signee went 8-3, with an 0.69 ERA and 80 strikeouts. In
April the righty tossed a perfect game with 12 strikeouts against Palm Harbor.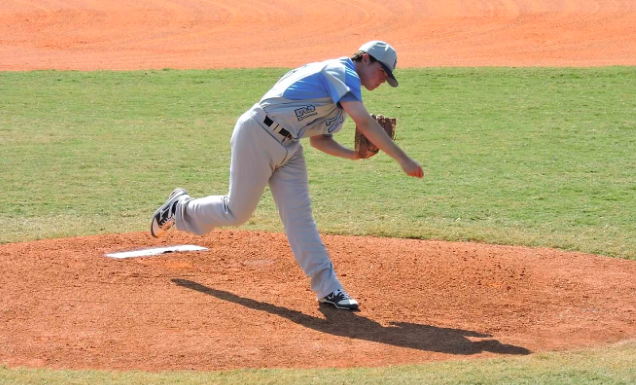 Newsome SP Beau Nichols (photo courtesy Anna Gawel).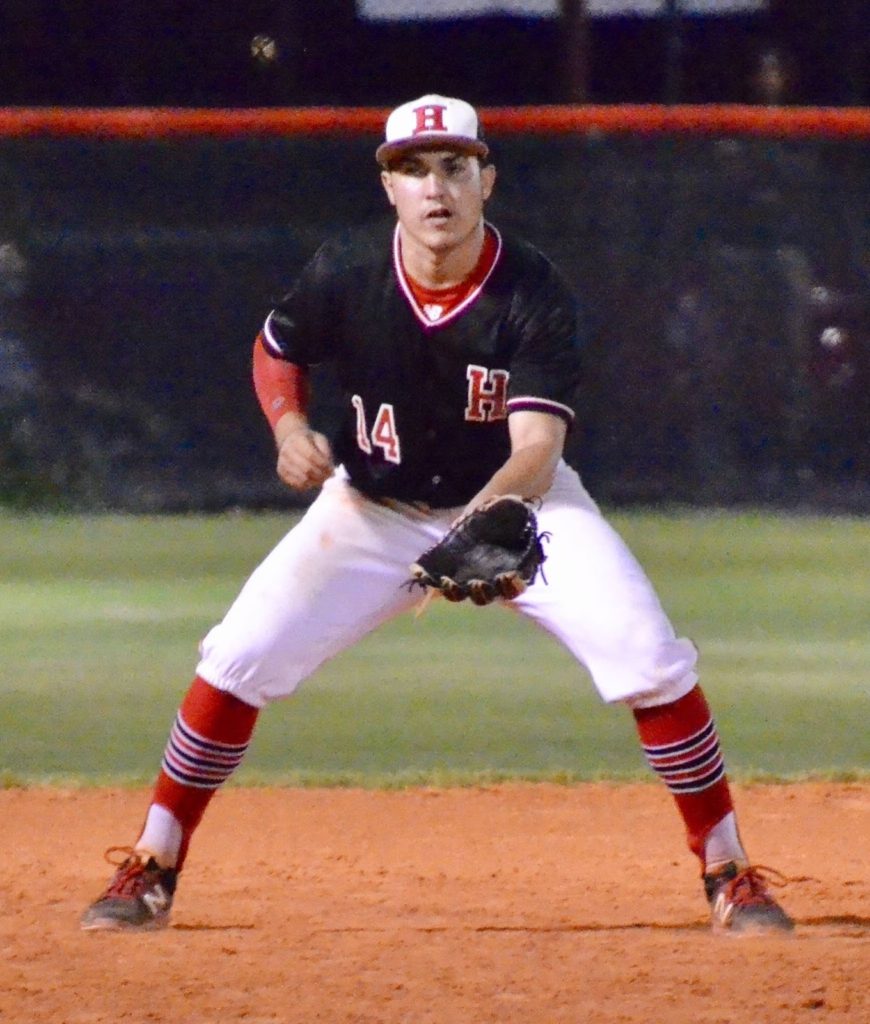 Hillsborough 3B Nick Romano
(photo courtesy of Margie Terp)
Nick Romano, 3B, Hillsborough
– The district champion Terriers had murderers row of hitters, and Romano took
full advantage driving in 27 runs, while scoring 23 times, with a .437 average
and five homers.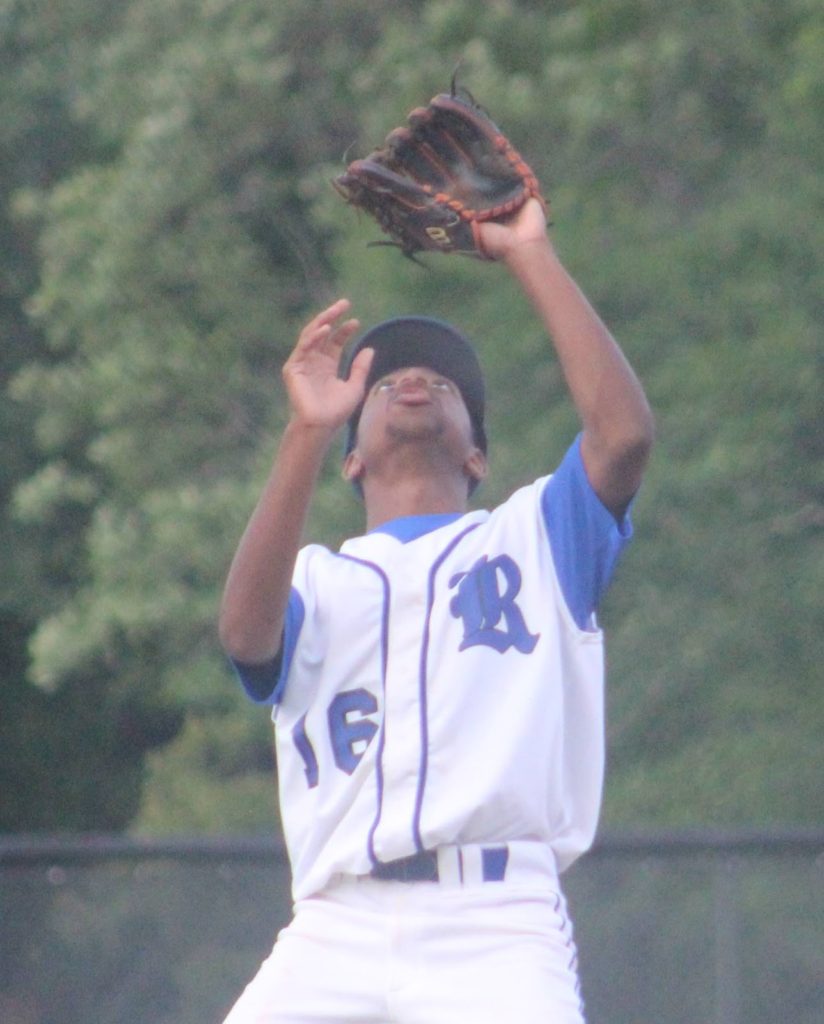 Riverview 2B Tyler Salomon
Tyler Salomon, 2B,
Riverview – The Sharks senior was one of the toughest outs in the county,
striking out just four times, while hitting .409, scoring 27 times and stealing
13 bases.
Connor Scott,
OF/P, Plant – With a sweet lefty swing, power and a good eye at the plate, the
junior and Florida commit had a .364 average, 19 runs scored, 16 RBI, and four
home runs. Scott was also key on the mound as a long reliever posting a 5-3
record, with a 1.28 ERA, three saves and 65 strikeouts.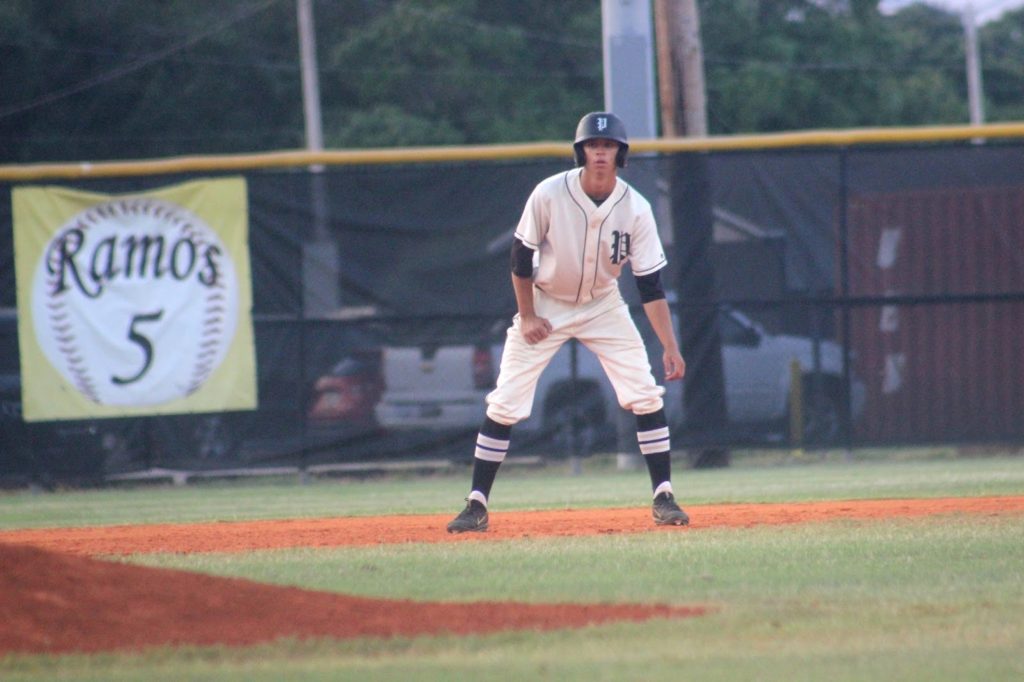 Plant centerfielder and pitcher Connor Scott.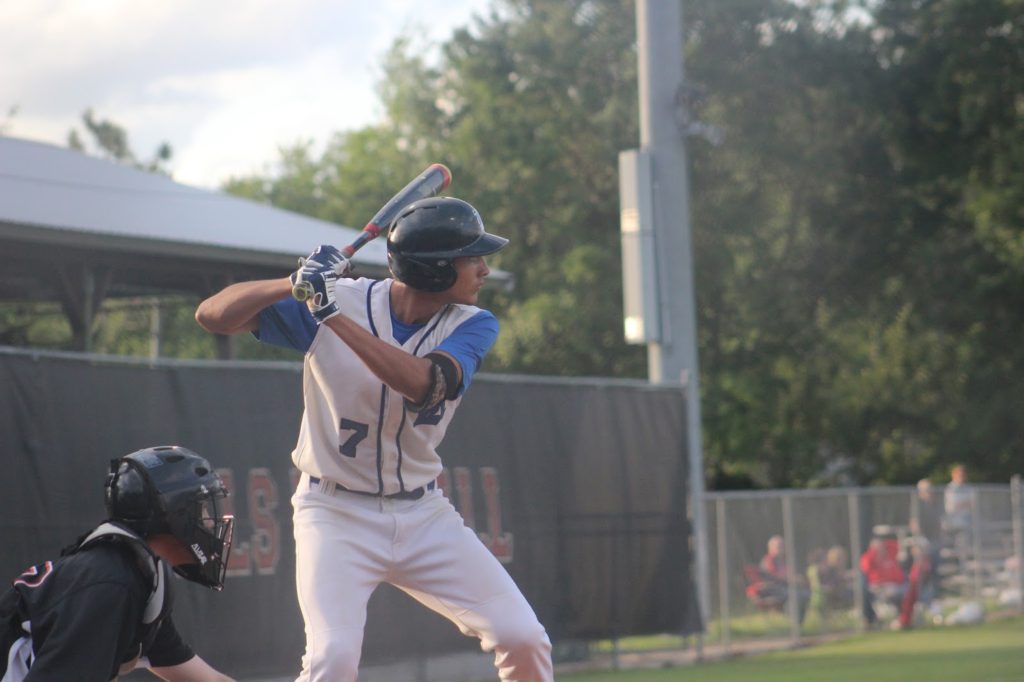 Riverview pitcher and shortstop Freddy Tarnok
Freddy Tarnok
,
SS/P, Riverview – An impact player for the Sharks at shortstop, Tarnok posted a
.393 average with 18 runs scored, 11 doubles and two home runs. But on the
mound, Tarnok was even sharper winning seven games with a 0.66 ERA and 63
strikeouts. The right-handed pitcher was selected by the Atlanta Braves in the
third round (80th overall) of the MLB first-year player's draft.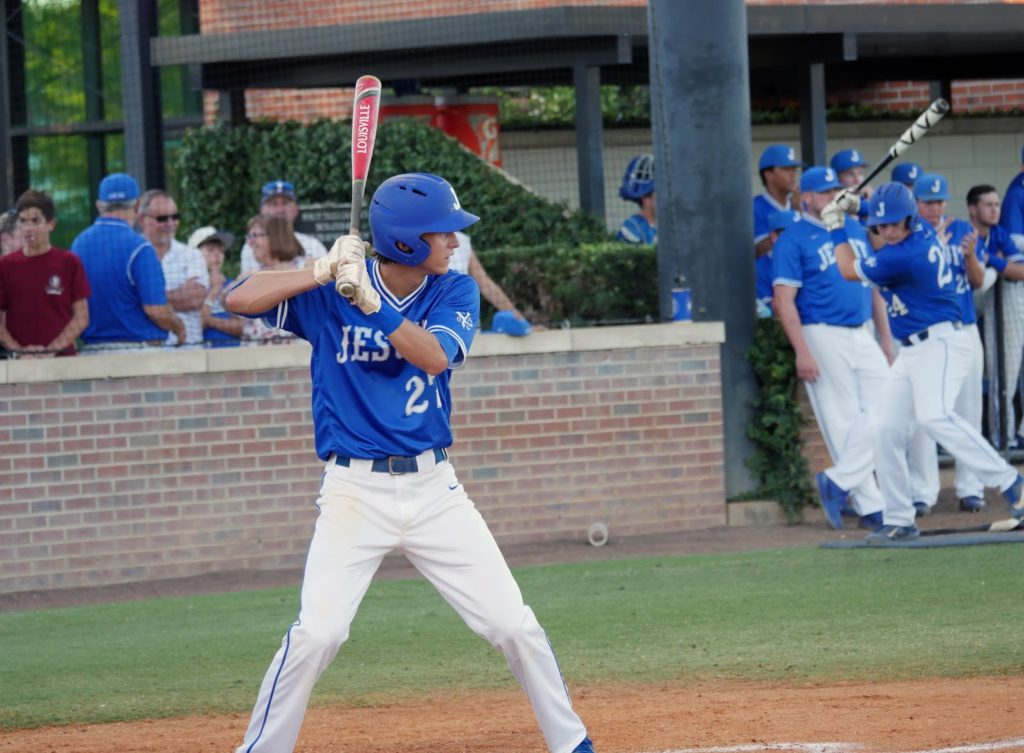 Jesuit SS McGuire Weaver (photo courtesy Jesuit High)
McGuire Weaver, SS,
Jesuit – The slick-fielding junior was big at the plate for the 6A state
runner-up Tigers posting a .400 average, scoring 26 runs, with 21 RBI, eight
doubles, three triples, three home runs, and 14 stolen bases.
Thomas Bencivenga, 3B, Jesuit
Jared DeSantolo, 3B, Alonso
Michael Dominguez, P, Jefferson
Tim Elko, 1B, Hillsborough
Frank Furey, Utility, Carrollwood Day
Conor Grady, P/DH, Tampa Catholic
Austin Hessinger, 2B, Cambridge Christian
Duncan Hunter, OF, Jesuit
Matt Jernigan, C, King
Dehreon Pressley, SS, King
Ethan Richards, P, Plant
Ryan Romano, SS, Hillsborough
Jonah Scolaro, P/OF, Durant
John Shields, SS, Plant
Garrett Thompson, 1B, Riverview
CJ Van Eyk, P/DH, Steinbrenner
Joel Brewer, OF, Jesuit
Sevas Cardona, SS, Cambridge Christian
Austin Carter, P/Util, Cambridge Christian
BJ Carter, P, Brandon
Nate Chevalier, OF, Bloomingdale
Aaron Cohn, P, Wharton
Justin Farmer, OF, Riverview
Nick Gonzalez, 2B, Alonso
Jamarcus Lyons, 3B, King
Andrew Mathis, OF, Jefferson
Rodrigo Montenegro, 3B/C, Carrollwood Day
Patrick Morris, Util, Steinbrenner
Patrick Puentes, P, Hillsborough
Huston Richter, P, Steinbrenner
Nico Saladino, SS, Brandon
Dalton Wingo, OF, Plant City
Alonso
: Franco Aleman, Ryan Drumheller, Jose Ciccarello;
Armwood
: Gareth Johnson;
Bayshore Christian
: Caleb
Holt, Keeshawn Royal, David Santiago;
Bell Creek
: Pablo Molina;
Berkeley Prep
: Marcus Ayers, Khalib Bayona, Michael Hill, Gordon Stetson;
Blake
: Elyjah West;
Bloomingdale
: Jett Davis, Bryce Hazzard, Brock Wilken, Cody Wilson, Vladimir Zavala;
Brandon
: Teddy Flynn, Jermaine White;
Brooks DeBartolo
: Jackson Alvord, DeAndre Mahoney;
Cambridge Christian
:  Michael McCarty, Alex Smith;
Carrollwood Day
: Gabriel Partridge;
Chamberlain
: Darryl Mitchell;
Durant
: Brien Johnston, Alex Molinelli, Steven Witchoskey;
East Bay
: Jake Gilbert, Peyton Zoeller;
Freedom
: Khalil Al'mutasim;
Gaither
: Chipper Holland, Kenny Rodriguez;
Hillsborough
: Terence Doston, Aaron Jensen;
Jefferson
: Isaiah Gonzalez, Jack Rodriguez;
Jesuit
: Jake Jones, Alex Mocny, Price Sartor;
King
: Addison Barger, Danny Terp, Justice Thompson;
Lennard
: Keith Harden, Yaziel Nunez, Victor Schilling, Eli Wilborn;
Leto
: Andreas Morales, Fernando Muniz, Felix Rosario;
Newsome
: Will Ohme, Cody Shook;
Plant
: Brock Fagler, AJ Hubbard, Chase Sanguinetti;
Riverview
: Manny Martinez, Josh Rulli;
Robinson
: Pete Feinman;
Sickles
: Trey Bacon, Danny Bernstein, Dylan Eskew;
Seffner Christian
: Jacob Beauchamp, Will Gilbert, James Peeler;
Steinbrenner
: Cam Coakley, Tyler Lala, Noah Luke, Zack Zayas;
Strawberry Crest
: Alex Marshall, Ben Pues, Damien Torres;
Tampa Bay Tech
: Jaisen Randolph;
Tampa Catholic
: Mitchell Carter, Calvin Rucker;
Tampa Prep
: JD Urso, Aaron Muench;
Wharton
: Leo Alfonzo, Ricky Nieves.
* The All-813 Baseball Team was selected by editor Jarrett Guthrie, based on the more than 50 high school games he saw this season, as well as contact with coaches, while stats compiled by MaxPreps.com and public school coaches Western Conference selections were also considered.