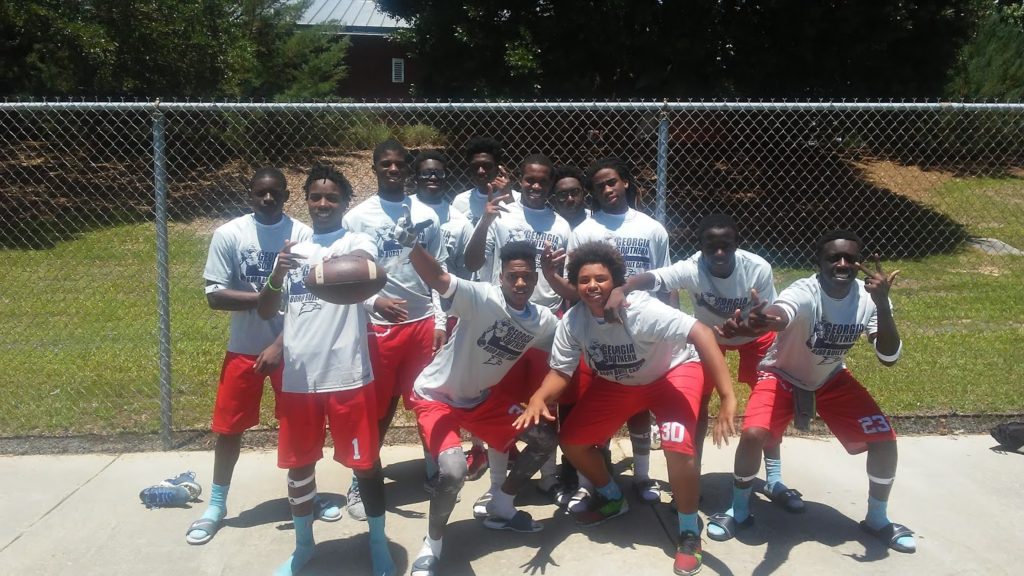 Twelve King High football players started their summers with a five-college tour
of football camps and campus tours. (All photos provided by King High Football)
By Jarrett Guthrie
TAMPA – In his first season as head football coach at King High, Rafael Tolentino said he saw growth on the field that went beyond tough 0-10 season. When spring football came around, the Lions second-year head coach said he saw his players start to get the concepts he and his coaches were trying to teach.
However, Tolentino said he wanted more. He wanted his players to want more. He wanted them to see past being a high school athlete, just a football player, he wanted his players to see the high school football experience as a tool to their future.
"The first year was a lot of lesson learning, expansion of the depth of our program and with that, the development started to come up," Tolentino said. "But this is a program that has teeter-tottered with mediocrity, they haven't been to playoffs in I don't know how long."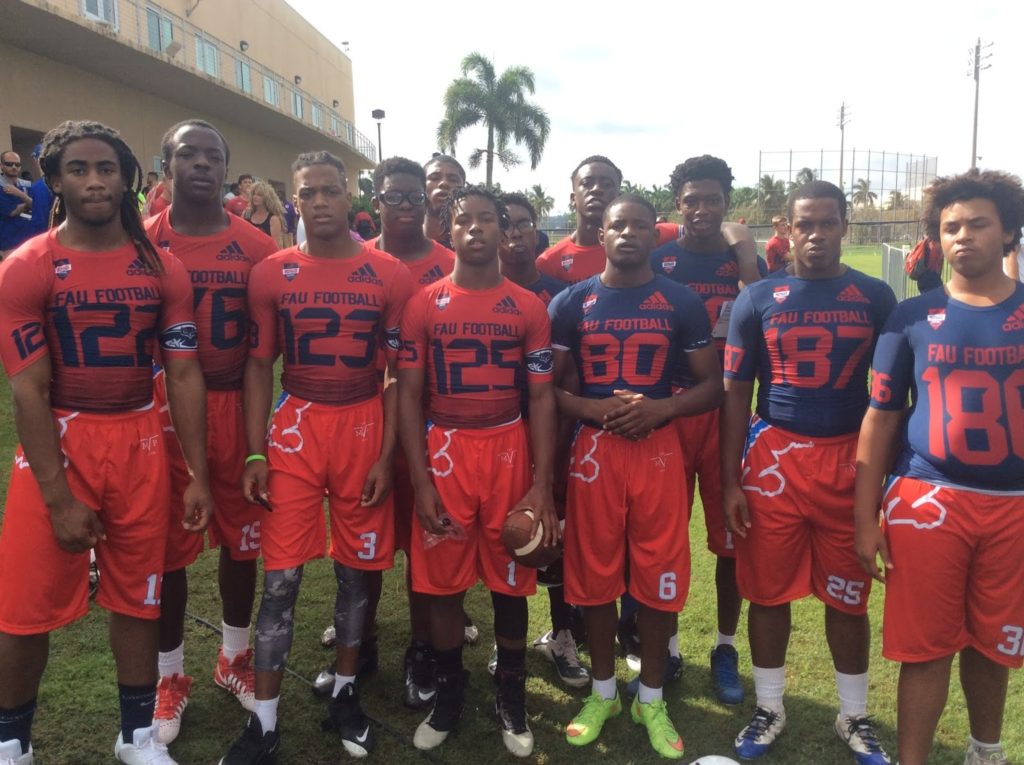 "It's not because there aren't talented kids going to King, the first year was a learning experience for me. Now, I want to create a new experience for these kids and with that, even more growth will come."
The goal for every coach, Tolentino said, is to not just to teach players how to produce on the field, but instill in them the skills it takes to be a success off the field as well. And according to the coach, the best way to do that was to teach his players what football can do for them and their future
"The seed planted in my head a while ago for different reasons: from a football standpoint, from an experience standpoint, and to get them exposed to the cultural experiences of being away from home," Tolentino said. "As a coach we can tell them about the opportunities at the next level and what football can provide as far as a future and an educational standpoint, but showing them the experience can light a fire in them."
So with that in mind, Tolentino began his summer taking 12 Lions by van on a 2,000 mile college tour, including stops at camps at Florida Atlantic and the University of South Carolina, and other schools along the way. The camp at FAU featured 16 NCAA BCS programs, and the following four-day trip featured stops and workouts at the Citadel, Georgia Southern, and Georgia State, and was many of the athletes' first trips outside of the state of Florida.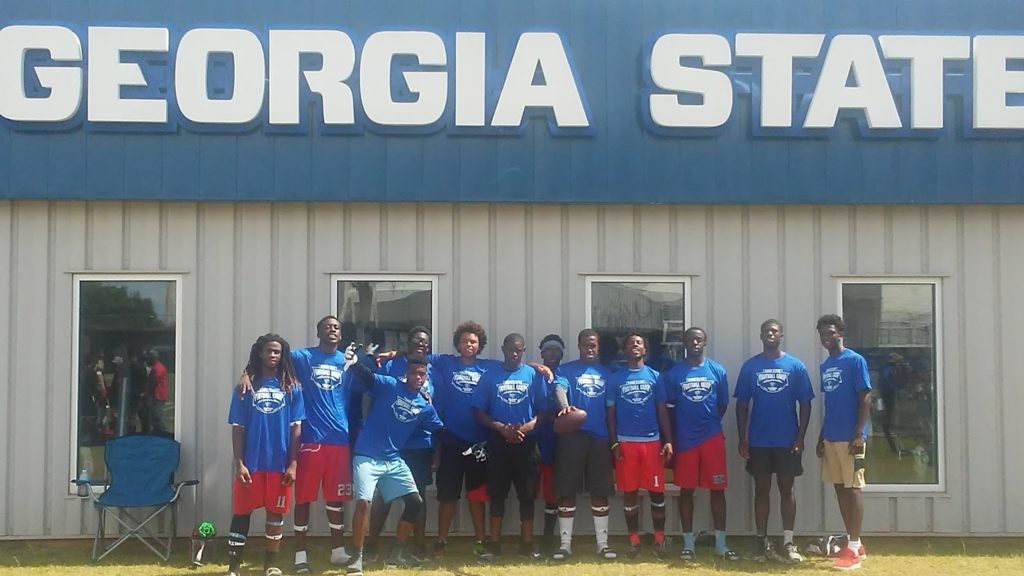 "There is a world out there that they need to see," Tolentino said. "It can't be about wins and losses, it has to be more than
that. I'd be fearful that they might not be able to see themselves as anything more than football players. I want them to see football as something that can get them in a position to be more than that. Face real-life adversity, challenges and sure football can be a part of that, but not the whole part."
Tolentino, who took the job at King in March of 2016, said he was shocked and disappointed that his players didn't seem to have been exposed to the possibilities of playing at the next level prior to his taking over the program.
"Part of my job is to get these kids ready for their futures," the coach said. "We were 0-10 last season, and I was only around them for six months, but we worked hard and ended up having seven kids sign to play at the next level. I can't tell you how many coaches I talked to (on this trip) that said, 'we've been trying to get King High to come to a camp for so long.'"
"It's a shame, and something I'm working to make sure doesn't happen to another kid in our program."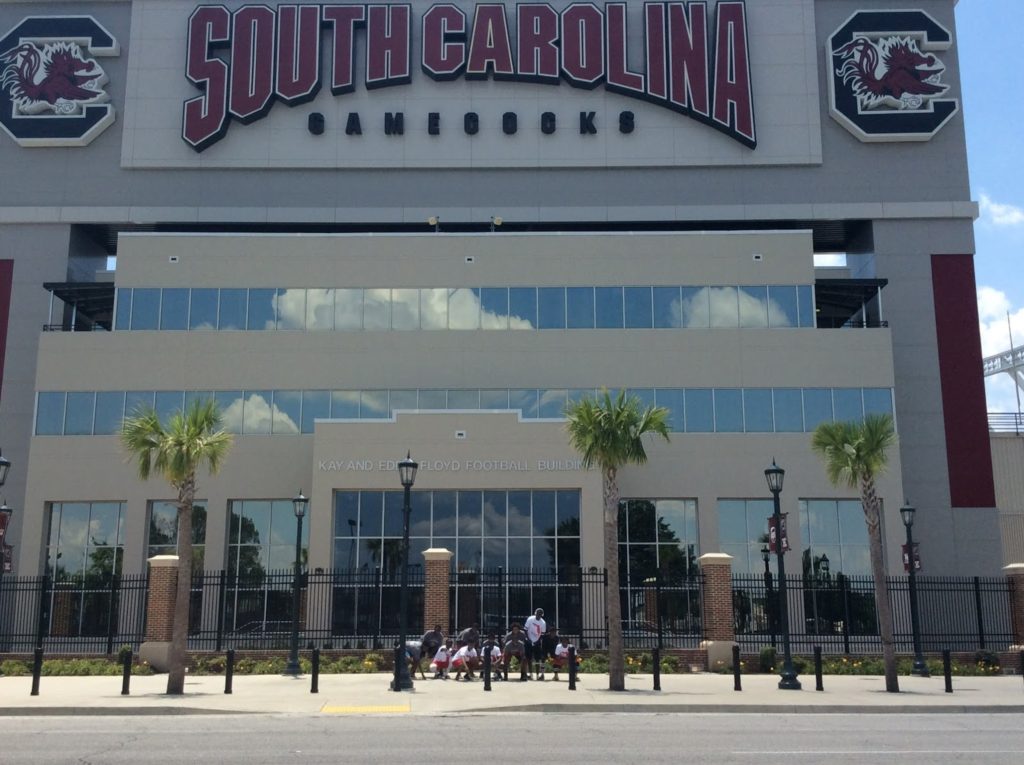 From a player's perspective, specifically senior receiver and safety Jeremiah Walker, the experience of having the opportunity to perform under the eyes and coaching of collegiate level coaches was invaluable.
"This was really the first time I've been able to experience the college level game, be coached by college coaches and get better at a higher level," Walker said. "I think that now we get to come back and teach what we learned and push our team up to a better level."
Though, perhaps the real takeaway for Tolentino and his players may be of even greater value to the development of a King program that has been in a playoff drought since 2001's district runner-up finish.
"The camps and the colleges were great, but honestly, I think the ride – being together at the hotels and being with my team was the part I really took the most from," Walker said. "It definitely brought us together."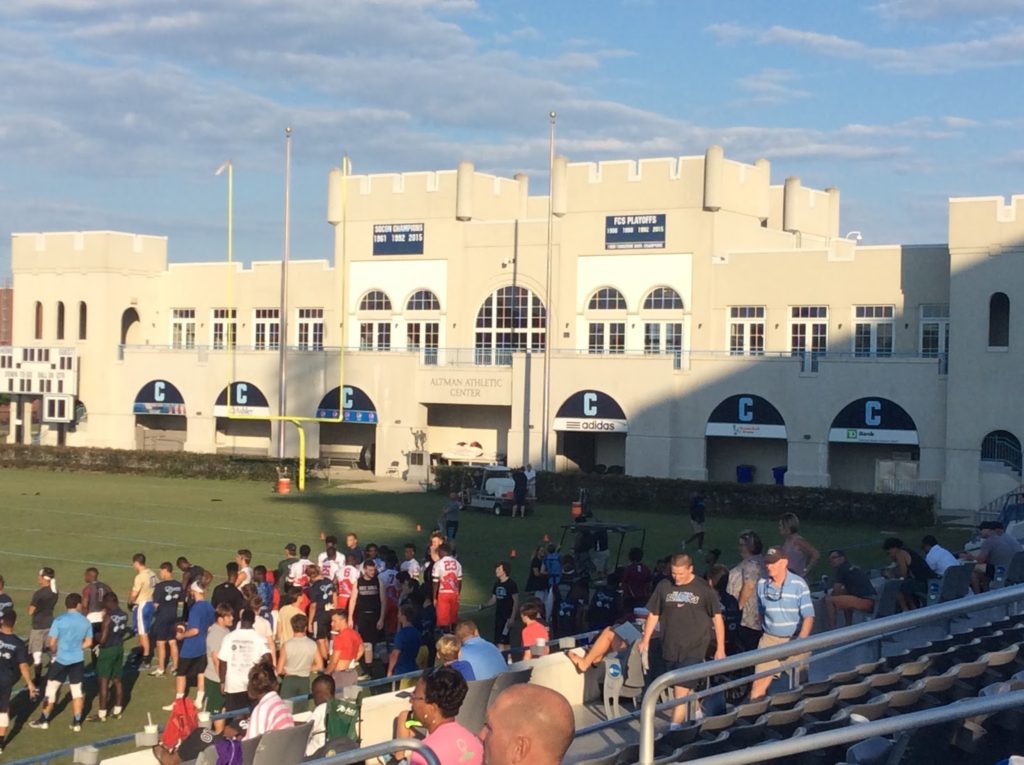 "It was like a family vacation, Coach T was our pop for a couple of days," he said. "Everybody else were our brothers … we made up songs on the road, and it got a little squishy at times, but really it was just like being on the road with your family."
For Tolentino, the personal takeaway was a big thing in his first official trip with his King players.
"I hope the No. 1 thing the guys took away from this trip is that they are loved," Tolentino said. "And I truly believe that love, will translate through them for a love of their school and a love for their team."
"I want our next trip to be even bigger, I want this to be a regular thing for our kids in the future."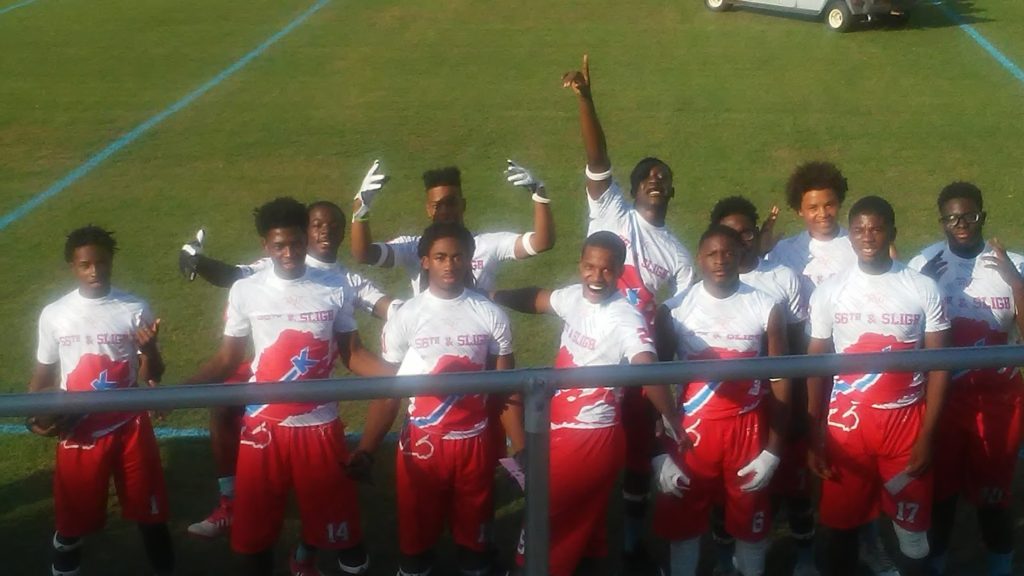 * If you like what you have seen from us and are a local business owner, please click on the "Support Us" button in the top menu to see if you'd be interested in joining the 813Preps team.
* Fall High School sports coaches: We want to hear your stories. Tell us about your summer workouts, you student-athletes' travels, and what things drive your players. Contact our editor at – jarrettguthrie@813preps.com