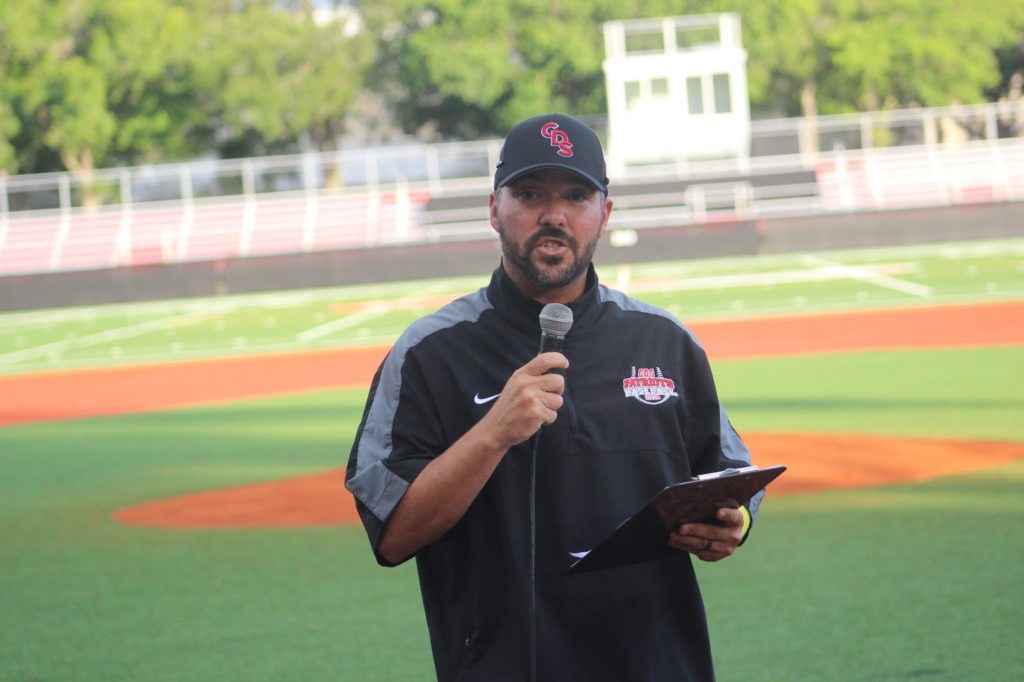 Carrollwood Day baseball coach Nick Rodriguez has accepted the position of Head of School at
the Brandon Academy and step down as the Patriots head baseball coach after five seasons.
(Photo by J. Guthrie/813Preps.com)
CARROLLWOOD – Patriots baseball coach Nick Rodriguez has stepped down
from his coaching and administrative position at Carrollwood Day School after five
years to accept a position as the Head of School at Brandon Academy, a Pre-K
through 10th grade program that is starting a full International Baccalaureate
high school program.
Rodriguez posted a 68-55 record leading the Patriots, and last season
led CDS to the semifinals of the Saladino Baseball Tournament. The Patriots
posted a 17-10 record in 2017 with no seniors, and returns a very talented
squad for the 2018 season. "I would like to thank (CDS Head of School) Dr. Ryan Kelly and Coach Baker Mabry for their incredible support of our program and myself," Rodriguez said. "They have been true champions behind the scenes for us."
The continuity in coaching will continue as the school has announced
longtime assistant coach Ken Akins will take over as the head coach.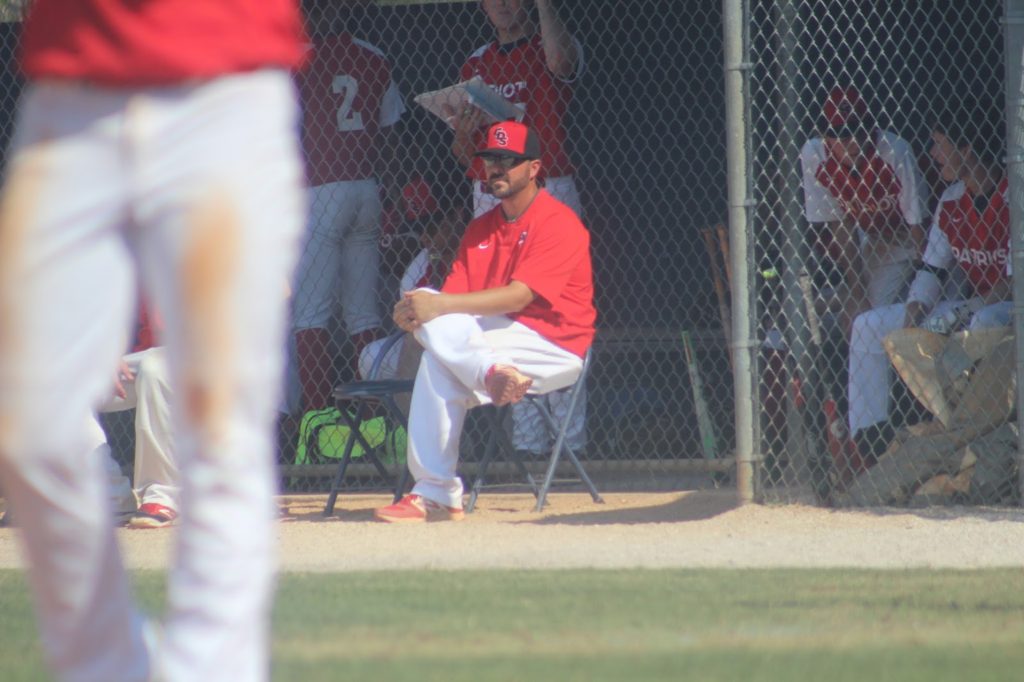 Rodriguez coaches a game during the 2017 season.
(Photo by J. Guthrie/813Preps.com)
Rodriguez's role at CDS has been crucial according to the administration.
During his tenure as the Assistant Head of School at CDS, he helped the school
fund and build an on-campus gymnasium and new football and baseball fields.
"Nick has done a tremendous job building our baseball program
and was instrumental in raising the money to build our athletic facilities,"
CDS athletic director Baker Mabry said. "It is bittersweet seeing him move on,
but I could not be happier for him and his family. I am thankful for his time
at CDS and wish him all the best in his new endeavor."
Rodriguez, who also spent time as the head baseball coach at Bishop
McLaughlin prior to his tenure at Carrollwood Day, said he's excited about his
new position at Brandon Academy.
"I have been fortunate to have now been part of two young schools both at Bishop and CDS and I am excited to see what the Brandon Academy community and I can do to once again build a great school for great kids," Rodriguez said.
Akins, who has been a member of the Carrollwood Day baseball staff since 2011 and served as a physical education and health teacher at the school, has 20 years of coaching experience, having also coached in the Carmel Clay School system in Carmel, Ind. prior to moving to Tampa.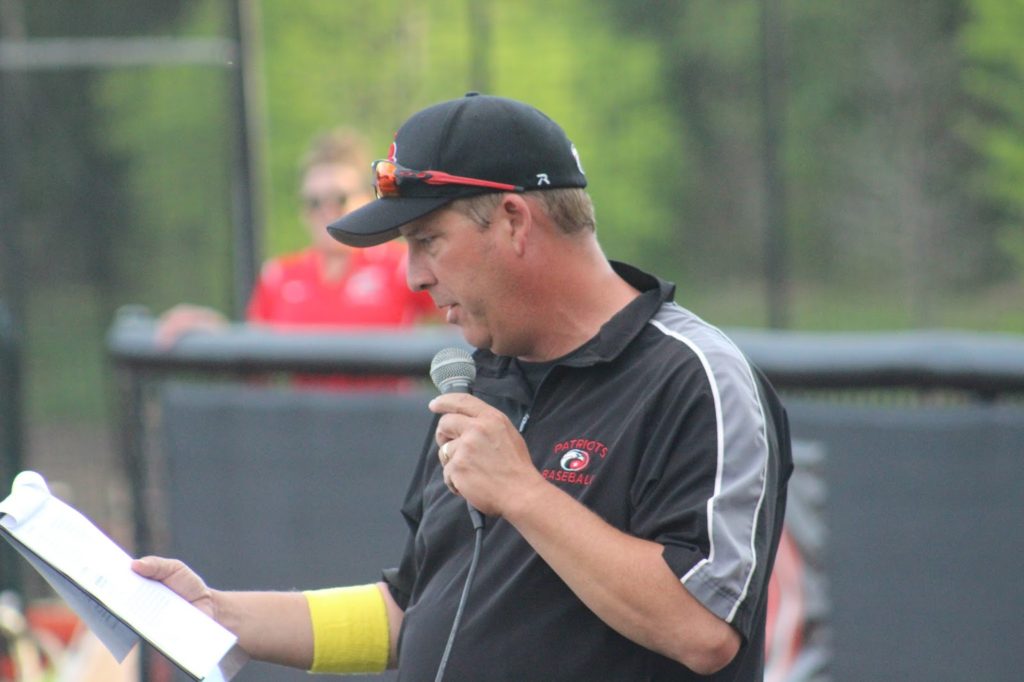 Ken Akins, an assistant with the Patriots since 2011, will take over for Rodriguez as the new head baseball
coach at Carrollwood Day School. (Photo by J. Guthrie/813Preps.com)
"W
e are fortunate to have the absolute best choice for our next head varsity baseball coach already as a member of our CDS family. Ken Akins is a seasoned baseball coach who has played a critical role in the growth and development of our baseball program," Mabry said. "His credibility as a coach and his dedication to our school both on and off the baseball field made him a natural choice. I am very excited to have Ken in this role."
Last school year, Akins took on the role as Director of Student Auxiliary Programming – a role that he will continue to hold. In a release from the school, Akins said he's excited to continue to help the Patriots program grow. 
"The growth and development of this baseball program has been such a big priority for me since I have been here, and I am very committed to continuing that growth," Akins said. "We have a great opportunity to build on the foundation that has been established, and I am confident that we will have tremendous success." 
* If you like what you have seen from us and are a local business owner, please click on the "Support Us" button in the top menu to see if you'd be interested in joining the 813Preps team.