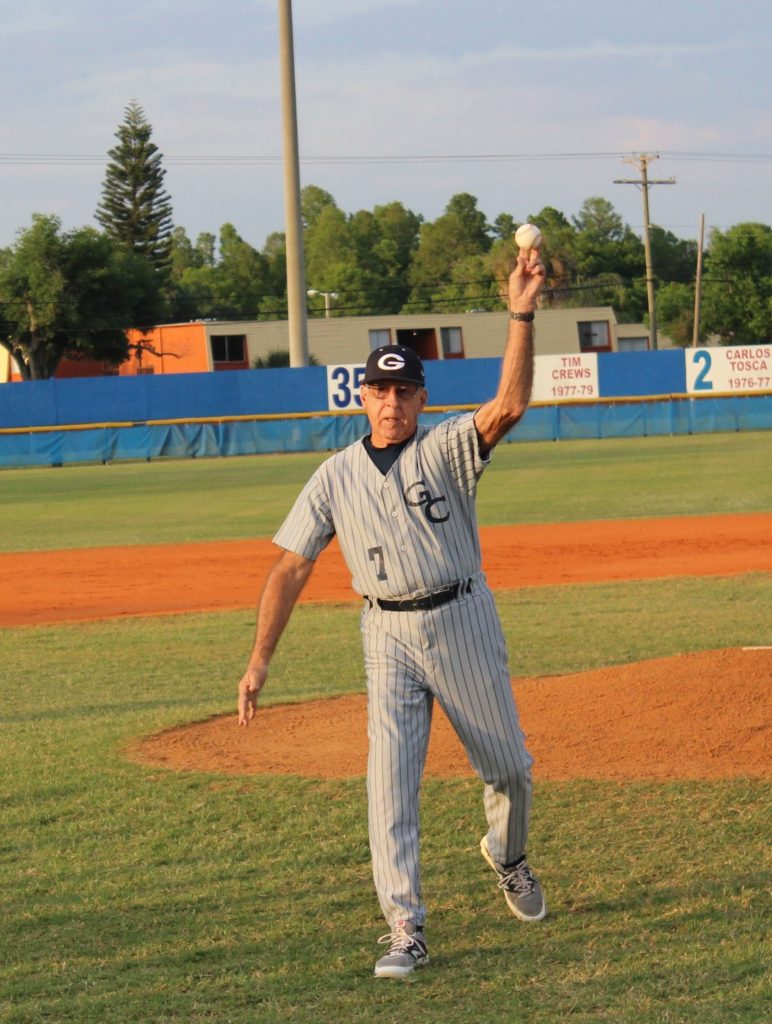 Longtime Gaither baseball coach Frank Permuy to be enshrined in the American
Baseball Coaches Association Hall of Fame in January.
(Photo from 2014 by Jarrett Guthrie)
TAMPA – Since the mid-1970s longtime Gaither baseball coach
Frank Permuy said he's learned many things from his membership in the American
Baseball Coaches Association. Often, it was in the down-time, sitting in a
hotel lounge on a couch outside a convention hall listening to stories from the
numerous members from the prep, college, or Major League Baseball ranks.
"Every time I've gone, and it used to be every year we went,
I learned a lot and not just from the sessions," Permuy said. "You sit in the
hallway or on a couch and you are listening to guys like (former Los Angeles
Dodgers MLB Hall of Fame coach) Tommy Lasorda talk about baseball."
"It was an every night experience, somebody like that
sitting in a small room with you sharing their knowledge of the game. It has
been a pleasure to attend these events."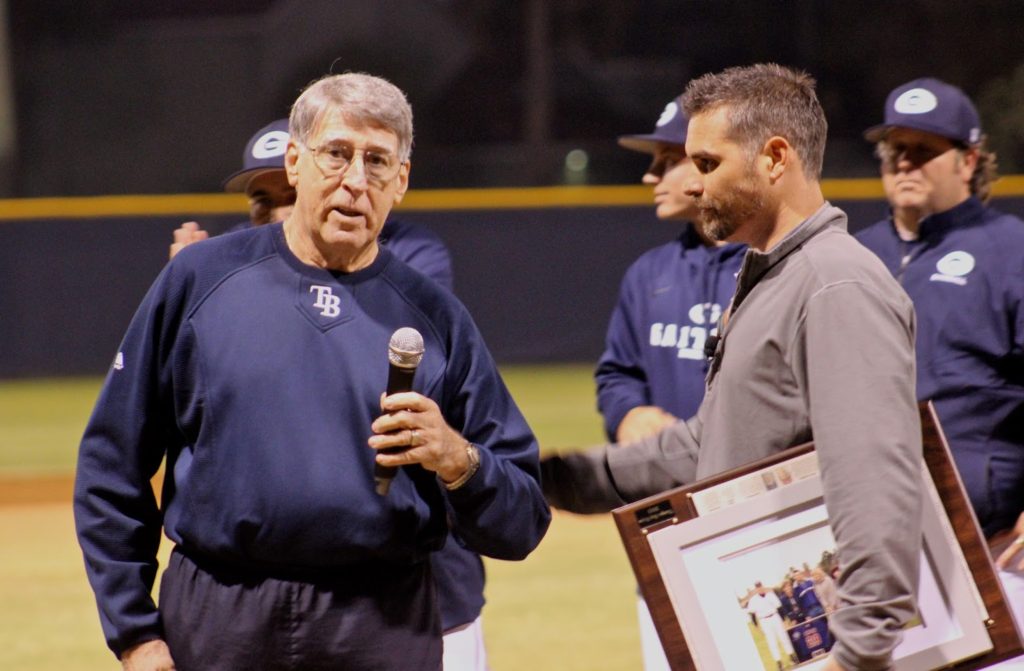 Coach Frank Permuy alongside his former player and current Tampa
Bay Rays manager Kevin Cash at the 2015 dedication ceremony
renaming the Gaither baseball field after him. (Photo J. Guthrie)
When he's attended the annual convention, he said one of his most vivid memories is walking down the hall and
seeing the pictures of coaches hanging on the wall in recognition of their Hall
of Fame careers.
Tuesday, the organization announced Permuy's photo will join
those he's admired as he will be inducted into the American Baseball Coaches
Association Hall of Fame in January of 2018.
"I've spent a lot years attending their conventions and
speaking at everything," Permuy said. "But to get that call was really special,
this one is the big boy."
Permuy, who started the program at Gaither before retiring
in 2014 after compiling more than 500 wins as the Cowboys skipper, joins 11
other coaches from across the nation including the late Tim Hill, Sr. the
longtime coach at the State College of Florida (formerly Manatee Community
College).
Permuy, a native of Ybor City and graduate of Plant High and
the University of Tampa, began his high school coaching career in 1971 at Leto
High, where he served as baseball and football coach. He then went on to coach for
five years at the University of Tampa, before returning to the high school
ranks at Tampa Catholic where he coached the Crusaders to the 1982 Florida High
School Athletic Association Class 3A state championship. Permuy then started
the program at Gaither where he spent 30 seasons.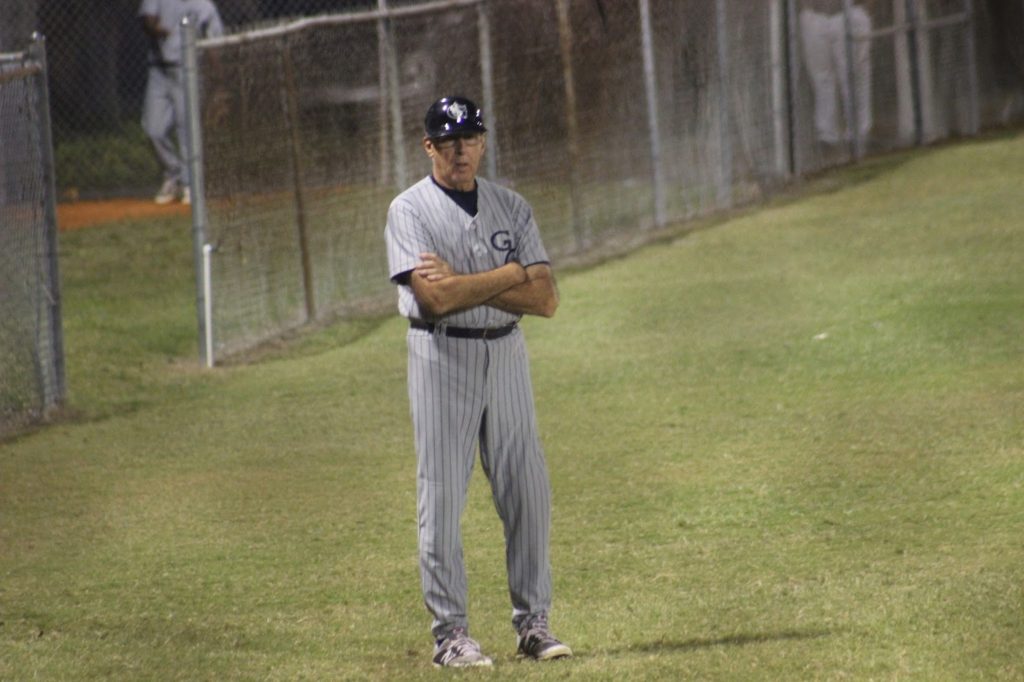 Permuy coaches third base in his final season at Gaither High.
(photo by J. Guthrie)
The ABCA is not the first organization to honor Permuy's
storied coaching career as he has been inducted to several other Hall of Fames,
including the Florida Athletic Coaches Association (2009), FHSAA (2010), the
National High School Athletic Association (2013), and the Sports Club of Tampa,
as well as earning the Sam Bailey Lifetime Achievement Award from the
University of Tampa.
However, Permuy said the ABCA honor is extra special as the
organization has only recognized one other high school coach from Florida,
longtime Miami Westminster Christian coach Rich Hofman, with hall of fame
honors.
"I am really honored and humbled because there has only been
one other high school coach from Florida, Rich Hofman," Permuy said. "I was
blown away because he and a most of the guys they have in there are legends."
——————————————————–
Unlike many independent news organizations, we haven't put
up a paywall – and we hope to be able to keep bringing you the great stories
from high school athletics in the 813 area free of charge. We are still a small
business with just a handful of people involved and there are costs associated
with travel, equipment, and other costs associated with running this business.
We are looking for advertising partners, but we also need to count on our
readers for support. If everyone who reads our reporting, who likes it, helps
fund it, we will be able to continue covering these athletes' endeavors.
Support 813Preps.com for as little as $1 by clicking "Donate" button below.