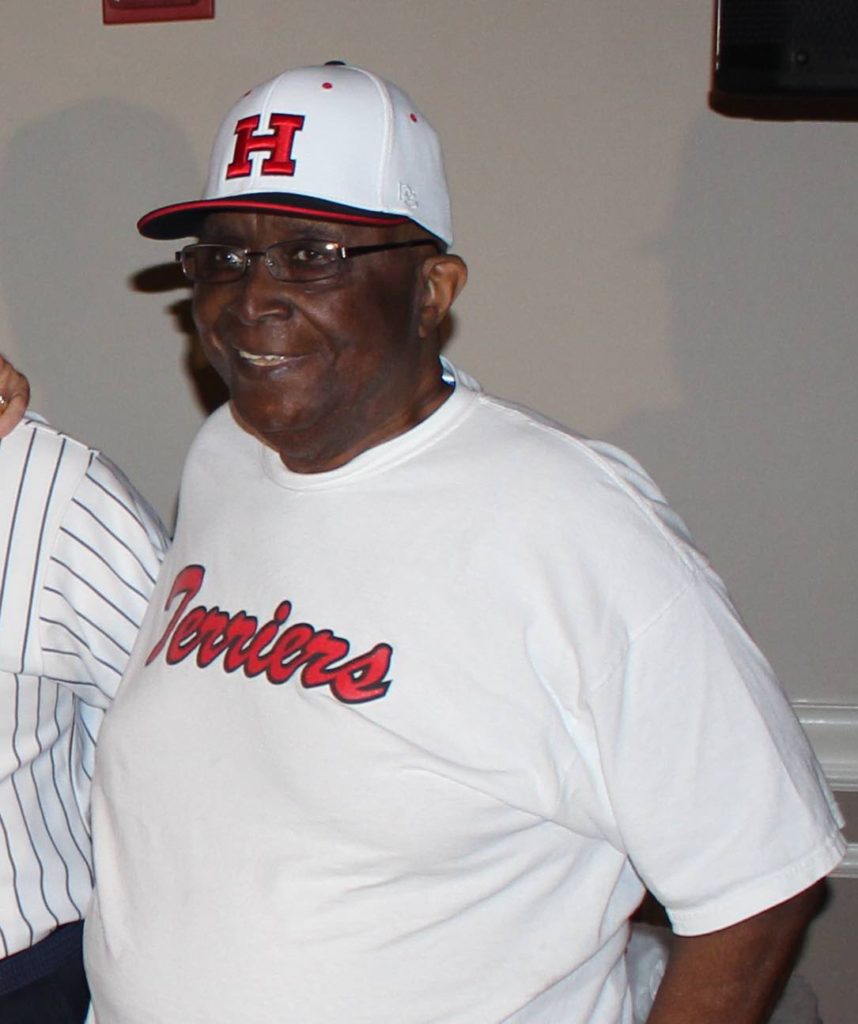 Longtime Tampa-area baseball coach Billy Reed, a Middleton High alum and member of the Florida A&M athletics Hall of Fame, died Saturday. (file photo J. Guthrie, 2015)
TAMPA – He liked being thought of as a teacher more than a coach, after all he wasn't just standing in the dugout barking directions, he was helping turn teenagers into men. Longtime area football and baseball coach Isadore "Billy" Reed, taught hundreds of Tampa area athletes over a career that spanned more than 40 years.
He coached Middleton's football team to an undefeated season in 1970, a year before the school integrated, was instrumental in helping Belmont Heights Little League become a national powerhouse that made three Little League World Series finals appearances, and as the head baseball coach at Hillsborough High School, helped along the careers of future Major League
Baseball players like Dwight Gooden, Gary Sheffield, Carl Everett, Floyd Youmans, Jason Romano and Vance Lovelace.
Mr. Reed, a Tampa native, died Saturday evening. He was 86.
"He was a man's man, but also one of the most gentle men that I've ever known," former Gaither baseball coach Frank Permuy said. "He was just really caring and touched so many lives through his coaching."
"When he took over that Hillsborough program it was in disarray. He had a ton of talent, but those guys needed not only baseball
skills, they needed guidance and he gave that to those guys."
King baseball coach Jim Macaluso said Reed was a steady stream of advice for him when began his tenure as the Lions' head coach in 1976.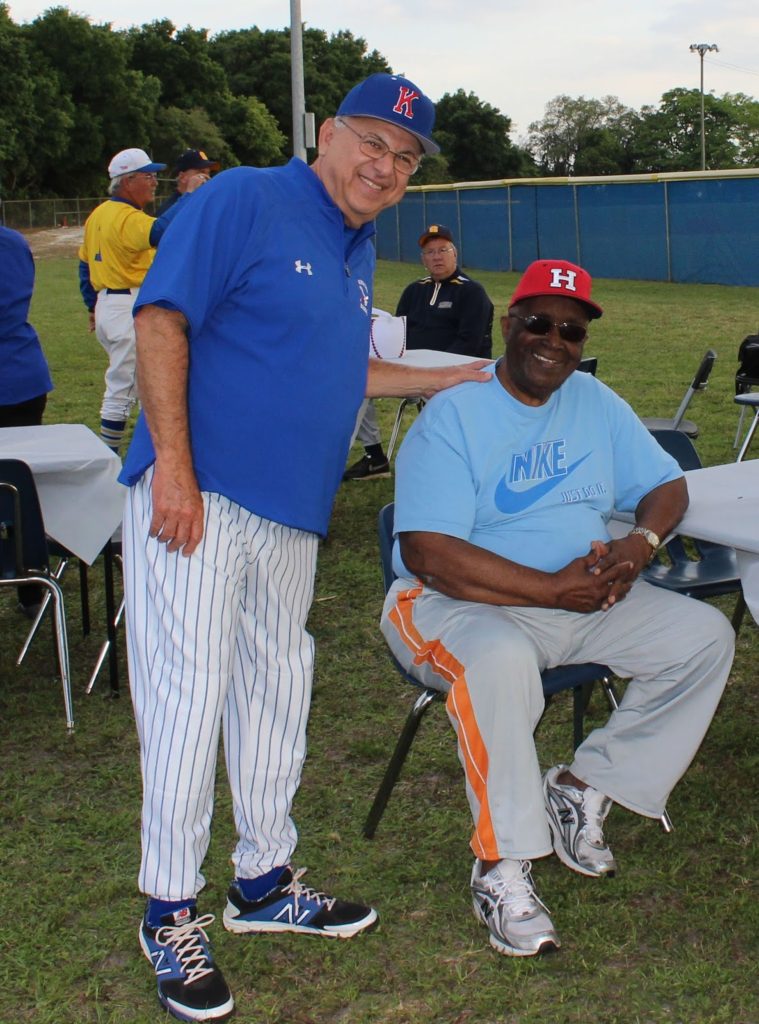 King coach Jim Macaluso (left) and former
Hillsborough coach Billy Reed at a game at King High.
(file photo J. Guthrie, 2014)
"He helped me a lot when I took the King job in those early years," Macaluso said. "I'd call him late at night to ask him about a drill, or a grade issue, or a parent thing and I'd just say, 'Hey Coach, how do you handle this?'"
"And he was always there for me and just that kind of person who was just so caring," Macaluso continued. "He was unique in the way he went about things, and did so much more than what people will ever know about teaching kids about life – the importance of community, family, getting good grades and he did that through baseball."
Mr. Reed, who attended Middleton High, was a standout athlete who attended Florida A&M playing football, baseball and basketball and is in the FAMU Athletics Hall of Fame.
"Billy was a great athlete, football and baseball," Permuy said. "I remember playing on a traveling baseball team when I was a sophomore in high school. I remember facing Billy's team and there would be people out
there in droves. I actually faced him (at the plate) once and he threw me like 10-straight curveballs and shouted, 'That's all you are going to see son.'"
"We go back a long way, and I'm going to miss him terribly."
Mr. Reed took over as the baseball coach at Hillsborough in 1973 and coached at the school until 1997, after his coaching career he continued to be a mainstay in the stands at local games, volunteered during the annual Saladino Baseball Tournament, and continued to be a sounding board – a teacher for his friends in the baseball community."If I really had to make a list in my whole lifetime of just a good man, a good person," Macaluso said, "Billy Reed, man, I think I'd really have to put him up there at No. 1."
Memorial Service:
Saturday, 1/13/18
11:00 am – 12:00 pm
St. Lawrence Church
5225 Himes Avenue
Tampa, Fl. 33614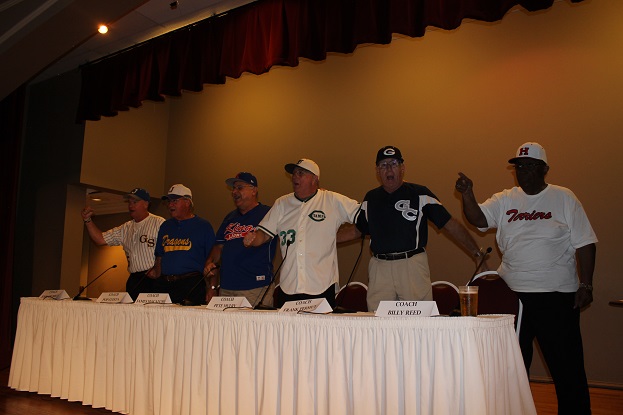 From a Tampa Baseball Museum fundraiser in 2015, Billy Reed (far right) sings "Take Me Out to the Ballgame"
with fellow Hillsborough County coaching legends (left to right) John Crumbley, Pop Cuesta, Jim Macaluso,
Peter Mulry and Frank Permuy. (File photo J. Guthrie, 2015)