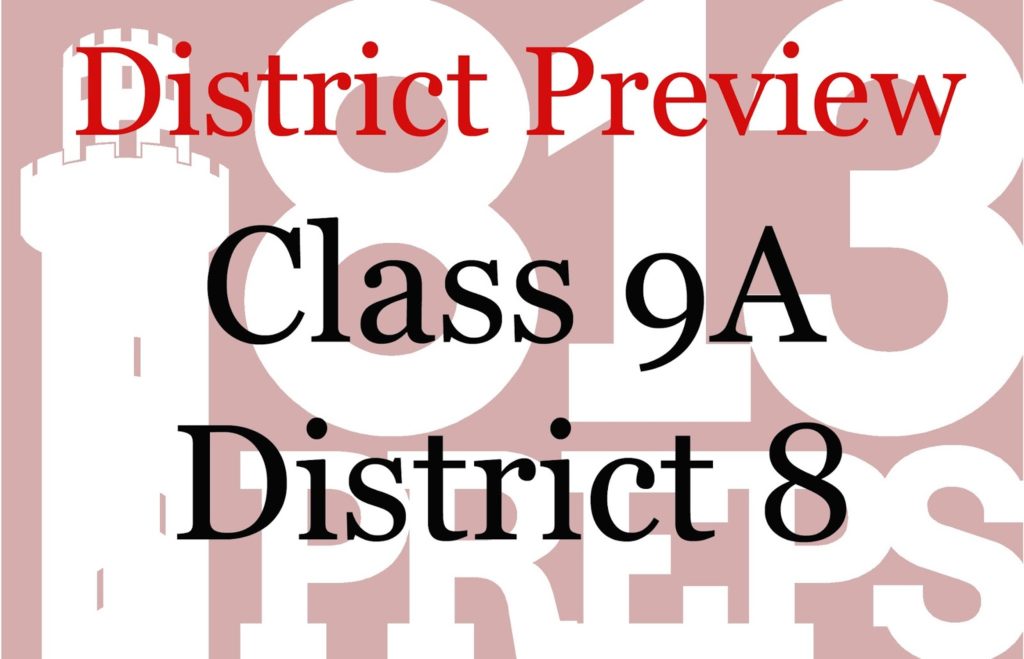 We continue our countdown with Class 9A-District 8.
Teams:
Alonso, Newsome, Palm Harbor, Sarasota Riverview.
Last season's district champion: Alonso (22-8)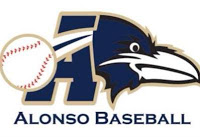 Alonso defeated Palm Harbor and Newsome in the district
tournament to claim its third consecutive district title, then topped Port
St. Lucie Treasure Coast and Vero Beach in region play. Unfortunately, the
Ravens season ended in the region final with a 3-0 loss to eventual Class 9A
state champions Orlando Timber Creek.
2018's
BIG
question:
Is Alonso RHP Franco Aleman the next
legend in Ravens' pitching lore?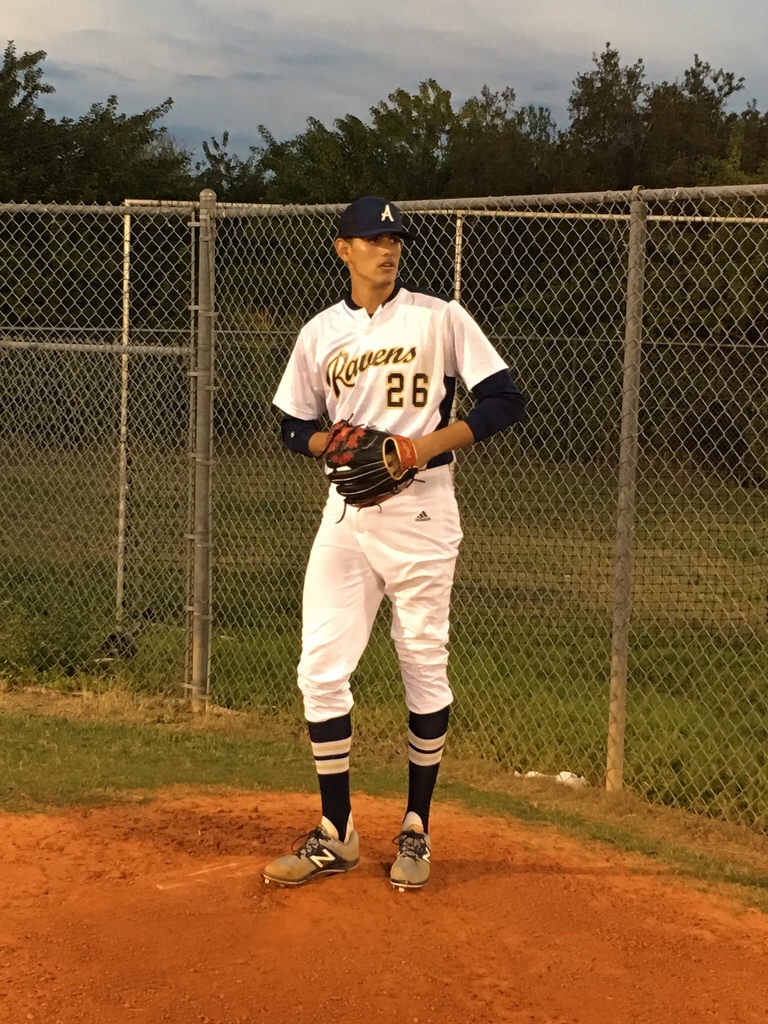 Alonso senior RHP Franco Aleman
(photo courtesy of Pete Toledo).
With alumnus including the late Jose Fernandez, last season's NCAA National Champion, College World Series Most Outstanding Player and Detroit
Tigers first-round selection (No. 18 overall) Alex Faedo,
former Tony Saladino Award winners Tommy
Toledo and Alex Panteliodis (who
each played at Florida and in the Minor Leagues), and last season's All-813Player of the Year Jordan Butler (9-2, 122 strikeouts) the Alonso pitching legacy is
pretty deep for a school that is just 18 years old. Now is Franco Aleman's turn to lead the way. Not overlooking what he already accomplished in 2017 (where the then-No. 2 went 5-2 and had 62
strikeouts) for the region finalists, the 6-foot-6, 215-pounder is poised for a big senior season. The Florida International signee couples his
size with a fastball that touches the mid-90s, so expect those K numbers and
the win total to increase this season.
Outlook: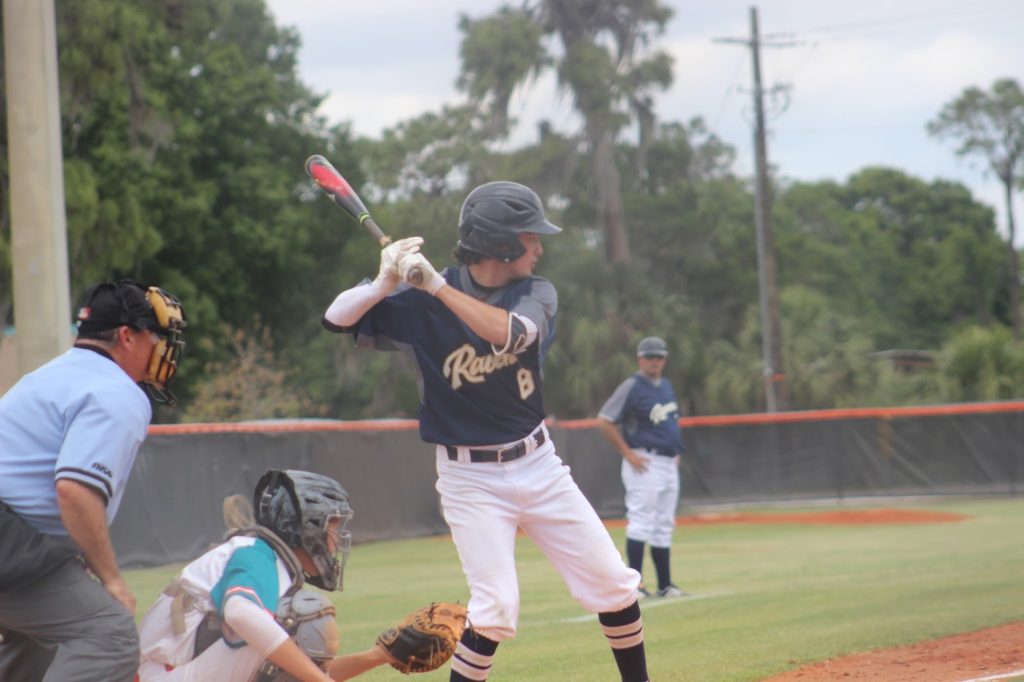 Alonso senior Ryan Drumheller (813Preps file photo).
Defending champs Alonso will have to make up the offensive
production of three current NCAA Division I players (Butler and Jose Ciccarello at
Florida, and Jared DeSantolo is at FAU), but have experienced returners in seniors
2B Nick Gonzalez (USF signee; .356,
19 runs, 11 RBI) and OF Ryan Drumheller
(.272, 16 runs, 13 RBI) to spark the offense.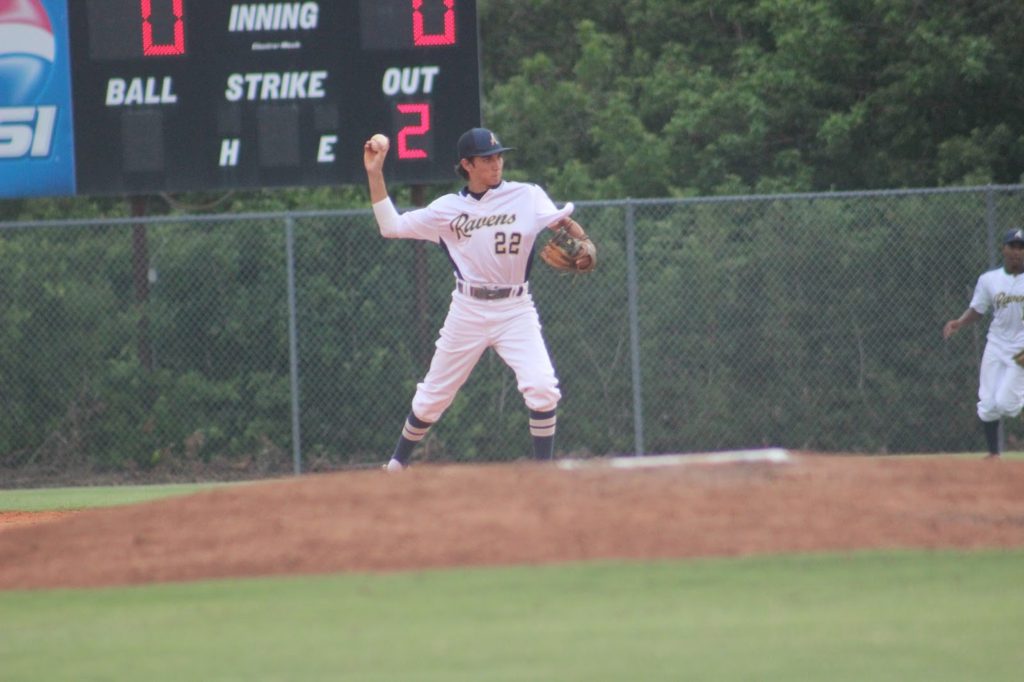 Alonso senior 2B Nick Gonzalez (813Preps file photo).
Gonzalez also provides spectacular defenseup-the-middle as our website highlighted last season (click here to read).
Joining Aleman on the mound for Alonso will be senior RHP
Jorge Oleaga
(3-1, 1.21 ERA in 10
appearances)
. 
Newsome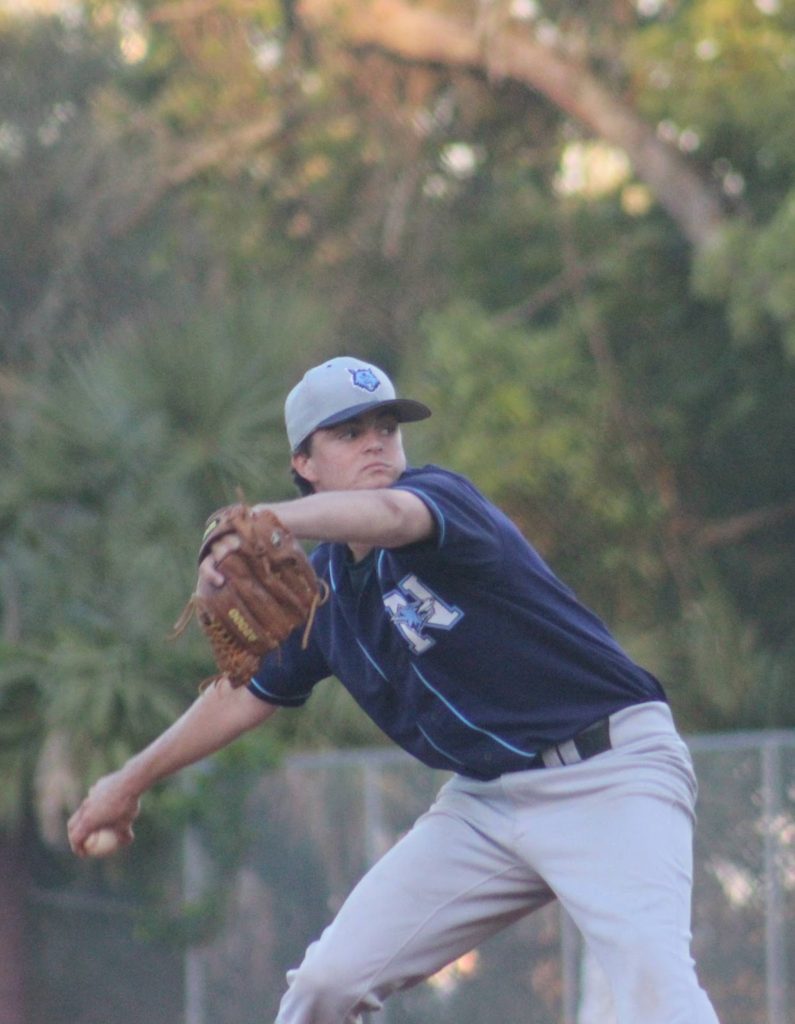 Newsome senior RHP Will Ohme  (813Preps file photo).
Newsome finished as the district runner-up with a 17-9
record last season, and faced the normal attrition from graduation. The
Wolves return depth on the mound replacing just one 2017 grad (Beau Nichols in '17). Leading the way
will be University of North Florida signee RHP Will Ohme (4-3, 2.45 ERA in 11 appearances), with sophomore RHP Cole Stallings (1-1, 2.52 ERA) potentially working as the No. 2 in the rotation.
Offensively, speedy OF Zach Benson  (21 runs and 10
stolen bases) and IF Auston Spires
(.400, 12 runs and 12 RBI) will anchor the lineup, along with returners SS Jacob Phelps (Columbia University commit) and C Tyler McKenna.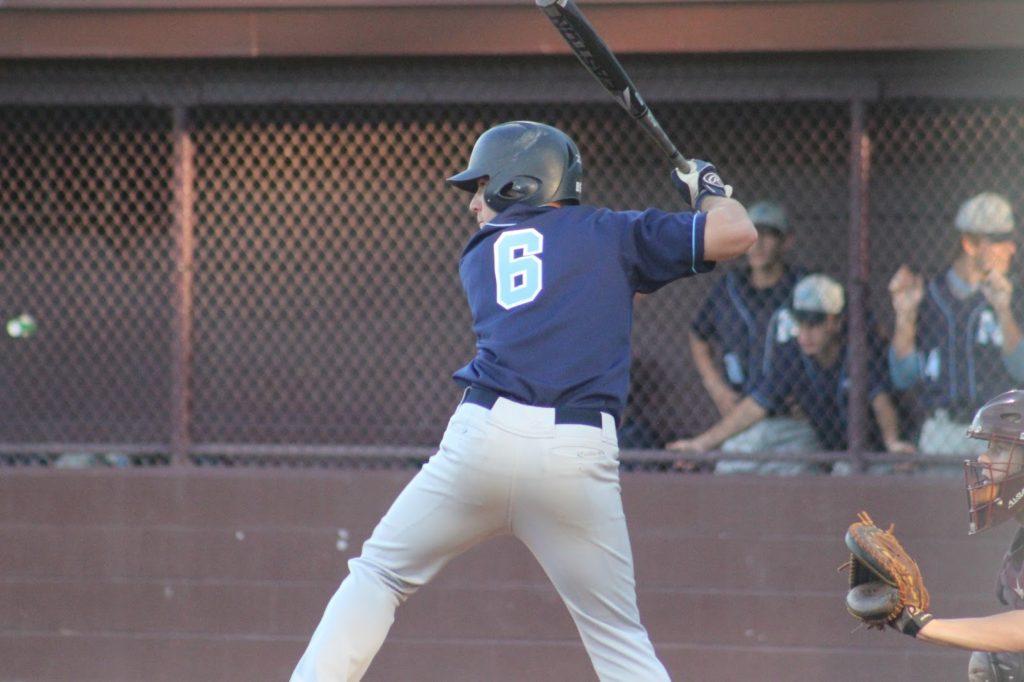 Newsome IF Auston Spires (813Preps file photo).
Others
Palm Harbor went 9-13 last season and return a solid No. 1 on the mound in junior RHP Hunter Mink … SRQ Riverview (10-14 in '17) has Stetson signee 3B/IF Mark Townsend keying the offense.
Take a look at the districts we've checked in on so far:
District Preview – Class 3A-District 4
District Preview – Class 4A-District 4
District Preview – Class 6A-District 8
District Preview – Class 7A-District 9
District Preview – Class 8A-District 4
District Preview – Class 8A-District 5