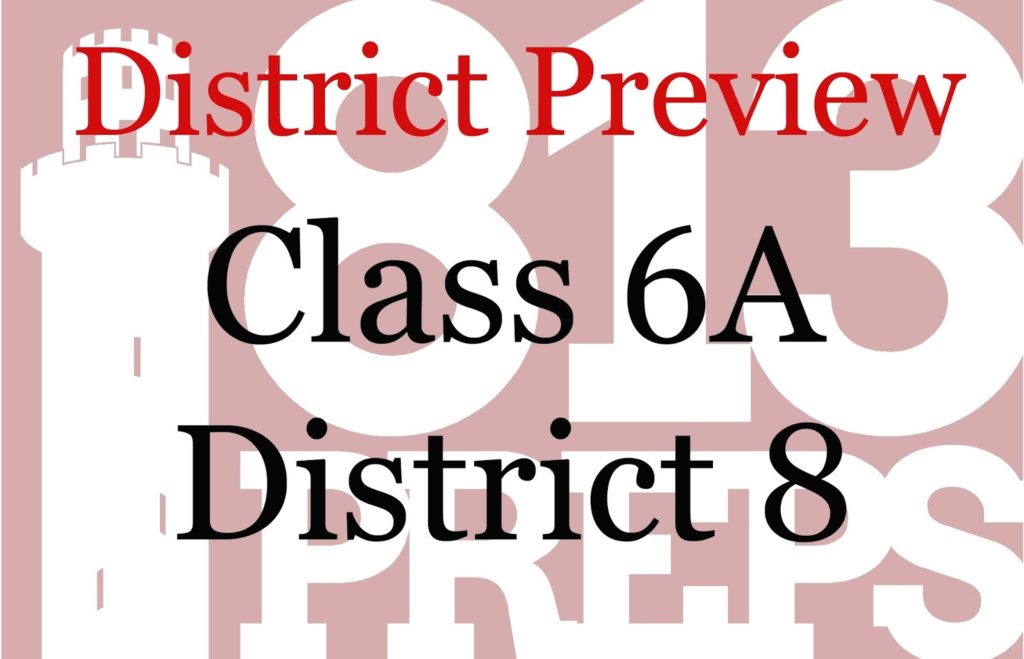 We continue our countdown with Class 6A-District 8.
Teams: Blake,
Jefferson, Jesuit, Middleton, Robinson, Spoto
Last season's district
champion: Jesuit (25-7)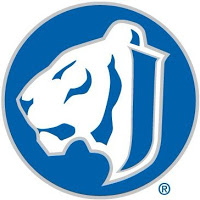 The perennial powerhouse Tigers returned to the state
semifinals for the sixth time in the last decade, finishing 2017 as the Class
6A runner-up. Jesuit went a perfect, 13-0 against district opponents last year,
and outside of district play the Tigers also won the 37th annual
Saladino Baseball Tournament championship.
2018's
Big

question:
Does any district opponent have a chance to stop Jesuit's run
of six consecutive district crowns?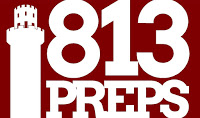 Answer:
A youthful Robinson team and sluggish seasons last year from
Spoto, Blake and Middleton don't pose too much of a potential threat to the
Tigers juggernaut. In fact, since 2011 the Tigers have not lost a regular
season game to district foe.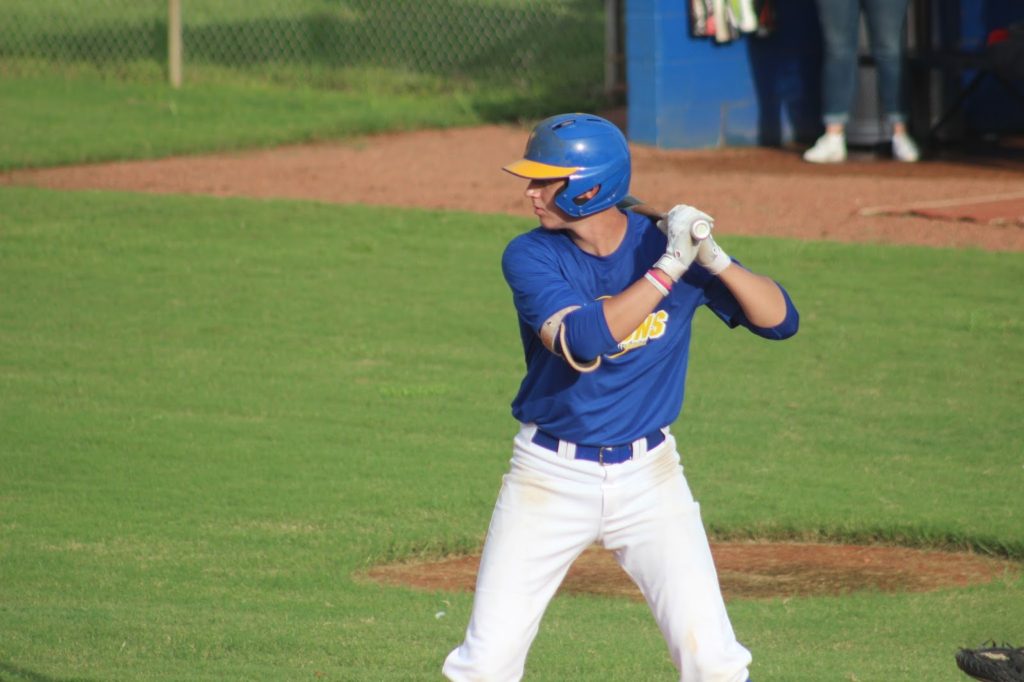 Jefferson senior Robby Martin (813Preps file photo).
However, Jefferson (which was not a district
opponent for two of the previous seven season with Jesuit) is the last team to
take a title away for Jesuit back in 2011. The Dragons return an experienced
team in 2018 and have high expectations for the post-season this year after a
runner-up finish and region quarterfinal win last season. Things will need to
go well in all aspects against a stocked Jesuit squad, but the Dragons have some
incredible athletes led by senior and FSU signee OF/P Robby Martin (.418, with a county-leading 44 RBI and nine home runs
last season), and junior and University of Tampa commit RHP Mike Dominguez, who returns after a 5-2, 2.33 ERA season, with 64 strikeouts in 50
innings.
Outlook: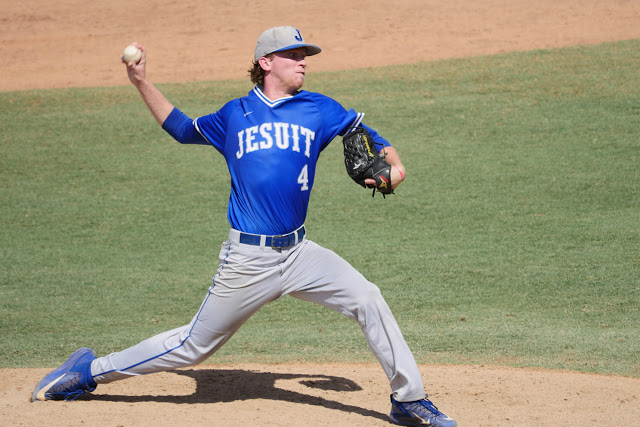 Jesuit senior Jack Anderson (photo courtesy of Jesuit High).
Jesuit has been "King of the 6A-8 Mountain" and the Tigers
have no plans of being toppled any time soon. Senior ace RHP Jack Anderson (Florida State signee)
was an All-813Preps First Team selection last season after going 7-4, with a
0.79 ERA and 78 strikeouts, including a complete-game, five-hit shutout in the
state semifinals. Bolstering the pitching staff will be senior Everett Lee, who faced injuries his
first two seasons and was behind a big crop of seniors and Anderson last year.
However, in his 5.1 innings of work in '17 he posted 10 K's and could have a
breakout year for the Tigers.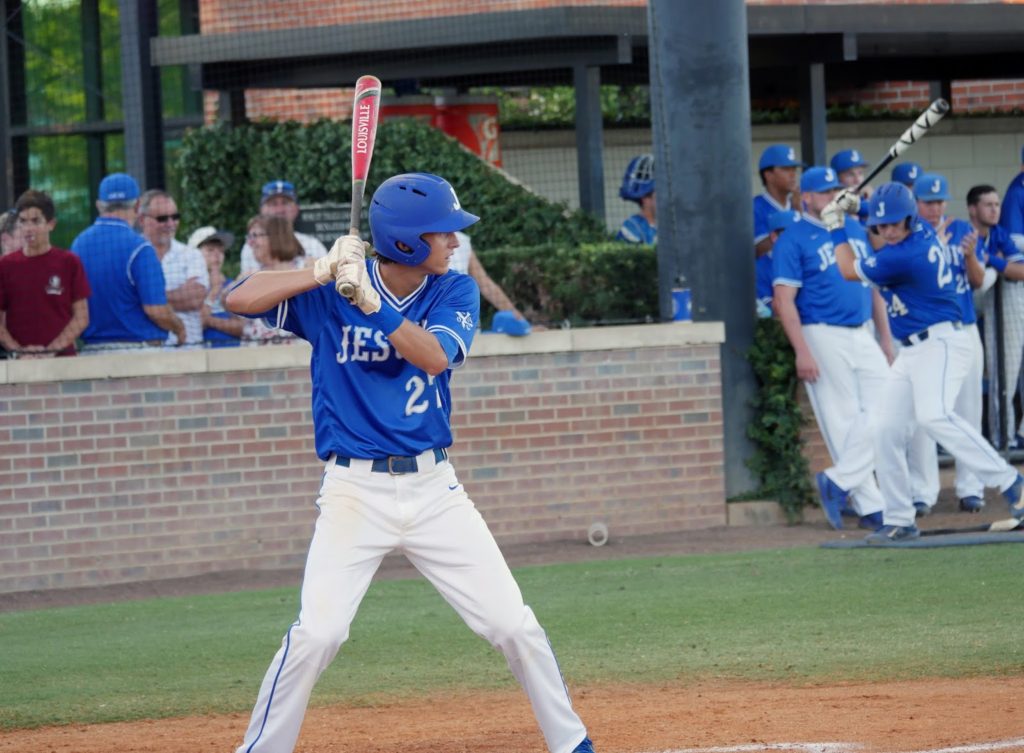 Jesuit SS McGuire Weaver (photo courtesy Jesuit High).
Offensively, Joel
Brewer and McGuire Weaver are a
nightmare for opposing pitchers. As a junior last year Weaver (FSU signee) led
all Jesuit hitters with a .400 average, while scoring 26 runs, driving in 21
and stealing 14 bases. Brewer (South Carolina signee) chipped in a team leading
31 runs scored, 10 doubles and 16 stolen bases. Along with returners OF Charles Ethan Clark and C Carter Anderson, the Tigers again have
lofty expectations.
We touched on Jefferson above, but lets add a little more.
Speaking of adding more, the Dragons add two key transfer additions who will
look to help in a big way in 2018. Catcher Charlie
Welch is a 6-foot-1, 200-pound right-hander committed to Pepperdine and Mark Degusipe (Florida Atlantic) will
have a big impact on the mound after posting a 1.15 ERA across 18 1/3 innings
at Alonso last season.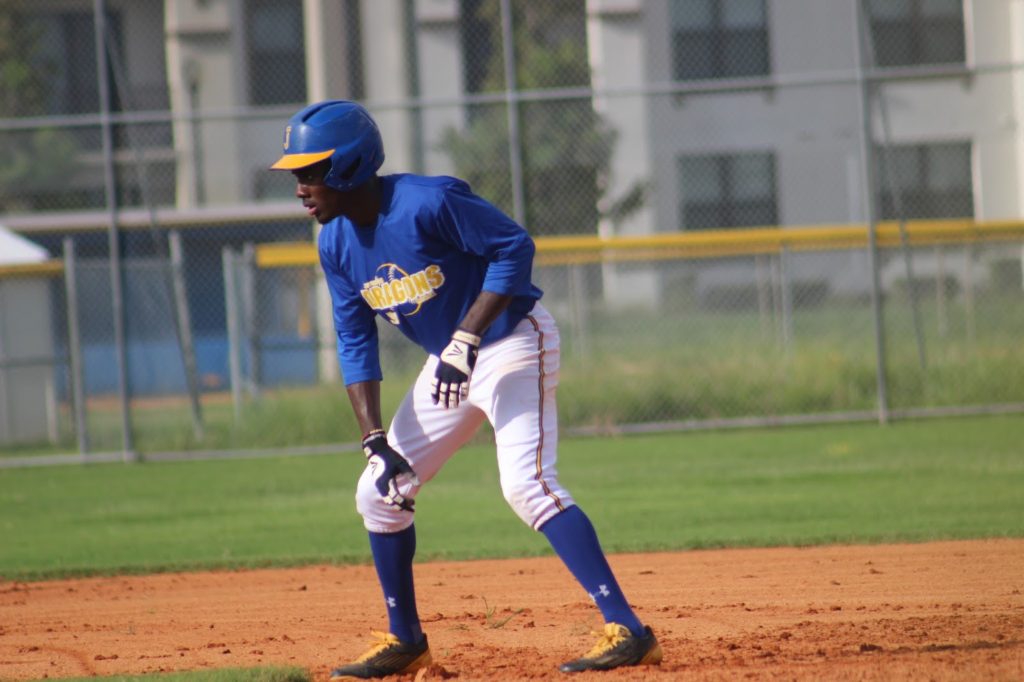 Jefferson senior AJ Mathis (813Preps file photo)
They join an already talented offense keyed by Martin,
OF AJ Mathis (FSU commit, .390, 31
runs scored in '17), and IF Ty Evans
(Saint Leo commit, .270, 21 runs). On the mound, Dominguez leads the way, along
with Degusipe, Martin and Jack Rodriguez
providing a lot of depth to the rotation and bullpen.
Robinson finds itself in a bit of rebuilding mode after
losing 11 seniors and six of its top seven hitters from last spring. Senior
3B/1B Austin Glasgow is the lone returning
offensive starter. Glasgow hit .341 with 10 runs scored in 2017. RHP Jake Granese who was 3-0, with a 0.93
ERA across 22 2/3 innings returns at the top of the rotation, but the Knights
also have some experience in junior RHP Koby
Fogg, and hope to get quality innings from Mike Swanson, Isaiah Tosado and
Paul Jennewein. The Knights finished the season with a 11-13 record, and after
splitting the regular-season series with Jefferson, Robinson fell to the
Dragons 2-1 in last year's district tournament.
Others: Spoto – The Spartans finished last season 5-18, and
return a number of seniors including P/IF Nicolas
Ariezaga and OF Adrian Rodriguez
… Blake (2-21 in '17) and Middleton (0-23) hope to improve, but have a tough
road to compete with the teams at the top for a region berth.