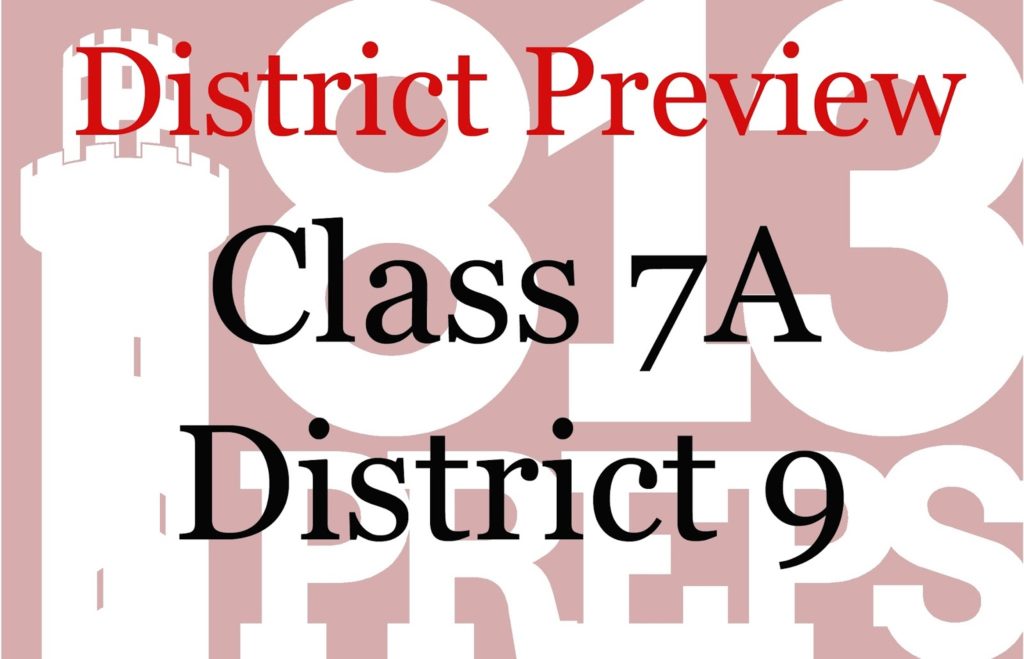 We continue our
countdown with Class 7A-District 9.
Teams: Armwood,
Braden River, Brandon, Lennard, Tampa Bay Tech
Last season's district
champion:
The Pirates
defeated Brandon in the district final 4-2, after splitting with the Eagles in
the district championship and going 7-1 against district opponents in the
regular season.
2018's

BIG


question: Is this the year for a perennial 7A-9 "also-ran" to make a region
push?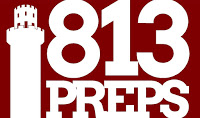 Answer:
After Brandon
and Braden River won district crowns in the first two seasons, can Armwood,
Lennard or Tampa Bay Tech make a push for the title and state series play?
Absolutely. With just one region appearance (Armwood was a district runner-up
in 2016) in the previous seven years between the trio playoff hopes have been
tempered for these teams in the past. But with Brandon and Braden River having
some significant attrition from last year and the steady rise of Lennard, along
with the growth of recently young programs like Armwood and TBT, 2018 could be
in position to make this one of the few districts in the Tampa Bay areas who
have had three different champions since the last FHSAA realignment.
With as many as six sophomores potentially in the Hawks
starting lineup, a youth movement is on the slate for Armwood this season. But
youth isn't the same as inexperience and a number of those young players
including sophomores OF/3B Tyler
Castelli, IF Trevor Finan and
OF/P Christian Tate saw a lot of
time on the field in 2017 when the Hawks finished 7-17. Senior IF/P Yadiel Cordova and junior OF Chris Tavarez return as upperclassmen
leaders for Armwood.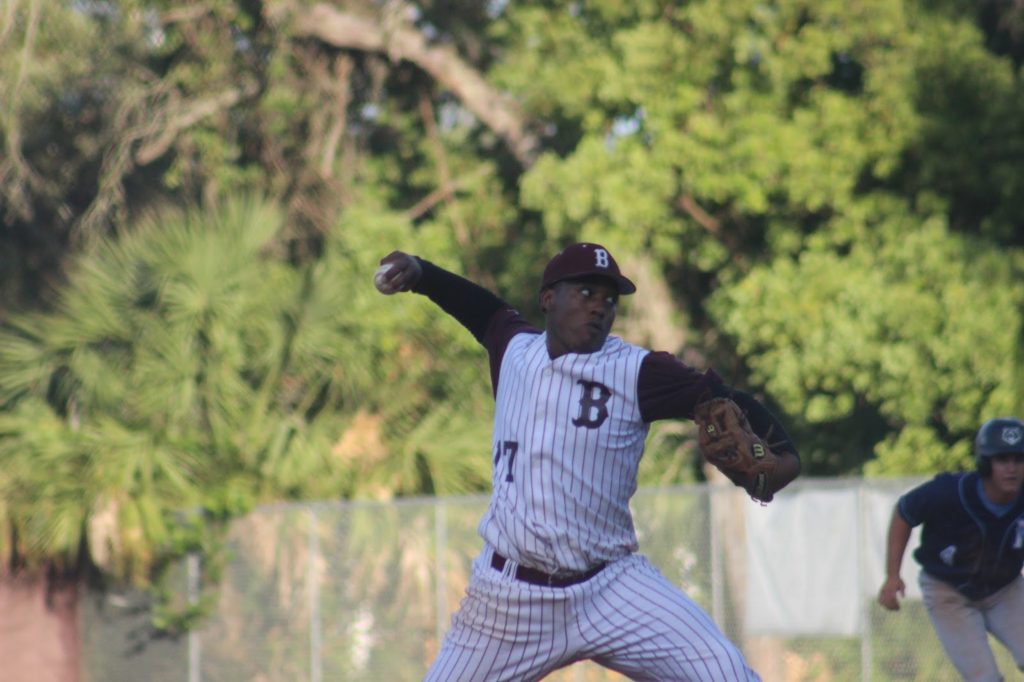 Brandon senior RHP BJ Carter (813Preps file photo).
Senior RHP BJ Carter (HCC signee) led the way on
the mound for the Eagles posting a 5-3 record, with a 0.93 ERA and 74
strikeouts in 50 innings. Carter's highlight of the junior season came in the
district semifinals with an eight-strikeout, no-hitter against Lennard last
May. Carter will factor in significantly for the Eagles this season.
However,
versatility is also going to be crucial for Brandon's success as a group of
seniors are going to be called on for active roles in the field and on the
mound. Centerfielder Jermaine White
(.333, 22 runs, 18 RBI), 1B/OF Kamren
Gittens and 2B Cody Wagner will
all be slotted in for starts on the mound throughout the year.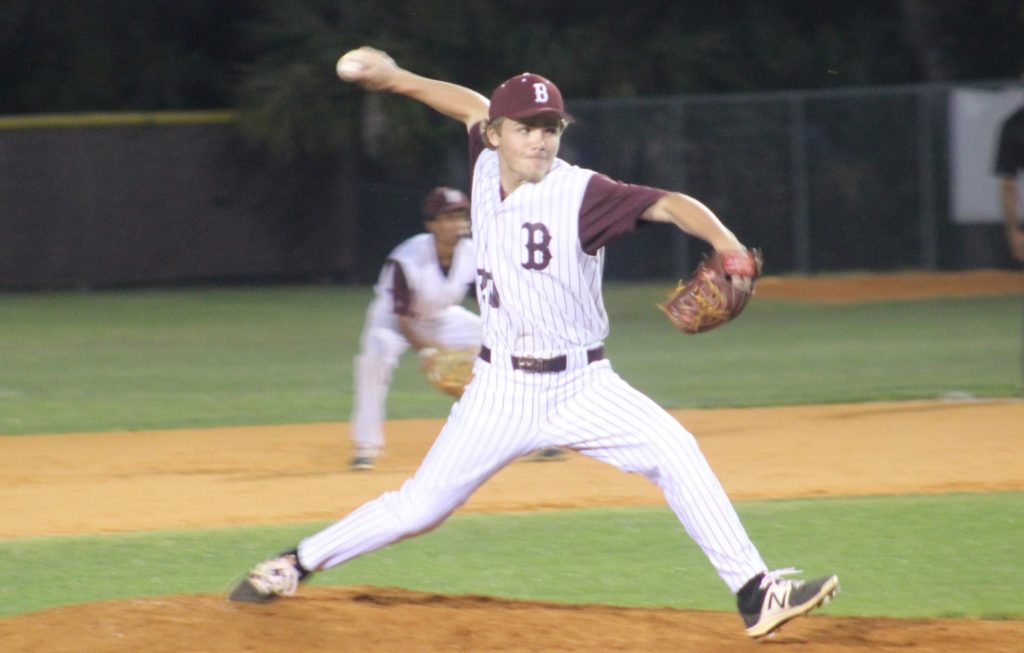 Brandon 2B and RHP Cody Wagner
(813Preps file photo)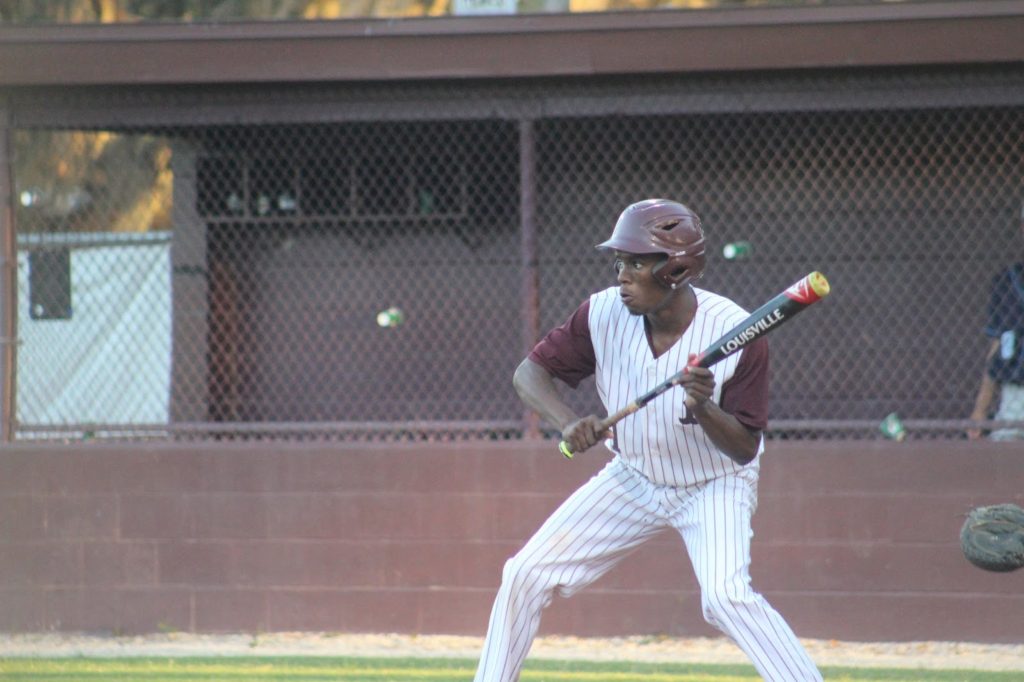 Brandon CF Jermaine White (813Preps file photo).
White, whose
speed makes him an impact player in the outfield as well as on the base path
where he stole 12 bases last year, is a St. Michaels College (Vermont) commit.
Another key
returner will be senior Gabriel Rosado,
who slides his excellent glove over from third to shortstop this season after
hitting .288 with 16 runs and 10 RBI last season.
Lennard posted
the program's first double-digit win season going 12-11 in 2017 and though it
had a number of key seniors graduate, look to improve on that success with a
strong group of returners. Lefty Victor
Schilling (4-1, 3.32 ERA), Yazael
Nunez (St. Leo commit; 1-1, four saves and 23 strikeouts in 22 innings last
season), and RHP/3B Edward Tarrant
each crossed the 20 innings mark on the mound for the Longhorns last year, and
RHP Brendan Herrick will also add depth on the mound. Nunez is a Swiss Army
Knife providing help on the mound, at shortstop and on offense where last
season he hit .343, with 10 runs scored and seven RBI.
First year Titans coach Brett Goodrich (previously the Armwood softball coach for the last
four seasons) said his team expects a big turnaround out of his team after a
5-19 season in 2017. Seniors 1B Jaylen
Crumity (.279, 11 RBI) and RHP/3B Malcolm
Boyd lead the way for the Titans, with a good crop of juniors in OF/P Joe Lewis (nine runs, eight RBI), 2B/P Josiah Lara, P/OF Noah Andrus factoring into the plans for growth this season.
The Pirates lost
its No. 1 and No. 2 starters to graduation from 2017, as well as a number of
key offensive players. But Braden River brings back some bigtime players including
seniors C James Boldin (Polk State
commit; hit .370 with 10 runs scored and 13 RBI in '17) and RHP Andre Fonseca (4-2, 1.62 ERA across 11
appearances).
Take a look at the districts we've checked in on so far:
District Preview – Class 3A-District 4
District Preview – Class 4A-District 4
District Preview – Class 6A-District 8
District Preview – Class 8A-District 4
District Preview – Class 8A-District 5
District Preview – Class 9A-District 8