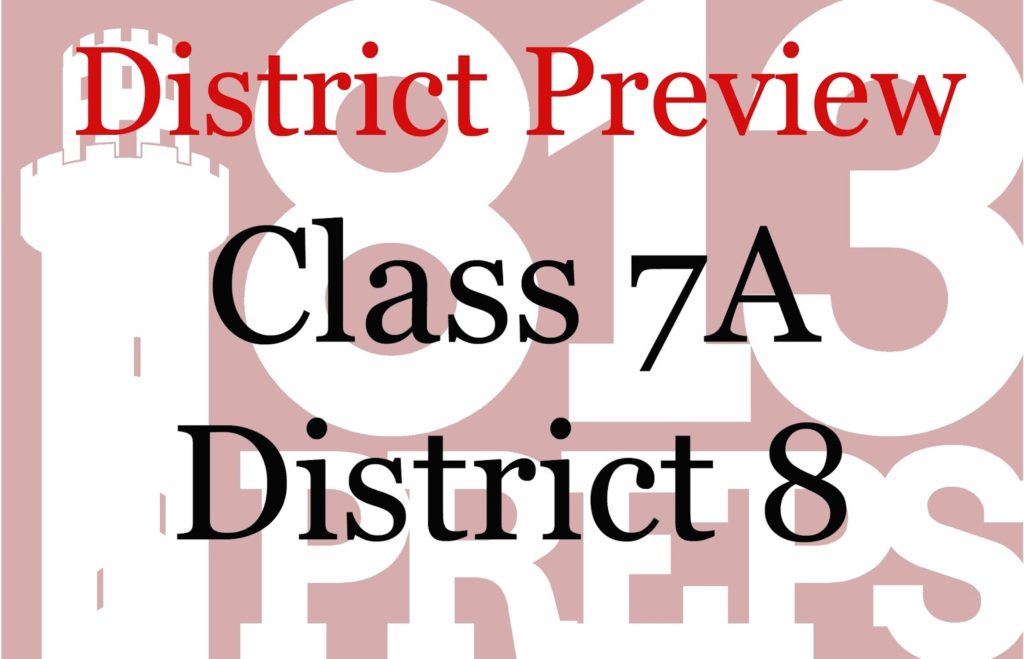 We continue our countdown with Class 7A-District 8.
Teams:
Chamberlain, Gaither, Hillsborough, King and Leto
Last season's district champion: Hillsborough (21-5)
The senior-heavy 2017 Terriers went on a 16-game winning
streak and claimed the district crown with a 7-2 win against King.
Unfortunately for Hillsborough, the Lions were on a mission in the two teams'
next meeting.
*Last season's region champion: King (18-12)
2018's
BIG
question:
Will 7A-8 again have a representative
in Fort Myers come final four time?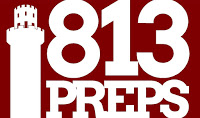 Answer:
On top of being one of the most competitive districts in the
813 since the last FHSAA restructuring before the 2016 seasons, 7A-8 has also
had a big impact at the state level. Gaither claimed the 2016 Class 7A state
title, followed last season with King making it to the state final andfinishing as the runner-up. Hillsborough recorded a 25-win season last year,
while Leto had double-digit wins last season as well. This season there are a
lot of young players in key roles in the district, but don't be surprised if
either of the two teams that battle into region play make a deep run again in
2018.
Outlook:
As happens from time to time in the four-year, high school
cycle, when young freshman and sophomores have an immediate impact its great. But
in a few years' time it can mean rebuilding mode can be bigger than what's
usually expected. The Terriers were lucky for a long time with the impact of
its Class of 2017 from freshman year on, but now Hillsborough big shoes to fill
with the loss of
Jarrod Cande
,
Tim Elko
,
Patrick Puentes
, and
Nick
and
Ryan Romano
, along with six other
seniors.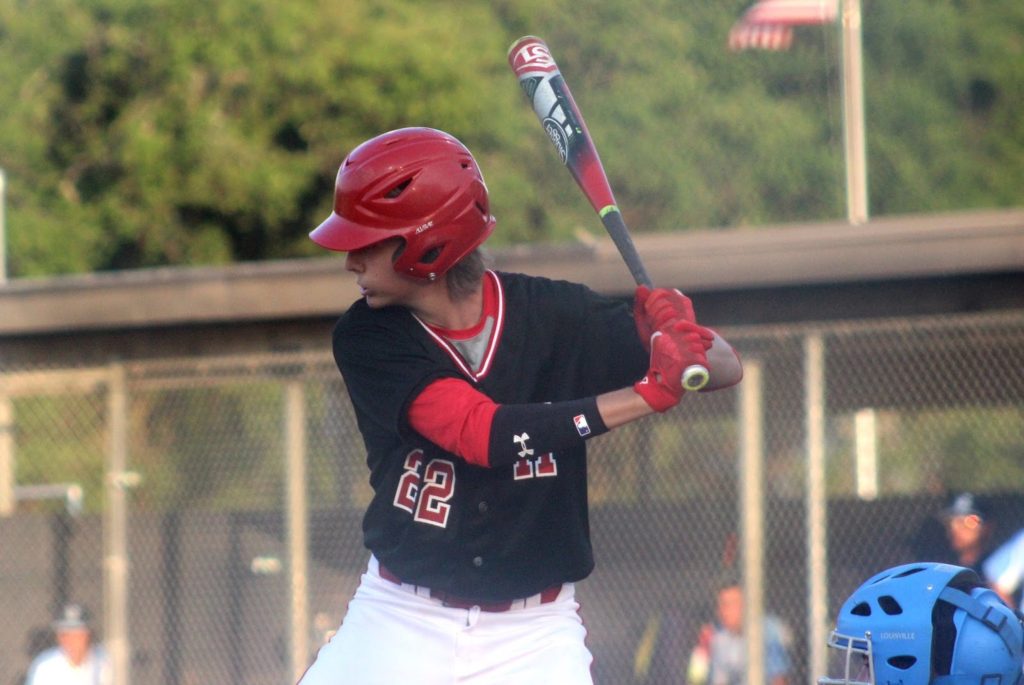 Hillsborough C Aaron Jensen (813Preps file photo).
The Terriers have 14 new faces on the roster (including eight
freshman), but the news isn't at all grim with a quality group of returners to
lead the way. Dual-sport standout junior OF Terence Doston (who has five D-I college, football offers) hit
.371, with 17 runs, 18 stolen bases and 19 RBI last season, and will provide a
spark at the plate and speed in the outfield. Seniors C Aaron Jensen (15 RBI and 10 runs last year) and OF Michael Berrien will also be key to
Hillsborough's success. With its top three innings leaders from '17 graduated,
the Terriers pitching staff will need to make the biggest leap as P/ OF Nathan Gustafson (2-0, 2.10 ERA) and P/1B
Trevor Jones lead the returning
pitchers. An interesting new figure to watch will be transfer OF/LHP Elyjah West, who hit .426, with 11 runs
and 12 RBI and threw 27 innings as a junior last season at Blake.
The 2017 Class 7A state runner-up King Lions return a big
chunk of that successful squad, but are missing the innings-churning impact of
last season's senior ace Brian Lee. But the continued development of King's
returners has the Lions in good shape heading to this season.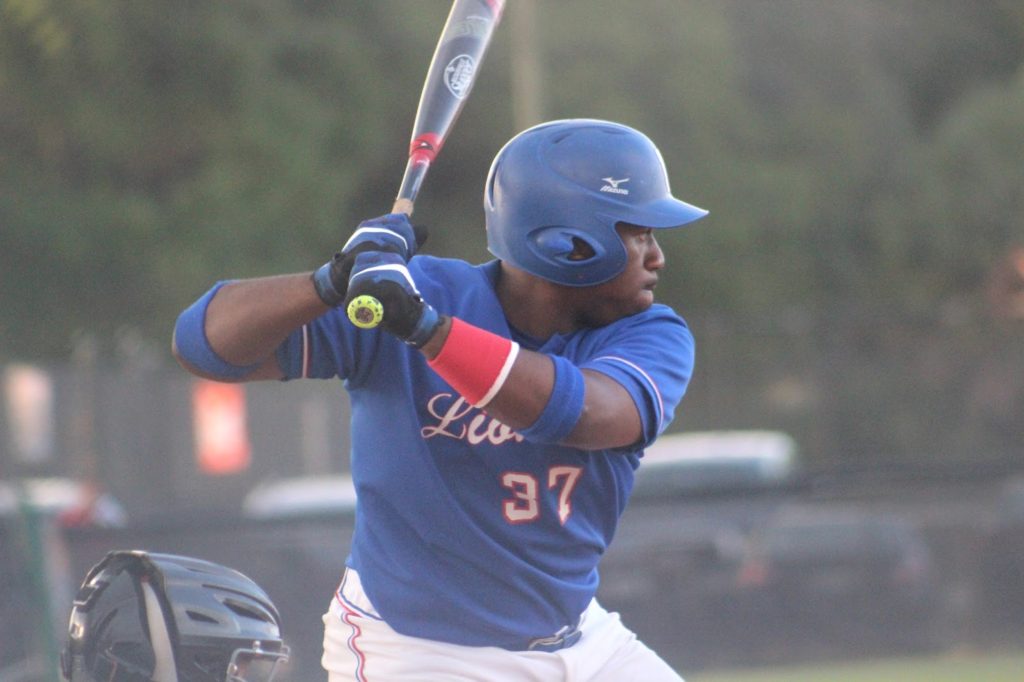 King senior 2B/3B Jamarcus Lyons (813Preps file photo).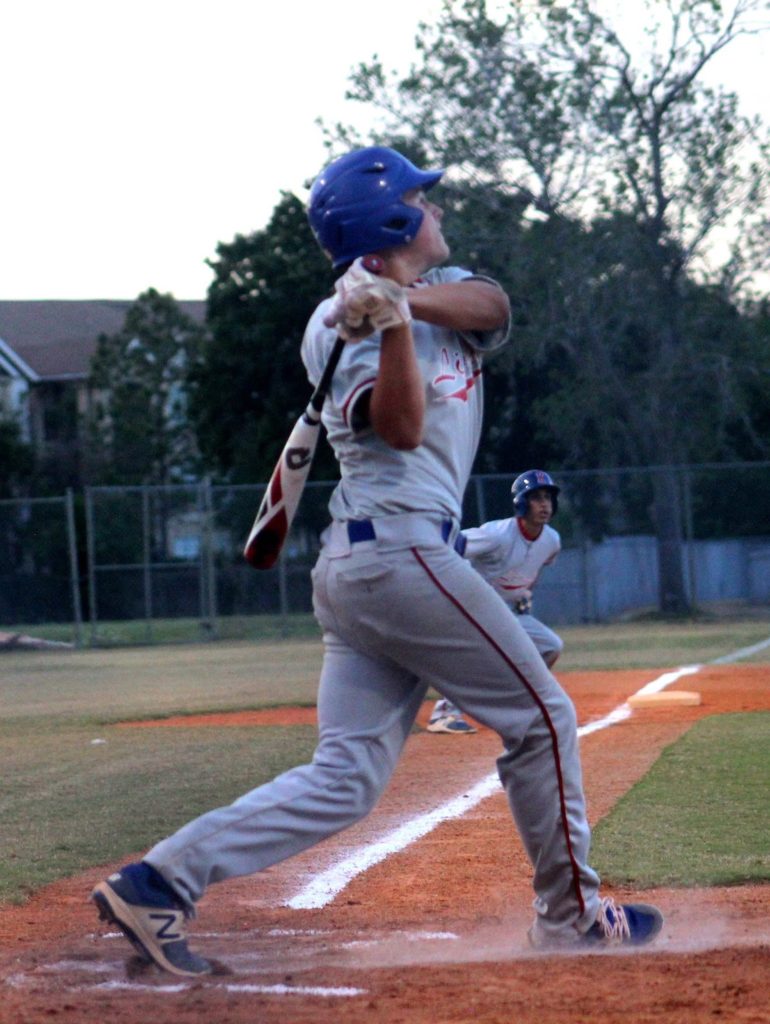 King SS Addison Barger
(813Preps file photo).
Perhaps the
biggest growth in skills according to longtime King coach Jim Macaluso has been from SS Addison
Barger (University of Florida commit). The senior has improved at the plate
over the past year, and brings a terrific glove with great instincts to the
middle of the infield, his double-play partner 2B/3B Jamarcus Lyons (UCF commit; .321, 14 runs, 15 RBI and two homers)
will anchor a solid lineup for Coach Mac.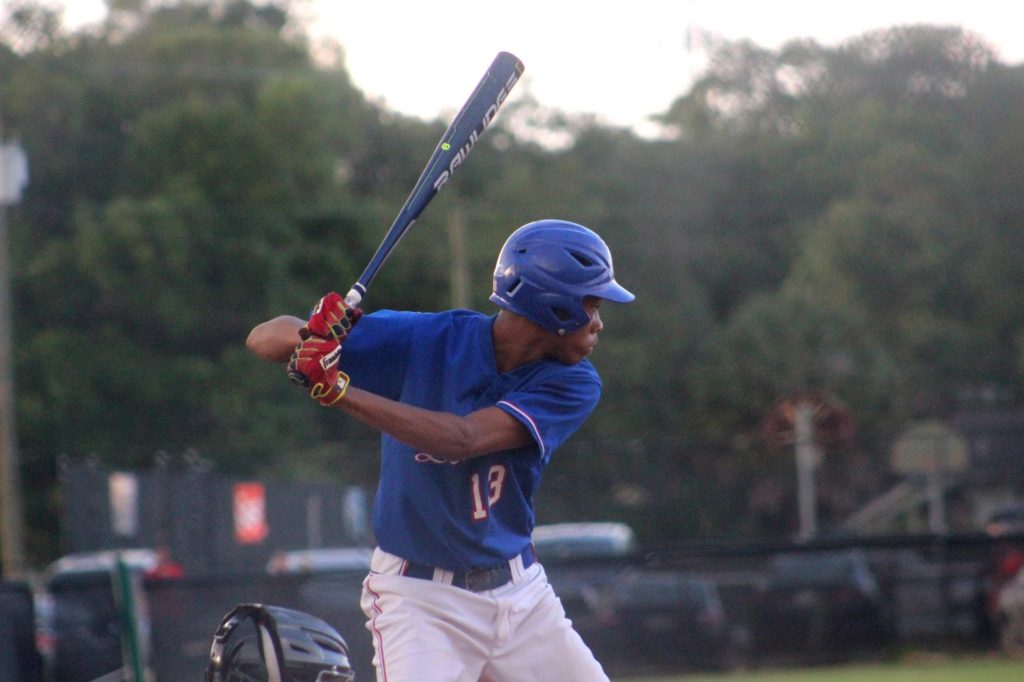 King OF/RHP Justice Thompson (813Preps file photo).
Seniors OF/UT Danny Terp (Emory signee; 13 runs, seven RBI) and OF/RHP Justice Thompson (13 runs, 13 RBI) will
also need to have solid production at the plate for the Lions to succeed.
Thompson will also have an impact on the mound, likely to slot in as the No. 2
behind staff leader RHP Jeremy Goins
(College of Central Florida commit; 3-4, 3.22 ERA in 14 appearances last
season).
Gaither had a little bit of a dip last season after
capturing the 2016 Class 7A state championship, finishing 2017 with a 12-11
record. However, the Cowboys stayed really competitive within District 8
posting a 6-2 regular season record before falling to King in the district semifinal.
Gaither lost some solid pieces to graduation, including leading hitter
Jose Cadenas
(now at HCC), but have a
great producer to lead the lineup in USF commit senior C
Danny Gutcher (.361,16 runs, 19 RBI and seven stolen bases earning All-813Preps First Team honorslast season
). On the mound, 6-foot-5 senior RHP
Anthony Alvarez
returns to lead the pitching staff after posting a
3-3 record with a 2.85 ERA last year, along with senior RHP
Tyler Tipton
(2-1, 2.01 ERA), and Gaither
coach
Nelson North
said the Cowboys
expect an immediate impact from freshman RHP/2B
Austin Grause
, who will see plenty of time on the mound in his
first varsity season. Other key returners for the Cowboys include senior
captain SS
Orlando Arevalo
(.269, 11
stolen bases, 14 runs), juniors LF
Derek
Crum
(.294, 10 runs, 10 RBI) and CF
Jordan
Williams
.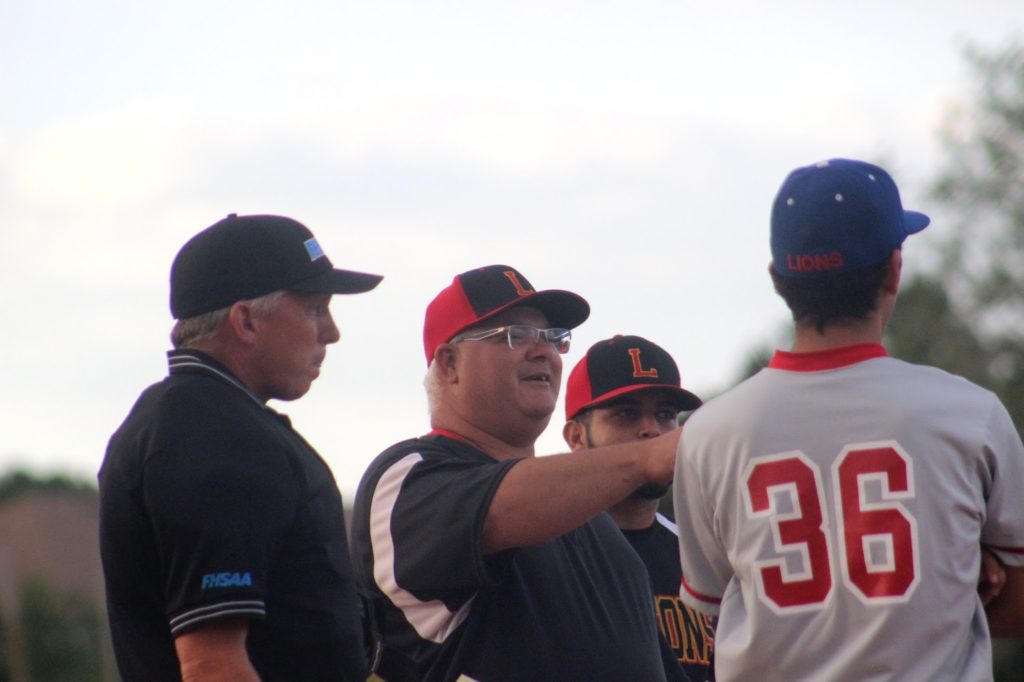 Leto coach JJ Pizzio (813Preps file photo).
Leto will be led by senior shortstop Fernando Muniz (HCC commit; .365, 13 runs and 25 stolen bases),
junior 3B Javy Hernandez (.300, 12
RBI) and senior Jorge Carrero (12
runs, eight RBI) in the lineup, while junior RHP Christian Suarez (2-4, 2.12 ERA in 40 innings) and senior P Jakob Riley (3-2, 2.70) are the key
returning pitching for the Falcons. Leto went 14-13 last year, had a really
strong showing during the scrimmage fall/winter season and is just three
seasons removed from a district title (then 6A-District 9).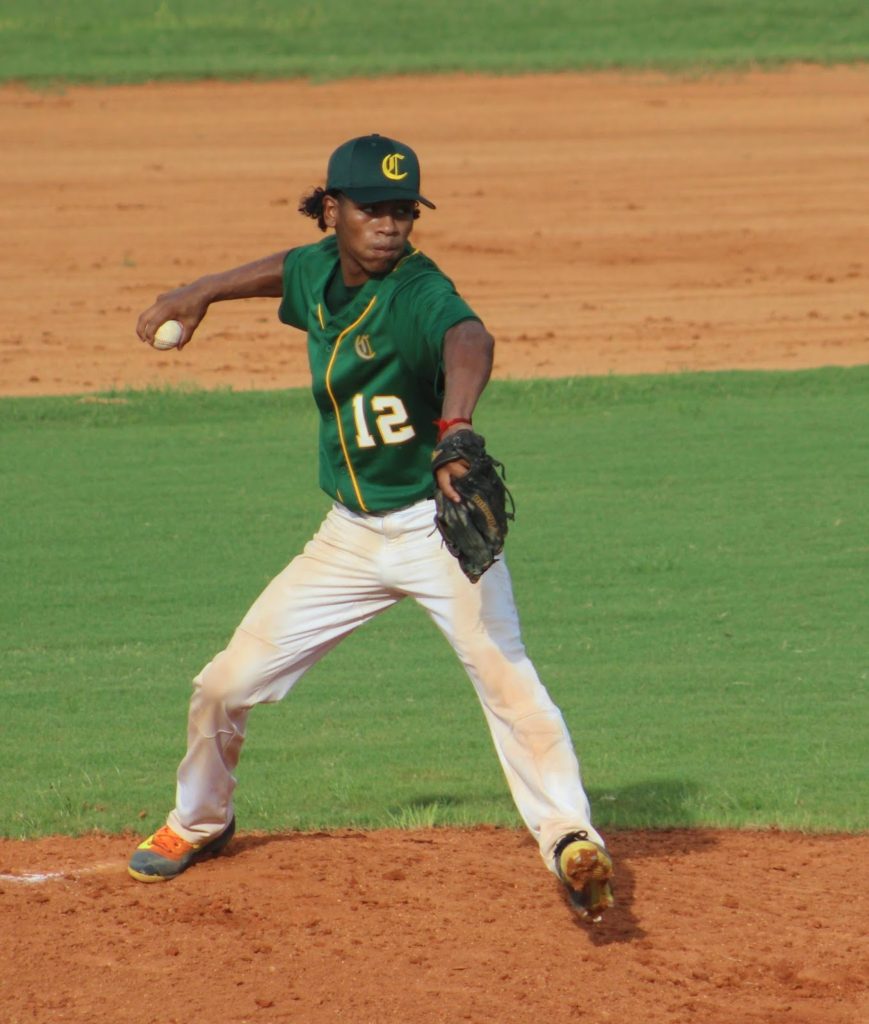 Chamberlain senior Greg Santana (813Preps file photo).
The leaps Chamberlain made last season, didn't show
necessarily show up in the win-loss columns as the Chiefs posted just a pair of
wins in 2017. But third-year head coach Jason Smith has his team headed in the
right direction. Chamberlain's coaches and players stepped up in a big way
collecting goods for those affected by Hurricane Maria in Puerto Rico, even
being recognized by the Tampa Bay Rays to help in the MLB organization's
collection drive. On the field, the Chiefs will need to find a little more
consistency – especially on the mound and defensively – to compete in this
tough district. Helping that will be a group of upperclassmen in seniors C/RHP Greg Santana, RHP/1B Sherwin Johnson, and junior OF Juan Jaime-Rodriguez, as well as sophomore
returner 3B/P David Cornelio.
According to Smith, sophomore 2B/SS Brennan
Hyde excelled both on and off the field and as an underclassman, has taken
on the role of one of the team captains since the fall.