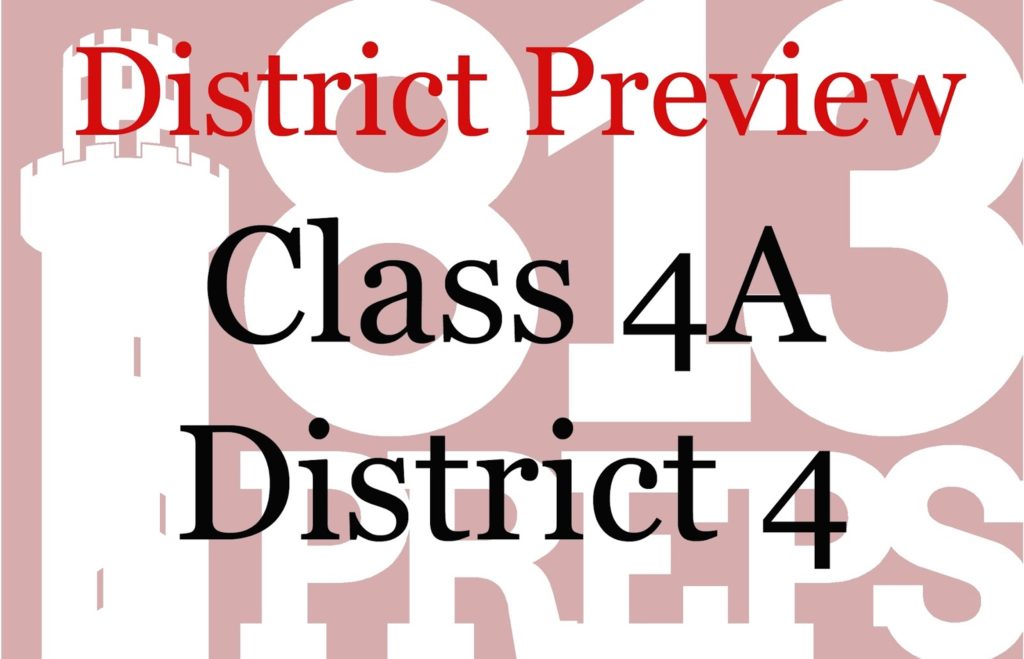 We continue our countdown with Class 4A-District 4.
Teams: Berkeley Prep, Brooks DeBartolo, Tampa Catholic,
Tampa Prep, Calvary Christian, Clearwater Central Catholic.
Last season's district champion: Calvary Christian (30-0)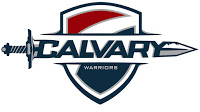 An undefeated
2017 season that ended with a Class 4A state championship is a pretty good legacy to set. Calvary Christian had great years turned in by then-seniors Graham Hoffman, Marco Benedettini and Jonathan Fisher in that run, but an outstanding group returns aiming at another championship run. The Warriors will make that run carrying with them heavy hearts after the passing of assistant coach and two-time MLB Cy Young Awardwinner Roy Halladay, who died in a plane crash last November.
Outlook:
A strong senior class lead by C Matheu Nelson (FSU signee; .384, 38 RBI, five homers), CF Eric Kennedy (Texas signee; .556, 44 runs, 39 RBI) and IF Justin Bench (Ole Miss signee; .355, 28 runs, 21 RBI) bring back a potent offense. While juniors LHP Nolan Hudi (TCU commit; 11-0, 0.54 ERA and 86 strikeouts) and RHP Braden Halladay (Penn State commit; 4-0, 2.10 ERA) will lead the way on the mound.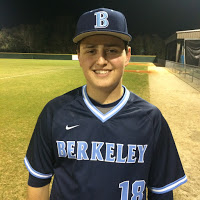 Berkeley Prep LHP Julian Bosnic
(813Preps file photo).
The Buccaneers finished last season 15-11, but exited in the
district semifinals last season and bid farewell to five senior captains.
This year' s Berkeley squad has a lot of experienced depth returning good hitting and
excellent starting pitching keyed by senior and All-813Preps First Team honoree LHP Julian Bosnic (Wake Forest signee; hit .351, 18 RBI, three homeruns, while going 7-3, 0.93 ERA). Bosnic is a strikeout machine recording 93 of them in just 52 2/3 innings in 2017, and 256 K's in his career at Berkeley Prep.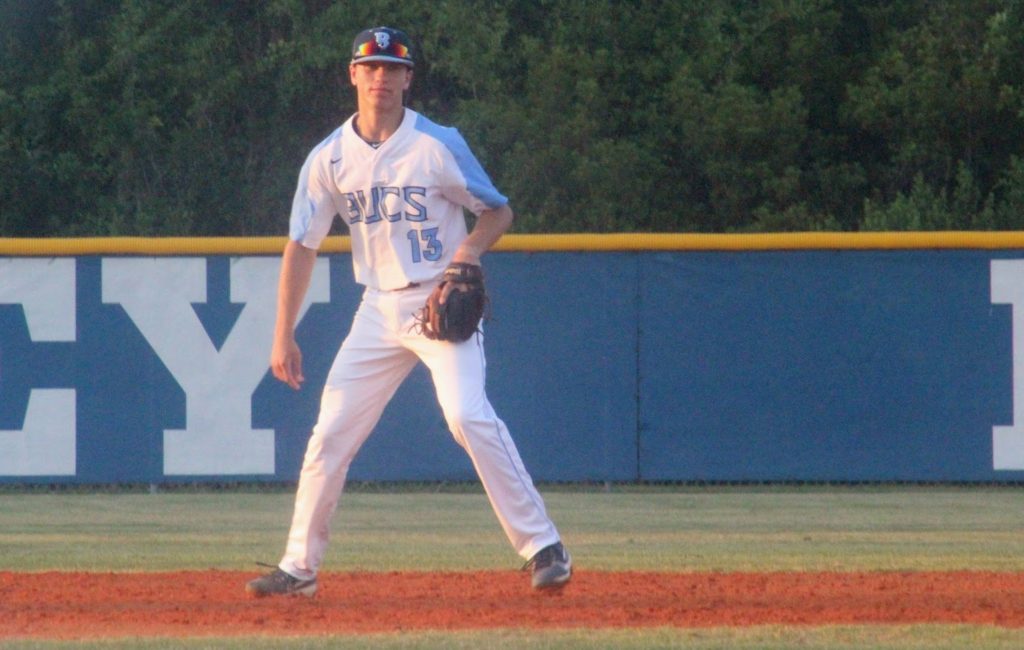 Berkeley Prep SS Khalib Bayona (813Preps file photo).
Joining Bosnic in leadership roles will be SS/P Khalib Bayona (University of Tampa commit; .333, 15 RBI), C/OF Jakob Hines (11 RBI), 3B/P Carson Weekley (.282, 16 runs, 10
stolen bases), and RHP Sam Bennett (3-2
record in 24 innings pitched) will work off the mound and also keeps the
clubhouse and dugout loose according to head coach Richie Warren.
A perennial power that has had at least 15 wins a season for the previous decade, had a down year last season going 9-16. The Crusaders lost some big pieces including pitcher Conor Grady (now at FSU), and infielders Calvin Rucker (now playing at Prairie View A&M) and Mitchell Carter.
However, Tampa Catholic has some good senior leadership returning in P/UT
Julian Pichardo
(13 RBI, five doubles, two homers in '17), SS
Jonathan Rodrigues
(.362, 16 runs scored), and OF
Ahmad Everett
. Pichardo will transition to the mound for the Crusaders this season and hit in the cleanup spot, after  serving as a DH and utility infielder last season.
Sophomore RHP Ty Garcia will join TC's starting rotation, while junior C Sebastian Figga returns as the Crusaders backstop, and sophomore Tony Watson will man second base and add speed on the base paths this season.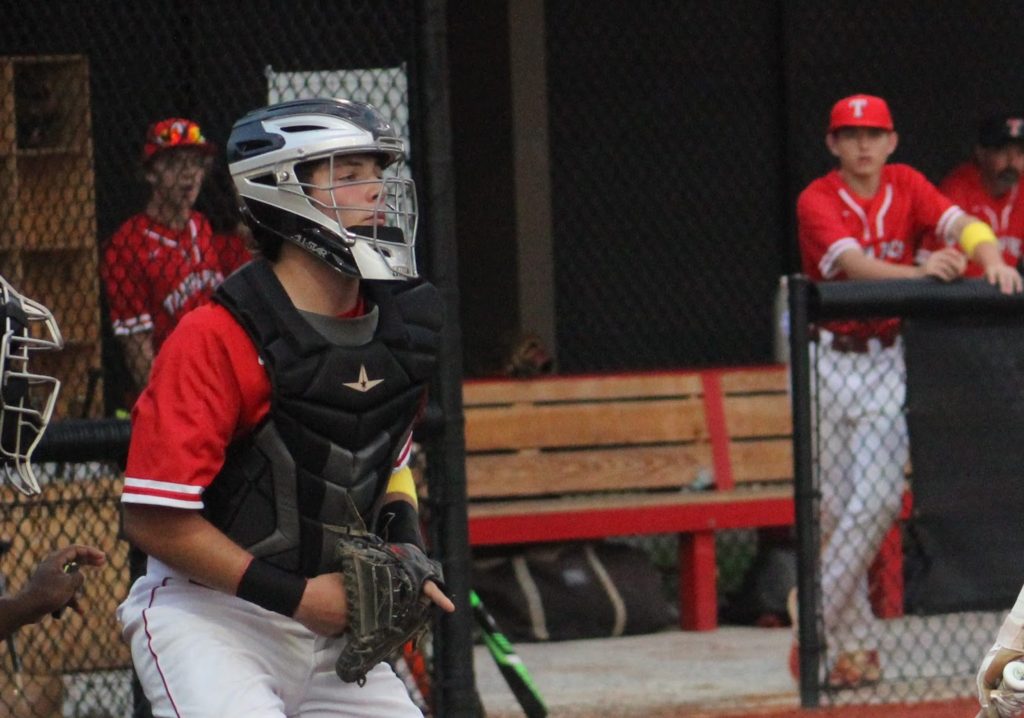 Tampa Prep C Charlie Vari (813Preps file photo).
Another team looking to shake off a rough 2017 will be the
Terrapins of Tampa Prep after last season's 6-19 run. The Terrapins return
solid upperclassmen hitting in junior C Charlie
Vari (.303, nine RBI) and senior IF Ryan
Savitt (.260, nine RBI).
While junior RHP/IF Gilbert Marquis and senior LHP/OF Landon Schabes, will provide key innings on the mound and as position players.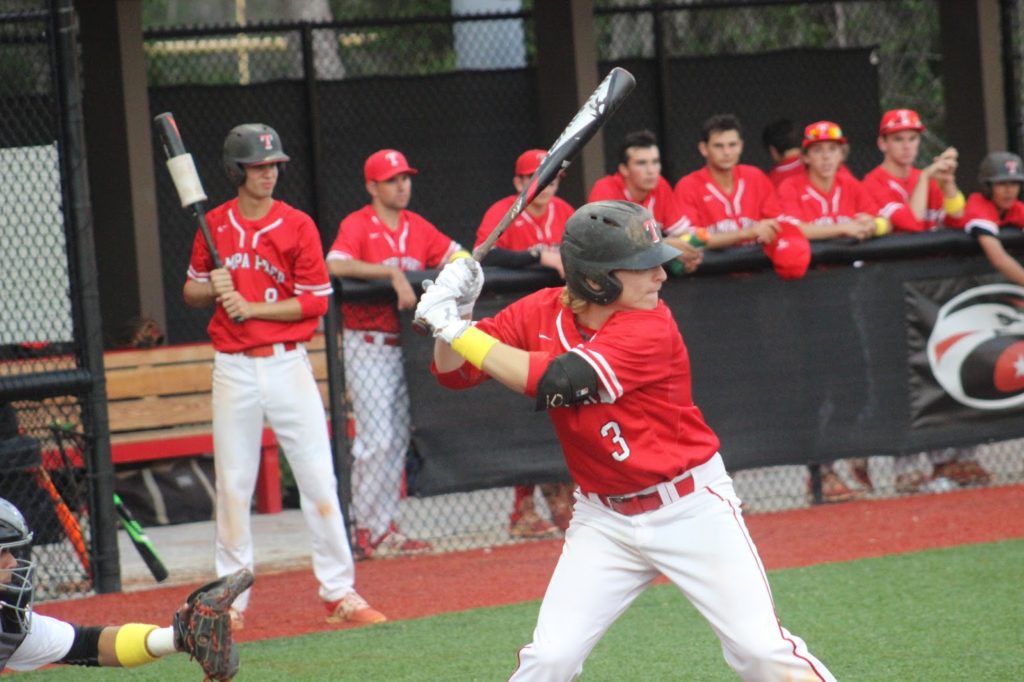 Tampa Prep P/2B Gilbert Marquis (813Preps file photo).
The Phoenix lost a good chunk of its offensive production to graduation or transfer from its 7-16 season, but has some returning depth on the mound in junior Zach Neal, Eric Weesner and sophomore Ryan Bradarich. Brooks DeBartolo has a new head coach in Ryan Prior, who becomes the Phoenix fifth coach in 10 seasons.
Clearwater Central Catholic (15-9)
Last season's district runner-up CCC dropped a region semifinal game to Orlando's The First Academy to end the season and lost some key seniors including staff ace and .407 hitter, Michael Paul (now at Santa Fe State College). The Marauders return senior C Luca Tresh (NC State commit; .329, six doubles and two home runs), senior RHP Garrett Schmid (1-0, 1.65 in 17 innings) and junior LHP Nick Dimiceli.
Take a look at the districts we've checked in on so far:
District Preview – Class 3A-District 4
District Preview – Class 6A-District 8
District Preview – Class 7A-Disrict 8
District Preview – Class 7A-District 9
District Preview – Class 8A-District 4
District Preview – Class 8A-District 5
District Preview – Class 9A-District 8