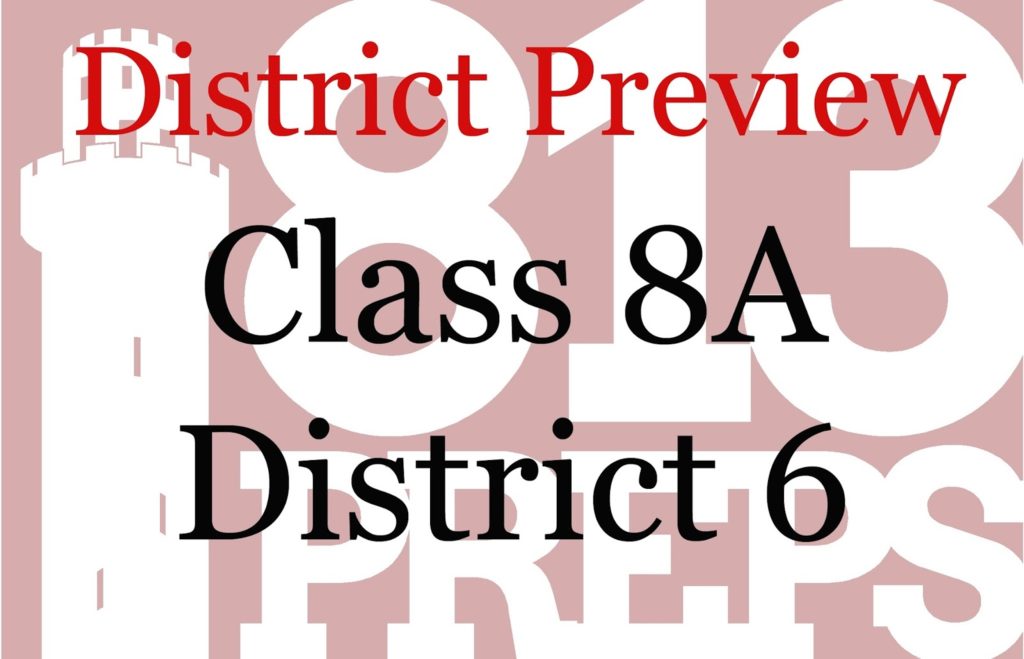 We wrap up our 813 District Preview countdown with Class 8A-District 6.
Teams: Bloomingdale, Durant, East Bay, Plant City, Riverview
Last season's district champion: Riverview (21-6)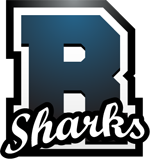 Outlook:
Coach Bill Leiby has a very young team this season with just
one senior on the roster, but has some experienced leadership in OF/1B Dillon Besnier (USF commit; .326),
IF/RHP Reagan Jorgensen (2-1, 0.50
ERA over 14 innings in '17) and RHP/OF Ty
Correa.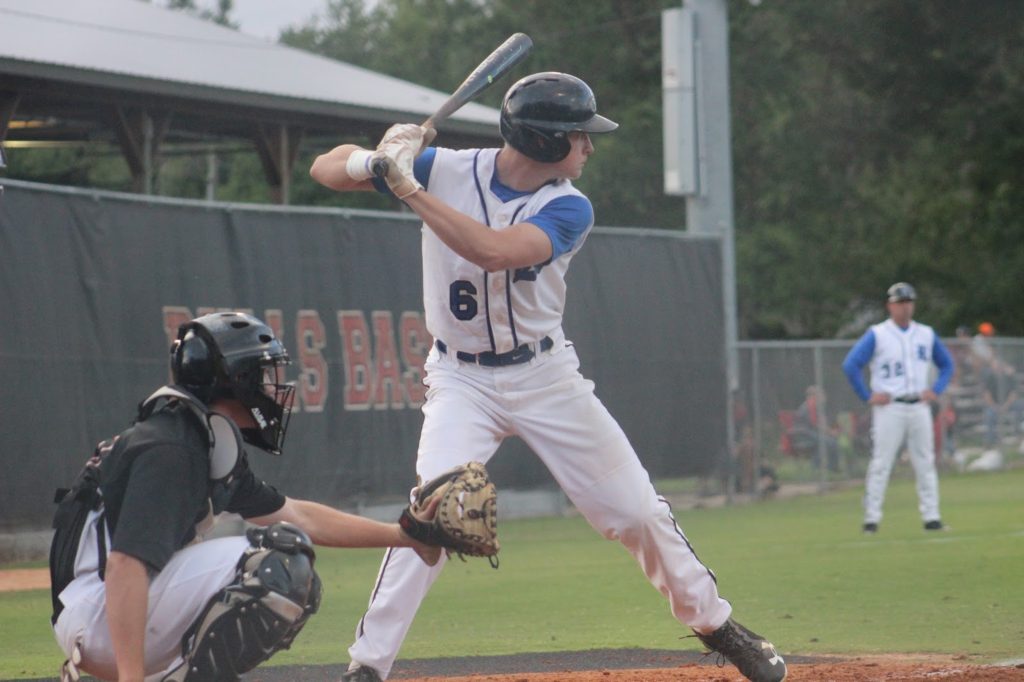 Riverview OF/!B Dillon Besnier (813Preps file photo).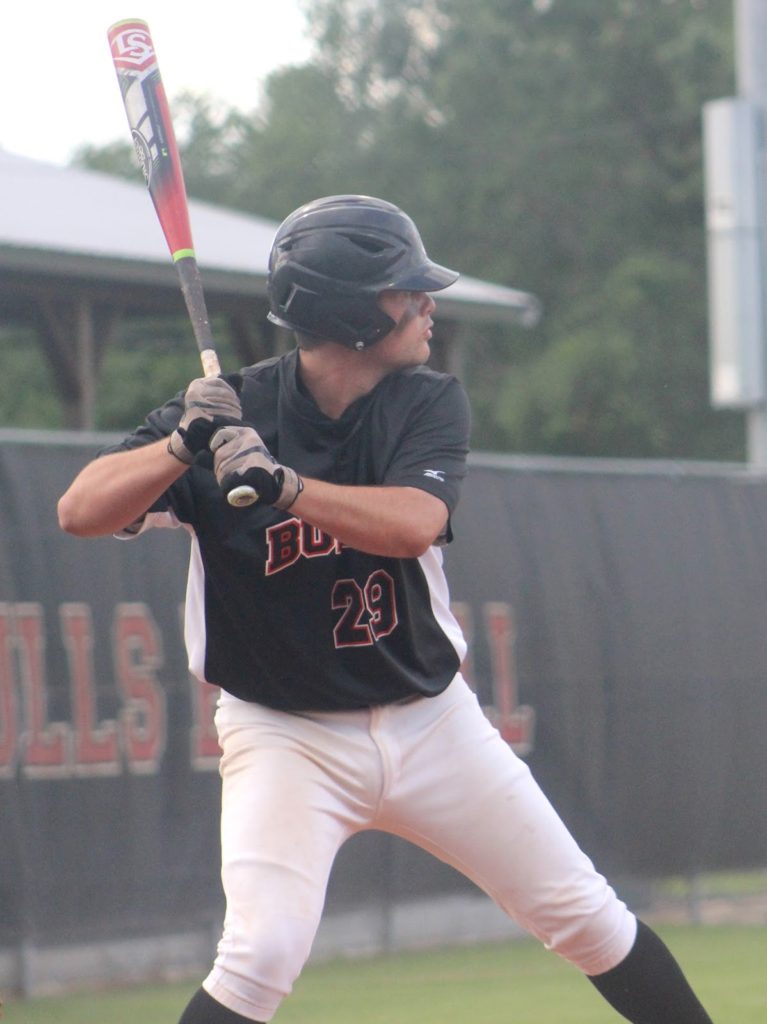 Bloomingdale 2B Jett Davis
(813Preps file photo).
Despite having to replace nine, 2017 seniors the Bulls
returners should step up and look to improve on last year's 14-12 season, which
ended with a region quarterfinal loss to Plant.
Leading the way is junior CF Bryce Hazzard (.300, 19 runs, 12 RBI), junior 2B Jett Davis (.312, 15 RBI), sophomore 3B
Brock Wilken (.312, 18 RBI),
sophomore 1B Jackson Hobbs (.264, 10
RBI), and OF Johnny McCary on
offense; while RHP Jesse Hunter (2-3,
3.59 ERA) will help things on the mound for Bloomingdale.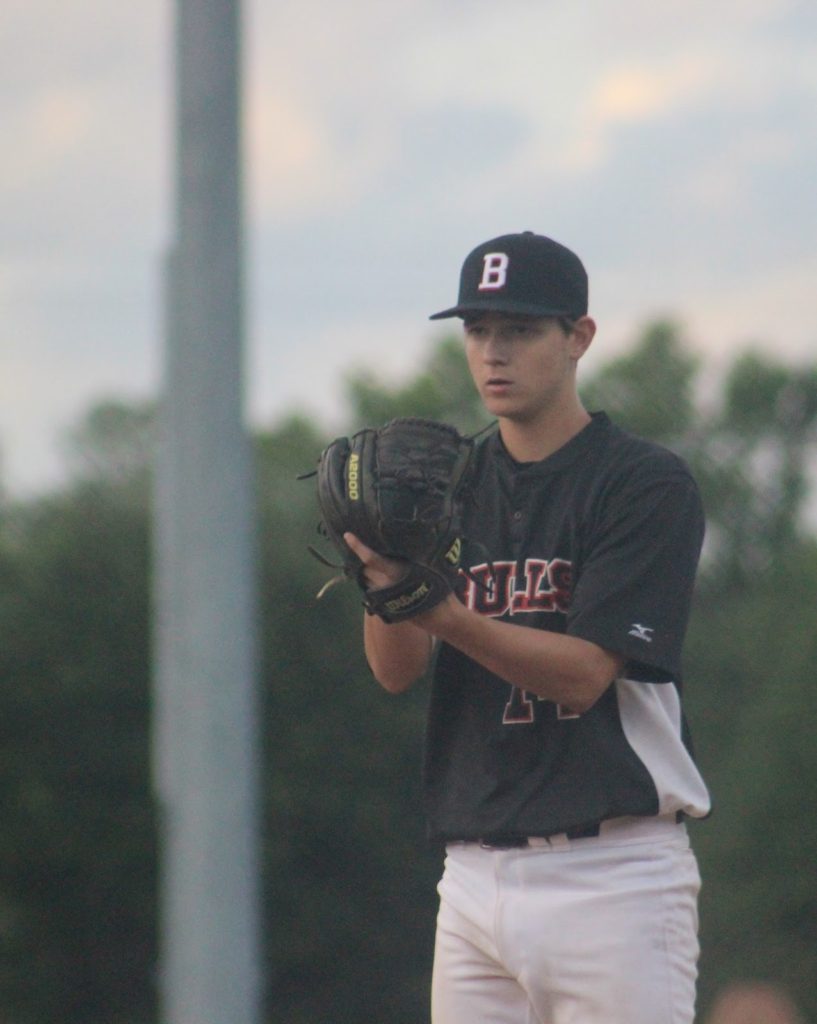 Bloomingdale RHP Jesse Hunter (813Preps file photo).
The Cougars won four-straight to close the regular season strong
last year led by LHP/OF Jonah Scolaro
(now at FSU), but Durant fell in the district tournament semis to Bloomingdale
and ended the year 13-10. The loss meant Durant missed making the region
tournament for the first time in eight years, something this year's team will
look to remedy.
Returning to lead on offense will be junior 3B Braden Runey
(.276, 14 runs) and sophomore C/DH Coleton Brogden (.333, eight RBI), while the
Cougars have depth and experience on the mound in a trio of seniors LHP Trey
Brown (1.62 ERA, 27 K's in 22 innings), LHP Wyatt Hickey (1-1, 2.75 ERA in 10
appearances) and RHP Tom Woodmansee (2-0, 1.11 ERA across 12 2/3 innings).
A rough 3-7 start was tough to get over for the Raiders,
which finished last season 11-12. This year's PC squad is hoping to vastly
improve this season, and with a good group of returners looking to return to
region play. A group led by multi-position players like seniors OF/RHP TJ Gayner (1-2, 1.17 ERA in 30 innings
in '17), OF/RHP Dylan Robinson
(College of Central Florida commit; 2-3, .247 ERA) and OF/RHP Austin Eldridge (football commit to
Univ. of Central Arkansas; .305, 11 RBI), along with junior SS/RHP Cade Shissler (Stetson commit; .267, 15
runs, 11 stolen bases) will have pivotal roles.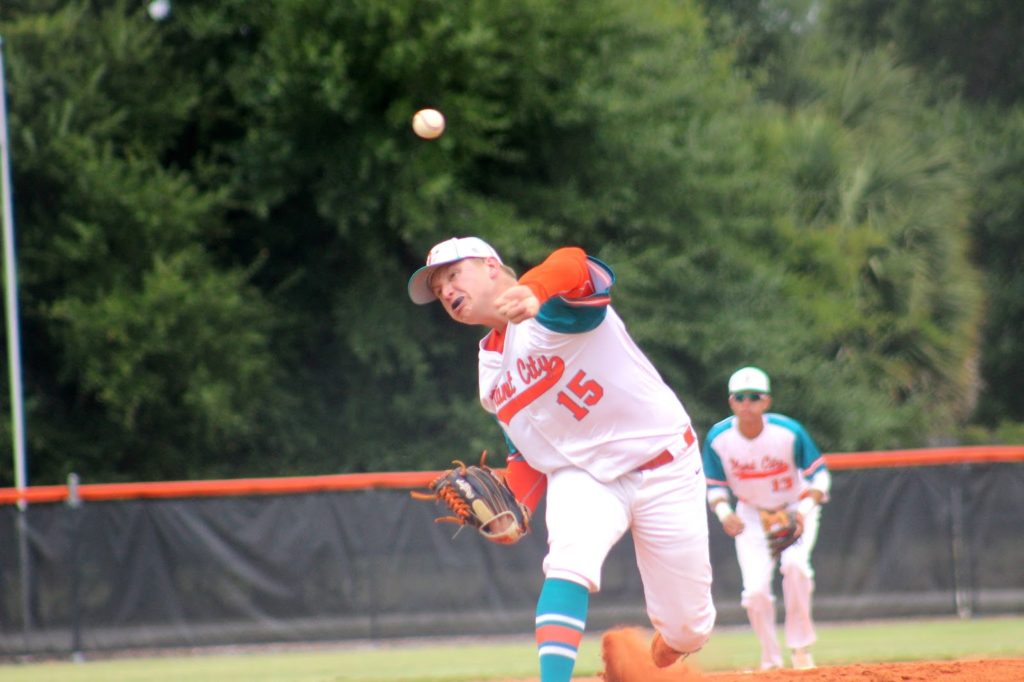 Plant City junior LHP Parker Messick (813Preps file photo).
While junior LHP/1B Parker Messick (FSU commit; 2-4, 2.79
ERA and 47 K's) leads the pitching staff, joined by senior RHP Jonathan Simpson (Toccoa Falls College
signee).
Interesting newcomer speedy freshman Demario Williams had a breakout season as a wide receiver on the
football field for Plant City, leading the state for freshmen with 10 touchdown
catches, 42 receptions and 703 receiving yards, and could have an immediate
impact on the diamond.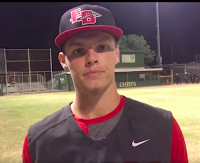 East Bay RHP Peyton Zoeller.
The Indians had some good moments last season, including a
Saladino Tournament win over Jefferson, and regular season wins against Lennard
and Plant City. But consistency will need to have an uptick for East Bay to be
a contender in the district this season. The Indians have a solid piece in
place on the mound in senior RHP Peyton
Zoeller (3-4, 1.48 ERA and 53 strikeouts), whose junior season campaign was
highlighted by back-to-back complete game wins in April over Lennard and
Chamberlain where he allowed just one unearned run and struck out 10 and 11
respectively. East Bay's last region appearance was in 2001.
Take a look at the districts we've checked in on so far:
District Preview – Class 3A-District 4
District Preview – Class 4A-District 4
District Preview – Class 6A-District 8
District Preview – Class 7A-District 8
District Preview – Class 7A-District 9
District Preview – Class 8A-District 4
District Preview – Class 8A-District 5
District Preview – Class 9A-District 8