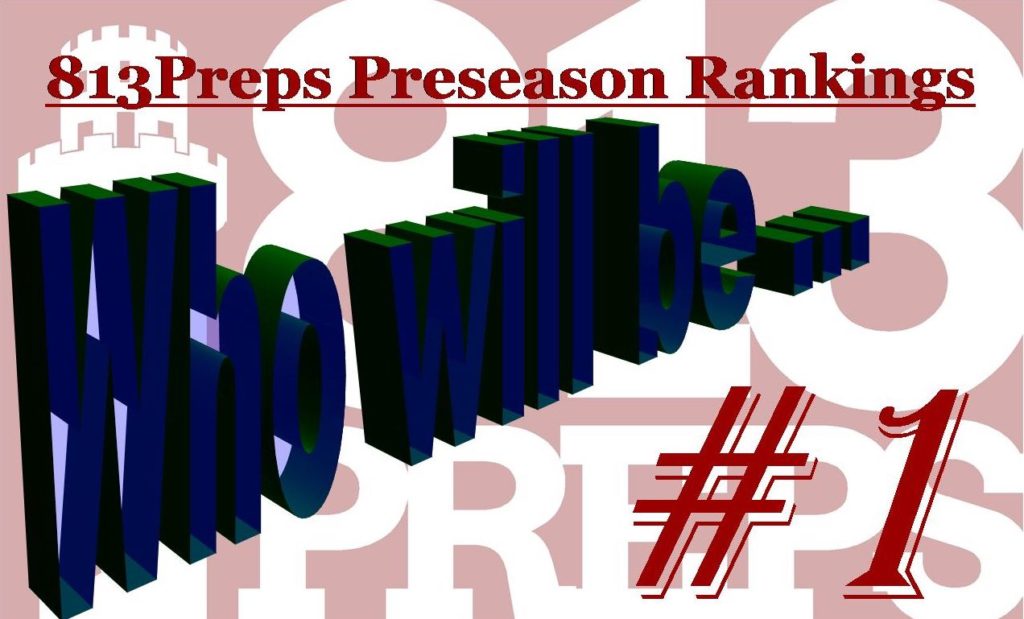 813Preps Preseason
Top 10 Rankings
Brought to you by
Todd Allen and Florida Executive Realty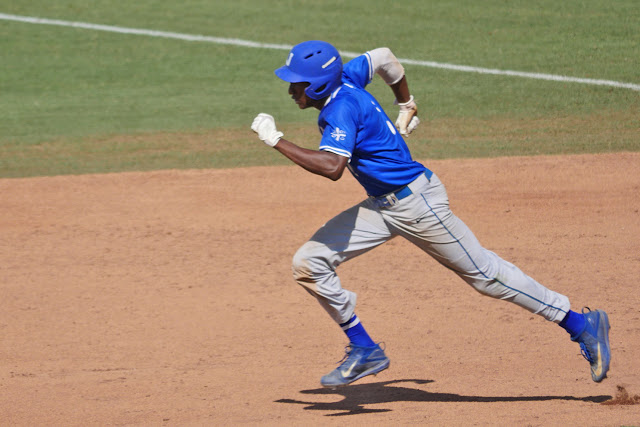 Jesuit OF Charles Clark (photo courtesy of Jesuit High School)
1. Jesuit –
Last season's Class 6A state runner-up and
Saladino Tournament Champion, tops our preseason rankings returning a talented
team, led by middle infielder
McGuire Weaver
, outfielders
Joel Brewer
and
Charles Clark
. The Tigers lose some senior pitching from last season's 25-7
campaign, but bring back staff ace and FSU commit
Jack Anderson
and
Everett
Lee
. The Tigers tough schedule kicks off in fine fashion against last season's
Georgia Class 7A state semifinalist North Gwinnett on Friday, followed by a
Saturday game at Venice.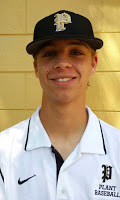 Plant senior Connor Scott
(file photo).
2. Plant –
With returning seniors Florida signee OF/P
Connor
Scott
, FSU signee 1B
Chase Sanguinetti
, P/3B
Brock Fagler
and 2B
Mike Haydak

leading the charge the Panthers will be a tough lineup to contend with and are
eyeing another tough district battle with Steinbrenner and Sickles. Plant opens
the season in fun fashion with a neighborhood rivalry game against Robinson,
Tuesday evening.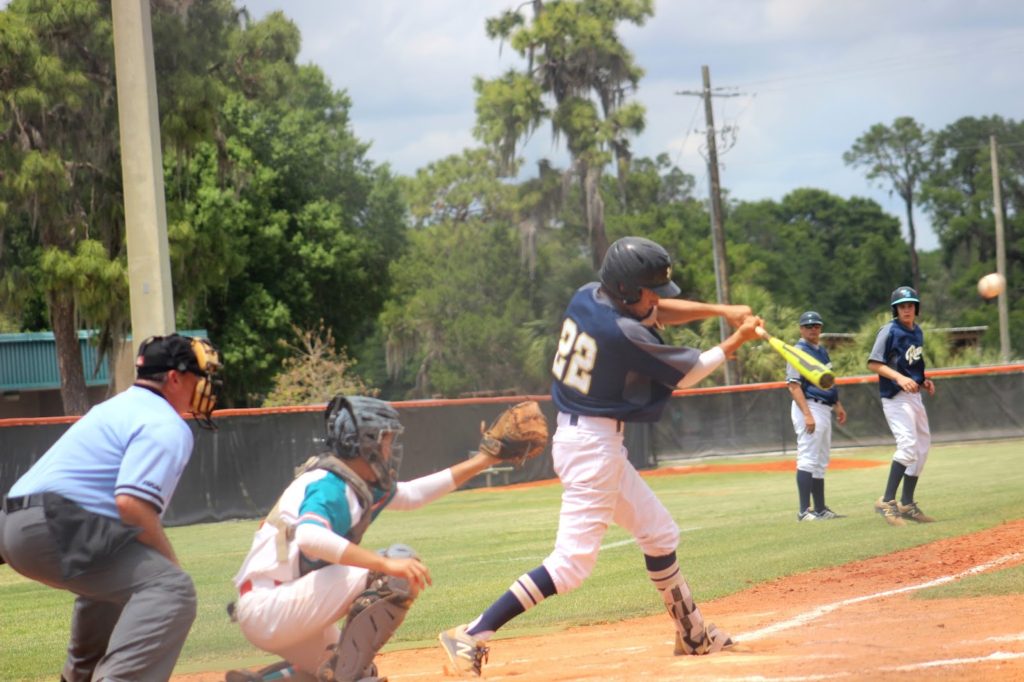 Alonso 2B Nick Gonzalez (813Preps file photo)
3. Alonso –
Behind pitching and defense led by 6-foot-6 RHP
Franco Aleman
(FIU signee) and USF signee 2B
Nick Gonzalez
, the Ravens will
look to make it four district titles in a row and chase a third state
championship (previously 2009, 2011) for the program. This lists first direct
challenge as Alonso travels to Jefferson on Tuesday.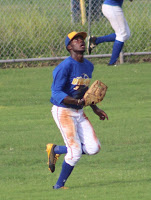 Jefferson OF AJ Mathis
(813Preps file photo)
4. Jefferson –
The Dragons enter the season with a
significant amount of confidence as a good group of returners led by P
Mike Dominguez
(University of Tampa commit), OF
Robby Martin
(FSU commit) and OF
AJ
Mathis
(FSU commit), are joined by some solid transfer students. The buzz
around Jefferson will be immediately tested with Alonso on Tuesday, and a game
at Durant on Friday.
5. King –
The Lions had a tremendous run to a Class 7A state
championship game last season, and a deep senior class led by SS
Addison
Barger
, 2B/3B
Jamarcus Lyons
, RHP
Jeremy Goins
, OF
 Justice Thompson
and UT
Danny Terp
. King takes a
solid lineup to Sickles to open the season on Tuesday.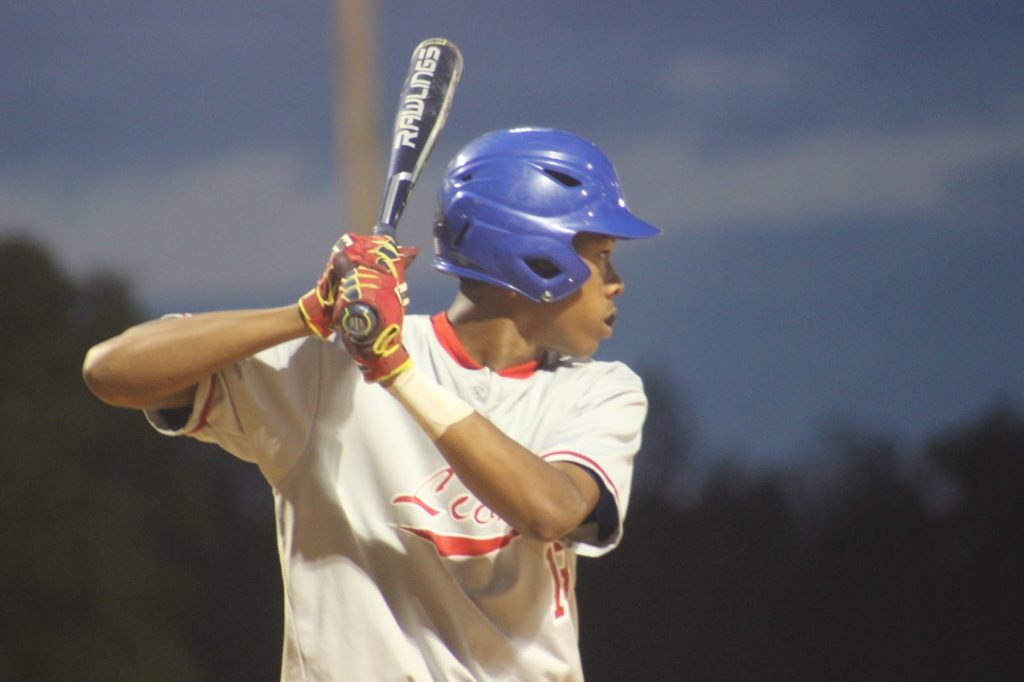 King OF Justice Thompson (813Preps file photo)
6. Carrollwood Day –
CDS is one of the most complete teams
from a season ago, returning all but one starter. Two players –
Frank Furey
and
Rodrigo Montenegro
– hit better than .470 last season, and the Patriots
pitching led by RHP
Andre Hevesy
, Furey and RHP
Gabriel Partridge
returns
intact after posting a team 1.76 ERA. CDS opens the regular season hosting IMG
Academy Gray on Tuesday, and travels to Berkeley Prep on Friday.
7. Steinbrenner –
 Coach
John Crumbley
's Warriors return a stacked lineup, with
just three underclassmen from last season's region finalist team. Seniors OF
Jordan Lala
(Miami commit), 2B
Dalton Raeckers
and C
Noah Luke
key the offense,
while LHP
Huston Richter
heads up a good group of returners on the mound.
Steinbrenner hosts Gaither to open the season on Tuesday, then travels to King
on Thursday.
8. Bloomingdale –
The youngsters from a season ago helped
Bloomingdale to a region appearance last season, now one year older look for 3B
Brock Wilken
, 2B
Jett Davis
and CF
Bryce Hazzard
to build on that this season.
Bloomingdale, in its 11th season under head coach
Kris Wilken
kicks
the season off at Armwood on Tuesday and hosts Lennard on Friday.
9. Durant –
A district semifinal loss snapped a streak of
eight-straight region tournament berths for the Cougars – something this Durant
team hopes to fix this season. The Cougars have returning seniors on the mound
in lefties
Trey Brown
and
Wyatt Hickey
, along with RHP
Tom Woodmansee
, while
juniors 3B
Braden Runey
and OF
Brendan Queen
will have to step up on offense.
Durant opens the year at home against Jefferson on Friday.
10. Cambridge Christian –
The Lancers won a dozed of its
last 15 regular season games in a 23-7 campaign last year. With a skilled
senior class led by SS
Sevas Cardona
, RHP
Austin Carter
, LHP
Michael McCarty
and 2B
Austin Hessinger
, Cambridge Christian hopes to build on its district
runner-up and region final finish from a season ago. A three-game week kicks
off at Skyway Park against Bradenton Christian on Tuesday.
The next five:
11. Leto
12. Berkeley Prep
13. Gaither
14. Strawberry Crest
15. Plant City
——————————————————–
Unlike many independent news organizations, we haven't put
up a paywall – and we hope to be able to keep bringing you the great stories
from high school athletics in the 813 area free of charge. But we are still a small
business with just a handful of people involved, so there are costs including travel, equipment, and other costs associated with running this business.
We are looking for advertising partners, but we also need to count on our
readers for support. If everyone who reads our reporting, who likes it, helps
fund it, we will be able to continue covering these athletes' endeavors.
Support 813Preps.com for as little as $1 by clicking "Donate" button below.