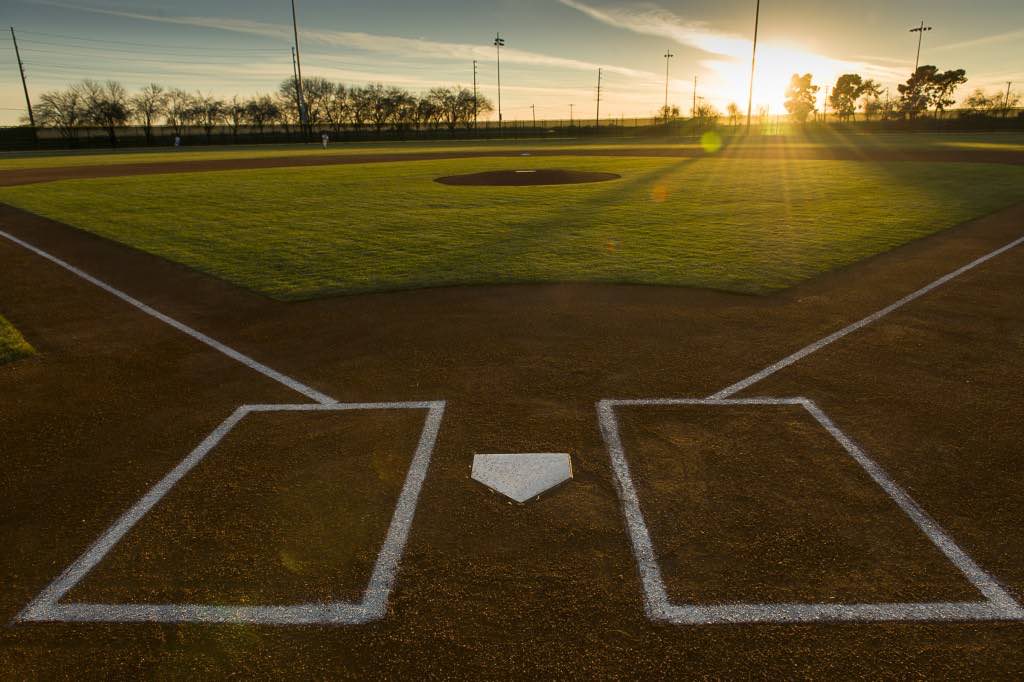 Hillsborough Co.
Baseball Round-up 2/23/18
Bell Creek 7, Keswick Chr. 6
Bell Creek got a solid outing
on the mound from senior Kavin Kroll, working 5 2/3 innings, allowing one run
and striking out four. Sophomore Brendan Gerena-Lee picked up the first home
run of his high school career and freshman Nolan Lalond got his first hit.
W— Kroll (1-0). HR – Gerena-Lee
(B).
Records— B 2-1; K 2-1.
Jesuit 14, North Gwinnett (Ga.) 4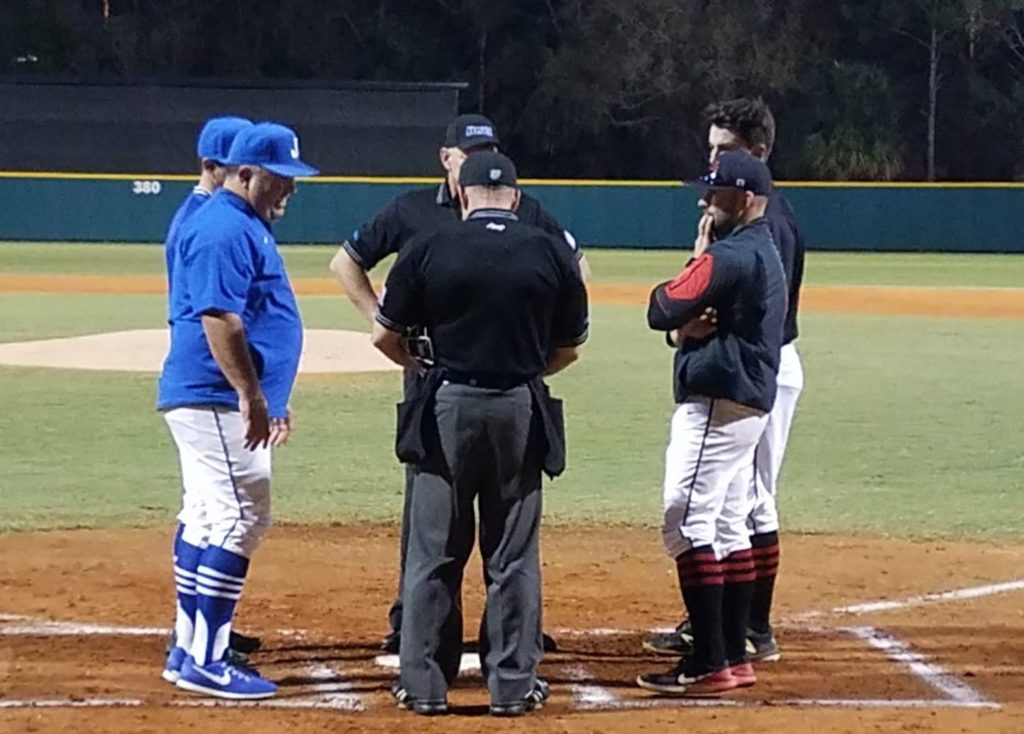 Photo courtesy of Jay Recher
W— Anderson (1-0). 2B – Weaver
2, Baldor
(J). 3B – Shoop
(J). HR – B.
Lee
(J). Records— NG 4-1; J 1-0.
Berkeley Prep 1, Carrollwood Day 0 (nine innings)
Two outstanding starts
couldn't decide this one as Berkeley Prep finally scratched out a run on a wild
pitch in the ninth. Before that, the Buccaneers got seven, no-hit innings from
Sam Bennett, who struck out 11 and walked just one. On the other side, CDS
starter Frank Furey struck out 10 in five innings. PJ Stoyan worked the final
two for Berkeley Prep and earned the win, allowing two hits and striking out
three, while Andre Hevesy struck out six in four innings of work and took the
loss for the Patriots.
W— Stoyan (1-0). L – Hevesy (0-1). Records— C 1-1; B 1-1.
W— DeGusipe (1-0). Records— J 1-1; D 0-1.
Santa Fe Catholic 12, Tampa Prep 2 (five innings)
W— Frey (1-0). L – Birk (0-1). 3B – Taylor, Tamayo (SF).
HR – Beach (SF). Records – TP 2-1; SF 1-1.
Bloomingdale 4, Lennard 1
W— Hunter (1-0). L – Nunez (0-1). 2B – Hazzard (B). HR – Montero
(L). Records— L 1-1; B 2-0.
Bayshore Chr 7, Citrus Park Chr 6
W
— Santiago (1-0).
2B – 
Ziglar 2, Strom
(C); Santiago, Fernandez (B).
3B – 
Oliva
(C).
Records
— C 0-2; B 2-0.
Wiregrass Ranch 4, Freedom 2
Zephyrhills 9, Brooks DeBartolo 2
Other Region Games
Bishop McLaughlin 3, Pasco 1
W— Koehler (1-0). L – Hester (0-1). 2B – Koehler,
Stager (BM).
3B – Fields (P). Records— BM 1-0; P 0-1.
Calvary Chr 9, Countryside 2
The defending Class 4A state champs picked up
its second win of the young season with junior Braden Halladay earning the win
on the mound with 5 innings pitched, two runs (one earned), and four strikeouts
in his first regular season start since the passing of his father, Calvary
Christian assistant coach and former two-time Cy Young Award winner Roy
Halladay in November.
W— Halladay (1-0). L – Gallegos (0-1). 2B – Hudi, White,
Nelson, Bench (CC). HR
– Nelson
(CC). Records— C 0-2; CC 2-0.
——————————————————–
Unlike many independent news organizations, we haven't put
up a paywall – and we hope to be able to keep bringing you the great stories
from high school athletics in the 813 area free of charge. But we are still a small
business with just a handful of people involved, so there are costs including travel, equipment, and other costs associated with running this business.
We are looking for advertising partners, but we also need to count on our
readers for support. If everyone who reads our reporting, who likes it, helps
fund it, we will be able to continue covering these athletes' endeavors.
Support 813Preps.com for as little as $1 by clicking "Donate" button below.