813Preps Baseball Notebook for Weeks 1-2

Brought to you by Todd Allen and Florida Executive Realty
Editor's Note: With a busy start to the season, our weekly notebook was pushed, and with the daily action of the Saladino Tournament from March 10-16 we'll be skipping next week as well. However, we will be back to the weekly schedule
Wednesday, March 21.
Also, we are always on the lookout for interesting tidbits from our area coaches, if you have a story to share please contact our editor, Jarrett Guthrie at jarrettguthrie@813Preps.com or text to 813-951-6865.
With most teams on to sixth and seventh games of the season, we will take a look at some early standout performances in our first notebook.
We start with some views from the mound from around the 813: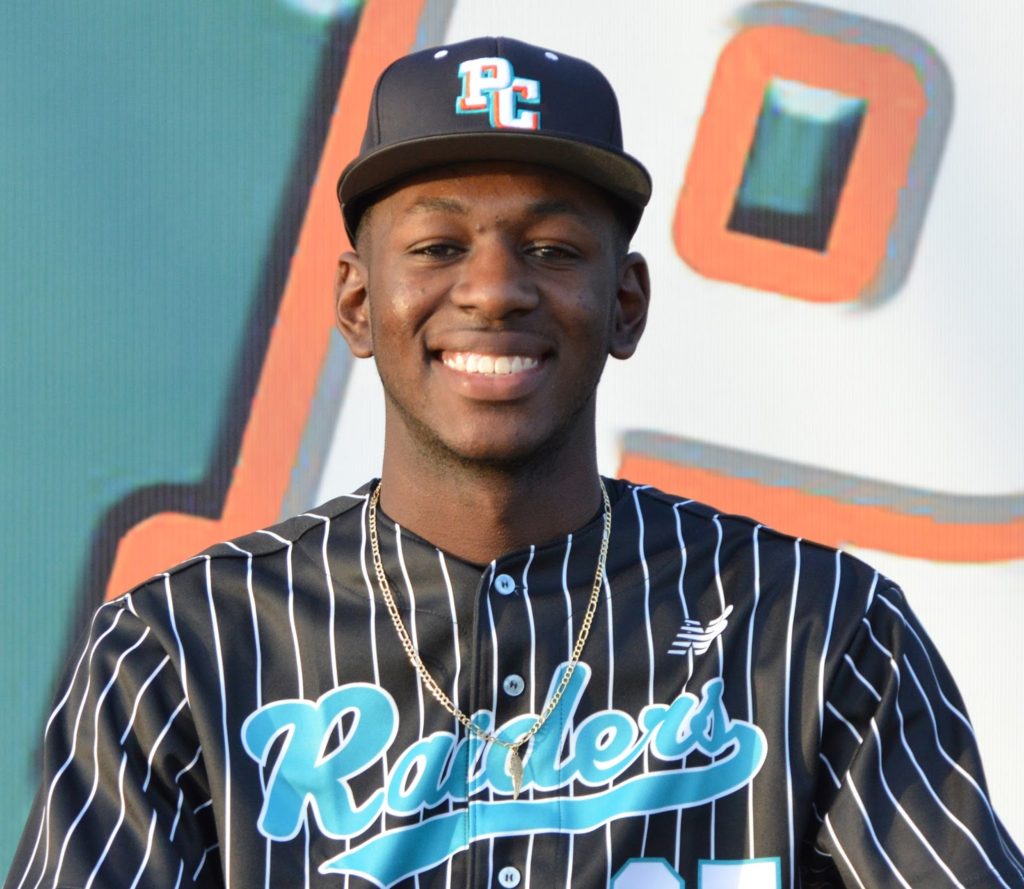 TJ Gayner
Plant City
The Plant City righty opened his senior season in a huge way with a six-inning, perfect game against Hillsborough as the Raiders defeated the Terriers 17-0.
Gayner struck out six in that win. He has added wins in his next two starts as well, and is now 3-0, with a 0.91 ERA.
Christian Suarez
Leto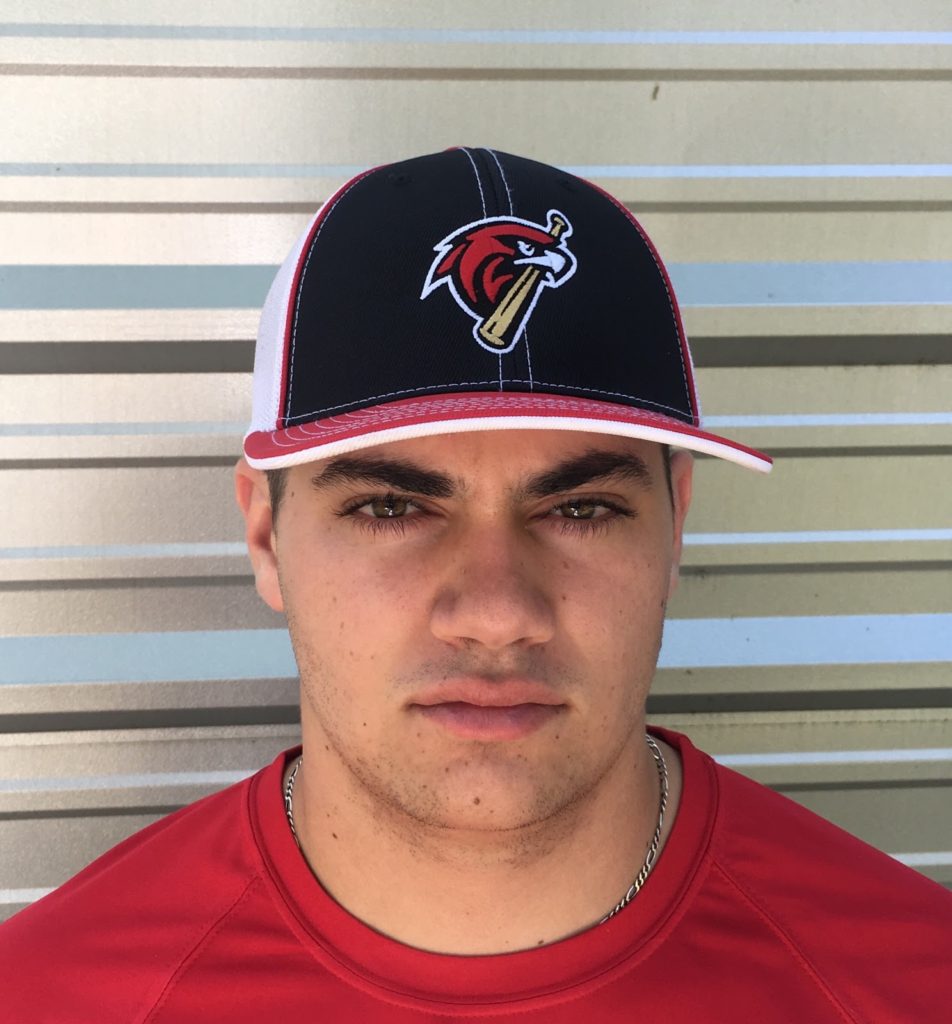 The Falcons 5-foot-9, 160-pound junior is off to a 3-0 start on the mound this season with wins over Blake, Chamberlain and Hillsborough.
Against the Yellow Jackets, Suarez tossed all four, perfect innings of the mercy-rule, 23-0 win without allowing a hit and striking out 10. Two starts later the right-hander worked a five-inning, 10-0 win over Hillsborough with five strikeouts and one walk.
In his other start on the season, Suarez worked all seven frames as the Falcons defeated Chamberlain 6-2, while allowing two hits and striking out eight.
Brock Fagler
Plant
The Panthers senior is leading the county with 28 strikeouts and is 2-1, with a 0.82 ERA across 17 innings so far.
With 14 strikeouts, Fagler was dominant against Sickles, allowing just two hits as Plant claimed a 9-0 district win.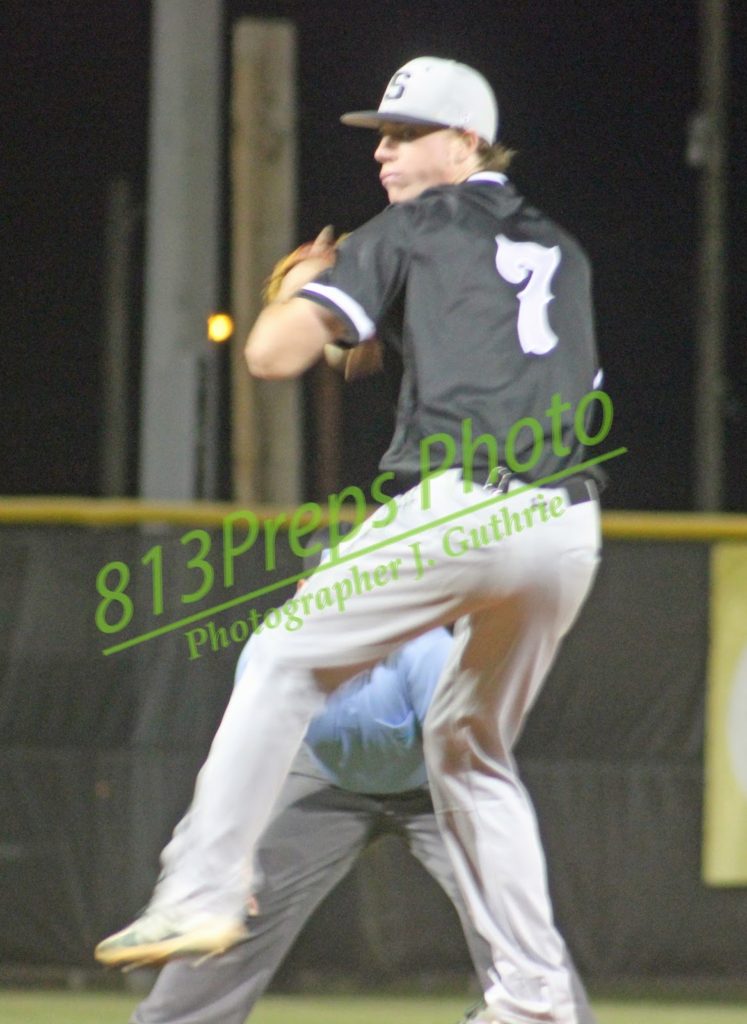 Dylan Eskew
Sickles
The Gryphons junior captain is a University of Miami commit and started the regular season off on a high note with a five-inning, no-hitter in a 11-0 win against Armwood in Sickles second game of the season.
Eskew is 1-0, with a 2.69 ERA and 20 strikeouts in three appearances on the mound. Eskew is also hitting .308, with six RBI through the first six games.
Read our extended look at Eskew's no-no by clicking here.
///***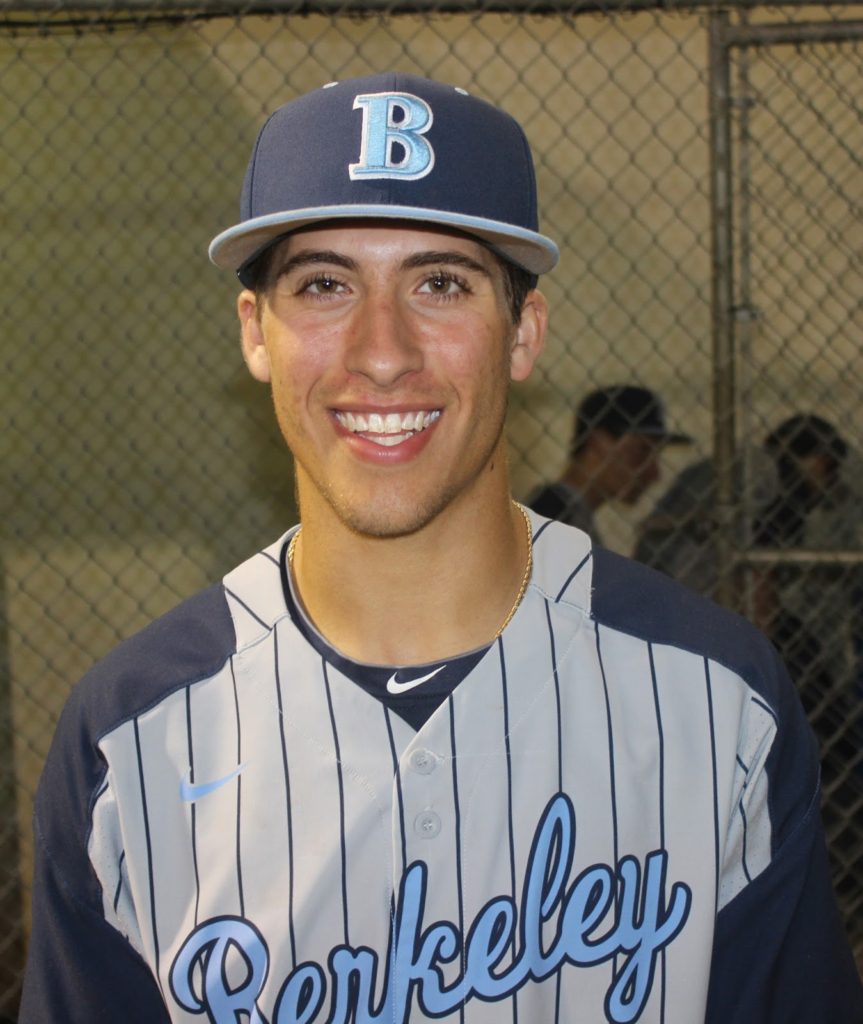 Sam Bennett
Berkeley Prep
The Buccaneers senior tossed seven, no-hit innings in a no decision against Carrollwood Day on February 23, striking out 11.
Berkeley Prep was able to pull out the 1-0 victory over the Patriots in the bottom of the ninth, scoring on a wild pitch.




///***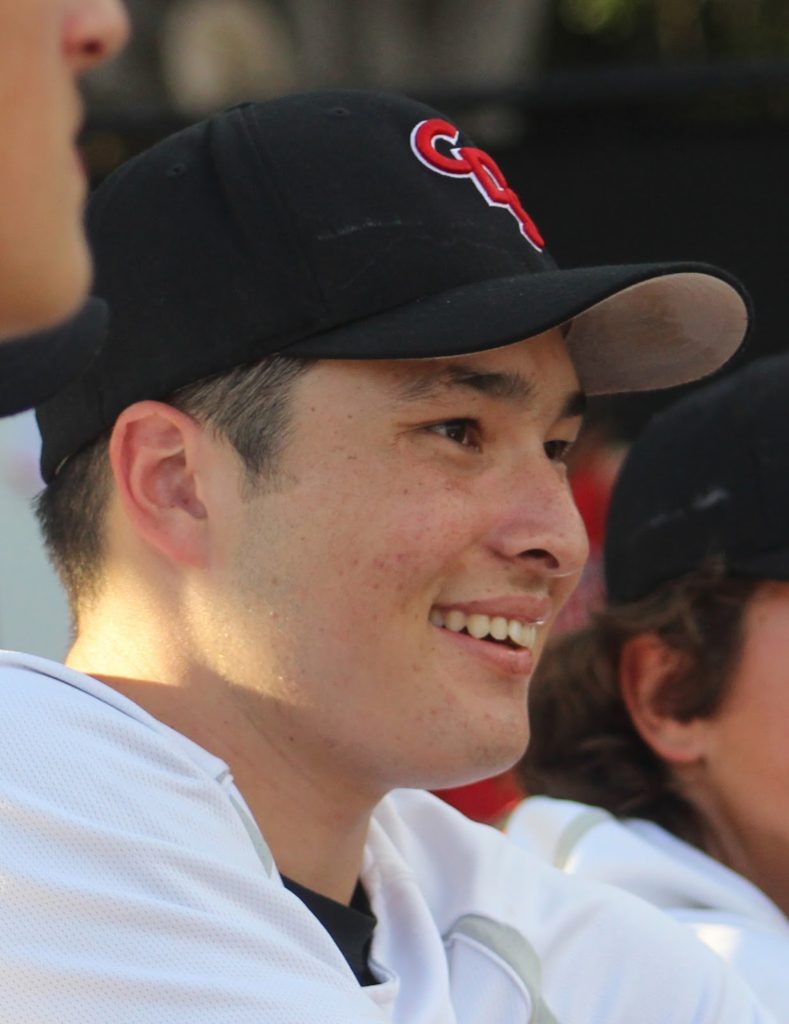 Frank Furey
Carrollwood Day
Matching up against Bennett for CDS was Patriots senior Frank Furey, who tossed five, shutout innings with 10 strikeouts to his credit.
Furey is a Gulf Coast State college commit.
Last season Furey put on an impressive hitting display and 813Preps was the only news source with the story; click here.
          




       Hillsborough County Pitching Leaders (through 3/7/18)

Next up we'll highlight the standout offensive showings from around the county:
AJ Mathis, Jefferson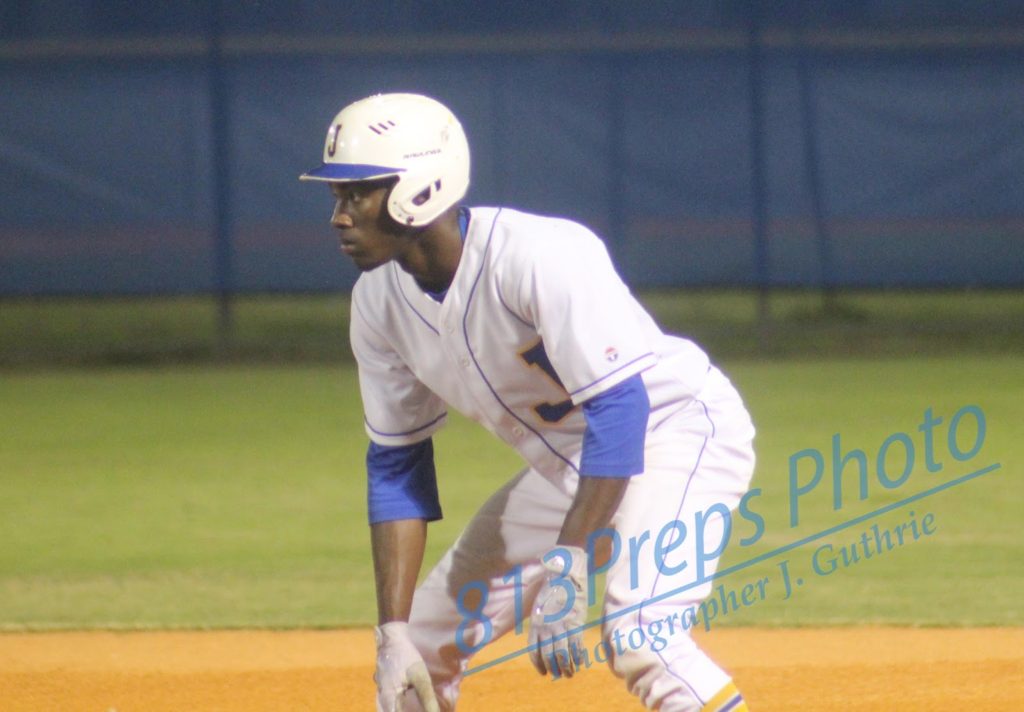 The speedy senior and FSU commit has reached base safely in all five games for Jefferson (4-1), and has a .556 average, eight runs scored and is the co-leader in the county in stolen bases with 10.///***
Grady Maguire, Wharton
The Wildcats sophomore is making an immediate impact for Wharton (6-1) with a hit in each game, and a .688 average, seven RBI and five runs scored.///***
Will Gilbert, Seffner Christian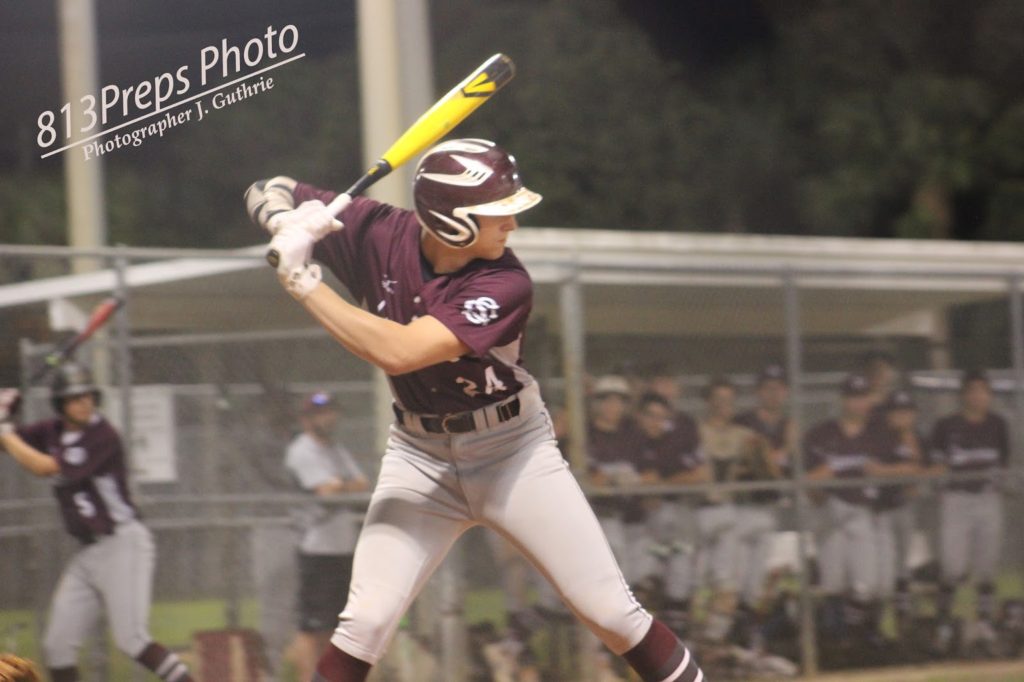 The Crusaders senior is a Seminole State College signee and has two homers on the year, with a .471 average, 11 RBI, seven runs scored and a double. Seffner Christian is 4-2 to begin the season.///***
Javi Baldor, Jesuit
The Jesuit senior has hits in all six of the Tigers game this season and has a .688 average. Baldor has seven RBI and eight runs scored with four doubles.
///***
Plant came away with a big, 9-0 win over district opponent Sickles on Tuesday. Take a look at our video of just a few of the Panthers' key hits: 


Hillsborough County Hitting Leaders (through 3/7/18)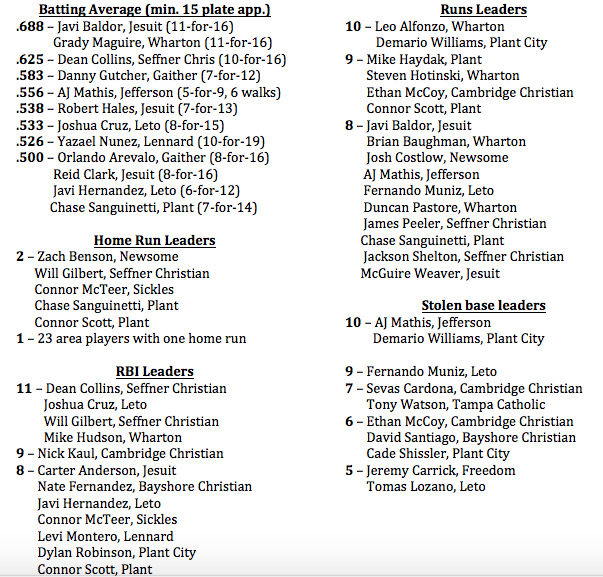 ——————————————————–
Unlike many independent news organizations, we haven't put
up a subscription paywall – and we hope to be able to keep bringing you the great stories
from high school athletics in the 813 area free of charge. But we are still a small
business with just a handful of people involved, so there are costs including travel, equipment, and other costs associated with running this business.
We are looking for advertising partners, but we also need to count on our
readers for support. If everyone who reads our reporting, who likes it, helps
fund it, we will be able to continue covering these athletes' endeavors.
Support 813Preps.com for as little as $1 by clicking "Donate" button below.