Brought to you by Todd Allen and Florida Executive Realty
1. Plant City (8-0) – PC holds on to the top spot for the second-straight week, continuing its undefeated season with wins over Lennard, Riverview and Brandon in the last seven days. The Raiders next test will come from the King Lions on Tuesday in Saladino Tournament, pool-play action. [Last week's ranking: 1]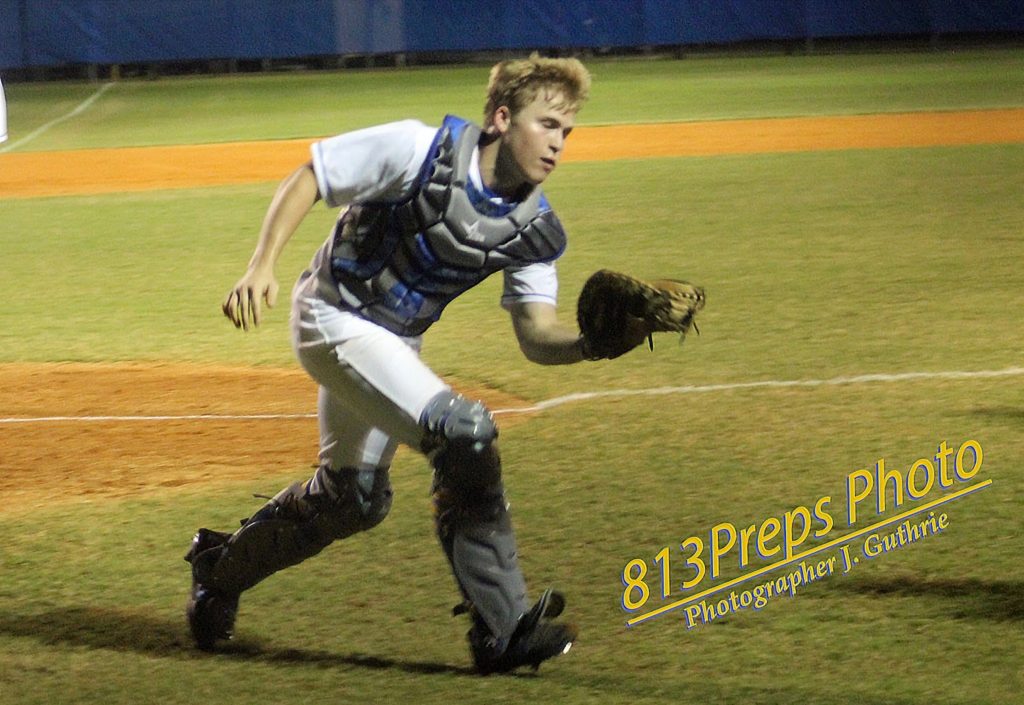 Jefferson senior C Charlie Welch
2. Jefferson (6-1) –  Hefty run-total wins against Middleton and Blake, and a huge tie-breaking final two innings in a win over Steinbrenner last week push the Dragons up two spots in our list. Senior Charlie Welch is 5-for-8 over the last four games with a home run, a double and four RBI. Saladino play continues Tuesday as Jefferson hosts Riverview at 7 p.m. [Last week's ranking: 4]
3. Plant (7-1) – Senior Brock Fagler belted a homer in each of Plant's three wins this week, with nine RBI. The Panthers got a big district win over Sickles on Tuesday, topped Durant Friday, and defeated Strawberry Crest in Saladino play on Saturday. The Panthers travel to Lennard on Tuesday, for a matchup against East Bay. [Last week's ranking: 5]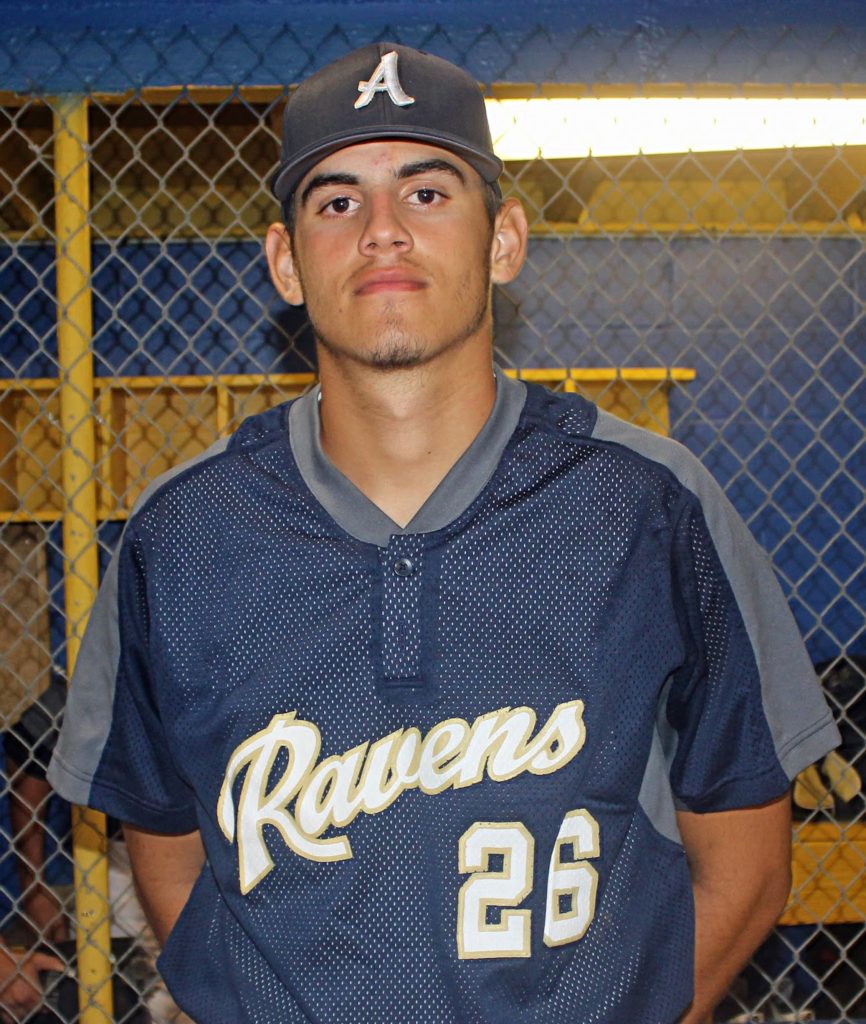 Alonso SP Franco Aleman


4. Alonso (5-2) – The Ravens stopped a two-game skid, including a loss to district foe Palm Harbor last Tuesday, by defeating Gaither in its Saladino opener. Senior Franco Aleman struck out 13 Cowboys hitters to lead Alonso to the win. [Last week's ranking: 3]


5. Sickles (6-1) – The Gryphons undefeated run was halted by Fagler and Plant on Tuesday as Sickles dropped the district game, 9-0. The team got back in the win column with a mercy-rule victory against Spoto on Saturday as Connor McTeer upped his RBI count to 10 on the season. Sickles faces Newsome on Tuesday at Jefferson. It will be the second time for this matchup this season after Sickles claimed a 10-9 win on March 3rd. [Last week's ranking: 2]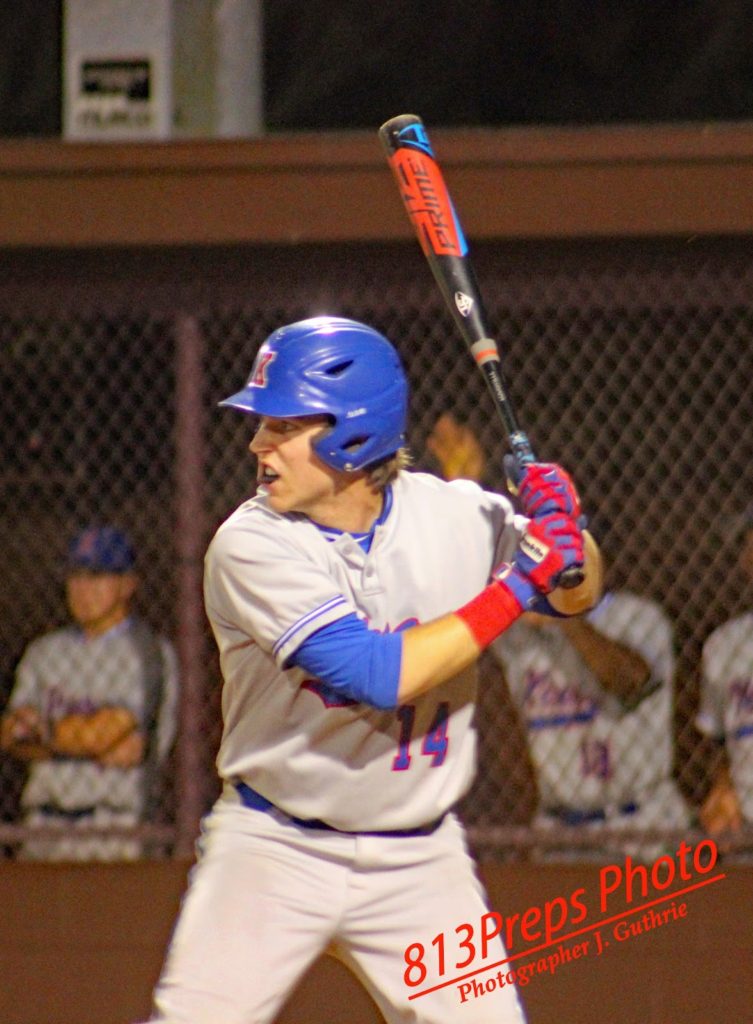 King senior Danny Terp
6. King (5-1) – The Lions have won five-straight, defeating Chamberlain, Middleton and Armwood in the last week as senior Danny Terp went 4-for-8, with four runs and five RBI in that span. King gets a big challenge against top-rated, undefeated Plant City on Tuesday afternoon at Brandon High. [Last week's ranking: 8]


7. Jesuit (5-2) – Senior Javi Baldor has a seven-game hitting streak running with eight runs, eight RBI and four doubles to start the season for the Tigers. Jesuit picked up wins over Blake and Seminole last week. The Tigers' upcoming schedule is a tough on as Jesuit hosts defending 8A champions Tallahassee Lincoln and fellow 6A power Merritt Island this week. [Last week's ranking: 9]


8. Cambridge Christian (8-1) – Falling just outside after week 1, the Lancers re-join the Top 10 since going on a seven-game win streak. Senior Sevas Cardona has been on a tear at the plate hitting .500, with nine runs scored, nine stolen bases and eight RBI. Cambridge Christian is off for spring break for a week. [Last week's ranking: 11]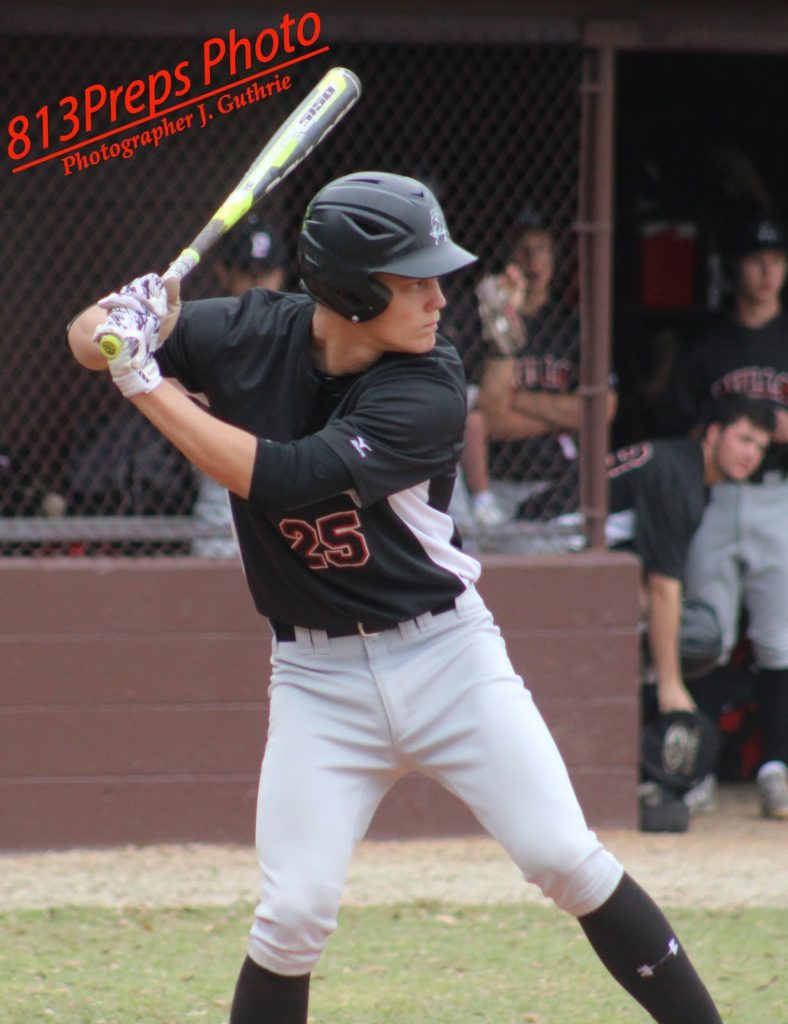 Bloomingdale sophomore Brock Wilken
9. Bloomingdale (5-2) – The Bulls re-enter the countdown after a one-week absence after beating East Bay, Spoto and Leto. Junior Kyle Merkle and sophomore Brock Wilken are leading the offense with seven hits, six RBI and a home run each. Bloomingdale faces Chamberlain on Tuesday and Freedom on Wednesday in Saladino play. [Last week's ranking: NR]


10. Leto (4-2) – The Falcons lost a tough one to Bloomingdale on Saturday after getting just five hits and scoring one run. Senior Joshua Cruz has a hit in every game this year with 11 RBI on the season. Leto has pool-play Saladino games against Chamberlain and Freedom remaining this week and have three runs against them in the wild card tie breaker. [Last week's ranking: 6]
The Next Five:
11. Carrollwood Day (5-1) – [Last week's ranking: 12]
12. Newsome (5-2) – [Last week's ranking: 15]
13. Strawberry Crest (4-3) – [Last week's ranking: NR]
14. Gaither (3-3) – [Last week's ranking: NR]
15. Wharton (5-3) – [Last week's ranking: 10]
Falling out of the rankings this week: Steinbrenner (3-3), Tampa Catholic (4-3), Seffner Christian (5-3).
——————————————————–
Unlike many independent news organizations, we haven't put
up a subscription paywall – and we hope to be able to keep bringing you the great stories
from high school athletics in the 813 area free of charge. But we are still a small
business with just a handful of people involved, so there are costs including travel, equipment, and other costs associated with running this business.
We are looking for advertising partners, but we also need to count on our
readers for support. If everyone who reads our reporting, who likes it, helps
fund it, we will be able to continue covering these athletes' endeavors.
Support 813Preps.com for as little as $1 by clicking "Donate" button below.