Brought to you by Todd Allen and Florida Executive Realty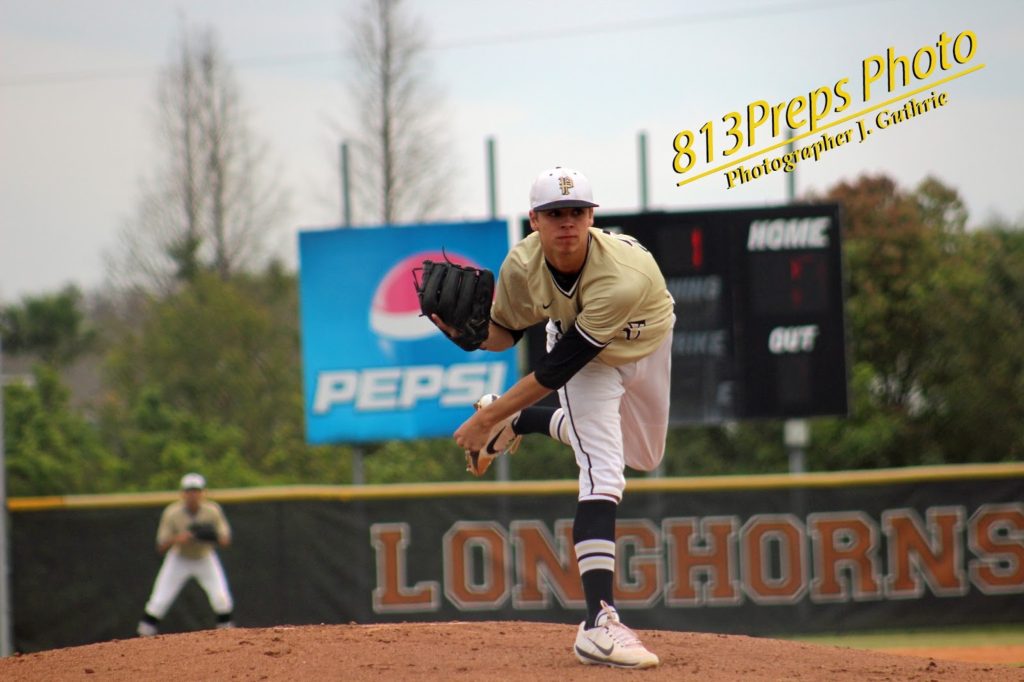 Plant senior CF/P Connor Scott
1. Plant (12-2) – The Panthers rallied after its Saladino semifinal loss with wins against Strawberry Crest and Steinbrenner this week. The latter, a big district win against the Warriors was led by University of Florida signee Connor Scott's fourth home run of the season and a win on the mound. Scott is now hitting .533 on the year with 15 RBI and 17 runs. [Last week's ranking: 3] 
2. King (12-2) – The Lions went 2-1 on the week after the Saladino championship defeating district opponent Hillsborough as well as Lennard, while dropping a district game to Gaither, 4-2, on Thursday. Senior Justice Thompson's .383 average, 15 RBI, five doubles and two home runs are setting the pace for King thus far. A district showdown at Leto is up next on Tuesday for the Lions. [Last week's ranking: 1]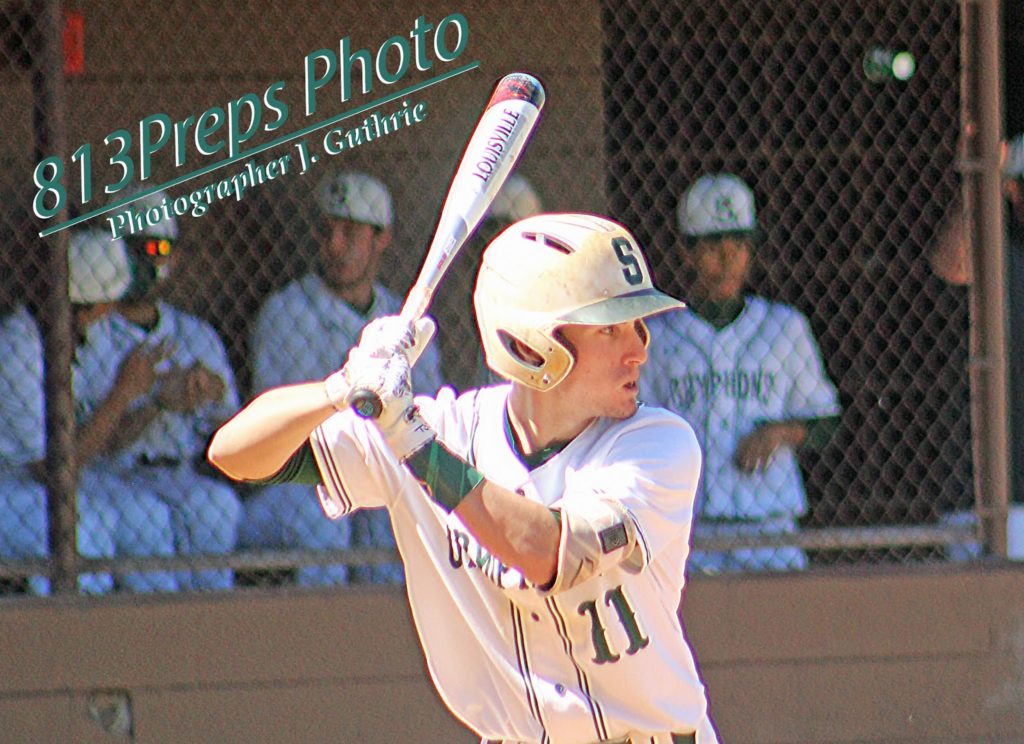 Sickles senior captain Zane Tarrance
3. Sickles (11-3) – Decisive wins against Chamberlain, Leto and Riverview bump the Gryphons up three spots this week as senior Zane Tarrance went 6-for-11, with a triple, five runs scored and seven RBI across that span. Sickles faces Freedom on Tuesday and have a crucial district matchup at Steinbrenner on Thursday. [Last week's ranking: 6]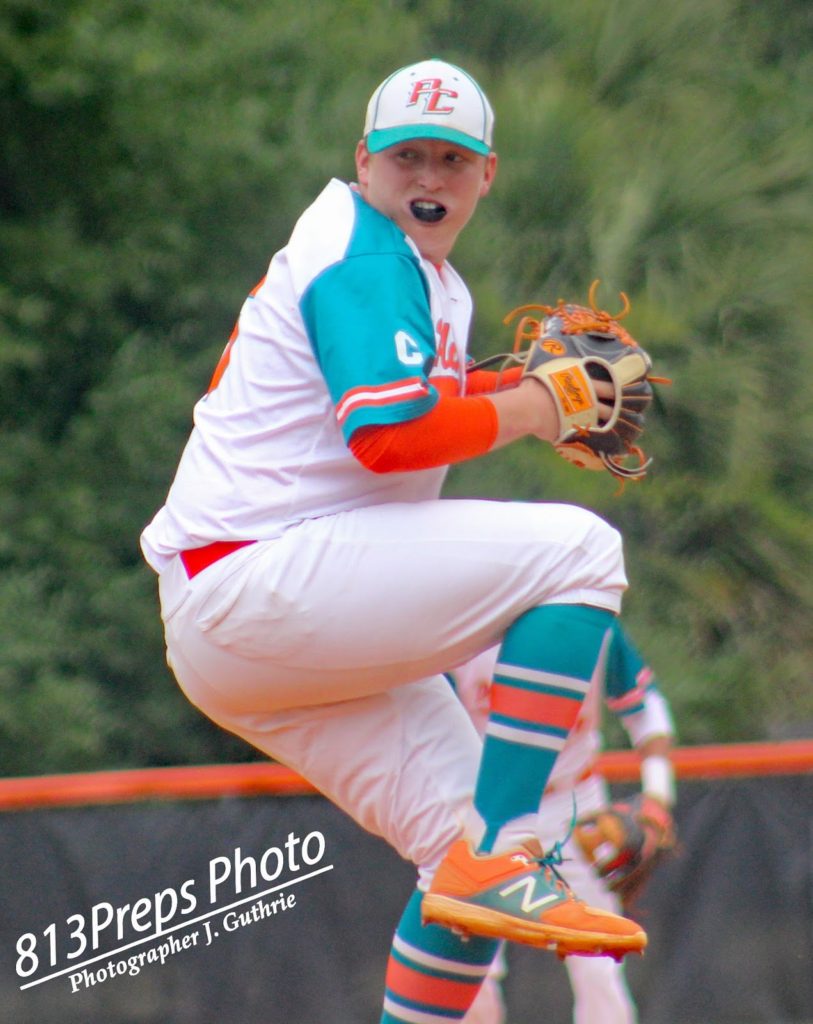 PC junior Parker Messick
4. Plant City (10-2) – A split week started with a 4-2 loss to Riverview and ended with a 4-2 win against Bloomingdale, keeping the Raiders in a holding patter on our list. Parker Messick's 4-0 start on the season, with a 1.62 ERA and 33 strikeouts have been outstanding, but the Raiders bats need to find consistency against it's tougher opponents. District meetings with East Bay and Durant provide an opportunity for Plant City to extend their lead in Class 8A-6, but the latter always brings a great fight to the table so the Raiders need watch out. [Last week's ranking: 4] 
5. Alonso (9-5) – A Saladino Final berth kept the Ravens near the top of our list last week, but picking up that fifth loss of the year against Steinbrenner hurt Alonso with two of our voters. Alonso got back into rhythm in a 3-0 win against district opponent Sarasota Riverview on Thursday, as senior and Florida International commit Franco Aleman struck out 10 in a complete-game, two-hitter. The Ravens will try and take a second win off of Plant in two weeks on Tuesday, before a tough district game at Newsome on Thursday. [Last week's ranking: 2]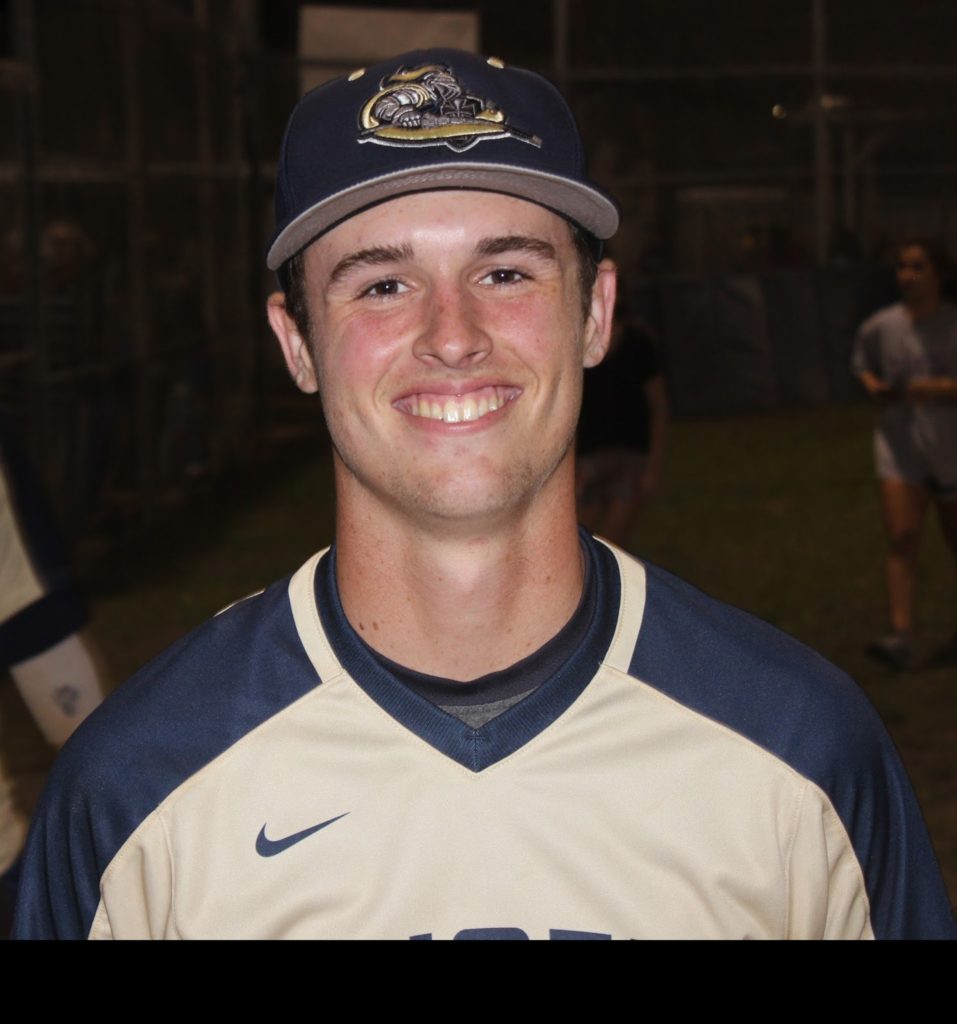 Cambridge Christian senior P Austin Carter
6. Cambridge Christian (10-1) – Winning nine in a row sees the Lancers continue it's steady crawl up the list. Wins against the Imagine School of North Port and district opponent Bell Creek keeps the Lancers just slightly ahead of Carrollwood Day this week. The Lancers have a team 1.15 ERA on the year as seniors Michael McCarty (4-0), Jacob Krueger (3-0) and Austin Carter (2-0) have been outstanding as game starters for CCS, and senior Ethan McCoy has three saves on the year. [Last week's ranking: 7] 
7. Carrollwood Day (10-1) – The Patriots' spring break trip was a huge success as CDS picked up wins against Key West, Marathon and Miami Gulliver Prep. Like their district opponent Cambridge, the Patriots have reeled off nine-in-a-row, getting it done on offense (team .384 average led by Frank Furey's .467 average and Blake Hooker's .421 mark) and on the mound (where the team has a 0.84 combined ERA. [Last week's ranking: 8]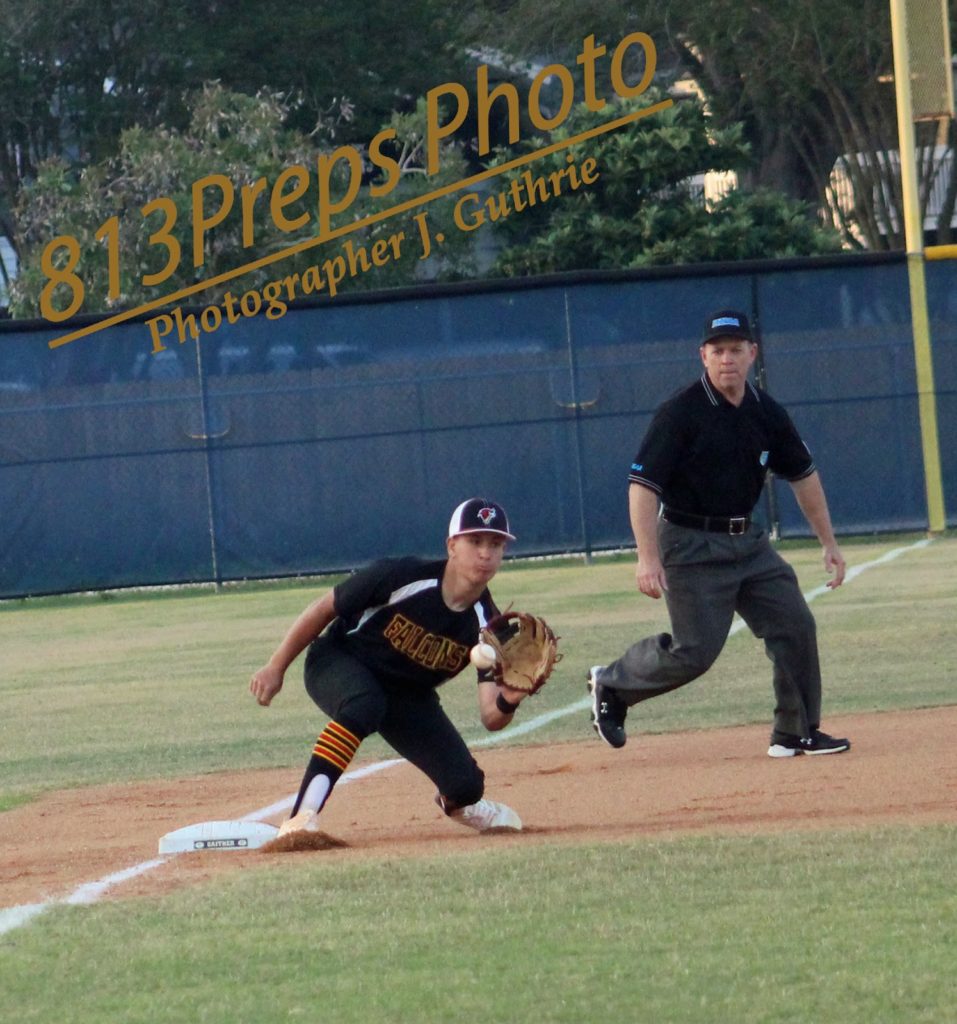 Leto 3B Javy Hernandez.
8. Leto (8-4) – Full disclosure, this week's ballots between the three voters were the farthest apart we've had all season. Attrition and inconsistency gave us a little bit of a headache to be hones. Leto is a prime example of that as the Falcons dominated Gaither and Steinbrenner, but found themselves on a the receiving end of an 8-1 drubbing by Sickles. Javy Hernandez leads the hitters with a .500 average and 15 RBI, while junior Christian Suarez remains undefeated at 5-0 on the mound. A win at home versus King on Tuesday will have a big impact on the Class 7A-8 standings, while a loss would make the quagmire between the two and Gaither a bit of a minefield. [Last week's ranking: 10] 
9. Jesuit (8-3) – Incredibly difficult schedule? Check. Tradition of deep postseason runs? Check. Taking care of business in big-time rivalry? Uhhh… If you are trying to make the argument that the home-and-away series against Tampa Catholic doesn't mean anything, you are out of your mind. The Crusaders took both games this year, making it three-straight over the Tigers. If watching TC celebrate on your home field and take a picture in front of the scoreboard didn't sting like laying down in a kiddie pool full of jellyfish, you are doing it wrong. The fires should be plenty stoked as Jesuit travels to district opponent Jefferson on Tuesday. [Last week's ranking: 5] 
10. Gaither (7-4) – Again another mixed bag week for a Top 10 team, as the Cowboys jump up our list with a big win over King, and a taking-care-of-business victory against East Bay, but a 10-2 loss to Leto started the week with a dull thud. Freshman hurler Austin Grause has been a tremendous bright spot for Gaither going 3-1 on the year with a 1.57 ERA. Gaither has district games against Chamberlain and Hillsborough this week and needs to focus on those games and not look ahead to a brutal upcoming schedule against Alonso, Leto and King starting next week. [Last week's ranking: 13] 
The Next Five:
11. Jefferson (8-3) – [Last week's ranking: 11]
12. Riverview (8-5) – [Last week's ranking: 12]
13. Wharton (9-3) – [Last week's ranking: 15]
14. Berkeley Prep (8-4) – [Last week's ranking: NR]
15. Newsome (7-4) – [Last week's ranking: 14]
Falling out of the rankings this week: Bloomingdale (7-6).