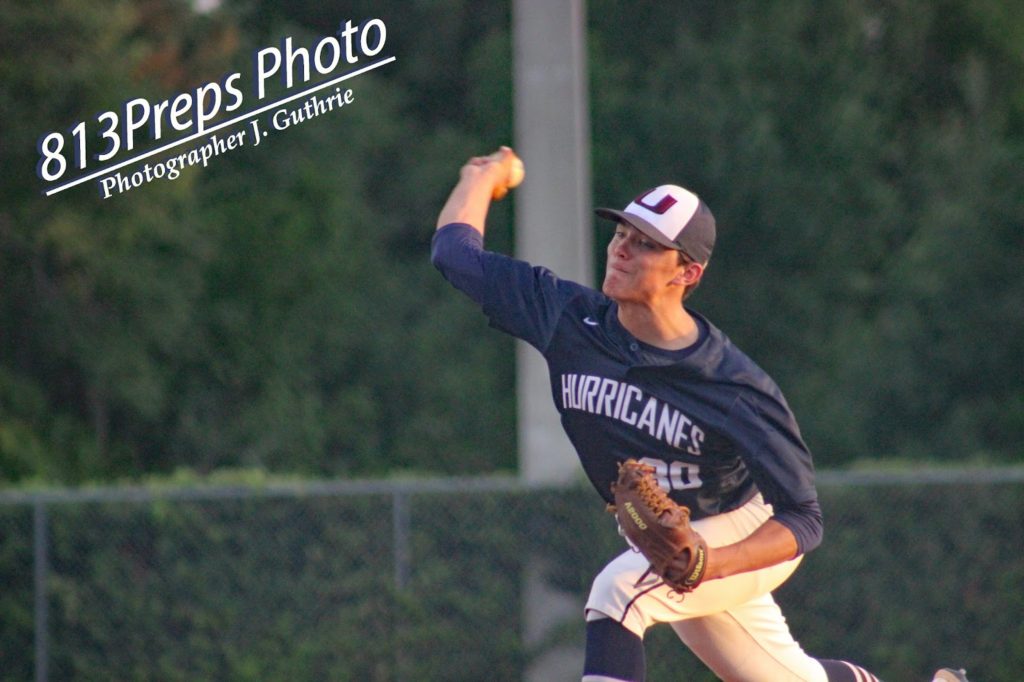 Palm Harbor University junior pitcher Hunter Mink earned a big district win working five innings and striking out five, while allowing just one Alonso run.


By Jarrett Guthrie
TAMPA – Palm Harbor hitters capitalized on two missteps by Alonso pitcher Franco Aleman, as Ryan Laheney and Mitch Farris put solo home runs out in back-to-back innings to give the Hurricanes all the runs needed to top the Ravens, 2-1 in Class 9A-District 8 play.
Laheney (2-for-3), PHU's senior backstop, waited on a 3-2 fastball up in the zone from the Ravens ace, and cracked the ball over the fence in right-center in the second inning.
"Right when Ryan hit that first one over the wall, I went crazy in (the dugout)," Hurricanes starting pitcher Hunter Mink said. "That really changed the momentum of this game."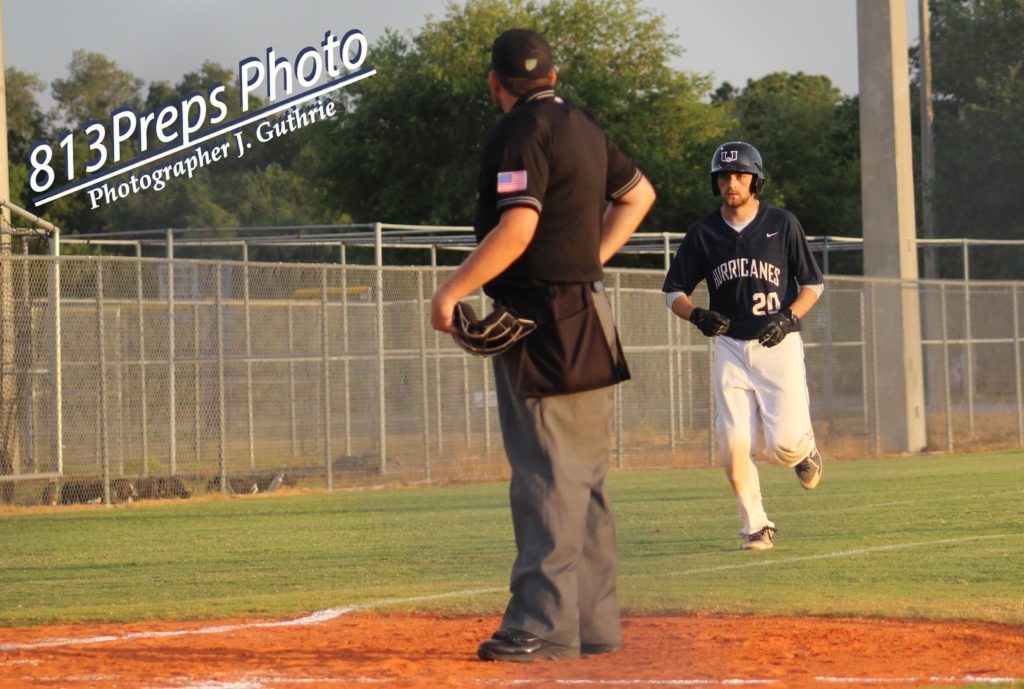 Hurricanes catcher Ryan Laheney trots toward home plate after belting his second-inning home run.
Alonso answered in in the bottom of the second as Renzo Gonzalez led things off with a liner single to right, two groundball outs moved Gonzalez to third, before catcher Gabe Montagna drew a walk and was replaced by speed-up runner Robert Curry. Curry caught the attention of Mink and drew a pickoff attempt to second base, but came in under the tag and created an opportunity for Gonzalez to rush home to tie things at one each.
From there however, Palm Harbor (8-8, 2-3 in Class 9A-8) pitching would hold the Ravens to just three more hits.
Mink, a right-handed junior and University of Florida commit, worked steady on the hill for five innings, allowing four total hits and striking out five.
"As long as I threw strikes, I knew our team had the bats to swing it," Mink said. "My job was just to keep the game as close as I could."
The Hurricanes got the extra run needed in the third as junior Mitchell Farris (2-for-3) crushed a belt-high change-up from Aleman over the fence in right for the first home run of his high school career.
"I was just trying to do anything to help out my team, because I knew this was going to be a low scoring game with great pitching on both sides," Farris said. "I just stayed calm, relaxed and didn't overthink anything."
Mink who was on deck at the time of Farris' dinger said he again erupted after the run support from his teammate.
"I was on deck for Mitch's and I knew off the bat that ball was way gone," Mink said. "Way gone, and again, I went crazy."
After Mink's five innings, the Hurricanes turned to righty Toby Fritz in relief and the senior didn't disappoint, allowing just a single Alonso hit and struck out one to earn the two-inning save.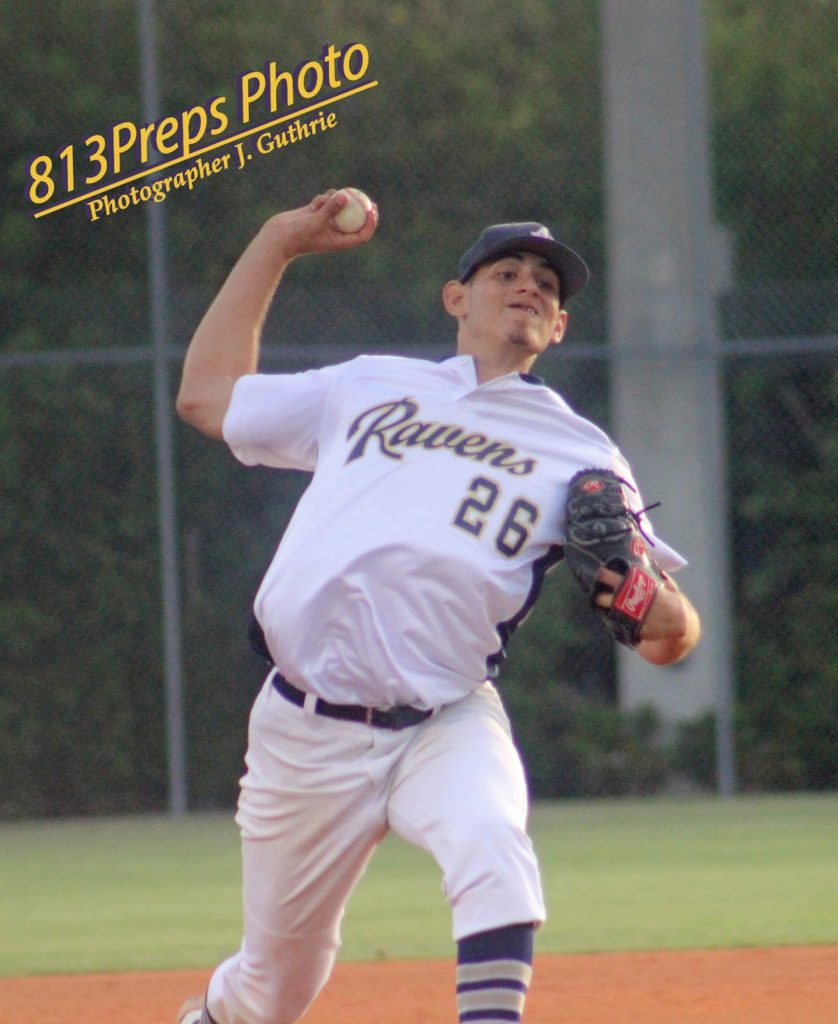 Alonso SP Franco Aleman struck out eight in a
tough district loss.
Aleman took the hard-luck loss – his first of the season – tossing a complete-game, allowing two earned runs on six hits and two walks, while striking out eight (including the side in the top of the seventh), and also had a pickoff of a runner at first to end the sixth inning. The Florida International signee is now 5-1 with an 0.62 ERA on the year.
Alonso (9-9, 2-3 in 9A-8) turned a pair of inning-ending double plays in the loss as third baseman Ryan Drumheller (1-for-2 at the plate) fielded a ground ball, tossed on to Andrew Lara (1-for-3) at second, who transitioned it on to Sehjin Daley (1-for-3, double) at first to end the fourth; and Lara started a double-play to end the fifth, flipping to shortstop Nick Gonzalez, who then threw to Daley.
The win was PHU second of the season against district foe Alonso, and due to Newsome's 6-0 win over Sarasota Riverview on Tuesday, sees the Wolves leading the pack at 4-1 in district play, with Palm Harbor and the Ravens sitting at 2-3, and the Rams in fourth at 1-3 in 9A-8 play.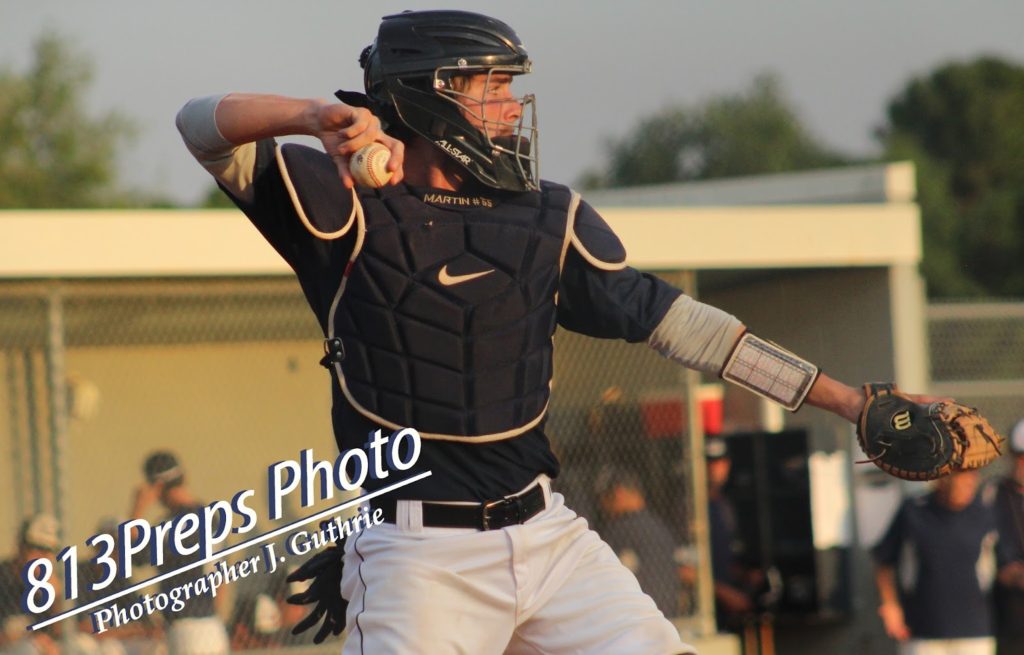 PHU C Ryan Laheney got the scoring started for the Hurricanes with a home run to right-center and also caught a runner trying to steal second in the third innings.