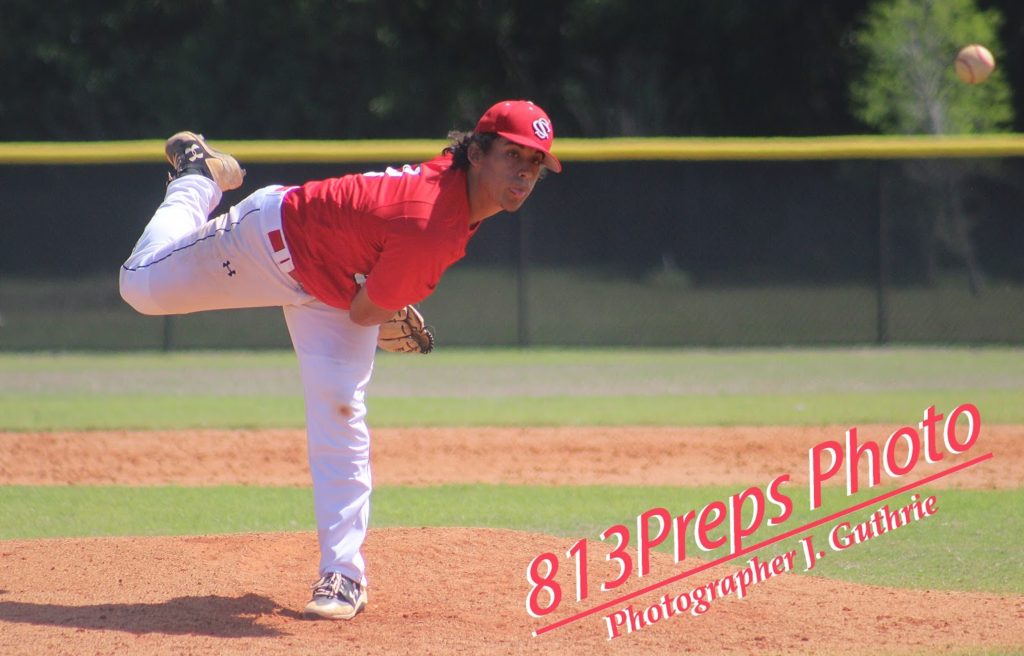 Strawberry Crest senior Damien Torres knows how to meet a challenge and his past has shaped the competitor he is today.
By Jarrett Guthrie
DOVER – A role change for many high school athletes can take some adjusting, and a little adversity can often prove too big a stumbling block for some. But others find their stride quickly and often times it makes the biggest impact on the team, showing how a real leader accepts a challenge.
Strawberry Crest senior Damien Torres had plans to have a big role as a starting pitcher for the Chargers this season, but a February relief appearance at Chamberlain changed all that, as coaches decided the righty's biggest impact on the mound would be to stop spiraling situations and finish things.
"His mentality and reckless style of defensive play seemed perfect to get guys out of trouble," Chargers head coach Eric Beattie said. "He succeeded a few times and he grew to take pride in getting others out of a tough spot."
It was that easy for Torres to change gears.
"At first I was going to be a starter, but I think it was in that Chamberlain game early in the year, and I shut it down," Torres said. "I've really come to like the role, coming in, finishing up games for us."
Unlike many independent news organizations, we haven't put
up a subscription paywall – and we hope to be able to keep bringing you the great stories
from high school athletics in the 813 area free of charge. But we are still a small
business with just a handful of people involved, so there are costs including travel, equipment, and other costs associated with running this business.
We are looking for advertising partners, but we also need to count on our
readers for support. If everyone who reads our reporting, who likes it, helps
fund it, we will be able to continue covering these athletes' endeavors.
Support 813Preps.com for as little as $1 by clicking "Donate" button below.
Adversity created and easily conquered. No big deal. Not for Torres, whose early challenges in his home life, shaped him, and with the support of his extended family, set him up for a future taking shape and paving a new path.
Torres never knew his father, and is still a little reluctant to talk about the situations that removed him from his mother's care at a young age. However, the Chargers senior is more than happy to talk about the tremendous love and support he's received from his aunt and uncle, Paula and Skip Switzer, who have been his guardian since early childhood.
"My aunt and uncle took me in and have always taken care of me," Torres said, "and I'm incredibly thankful for them."
And instead of being hardened by his past, Torres said it has shaped him into who he is and prepared him for his future.
"I think it's made me a stronger person and has made me learn how to deal with adversity," Torres said.
Torres had an immediate impact for the Chargers baseball team going 6-1 over his freshman and sophomore seasons, and going 7-4, with a 1.30 ERA as a junior. This season he is 4-1 in 13 appearances, with a 1.37 ERA, and 42 strikeouts in 30 innings, earning him first-team All-Western Conference honors this year. He is also serving as the Chargers third baseman when not on the mound, and hitting .341, with four doubles and a home run on offense.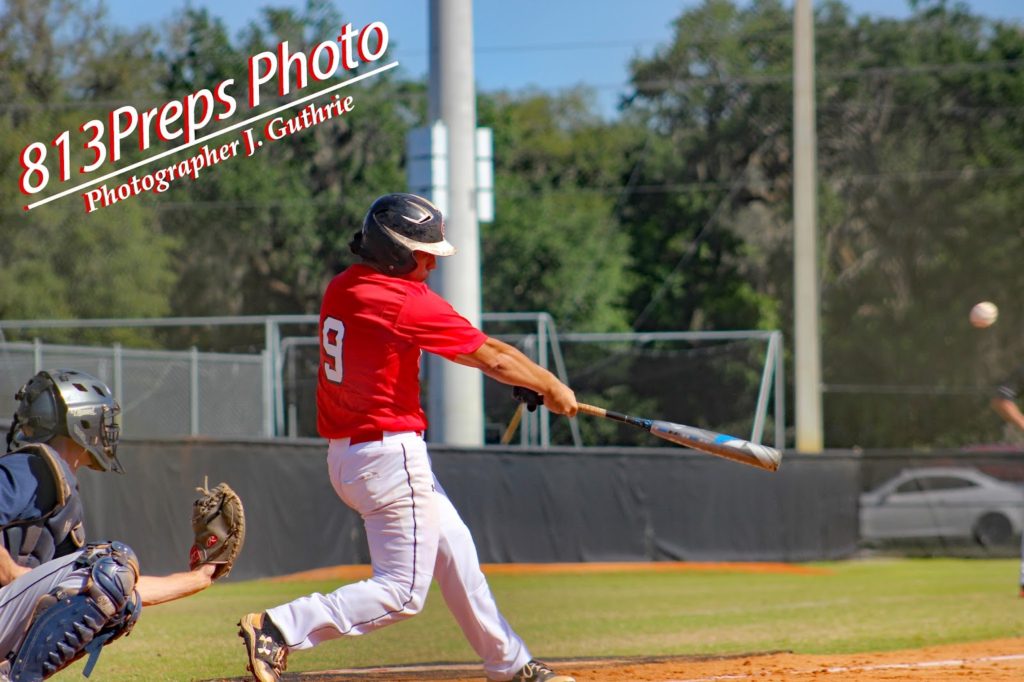 For Beattie, Torres' growth from a quiet freshman, who "barely wanted to shake hands" or "wouldn't look you in the eye," to a confident senior leader on the field and in the classroom has been something that has helped the coach grow as well.
"Damien grew up in situations unlike most and t's easy for us that grew up in a 'functional, loving home' to take it for granted and think others grew up the same way," Beattie said. "Realizing this early on and adjusting my patience level with him has been difficult but key to reaching him."
But Beattie said the struggles Torres faced, shaped him into the competitor he is now – one who is about to be the first member of his family to attend college (along with a cousin, who is also a senior at Strawberry Crest), having signed a letter of intent to play at Florida Southwestern State College.
"Damien hates and is somewhat scared to fail," Beattie said. "That hatred of failure has made him ultra competitive, which helps him perform at a higher level."
"When he is going through a life situation outside of baseball, it still affects him in every area of his life, but every time something pops up, he grinds through it, battles with it and most importantly, I think he learns and grows through the negative that has occurred. He still battles to this day and probably always will."
Torres said he hopes to continue playing baseball at the professional level, but also wants to study physical therapy in college to work in training or in rehabilitation of injured athletes. He said he owes his love of baseball to his Uncle Skip, who started throwing him batting practice when he was a toddler.
"Ever since I was two, my uncle and I would be in the back yard, and he would throw to me baseballs and I'd try and hit them over the fence, and that was were I fell in love with the game," Torres said.
Strawberry Crest (13-8) enters next week's Class 8A-District 4 tournament as the No. 2 seed behind host-school Wharton, and Torres and the Chargers are looking to extend the season.
But as the season winds down, Beattie said he is reflecting on what Torres (one of four Chargers seniors about to graduate) has meant to the program.
"Coaching Damien, among other members of this awesome group of young men has made me a better coach and person … selfishly, coaching Damien has made me a better and more understanding coach," Beattie said. "I can't wait to see him 15-20 years down the road and can use him as an example to all these kids that it's not how you start, it's how you grow and finish that counts."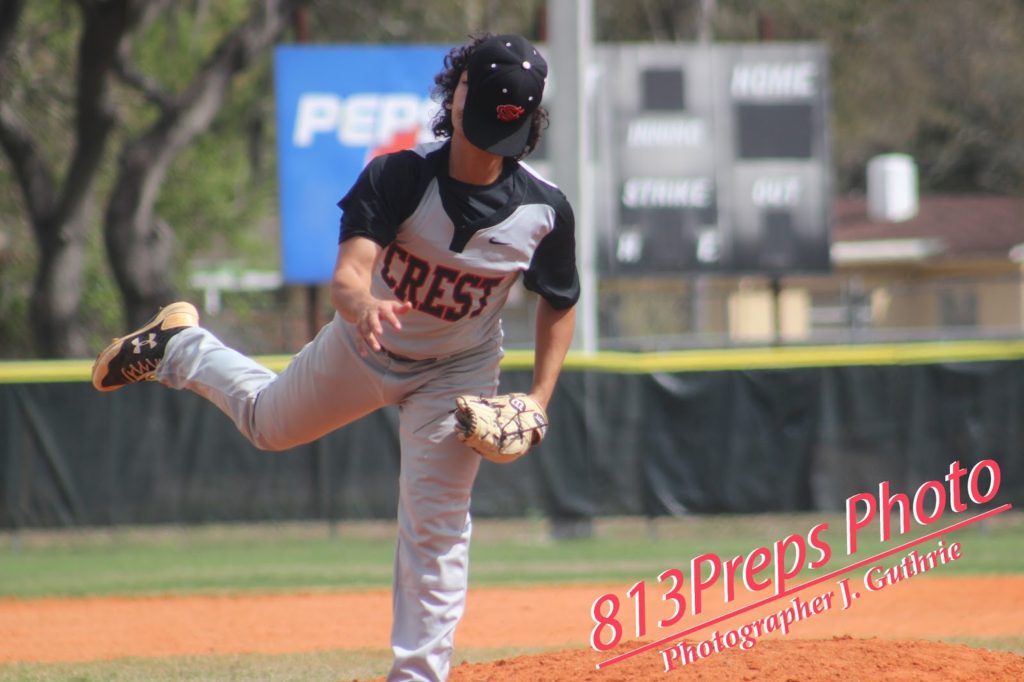 Editor's note: Chargers coach Eric Beattie said to make sure we also mentioned that Torres is a spirit lifter on the team and that he has no problem laughing at himself. So with that in mind, we present one of many photos we have of Damien's hat trying to escape while he's on the mound.