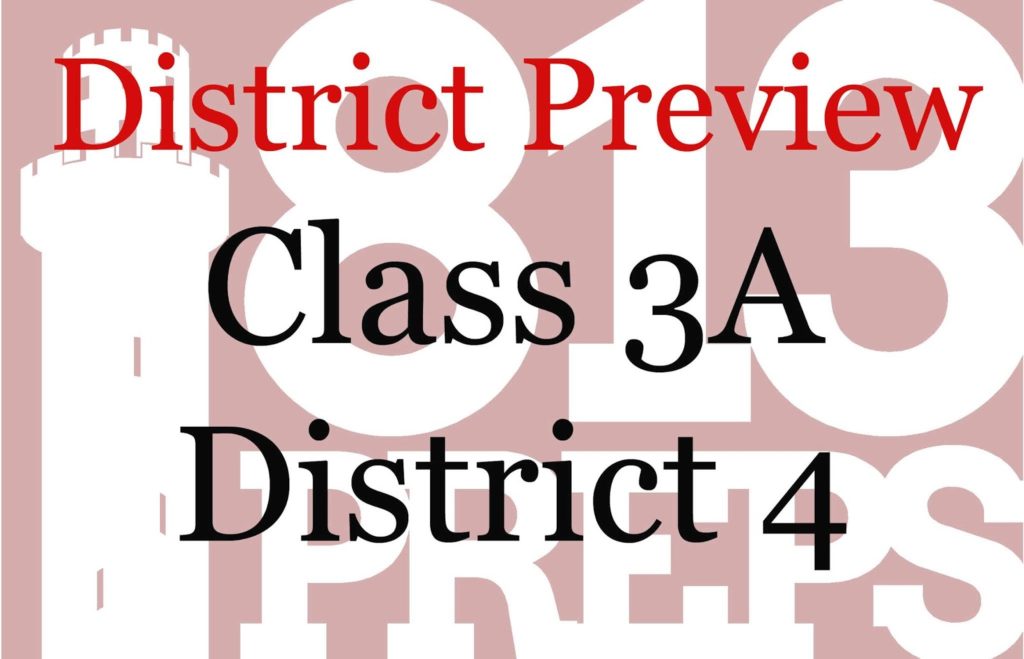 Teams:

 Bell Creek, Bishop McLaughlin, Cambridge Christian, Carrollwood Day, Lakeland Christian, Lakeland Santa Fe Catholic, Seffner Christian, Winter Haven All Saints.
Reigning district champion: Carrollwood Day
Bell Creek
Coach: Frank Burke, 6th season
Record last season: 12-11
Notable Returners: Reece Black Sr., 1B/P; Brendan Gerena-Lee, Jr., P/C/3B; Dante Portillo So., IF/Util.; Dean Hotz, So., OF
Newcomers: Troy Gonzalez, Sr., OF
Outlook: Finishing with a winning record for the first time since joining the FHSAA, Bell Creek has a lot to build on from last season but remains a relatively young program with just three seniors. Junior Brendan Gerena-Lee made 10 appearances on the mound last season, finishing with a 3.24 ERA and 32 strikeouts in 30 innings of work and will likely see that number take an uptick this season. Dante Portillo had an impressive freshman season finishing with a .409 avg, with 18 RBI and nine doubles, and along with Reece Black, Gerena-Lee, and Riverview transfer Troy Gonzalez, the Panthers have some leaders on offense to help bring along the rest of the young team.
————————————————
Unlike many independent news organizations, we haven't put
up a subscription paywall – and we hope to be able to keep bringing you the great stories
from high school athletics in the 813 area free of charge. But we are still a small
business with a handful of paid employees, so there are costs including travel, equipment, and other costs associated with running this business.
We are looking for advertising partners, but we also need to count on our
readers for support. If everyone who reads our reporting, who likes it, helps
fund it, we will be able to continue covering these athletes' endeavors.
Support 813Preps.com for as little as $1 by clicking "Donate" button below.
Cambridge Christian
Coach: Stephen Piercefield, 6th season
Record last season: 18-6
Notable Returners: Jonah Rawls, Sr., OF; Duane Drummond, Sr., OF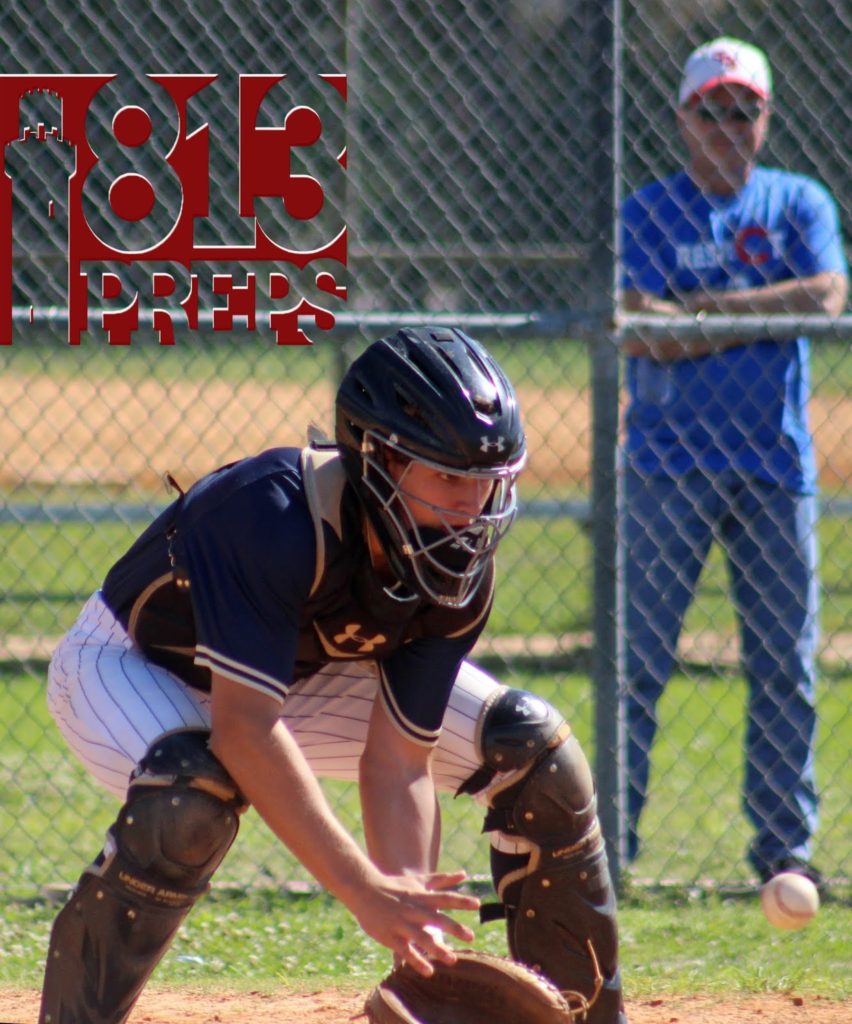 Junior C Tilden Agee
Breakout performer: Junior Tilden Agee was solid at the plate for CCS last season hitting .281 with 12 RBI, seven doubles and two home runs, but it is behind the plate where he has his biggest impact. A great defender, who didn't commit an error last season, has a quick release and solid arm, but more importantly just gets the game of baseball. Called all his team's pitches as a sophomore and managed a staff that posted a 2.03 ERA last year.
Outlook: A hot start to the season, fizzled for the Lancers as Cambridge Christian dropped three, regular-season district games in a row in April, and bowed out of the district tournament with a disappointing loss to Lakeland Santa Fe in the opening round. Losing eight seniors from last season including its entire starting rotation and its starting infield will be an adjustment, however, the Lancers cupboard is not bare as Agee leads a good crop of returners.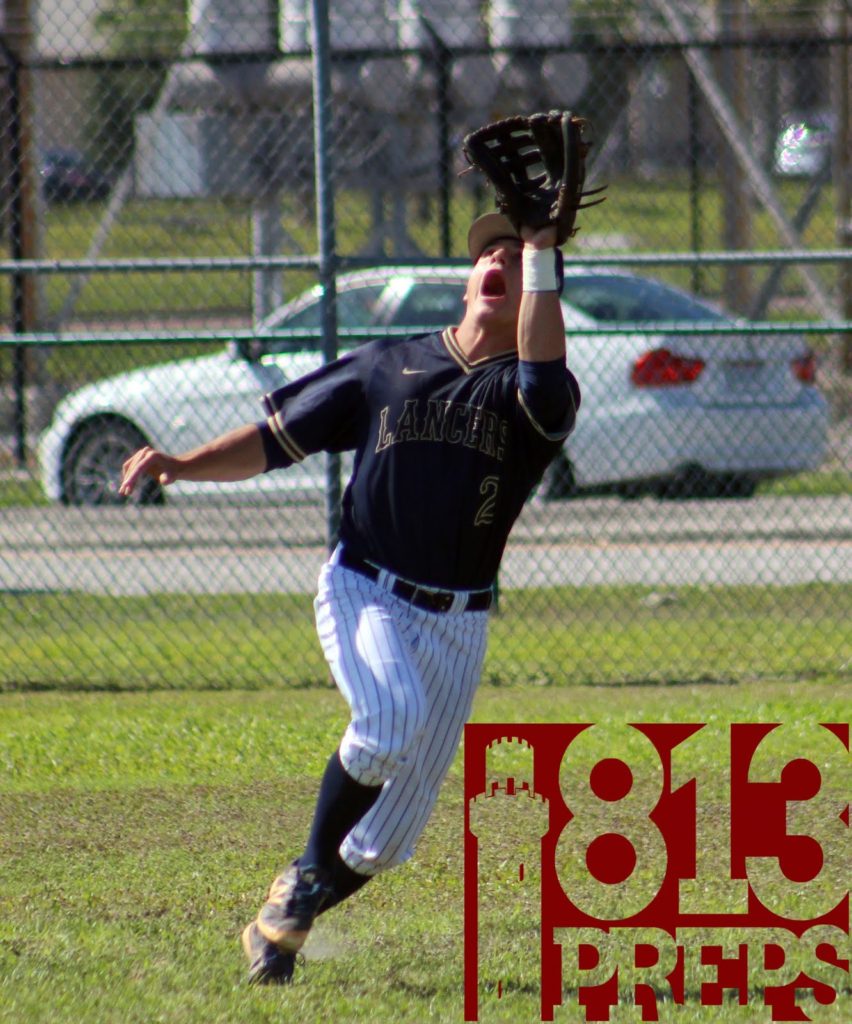 Cambridge Christian OF Jonah Rawls
Jonah Rawls is an excellent producer at the plate who hit .343, with 14 RBI and 15 runs scored last season, and Duane Drummond returns after hitting .291 and scoring 13 runs … On the mound is where the Lancers might face their toughest challenge as senior, righty Ben Block is the most experienced returning pitcher after recording eight innings of work last season. Block allowed two unearned runs, on five hits, with five strikeouts and was 1-0 on the mound. Junior RHP Blake McCoy should see time on the mound this season, and help solidify the defense where needed.
Carrollwood Day
Coach: Jim Marshall, 1st season
Record last season: 24-4, region champion, state semifinalist
Notable Returners: Dillon Baker, Sr., IF; Kyle Benedict, Sr., OF; Blake Hooker, Sr., MIF; Will Grisack, Sr., RHP; Nick Watts, Sr., RHP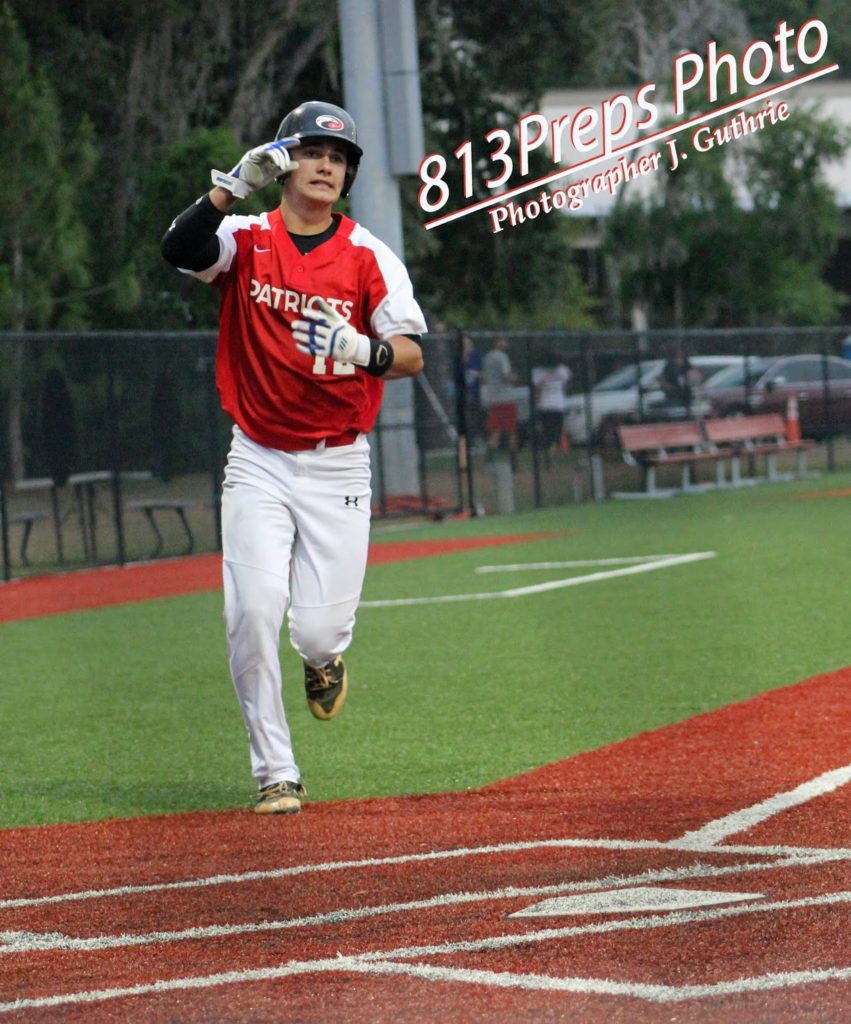 CDS senior Blake Hooker
Adjusting to change: Player turnover is something every high school team has to face regularly, but the Patriots lose six regular starters on defense and its top three starting pitchers from the program's first-ever 20-win, district and region championship team. But CDS has also faced turnover of a different sort as the team will be taking the field under a third different coach in the last three seasons with Jim Marshall takes over for Ken Akins, who took the baseball coaching job at Academy at the Lakes. The change in regime goes a step deeper as Carrollwood Day announced former MLB player Mijon Cummings as its head coach in August, only to name Marshall head coach a few months later.
Outlook: The senior-laden 2018 team drew much of the attention last season, but one of the Patriots steadiest producer on offense last season was Blake Hooker, who posted a .337 average, with 24 runs, 23 RBI, 11 stolen bases and five doubles. Hooker returns to help key an offense that includes returners Dillon Baker (15 runs scored last season) and Stetson football commit Kyle Benedict. On the mound, replacing its top three innings eaters will be Nick Watts who was 4-0, with a 0.94 ERA last season and Lehigh signee Will Grisack, who recorded six saves and struck out 24 batters in 16 innings last season.
Carrollwood Day RHP Will Grisack
Seffner Christian 
Coach: Sal Giardina, 3rd season
Record last season: 10-12
Notable Returners: Jackson Shelton, Sr., SS; Daniel Tomasello, Jr., C; Tommy Turkett, Jr., LHP/1B; Bobby Wellen, Sr., LHP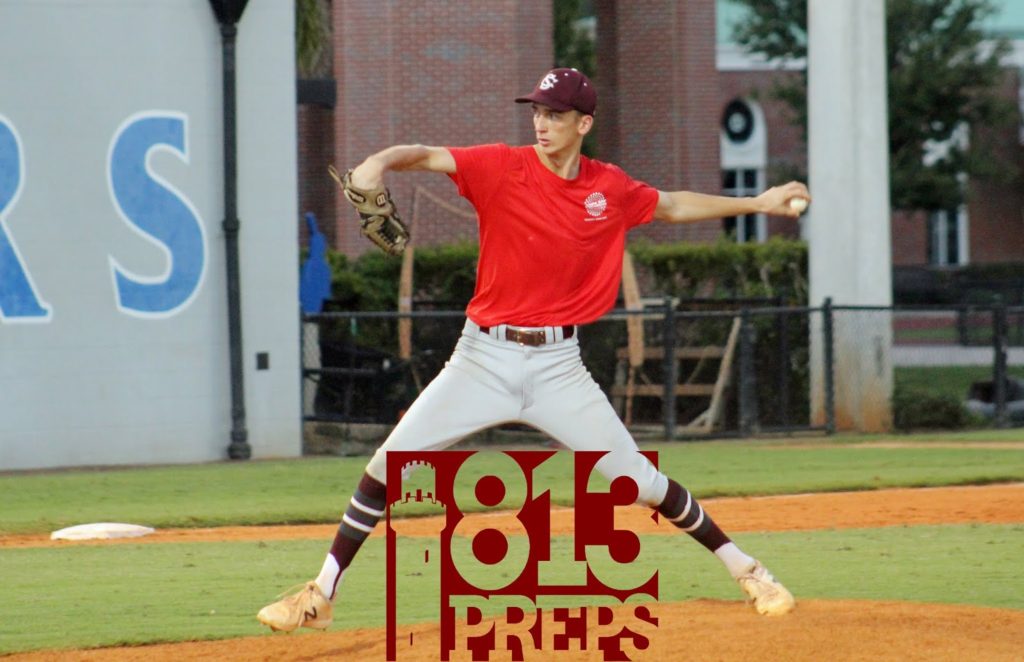 Seffner Christian junior Tommy Turkett
Cleaning up on defense: According to coach Sal Giardina, much of the offseason focus has been on defense for the Crusaders after 31 infield errors in 2018 derailed some opportunities at wins, including dropping one-run games to Fort Myers Evangelical Christian, Cambridge, Lakeland McKeel and Tampa Prep with multi-error games. The coach said his team is trending in the right direction and hopes those close games swing in his team's favor this season.
Outlook: Senior LHP Bobby Wellen (an NCAA Div III Messiah College commit) and junior Tommy Turkett will serve as the Crusaders top starting pitchers this season, a duo Giardina thinks will be a strength for his team. Turkett, a 6-foot-5 left hander, will also play first base for SCA and has made solid strides at the plate as well … Mentioned above the Crusaders are hoping to find some more consistency on defense, but have a good example to follow there in senior shortstop Jackson Shelton (.338, 17 runs scored last season), and a solid player behind the plate in Daniel Tomasello (.333, eight RBI) … Senior OF Bryce Mitchell has a chance to make an impact offensively for the Crusaders, and sophomore RHP Spencer Boyton (transfer from Academy at the Lakes) will be used on the mound this season.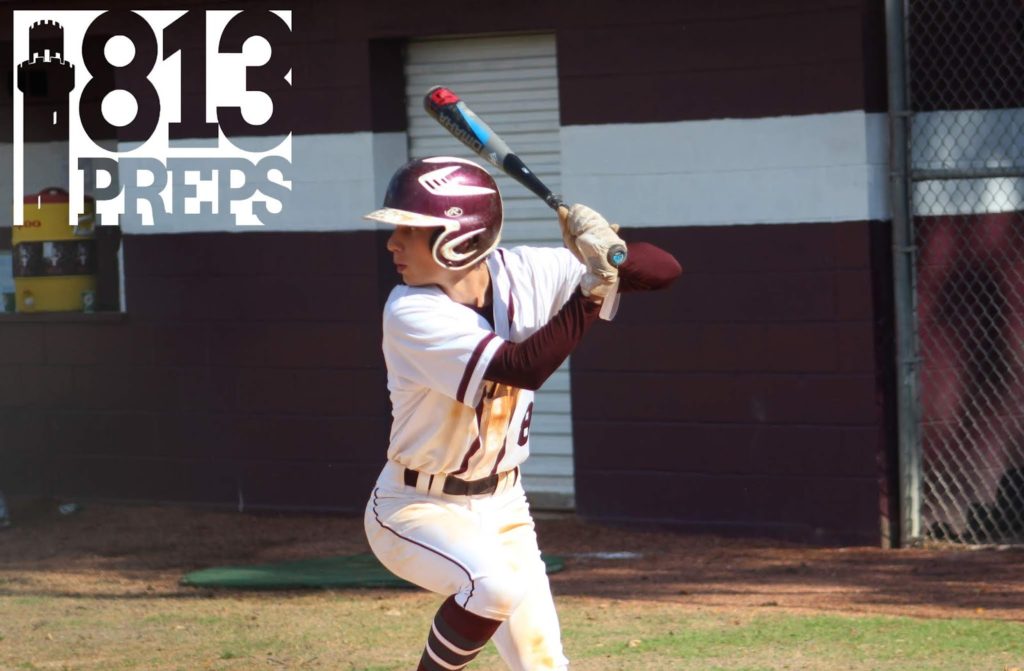 Seffner Christian senior Jackson Shelton
Out-of-County Competition to Watch: 
Bishop McLaughlin 
Coach: Jeff Swymer, 6th season
Record last season: 19-7
Brief Outlook: Senior Justin Koehler (5-3, 1.41 ERA, 76 strikeouts in 49 2/3 innings) and Hunter Gillespie (7-2, 2.10 ERA, 53/9 K/BB last season) will lead an impressive pitching staff. While Koehler, who was also a monster at the plate, hitting .390, with four home runs, 28 runs and 28 RBI last season, will be joined leading the offense with Bryce Carroll who posted a .353 average with 25 runs scored and 15 RBI, Derick Stager (.388, 26 runs), and Shafer Magee (.329, 21 RBI). The Hurricanes should be tough in all aspects this year.
Lakeland Santa Fe Catholic 
Coach: David Saliba
Record last season: 21-7
Brief Outlook: The Hawks return four now-senior pitcher, who made at least seven appearances a season ago. RHP Corey Armstrong (Florida State College at Jacksonville commit) leads that group after posting a 6-1 record last season, averaging a strikeout per inning, to go along with returning pitchers lefty Caleb Overlock (2-1, 2.90 ERA) and RHP Miles Thompson (2-0, 0.76 ERA) and RHP Kelvin Lorascain (1-1, 1.43 ERA).
Lakeland Christian

Coach: Blane Fox
Record last season: 19-11, district runner-up, region finalist
Brief Outlook: Though the Vikings lost a number of graduating seniors as well as leading hitter Cole Cothren (transferred to Plant City), Lakeland Christian will contend for a postseason spot again this season. A lot of young players got experience last season including 3B Ryan Jenkins (who hit .302 with 23 RBI as a freshman) and the Vikings return depth on the mound including RHP Cade Kontny (Spring Arbor Univ commit; 2-3, 3.64 ERA in 2018).
Winter Haven All Saints
Coach: Michael Panico
Record last season: 3-19
Make sure you are keeping up with all our coverage by following us on social media throughout the season.