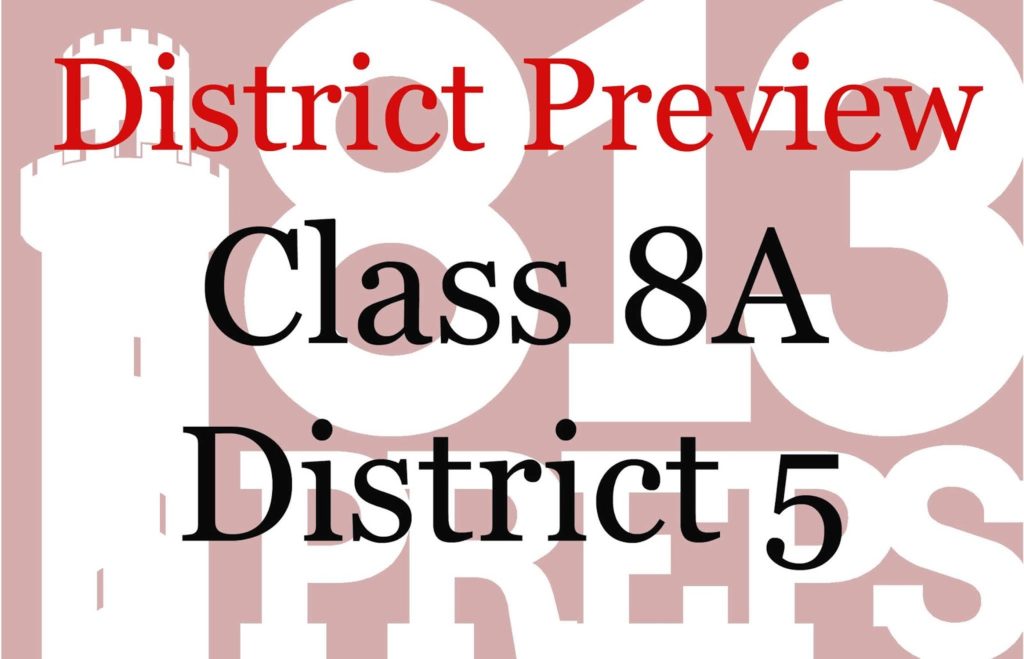 Teams: Plant, Sickles and Steinbrenner
Reigning district champion: Sickles
Plant
Coach: Dennis Braun, 14th season
Record last season: 23-6, district runner-up, region finalist
Notable Returners: Matt Coker, Sr., P/MIF; Leo Oshinski, Sr., LHP; Gabe Rincones, Sr., OF; J.D. Urso, Sr., MIF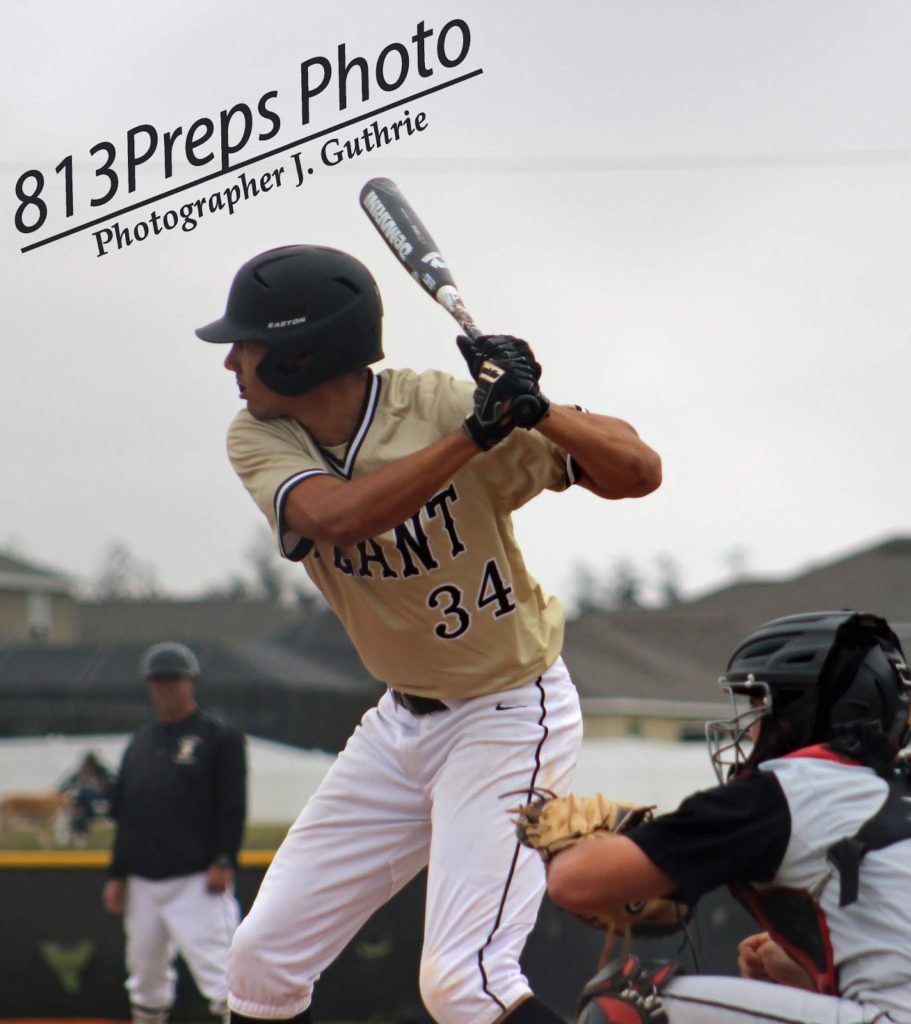 Plant senior OF Gabe Rincones
Editorial take: Underdog status – Taking a hit from departing leaders is nothing new for Plant, which has one of the county's richest baseball legacies and saw three of its alums reach the Major League level in 2018. This season will be no different in that department, as the Panthers look to fill the voids left behind by Miami Marlins first-round draft pick Connor Scott and leading pitcher and RBI-man Brock Fagler from a season ago. So yes, there won't be dozens of scouts at all its practices and the team starts a little bit more choked up on the bat this season, but a "down year?"
C'mon, it's Plant.
The Panthers will be fine and be a battle for any team in the area again this season. However, this doesn't mean Plant isn't looking forward to the opportunity of fighting up for a change.
"We don't get to be the underdog very often and I'd rather be that than what we usually are," head coach Dennis Braun said. "It's a lot harder to be the team that is supposed to win than the underdog that isn't."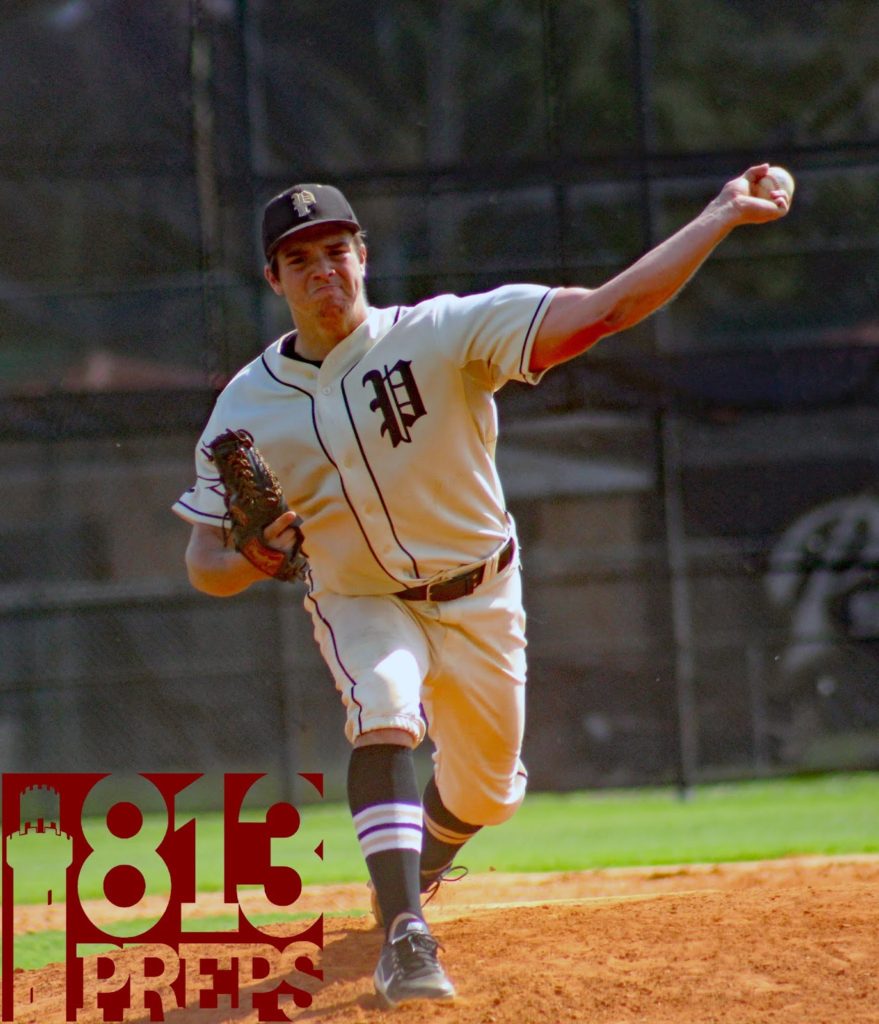 Plant senior LHP Leo Oshinski
Outlook: Don't fall too deep into the "underdog" trap – the Panthers will return a very skilled team with 10 seniors. Led offensively by seniors and St. Petersburg College commits OF Gabe Rincones (.299, 17 runs and two home runs in 2018) and MIF J.D. Urso (.333, 24 RBI), Plant knows how to swing it and also has a strong defense … The Panthers are missing the lights-out, 10-K-a-game No. 1 starter they've had for a number of years, but return some experienced pitchers to the mound this season in seniors LHP Leo Oshinski (7-1, 2.49 ERA) and RHP Kyle Gates as starters, and RHP/MIF Matt Coker (3-0, 1.17 ERA in 18 innings last year) coming on in relief … The Panthers also hope to get some help on the mound and at the plate from 6-foot-4, sophomore LHP/1B Jac Caglianone, who transferred to Plant from Berkeley Prep this season.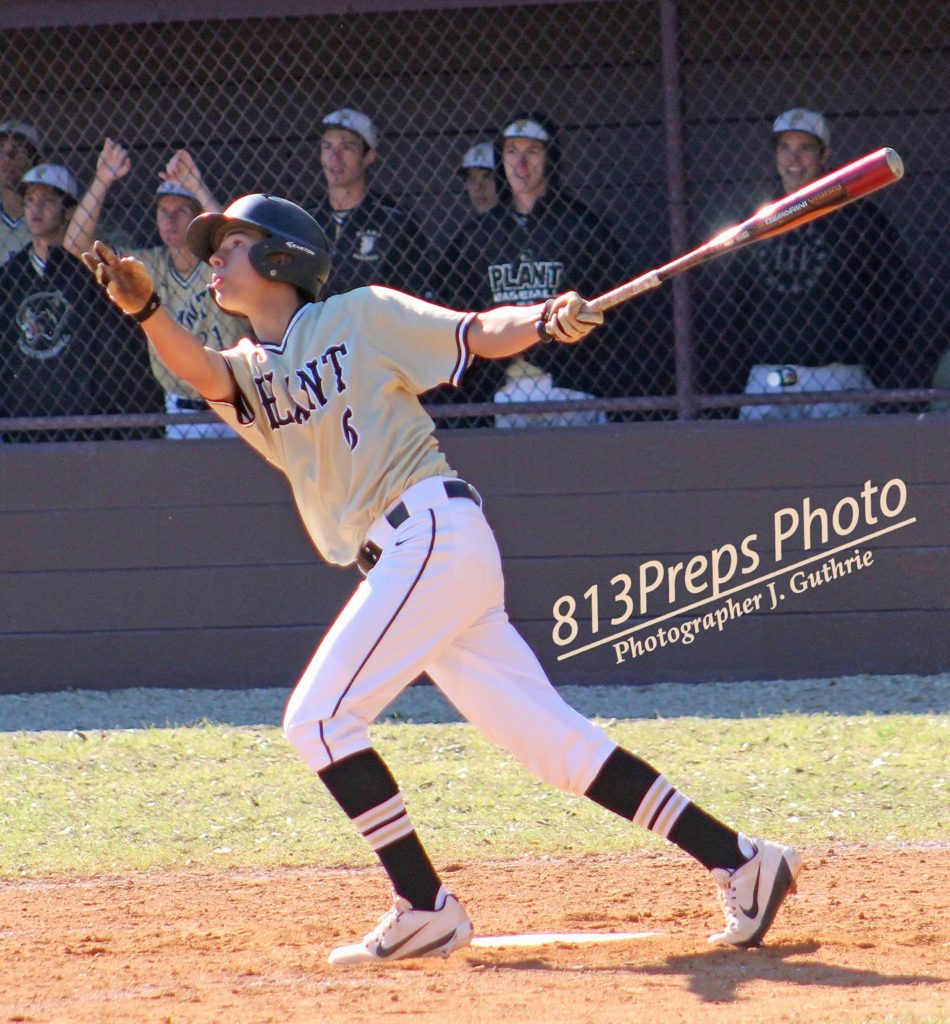 Plant senior J.D. Urso
————————————————
If you like what we do, we need support to maintain the level of our content. Unlike many independent news organizations, we haven't put
up a subscription paywall – and we hope to be able to keep bringing you the great stories
from high school athletics in the 813 area free of charge. But we are still a small
business with a handful of people involved, and we pay our writers thanks to a few generous advertisers. But the fact is, those funds will not support us for a whole season as there are costs including travel, equipment, and other costs associated with running this business.
We are looking for advertising partners, but we also need to count on our
readers for support. If everyone who reads our reporting, who likes it, helps
fund it, we will be able to continue covering these athletes' endeavors.
Support 813Preps.com for as little as $1 by clicking "Donate" button below.
Sickles
Coach: Eric Luksis
Record last season: 22-5, region semifinalist
Notable Returners:
Trey Bacon, Jr., 2B/SS; Danny Bernstein, Sr., C; Chase Centala, Jr., RHP; Dylan Eskew, Sr., SS/RHP.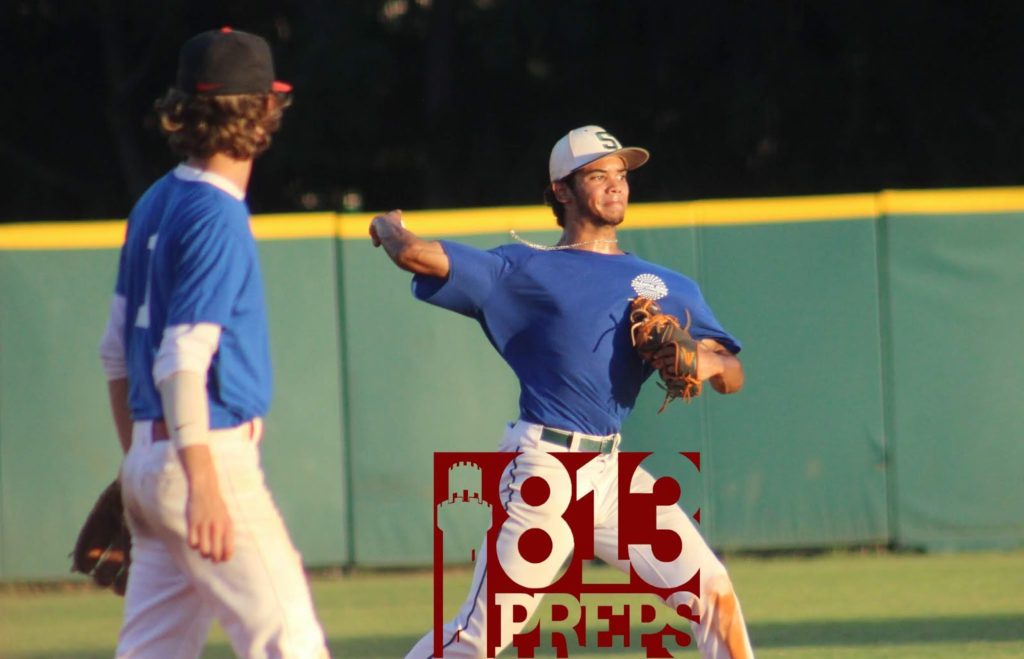 Sickles junior 2B/SS Trey Bacon
Editorial Take: Checking things off the list – Last season Sickles checked the box for a first district title and a program-record 22 wins. District titles are nice, but Sickles couldn't hold off district runner-up Plant in the region semifinals, splitting the season-series at two games apiece at the worst possible time. With just one region title (in 1999 after a district runner-up finish) serving as the only FHSAA final four appearance for the Gryphons, there are still some accomplishments to check off. But there is a long season to go, and Sickles will have a huge target on them after finishing the season 14-2 after the Saladino Tournament. The Gryphons will not be sneaking up on any one this season, because if other teams are making checklists "Beat Sickles" might be circled in red at the top.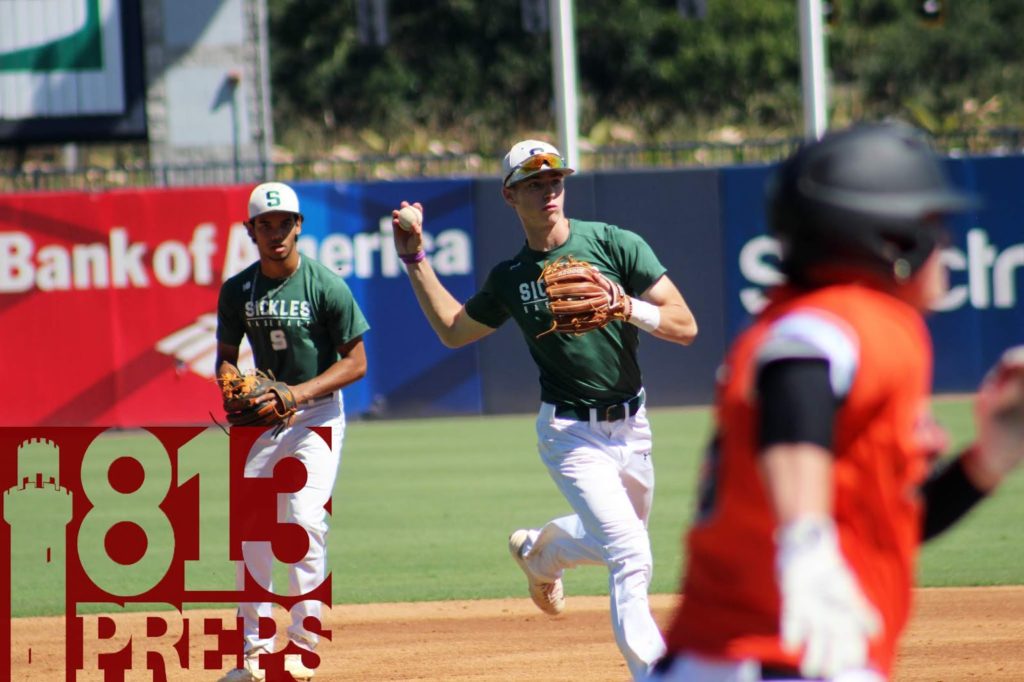 Sickles senior Dylan Eskew
Outlook: Expectations are high for the Gryphons with arguably the best one-two, returning punch on the mound in senior RHP/SS Dylan Eskew (9-2, 1.83 ERA, 85 K's in 65 innings) and junior RHP Chase Centala (6-1, 1.36, 49 K's in 46 1/3 innings; USF commit) looking to improve on those numbers from last season … And if great pitching isn't enough, Sickles defense is legit as well, with the Miami signee Eskew having a vacuum and hose from shortstop when not pitching, junior Trey Bacon flashing leather at second and short, and a tremendous leader behind the dish in three-year starting catcher Danny Bernstein (Tallahassee Community College commit) … Still not convinced, they are kinda good at making them bats *ping*. Eskew, a first-team All-813Preps selection last year, hit .465, with 29 RBI, 28 runs scored, six doubles, four homers and 12 bags, Bernstein hit .320 with 23 RBI and six doubles, a Bacon swiped 16 bases and scored 22 runs, while bringing back steady production from senior Tyler Green (16 runs) and adding speedy transfer Justin Turk (transfer from Steinbrenner) to the fold.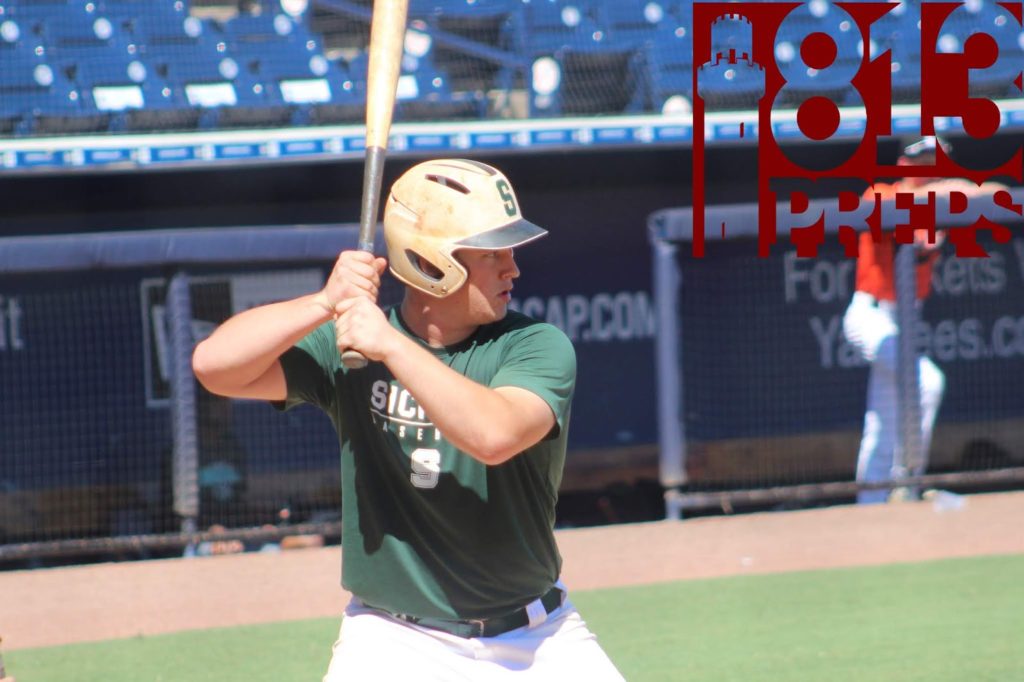 Sickles senior C Danny Bernstein
Steinbrenner
Coach: John Crumbley, 10th season
Record last season: 13-11
Notable Returners:
Donovan Garcia, Jr., IF; Bryce Leonhardt, Sr., RHP; Mike Mullins, Sr., OF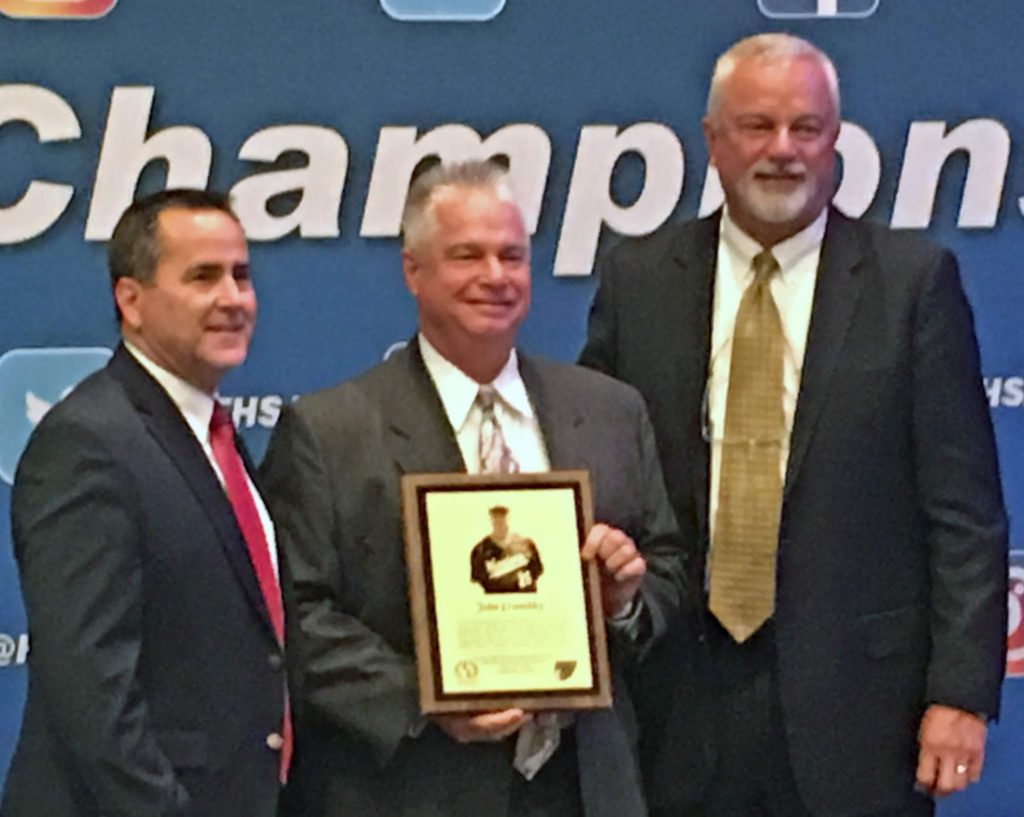 Steinbrenner baseball's John Crumbley was
enshrined in FHSAA Hall of Fame Class of 2018.
Editorial Take: I dare you – Go ahead and sleep on the Warriors, let's see what that gets you. Plant is fully embracing the "underdog" mentality and Sickles is looking to play "King of the Mountain" in the county. So, you figure you don't have to worry about Steinbrenner? The program that in nine years has never had a losing season? The team that has advanced out of Saladino Tournament pool-play in six of those nine appearances? That won a state title in just its seventh season, has three district titles, four region appearances, and a Saladino Championship? An FHSAA Hall of Fame coach with 700-plus wins? Four state titles? A national title? Sure, sure. Go into Lutz thinking you've got an easy win. Just remember that it's a hell of a long walk from that field back to the parking lot after you just got punched in the mouth.
Outlook: Replacing 10 seniors is no easy task, and all fun aside (see above) the Warriors have a challenge ahead of them. However, there are solid pieces in place with IF Donovan Garcia (.333, 11 runs scored), OF Mike Mullins (.375, 10 runs scored), along with returners 1B/C Garrett Reynolds and C/OF Griffin Garcia who will serve as experienced players on which to build upon … Senior RHP Bryce Leonhardt (a Flagler College signee) returns to the mound after posting a 1.46 ERA last season and 27 strikeouts in 24 innings, and senior right-handers Ryan Andrews, RJ Parker, Chris Reynolds, and junior Brayden Heidel all figure to contribute on the mound for Steinbrenner this year.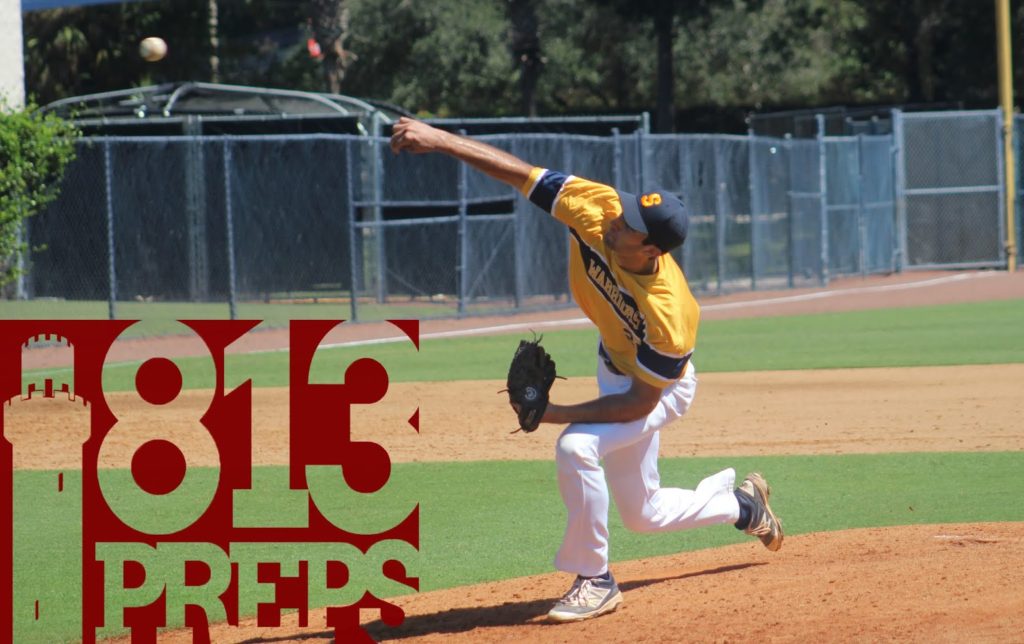 Steinbrenner senior RHP RJ Parker. 
Make sure you are keeping up with all our coverage by following us on social media throughout the season.