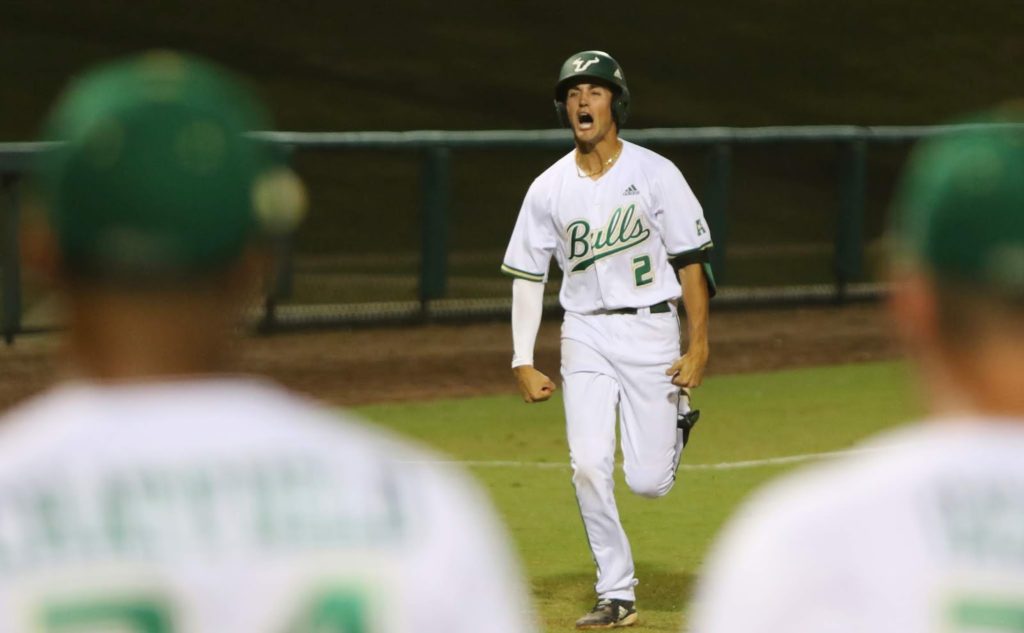 University of South Florida freshman Nick Gonzalez, an Alonso High graduate, heads for home after hitting a 3-run home run in his first collegiate at-bat. (Photo by Will Turner)
By Will Turner 
Staff Writer 
TAMPA – Alonso High alum SS Nick Gonzalez was penciled into the nine-hole for the University of South Florida baseball's season opener against Samford on Friday night for his first career collegiate start.
Gonzalez made it memorable.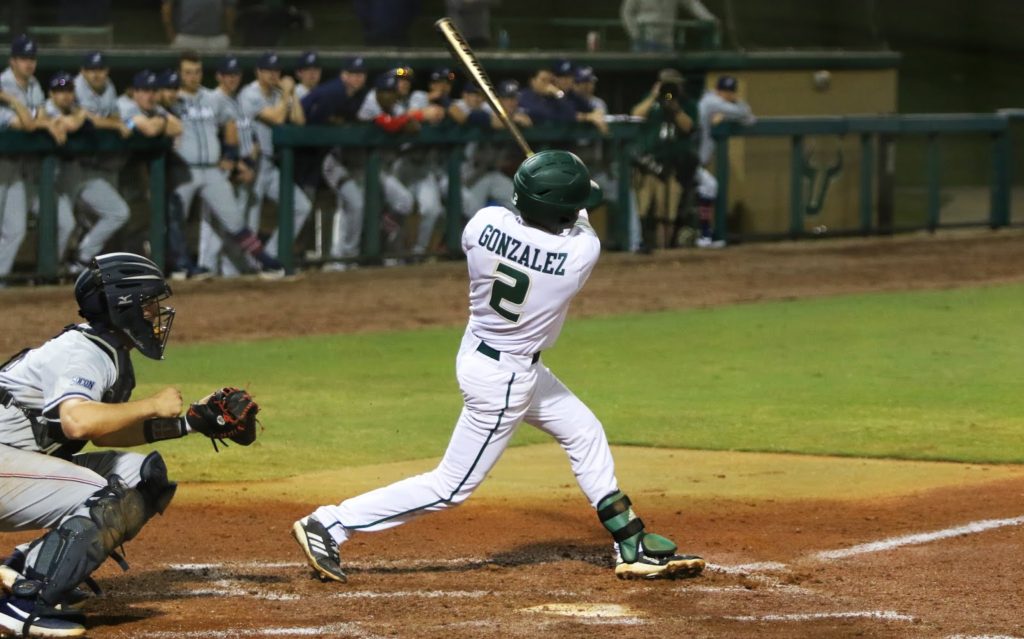 Gonzalez follow through on his first collegiate homer, and just the third home run of his total baseball career. (Photo by Will Turner)
In the second inning, Gonzalez stepped up with runners on first and second for the Bulls, who held a 1-0 lead. On the second pitch he saw, Gonzalez belted a three-run home run over the left field wall – his first collegiate jack.
"It's just something that everyone looks for as a freshman in their first AB, just to go deep," Gonzalez said. "I got a pitch I could drive, fastball middle-in on a hit-and-run."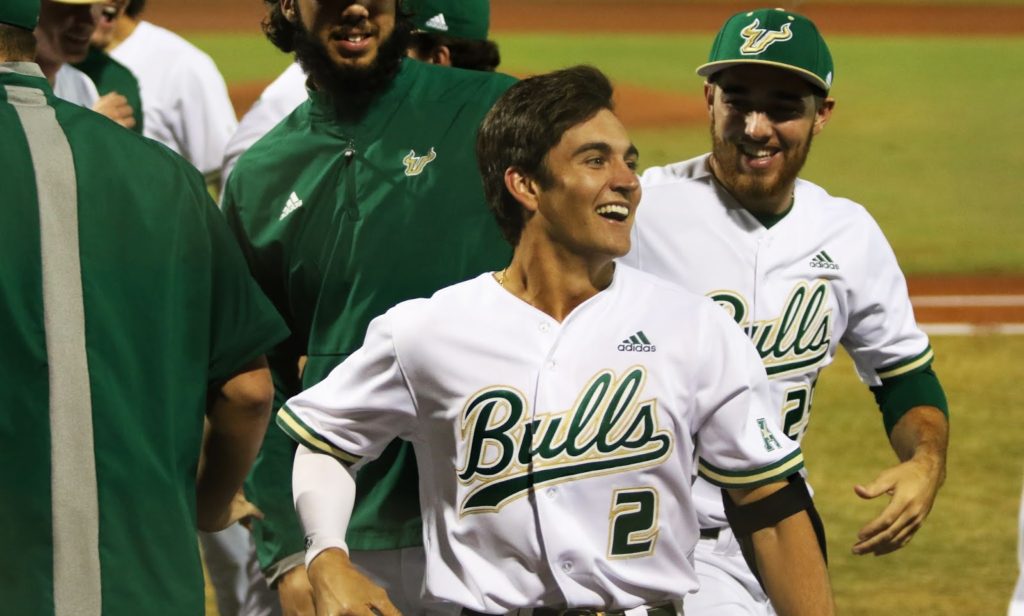 (Photo by Will Turner)
The bomb was just the freshman's third home run all-time. He hit one in both his junior and senior seasons at Alonso.
"[Hitting the home run] was a nice change," Gonzalez said. "I'm a guy who likes to barrel the ball a lot, so I look for pitches I could barrel, I ended up getting one and good things happened."
He finished 2-for-4, with three RBI and a run scored in the game. He reached on an infield single in his next at-bat. Gonzalez was one of two freshmen who went yard in the Bulls season opener – Lakewood Ranch product Dylan Buck deposited a solo home run over the left field wall in the third as USF won 7-4.
– Will Turner is a student at the University of South Florida pursuing a double major in mass communications and history. He is the owner of WTurnerProductions.com, a high school sports website covering the entire Tampa Bay Area. Follow Will on Twitter at @TBTurner813 or at @WTProTampa.