Reigning district champion:

Braden River
Armwood
Coach: Bobby Mondoux, 1st season
Record last season: 7-16
Notable Returners: Tyler Castelli, Jr., OF; Trevor Finan, Jr., SS/RHP; Cameron Oliu, Jr., RHP;
Christian Tate, Jr., OF; Chris Tavarez, Sr., OF
Outlook: New coach Bobby Mondoux takes over at Armwood as the Hawks come off of back-to-back seven-win seasons. The first-year coach said a focus on team chemistry on the field will hopefully show up in the win column this season … Leading the way for Armwood is a good group of returning players including senior Chris Tavares (.296, 18 runs scored, 14 stolen bases and six doubles), juniors Christian Tate (15 RBI) and Tyler Castelli (10 RBI), junior and Army commit SS/P Trevor Finan, who struck out 32 hitters in 11 appearances on the mound last season, junior RHP Cameron Oliu (10 appearances in 2018) … Mondoux said he has high expectations for a few new members of the team junior RHP/IF Caleb Christianson and freshman 3B/RHP Jacob Johns … The Hawks are looking to reach the region playoffs for the first time since 2016.
————————————————
Unlike many independent news organizations, we haven't put
up a subscription paywall – and we hope to be able to keep bringing you the great stories
from high school athletics in the 813 area free of charge. But we are still a small
business with a handful of paid employees, so there are costs including travel, equipment, and other costs associated with running this business.
We are looking for advertising partners, but we also need to count on our
readers for support. If everyone who reads our reporting, who likes it, helps
fund it, we will be able to continue covering these athletes' endeavors.
Support 813Preps.com for as little as $1 by clicking "Donate" button below.
Braden River
Coach: Craig Page, 6th season
Record last season: 18-11, region semifinalist
Brief Outlook: On the mound, senior RHP Calvin Hedgepeth returns having made 11 appearances for the Pirates last season, going 1-1, with a 4.41 ERA and 12 strikeouts … Senior OF Collin Goda hit .363, scored 24 runs, stole 11 bases and hit five doubles.
Brandon
Coach: John DiBenedetto, 1st season
Record last season: 11-14, district runner-up
Notable Returners: Marcus Lawrence, Jr., OF/RHP; Raekwon Williams, Sr., SS; Jalen Wright, Sr., OF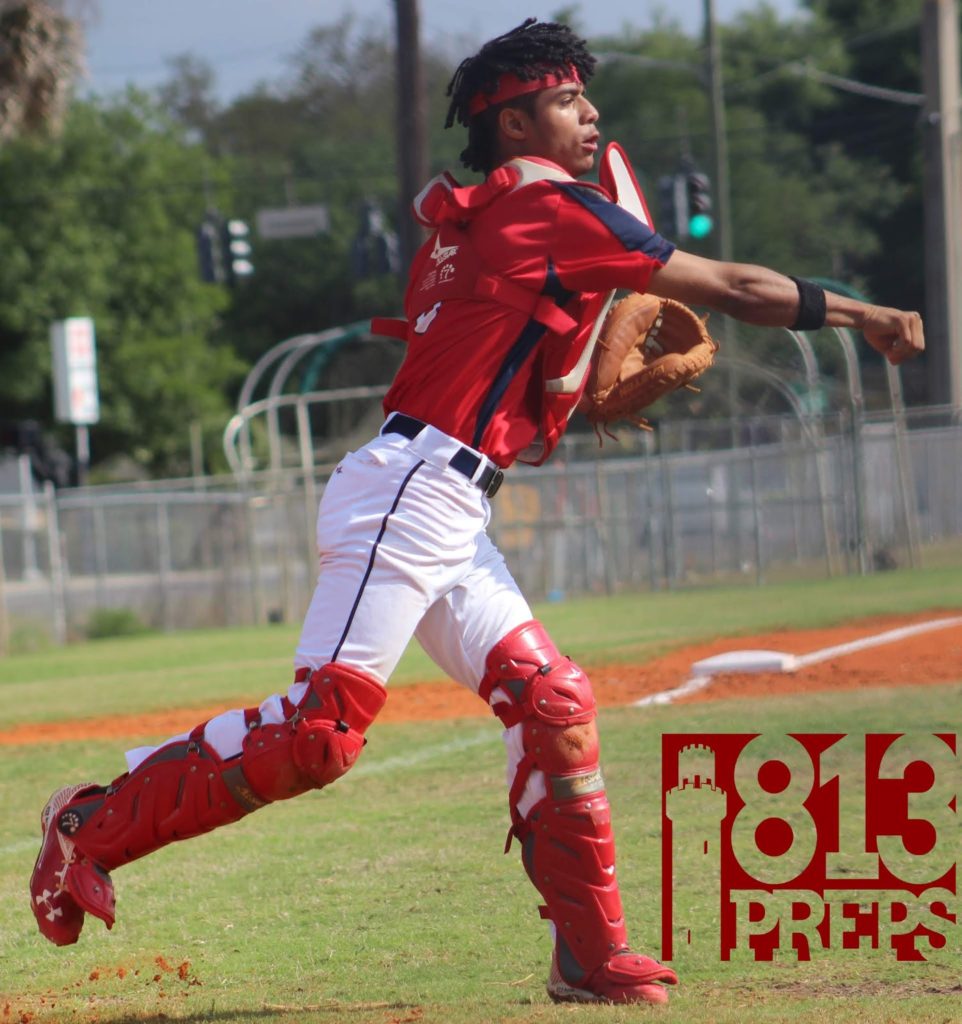 Brandon junior C Phredro Drayton 
Outlook: The Eagles enter the season with a new coach for the first time in 16 years as coach John DiBenedetto (who served as the head coach at Pasco County's Academy at the Lakes for the previous three seasons) takes over for Matt Stallbaumer (who stepped down at the end of last baseball season after taking over the program in 2004). And the transition will be challenging as Brandon lost its top six hitters and all of its innings pitched from last season to graduation … Stepping in to lead things on the mound will be junior right-handed Marcos Herrand, a home-schooled student who DiBenedetto said has a fastball in the 85-88 mph range and will fill the No. 1 pitching role. Herrand will also be called upon to fill a corner infield position when not on the mound and hit in the middle of the lineup … Returning on offense for the Eagles are senior Raekwon Williams (who scored 10 runs last season), junior Marcus Lawrence (.241, 12 runs scored) and senior Jalen Wright … a large group of underclassmen and 14 total newcomers leave a bit of a mystery about what to expect from Brandon. Junior transfer Phredro Drayton will serve as the Eagles catcher after hitting .275 with seven RBI at Tampa Bay Tech last season, and DiBenedetto said he is hopeful freshmen LHP Ryan Rathkey and IF Isaiah Soler will have an immediate impact. Brandon has a current streak of seven-straight region appearances.
Lennard
Coach: Kennedy Duran, 12th season
Record last season: 11-12
Notable Returners: Alek Mangual, So., OF/RHP; Levi Montero, Sr., C; Yazael Nunez, Sr., SS/RHP;
Edward Tarrant, Sr., RHP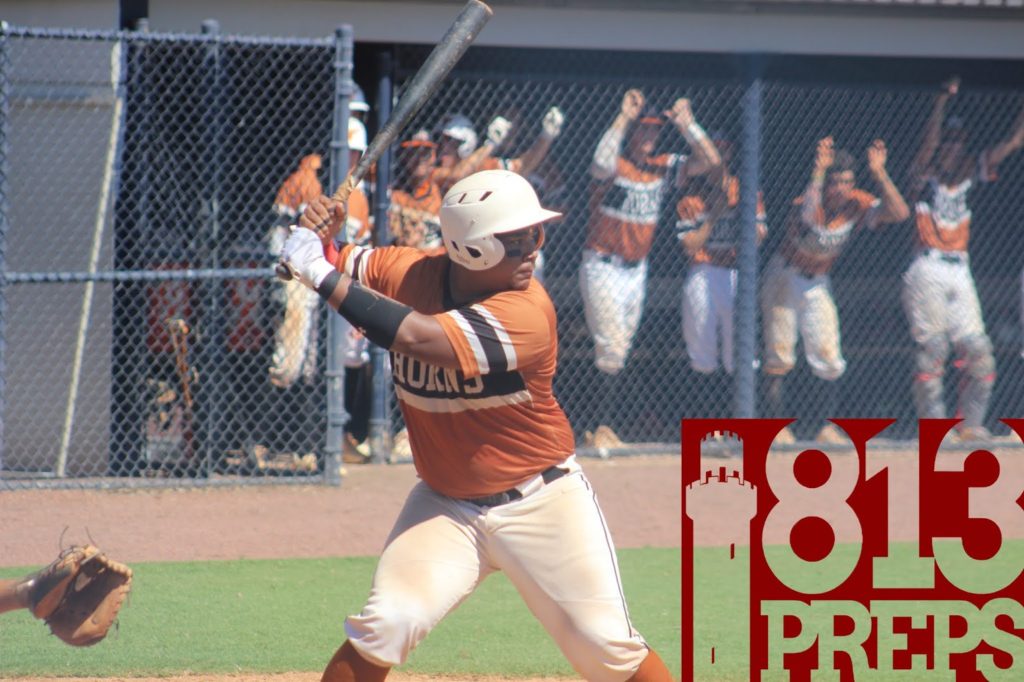 Lennard senior Levi Montero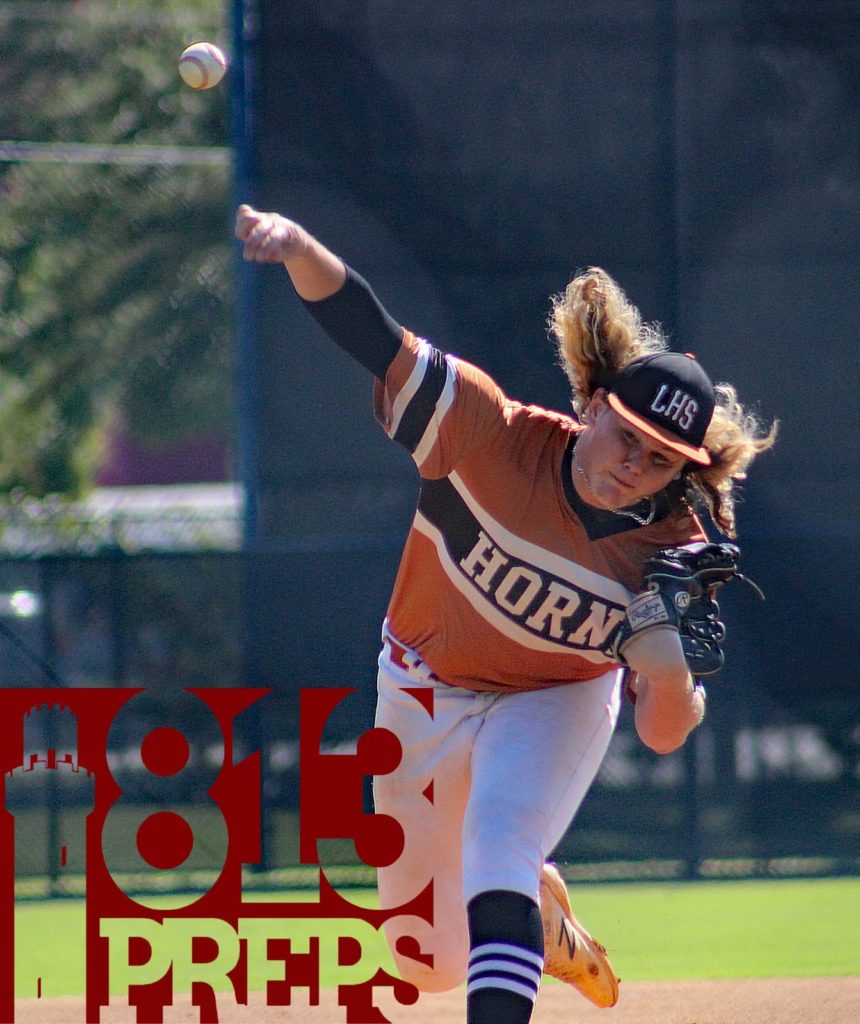 Lennard senior Edward Tarrant
Outlook: A team likely to make a big move in this district is Lennard, which returns the most experienced team in the group … With solid pieces in place with returning offensive leader and Saint Leo signee Yazael "Yoyo" Nunez (.383, 12 runs scored, 10 stolen bases and nine RBI), returning at shortstop and on the mound, sophomore OF Alek Mangual (.333, 12 runs, 10 stolen bases), and catcher Levi Montero (12 RBI), the Longhorns have some solid bats in the lineup … Also back for the Longhorns is leading pitcher, senior RHP Edward Tarrant, who was 4-4 last year with a 2.20 ERA and 56 strikeouts. Tarrant, a Florida Southwest College commit, is also a threat at the plate, posting a .331 average last season with 12 RBI … Nunez also factors in on the mound having struck out 39 hitters in 27 innings last year and finished with a 2-2 record and a 2.05 ERA, and Hayden Hensley will be another versatile player for the Longhorns … Lennard, which opened in 2006, is still looking for its first district title and region playoff appearance from it's baseball program.
Tampa Bay Tech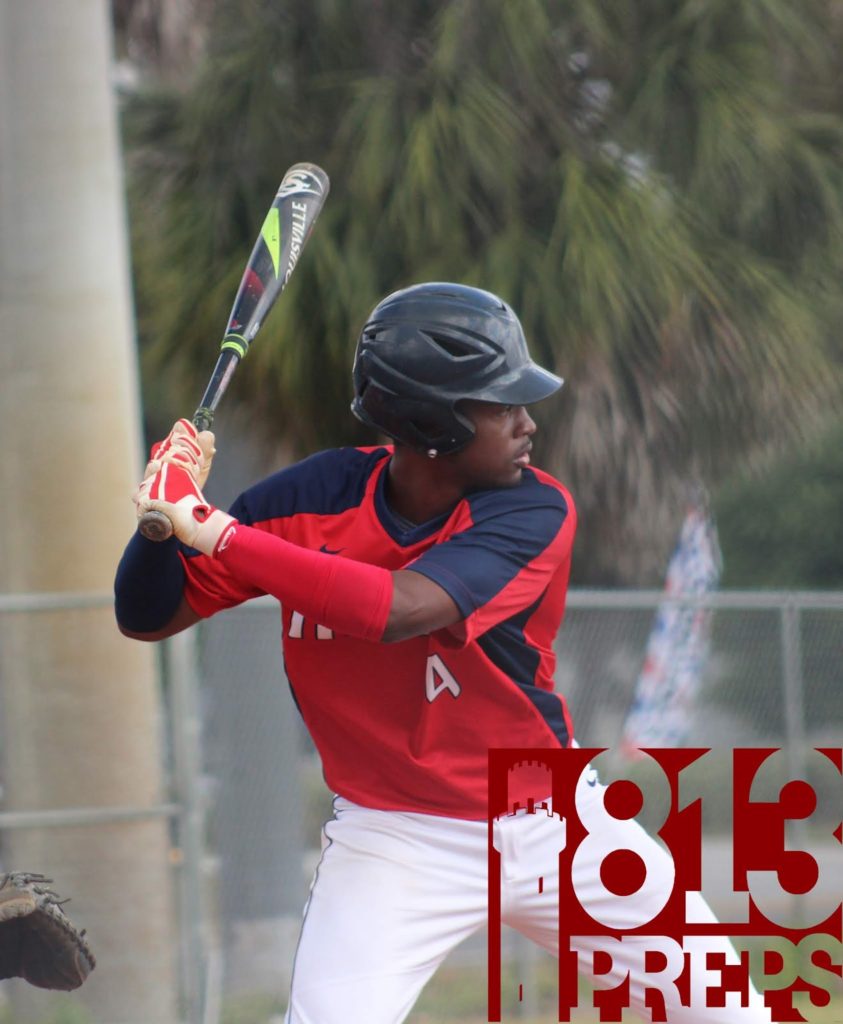 TBT senior Joe Lewis
Coach: Brett Goodrich, 2nd season
Record last season: 3-18
Notable Returners: Noah Andrus-Rhoades, Sr., P/UT; Joe Lewis, Sr., P/OF
Outlook: Youth will be a factor for TBT, which has six freshmen and just five seniors listed on its roster. Returning pitcher and utility player Noah Andrus-Rhoades will serve as captain after tossing 21 innings last season … Senior Joe Lewis, who plays football for TBT and had four sacks and 63 tackles last fall, also has some experience on the mound and led the team with 14 runs scored last season, he returns along with senior 1B/OF Eli Espinosa (.318) … Freshmen OF/P Alex Jackson, 3B/1B Elijah Dukes, C Jonnathan Figueroa, and SS/P Evan Mobly all look to factor in for the Titans this year.
Check out our district breakdowns so far (click on district)


– – Class 3A-District 4 – –
– – Class 7A-District 8 – –


– – Class 8A-District 4 – –