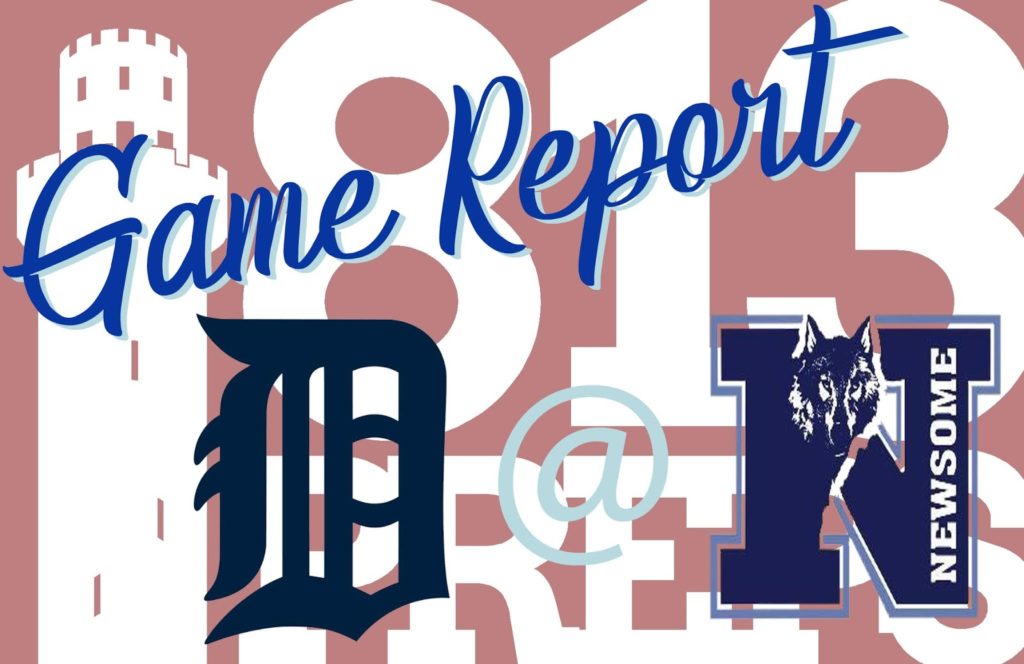 By Bob Bellone, correspondent
LITHIA – It took three attempts, but Newsome finally opened its home schedule Friday night. It was worth the wait for the Wolves, who capitalized on a disappointing performance by backyard rival Durant for a 6-1 triumph.
The teams were set to begin their seasons Tuesday, but persistent rain pushed their meeting back a day. Weather conditions improved Wednesday, but the field remained unplayable. The sloppiness Friday was the play itself, especially on the part of the Cougars.
Things were progressing quietly enough until outfielder Zack DeVito delivered the first hit of the game, leading off the home third with a single. By the time the dust had settled, the Wolves owned a 3-0 lead with help from two more base hits, three wild pitches, a pair of walks and an infield error.
The Wolves added a run in the fourth and two more in the fifth with DeVito, the winning pitcher in Thursday's 15-1 romp at East Bay, being struck by pitches in both innings.
Newsome starter Cole Stallings limited Durant to one hit in four scoreless innings.
"I would have like to have stayed another inning. I feel like I could have done it," he said, acknowledging the coaching staff is cautious not to overwork pitchers this early.

Brendan Queen had two hits for Durant, a 5-4 winner Thursday at Brandon, and scored its only run off sophomore reliever Josh Pitre in the fifth. The Cougars stranded seven runners in their last four turns at bat and left the bases loaded in the seventh. But they never let up, including their good-natured banter with friends and travel-ball teammates in the opposite dugout.
"They talked the whole game," DeVito said.
Stallings would just as soon talk about the road ahead.
"Personally, I think we can win Newsome's first district championship this year and hopefully go deep in the regionals," he said.
– Bob Bellone, with more than four decades of experience in sports reporting, returns for his second season with 813Preps.com.