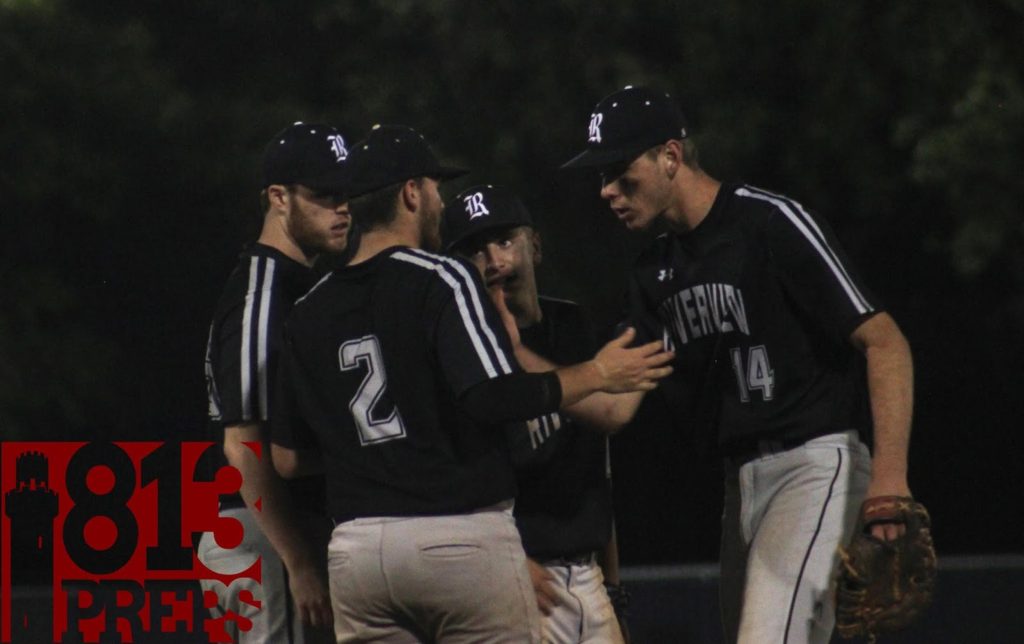 Riverview seniors Ty Correa (No. 14) and Brendan Herrick (No. 2) prior to the start of the fourth inning, after Correa's three-run home run broke the game open and swung momentum in the Sharks favor.
PLANT CITY – After a being sat down in his first at-bat on a handful of changeups, Riverview senior Ty Correa wasn't surprised to see them continue to come his way. However, after five straight he was a little more comfortable with what he was seeing, and made the sixth-straight hurt.
"I was sitting fastball in that first at-bat and I got five straight changeups before that home run," Correa said. "I got another changeup for the sixth pitch, and I made sure I didn't miss it."
Miss it, he did not. Correa instead lifted the ball to right field and sent it over the fence for his second home run of the season, this time driving in three runs as the Sharks never looked back claiming a 7-3, district win against Durant.
————————————————
Unlike many independent news organizations, we haven't put
up a subscription paywall – and we hope to be able to keep bringing you the great stories
from high school athletics in the 813 area free of charge. But we are still a small
business with a handful of paid employees, so there are costs including travel, equipment, and other costs associated with running this business.
We are looking for advertising partners, but we also need to count on our
readers for support. If everyone who reads our reporting, who likes it, helps
fund it, we will be able to continue covering these athletes' endeavors.
Support 813Preps.com for as little as $1 by clicking "Donate" button below.

"Coach Mig (Sharks coach Mike Migliares) and I have been talking a lot lately about leadership and how someone needs to step up at the plate, be big and thrive in those moments," Correa said. "I have really been looking forward to that type of moment."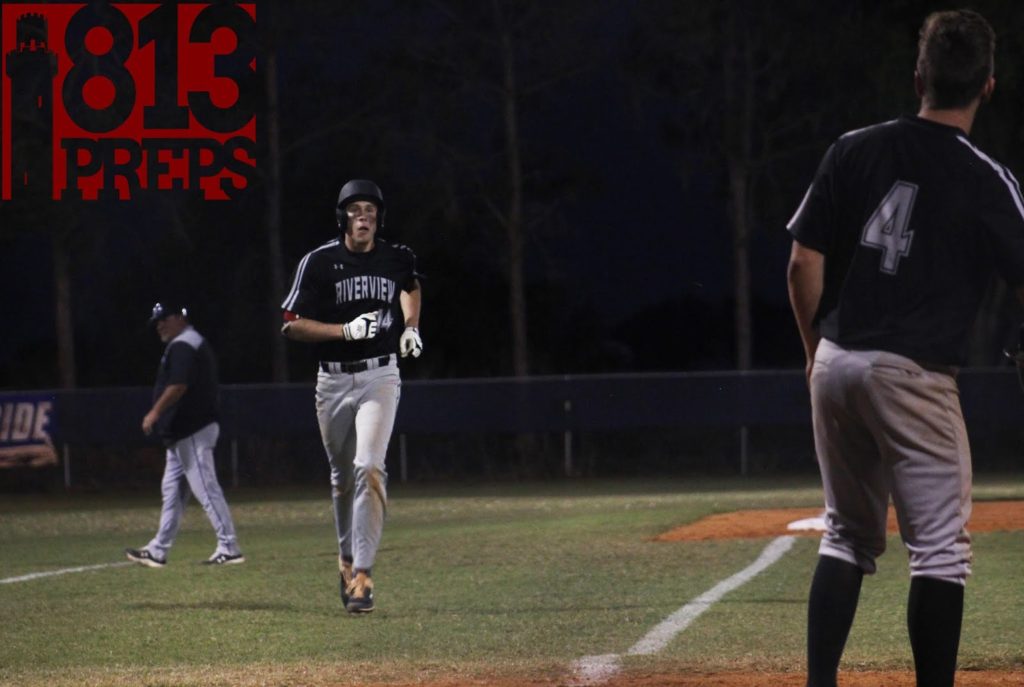 Riverview senior Ty Correa heads around third after his three-run home run, his second homer of the season
Senior Brendan Herrick, with some run support returned to the mound and worked steadily for 5 1/3 innings, limiting Durant's offense through the first five to just one run. The Sharks offense added to its lead with a run in the fifth, as a double from Correa set up Herrick (2-for-4) to help his own cause with an RBI single.
— 813Preps (@813Preps) March 14, 2019
Herrick said returning to the mound after Correa's long fly was definitely a little easier and swung momentum in his team's favor.
"That hit right there won us the game," Herrick said, "the momentum never shifter back their way, and knowing I have that behind me gave me so much confidence out on the mound."
Riverview (4-2, 2-0 in Class 8A-District 6) salted away the win one inning later. MacAllister Jorgensen picked up a one-out single, his second hit of the day, Dillon Besnier (2-for-3) doubled and Durant issued an intentional pass to Correa, loading the bases in front of Cameron Vigh. The senior made the most of this challenge and stroked a bases-clearing double to the right-center gap.
"They put Ty on, so I came up with a grudge on my shoulders, and then I got ahead 3-1," Vigh said. "I was sitting fastball and got one out over the plate."
— 813Preps (@813Preps) March 14, 2019
Herrick (2-1) ran into a little trouble in the home sixth, allowing a pair of walks around a strikeout – his sixth of the game – before exiting the game. The Cougars scratched back two runs on a bases loaded hit-by-pitch worn by Javy Quintana and a wild pitch, but reliever Kyle Knees tightened things down and finished off the win.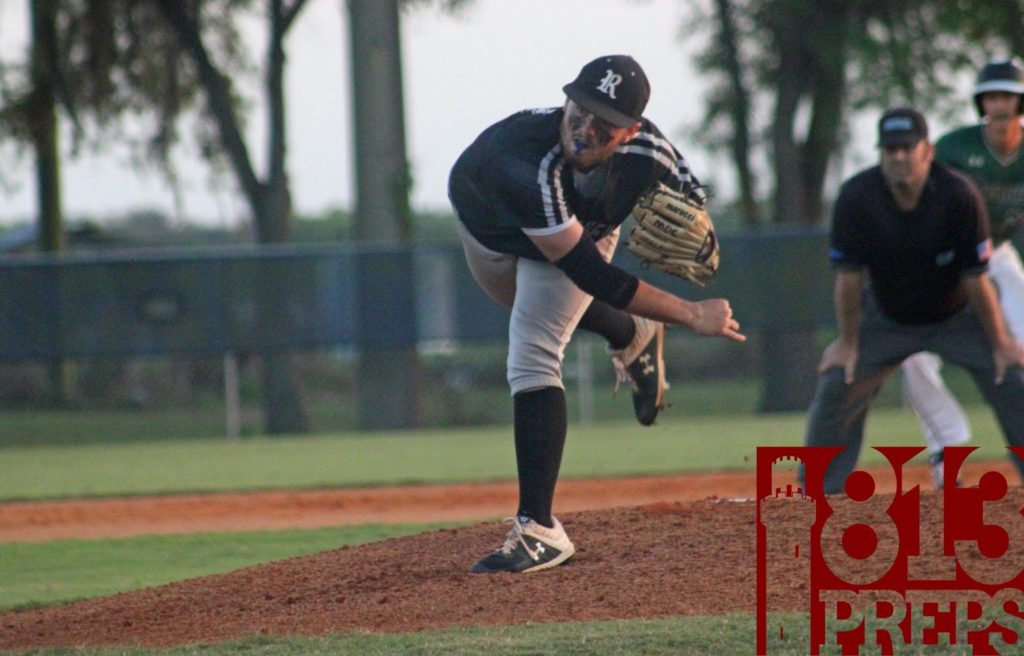 Riverview senior Brendan Herrick improved to 2-1 on the mound working 5 1/3 innings, allowing three runs, on three hits and striking out six. 
For Durant (2-3, 0-2 in 8A-6) senior Brendan Queen was 1-for-4, scored a run and stole a base, while starting pitcher, sophomore Sean Hermann struck out six in four innings of work, taking the loss.