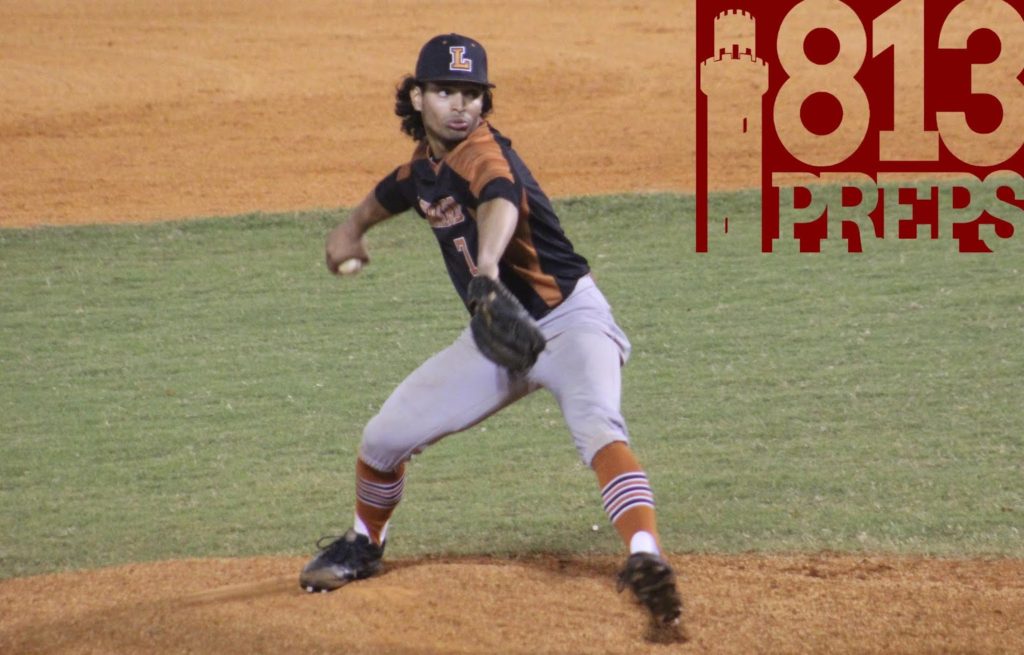 Lennard senior Yazael "Yoyo" Nunez finished the game off with three, bases loaded strikeouts as the Longhorns held on to win 6-5 at Jefferson. 
TAMPA – There were points in Thursday's game where it looked like nobody quite wanted to win the meeting between Lennard and Jefferson. That is at least, until Lennard senior Yazeal Nunez, with the game on the line in the bottom of the seventh, a run already across and the bases loaded, decided enough was enough and filled the zone sitting down three-straight Dragons' hitters with strikeouts to finish off a 6-5, Longhorns win.
"When I felt squeezed a little bit, I took a moment to step off the mound, take a deep breath," Nunez said, "I remembered to have a positive attitude and a positive mindset, and I went back up there to go get them."
————————————————
Unlike many independent news organizations, we haven't put
up a subscription paywall – and we hope to be able to keep bringing you the great stories
from high school athletics in the 813 area free of charge. But we are still a small
business with a handful of paid employees, so there are costs including travel, equipment, and other costs associated with running this business.
We are looking for advertising partners, but we also need to count on our
readers for support. If everyone who reads our reporting, who likes it, helps
fund it, we will be able to continue covering these athletes' endeavors.
Support 813Preps.com for as little as $1 by clicking "Donate" button below.

File it under the heading: An ugly win, is still a win. Lennard (5-0) scratched out a late run in the seventh to give itself a little cushion, and it was needed as Jefferson scored its fifth unearned run on seven Longhorn errors before the first out of the home seventh was made.
Nunez, a Saint Leo commit, had taken over in the sixth, and worked out of a bases loaded jam in his first inning of work as well. The save was hard-earned as he allowed just one hit – an RBI single by Yaidel "Pollito" Perez in the seventh, but three Lennard errors and three walks extended both innings.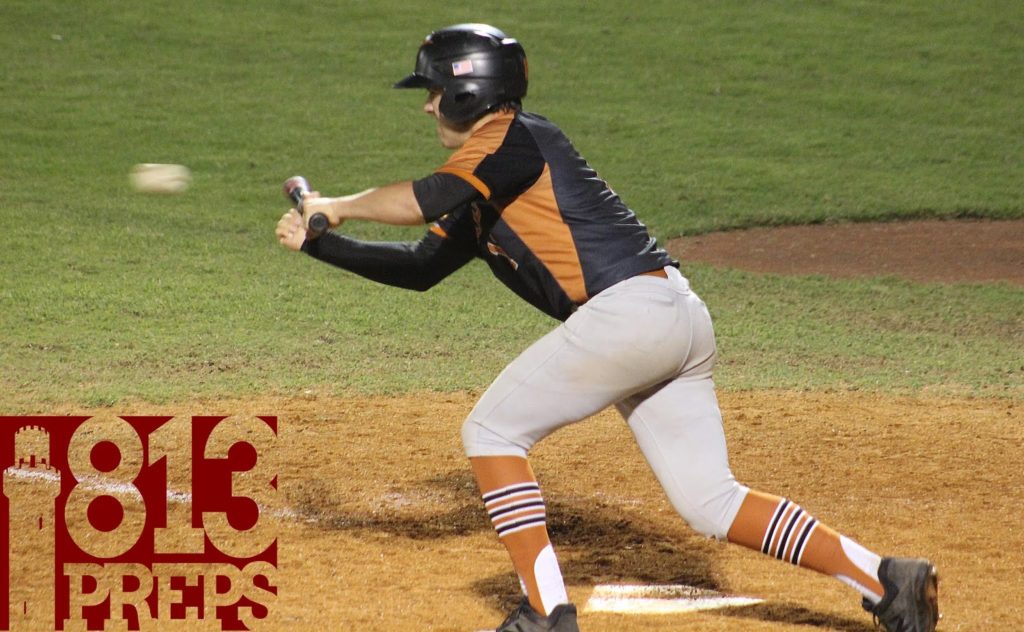 Longhorn senior Hayden Hensley does his job, bunting over
two runners in the sixth inning. Hensley also earned the win
on the mound and played first base.
The Longhorns regained the lead in the top of the sixth as a pair reached on walks, moved over on a nice sac bunt from Hayden Hensley (who earned the win on the mound as well), and were brought across when Deuce Waller burned the drawn-in outfield with a two-run double to left field.
Waller, who grounded out in his first at-bat, was pinch-hit for in his second at-bat before being re-entered in the bottom half of the fourth inning. He said he was hungry to make his mark on the game in his second chance.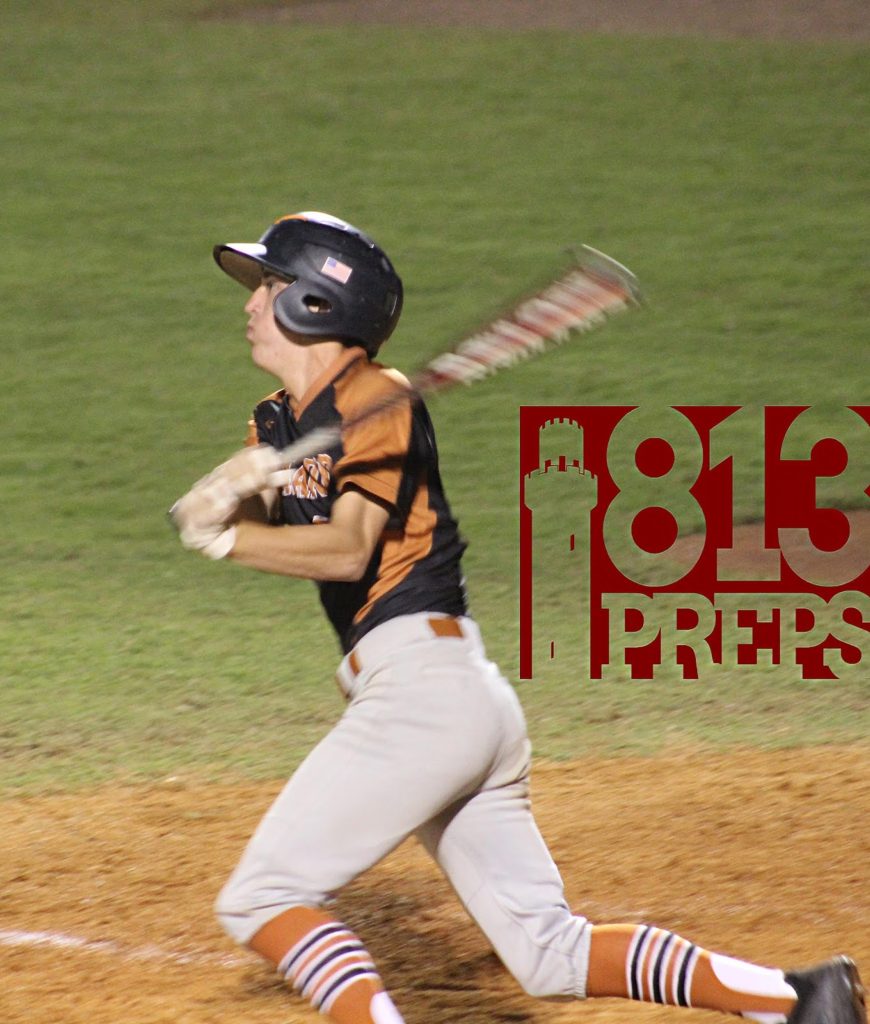 Deuce Waller belts a double over the left fielder in
the Longhorns' sixth inning. 
"Coach (Kennedy) Duran is always talking to us about timely hitting," Waller said. "He's has been making that a big deal, making sure we do it, the same in the game as how we work on it in practice. It was a crucial moment for us."
Nunez said Waller has made a pattern of coming through when needed this year.
"Deuce's hit was clutch and huge," Nunez said. "Deuce is known for coming up big in those moments."
Struggles at the plate – especially with runners in scoring position – continue to plague Jefferson, which remains winless at 0-6 to start the season. The Dragons struck out 10 times with runners in scoring position in the game.
Jaiden Duarte led off the home first with a double and would score on an error, Perez (2-for-4) drove in his first of two runs with a single and Marc DeGusipe doubled in a run in the fifth for the Dragons.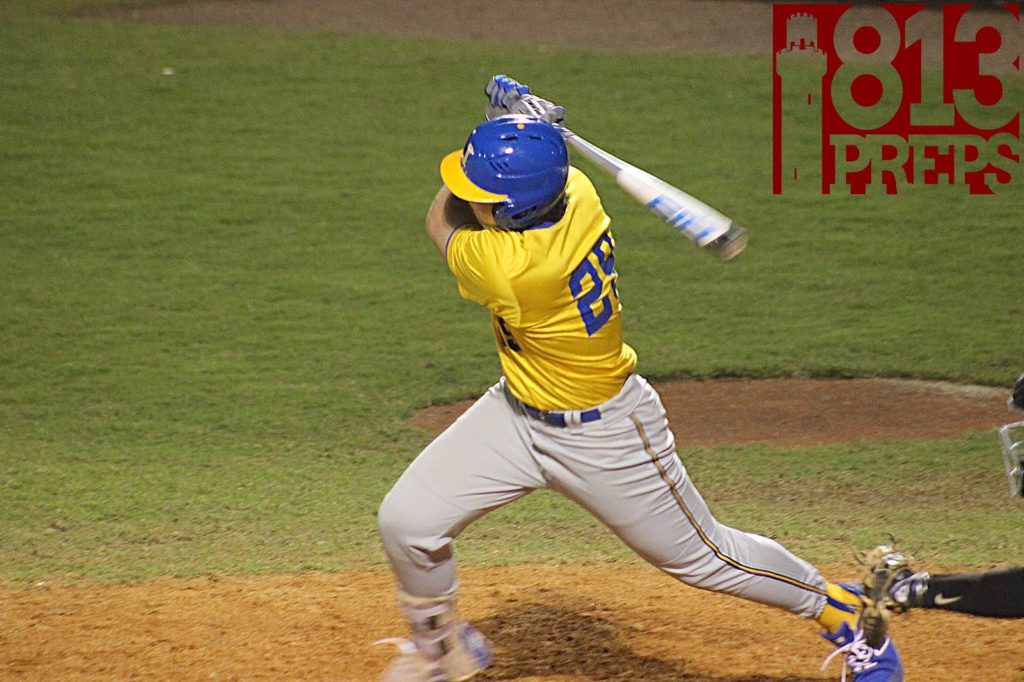 Jefferson senior Marc DeGusipe hits an RBI double to centerfield in the fifth inning.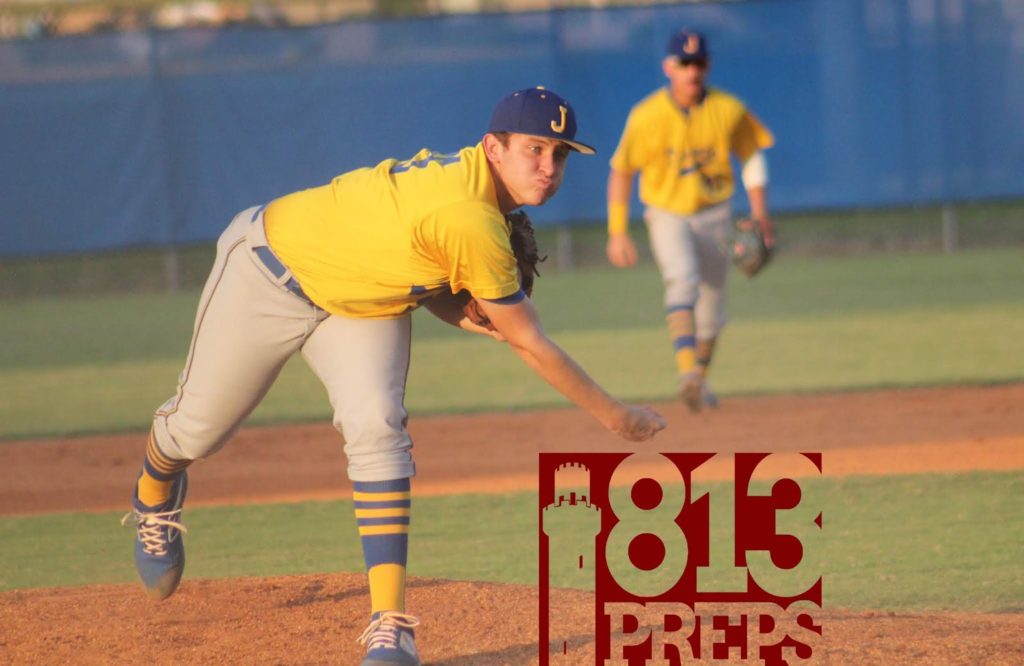 Jefferson starting pitcher Nick Perez.
Nick Perez made the start for Jefferson on the mound working five innings, allowing three runs (two earned) and striking out four, while catcher Tony Zavala made two catches of foul pops in the seventh to keep the damage to just one Longhorn run, including a great read and sliding catch at the fence line near the front of the visiting dugout.
Nunez finished 2-for-4 at the plate for the Longhorns, scoring twice. For the three-year starter, the program's first ever 5-0 start to a season is a nice accomplishment, but in no way the focus for his team.
"This (start) has been crazy, and we've been playing as a team this year," Nunez said. "We don't really see that '5-0,' we see our goal, which is district and beyond. That's the goal."