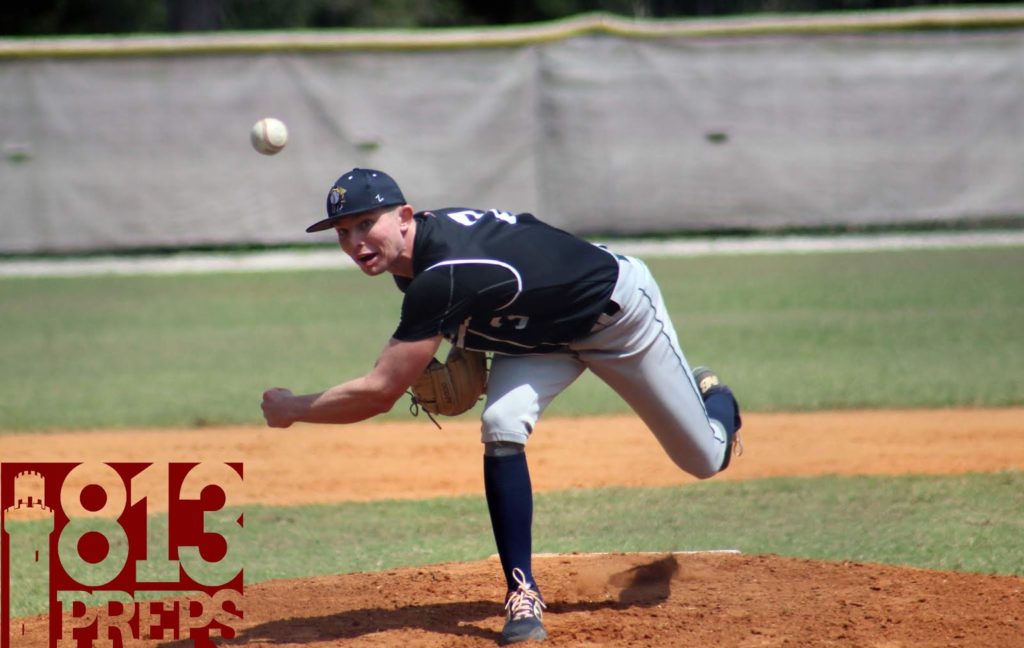 Wharton senior pitcher Brian Baughman tossed a complete-game shutout, allowing just two hits and striking out nine.
BRANDON – As with most great pitcher's duels, the deciding factor usually comes down to which team blinks first. Monday afternoon, Alonso sophomore lefty Renzo Gonzalez and Wharton senior southpaw Brian Baughman shoved from the mound in the early afternoon game out at Brandon.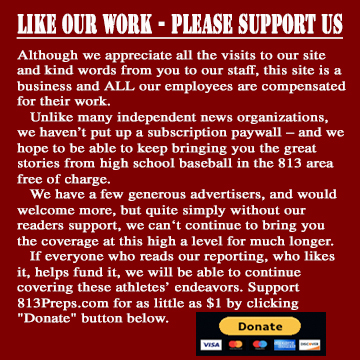 Unfortunately for the more junior of the two, it was Gonzalez that would blink first, hitting Wharton's Steven Hotinski for the third time in the game to lead off the seventh inning. A passed ball and a wild pitch later, the Wildcats had a runner on third and after a strikeout, Frank Micallef slapped an RBI single to right field to put across the deciding run as Baughman finished his complete-game for a 1-0, Wharton win.
"Getting him over and getting him in, we struggled with it all game," Wharton coach Scott Hoffman said. "They had a good pitcher, we had a good pitcher and we figured it was going to be whoever made the first mistake – was the first to blink."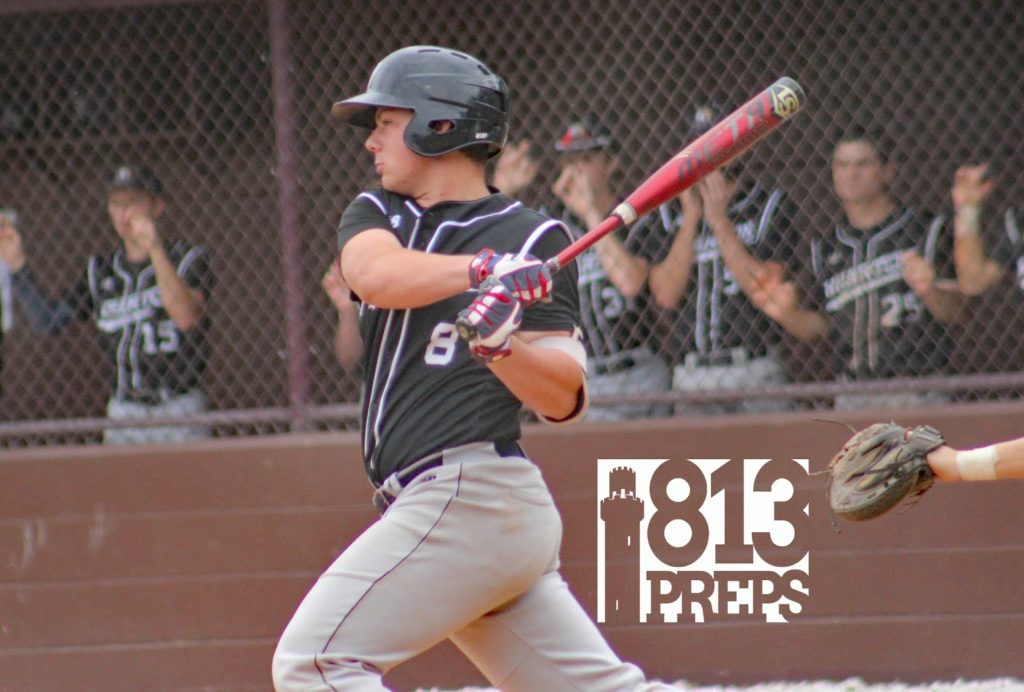 Frank Micallef drives in the game winner with a seventh-inning single. 
Baughman allowed a hit in both the first and third innings (off the bats of Sehjin Daley and Ty Bitman), but starting in the fourth inning he would dazzle, retiring the final 12 he faced.
"He's done it all year long, he had a big game against Freedom where he struck out 12 or 13 (last week)," Hoffman said of his pitcher. "He's become a force and I believe he is one of the best pitchers in this county."
In total, thanks to a pickoff play in the third, Baughman (3-0) would face just one over the minimum in the game, while striking out nine.
"I was just able to settle in during the middle of the game, I was getting ahead and all of my off-speed pitches were working," Baughman said. "My defense was there to back me up and get outs, so I was feeling it really well out there."
Gonzalez took the tough loss, but was equally efficient, limiting Wharton (7-1) to just four hits and striking out six. Gonzalez is now 1-1 on the year, and was forced from the mound with two outs in the sixth. Alonso (4-2) turned to Adam Mercado in relief and he limited the damage leaving the bases full.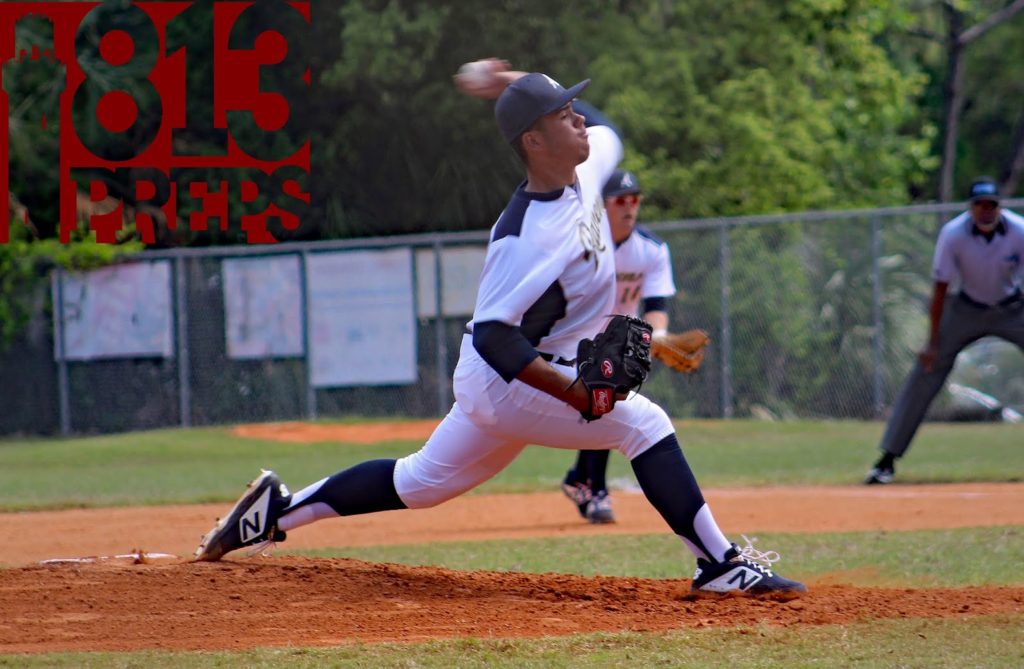 Alonso sophomore pitcher Renzo Gonzalez.
Wharton moves to 2-0 in pool-play with a game against Hillsborough set for Tuesday morning, while Alonso is in contention for the wild card, quarterfinal spot with a 1-1 record in the tourney and just three runs allowed with Middleton ahead on Tuesday.