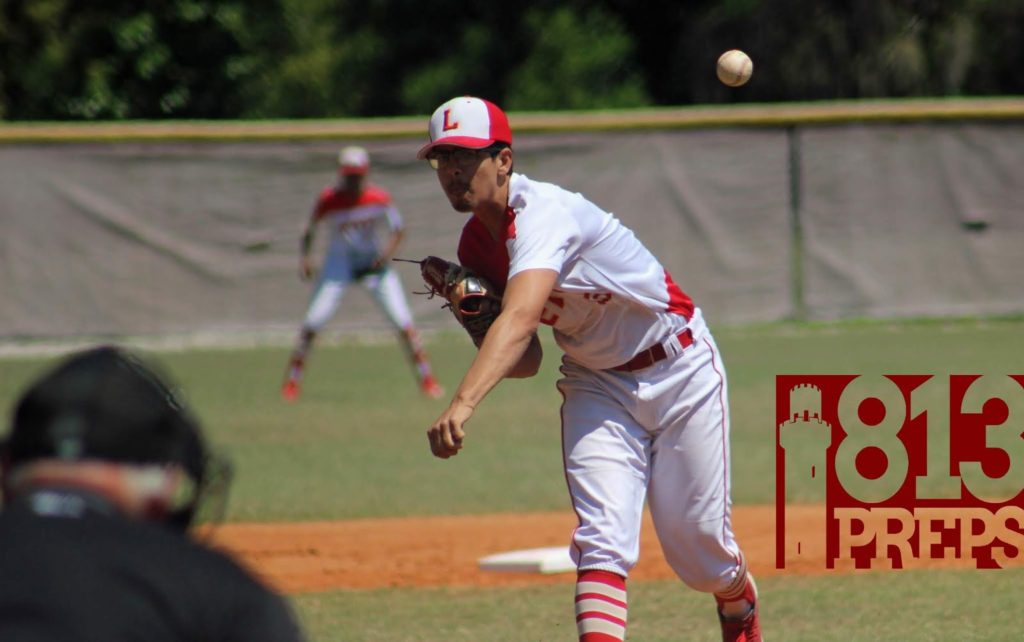 Leto senior Franklyn Hernandez tossed a 1-hit gem to lead the Falcons to a Saladino Tournament quarterfinal win. Hernandez (3-1) has pithed his way to two wins this tournament. 
BRANDON – Leto senior pitcher Franklyn Hernandez was impressive in the Falcons Saladino pool-play win over Steinbrenner on Saturday. But Thursday, in the quarterfinals of the 39th edition of the tournament, Hernandez was absolutely a force.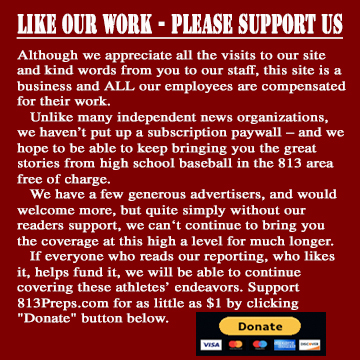 The Falcons lefty pounded the zone against Wharton getting groundball outs by the bushel and holding the Wildcats hitless through four innings and to just a walk and a single in the fifth. Hernandez was cruising, but the Falcons offense, which has been on a scalding pace in this tournament couldn't break through on the scoreboard.
That is until the sixth when things started to get going with runners aboard and two outs, when junior Mike Camacho stepped to the plate. After striking out in his previous at-bat, Camacho was just looking to find a way to come through for his teammate on the mound.
"I struck out twice and that messed with my head a little," Camacho said. "So, I just tried to go back out there, calm down, do my thing, and do what I do best – play baseball."
Refocused with the calming attitude, Camacho let a first-pitch ball go by before crushing a three-run home run to left and giving Hernandez all the support he would need.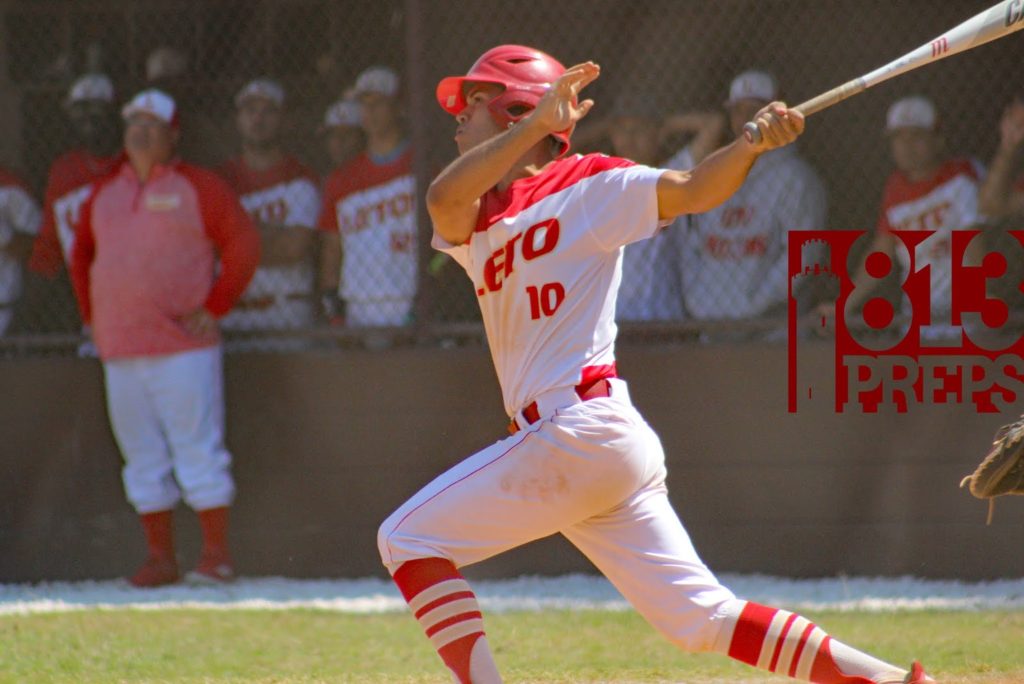 Leto junior Mike Camacho can't help but take a peek at the ball he crushed to left-center for a three-run home run. 
"For sure what Franklyn was doing gives our team a ton of confidence and makes us want to hit more," Camacho said. "Seeing our pitcher dealing up there, makes a moment like that, being able to come through for him, really special."
From there, Hernandez wrapped up his second win of the tournament, improving to 3-1 on the year in a one-hit performance finishing with six strikeouts.
"When I had that lead, I felt it and knew I had to go back out there and finish it off," Hernandez said. "I know as a senior this is our last chance in this tournament, so I just wanted to give it all I had."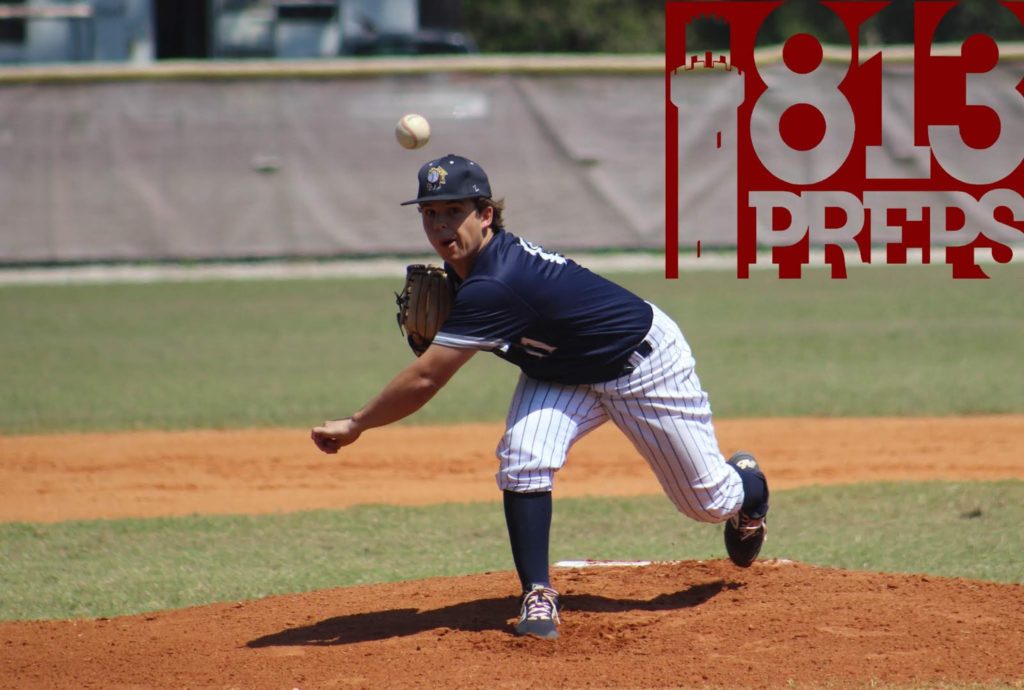 Wharton left-handed pitcher Carson Caso. 
Wharton (8-2) got a great start from junior lefty Carson Caso who tossed five shutout innings, while allowing three hits and striking out six.
Leto advances to the semifinal Friday afternoon, where the Falcons will face Plant City at 1 p.m. at Brandon High.