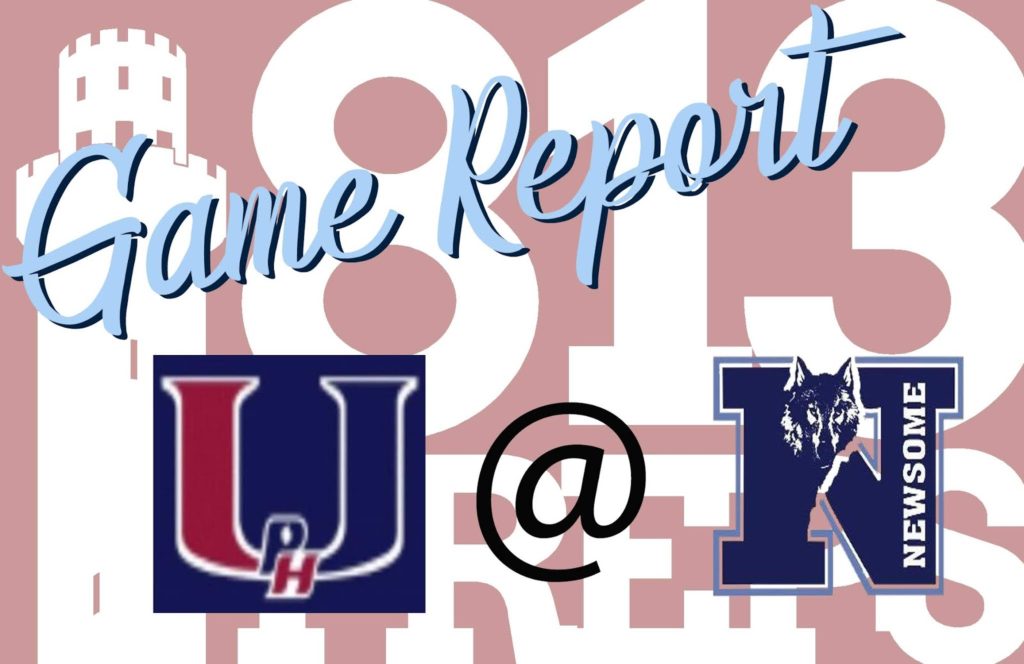 By Bob Bellone
LITHIA – Newsome could do without another visit from Hunter Mink and his Palm Harbor University teammates.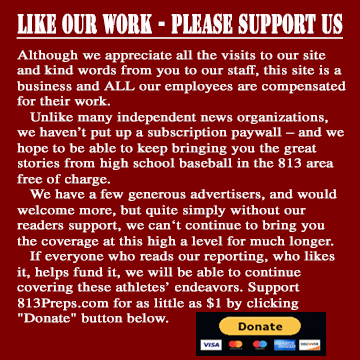 Last May, Mink celebrated his 17th birthday by going 4-for-4 with a pair of doubles and four RBIs in a 12-2 blowout of top-seeded Newsome in a Class 9A-District 8 playoff opener.
"They came out and everything they did went right, and everything we did went wrong," Wolves coach Dick Rohrberg said.
The teams were reunited on the same diamond Thursday night, and Mink did enough damage with one swing for a 2-1 triumph.
Wolves right-hander Cole Stallings had been dominant and efficient while nursing a 1-0 lead before misplacing a couple of pitches in the sixth inning. The junior plunked leadoff batter Mitch Farris, who was on second base when Mink strode to the plate with two outs.
"He threw me that fastball inside and I was like, I hope he throws it there again," he said.
Mink was pleased with the next offering and deposited it over the fence in right center for his first home run of the season.
— Hunter Mink (@hmink30) March 29, 2019
"He took care of it," said Stallings, who allowed only three other hits and did not walk a batter while going the distance on 81 pitches.
Freshman Lucas Phelps produced half of Newsome's six hits with leadoff singles in the second, fourth and sixth innings. He scored the team's lone run in the second, coming around on a Kelson Johnson walk, a Stallings bunt and a sacrifice fly by Zack DeVito.
"He's been a very pleasant surprise at such a young age," Rohrberg said of his hard-hitting second baseman.
Farris pitched three innings before Nick Ficarrotta came on to earn the victory with four scoreless innings of relief.
– Bob Bellone, with nearly a half-century of experience in sports journalism, is in his second season with 813Preps.com.