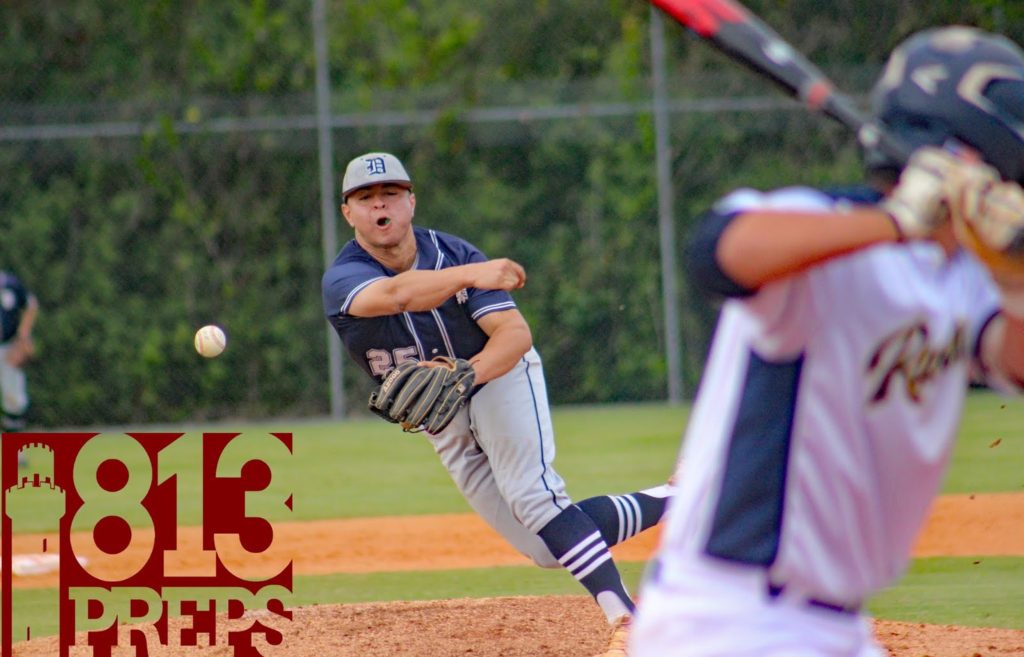 Durant senior Frankie Martinez held Alonso to just four scattered hits and a hit batter, tossing a complete-game shutout with nine strikeouts. 
TAMPA – Those Saturday games can get you. Most of the time they reflect the third game of the week, and likely at this time of the season, that includes at least one of those being a district game. Sometimes you just come out and fall apart.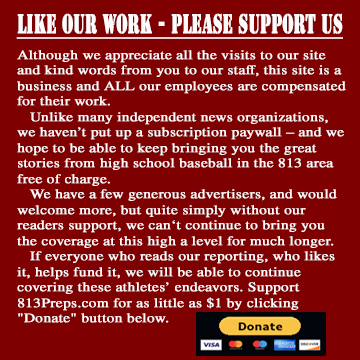 Durant senior Frankie Martinez said he was aware of that, he's seen it, even been a part of it in the past. So as the Cougars made the hour-long drive across county to Alonso, Martinez said he began psyching himself up to prepare against such a letdown. He did not disappoint as the crafty, side-winding righty was spectacular in his second-straight start, spinning a four-hit shutout and striking out nine, as Durant returned home with a 3-0 win over the Ravens.
"I know it's very easy to come out flat, Saturday morning at Alonso, it took an hour to get here," Martinez said. "I knew I had to stay mentally strong throughout this performance with a lot of confidence, trust my defense, pitch to contact and be confident. I just really felt good today."
The Cougars offense took no time to help out Martinez's cause, as senior Brendan Queen led off the first inning with a liner to left on the game's second pitch. Two hitters later Ahmad Fitts went the other way with an RBI single of his own and that would prove all Durant (9-5) would need.
"Our coaches preach to get it going early, and sometimes this season we've got going too late," Fitts said. "This time we did that, and now we need to keep that going through the whole game."
"But we are piecing it together, game-by-game."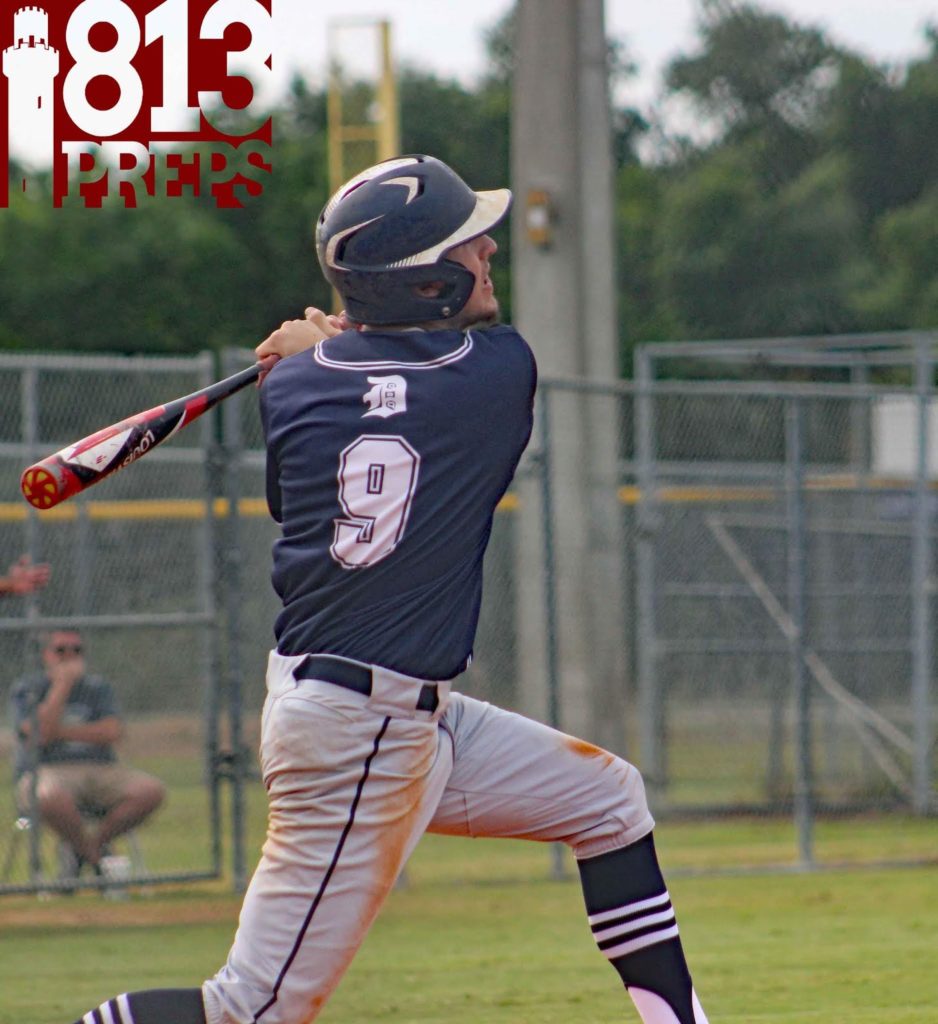 Brendan Queen went with an outside pitch and
drove in a pair with a double in the second inning. 
Queen wasn't finished supporting his pitcher, returning to the plate in the second and slapping a two-out, two-run double to the gap in center field.
"With that double, I was just trying to find something deep because their pitcher was pitching me outside," Queen said, "so I just went with something and got that big hit when we needed it."
Isaiah Myles picked up Alonso's first hit of the game, a double in the second inning, but Martinez kept hitters guessing all day with his sidearm sling from the corner of the pitching rubber.
"I'm a Spanish kid and I've been throwing sidearm since I was born," Martinez said with a big grin. "The ball moves a lot and as long as I control it, it's usually pretty good."
He allowed a single in each of the fourth and fifth innings, but easily worked around those runners. The only true trouble he faced was in the seventh trying to close out the game, allowing a leadoff single to Conor McNair, and an out later hitting Myles with a pitch in the lower leg. However, those runners stayed where they were as Martinez finished the final inning with his second and third strikeout of the frame and improved to 2-1 on the mound this season.
"In the past I've struggled after I've plunked a guy and a rally starts to come, I've struggled in that moment," Martinez said. "But it's time to grow up, man. I'm a senior now, it's time to fight through it and finish strong."
Alonso (6-5) had a bullpen day on Saturday, as six different pitcher took to the mound in the loss. After the first two innings, four pitchers (Nick Traficante, Jason Englert, Will Valenti and Sehjin Daley) allowed just one hit and struck out seven.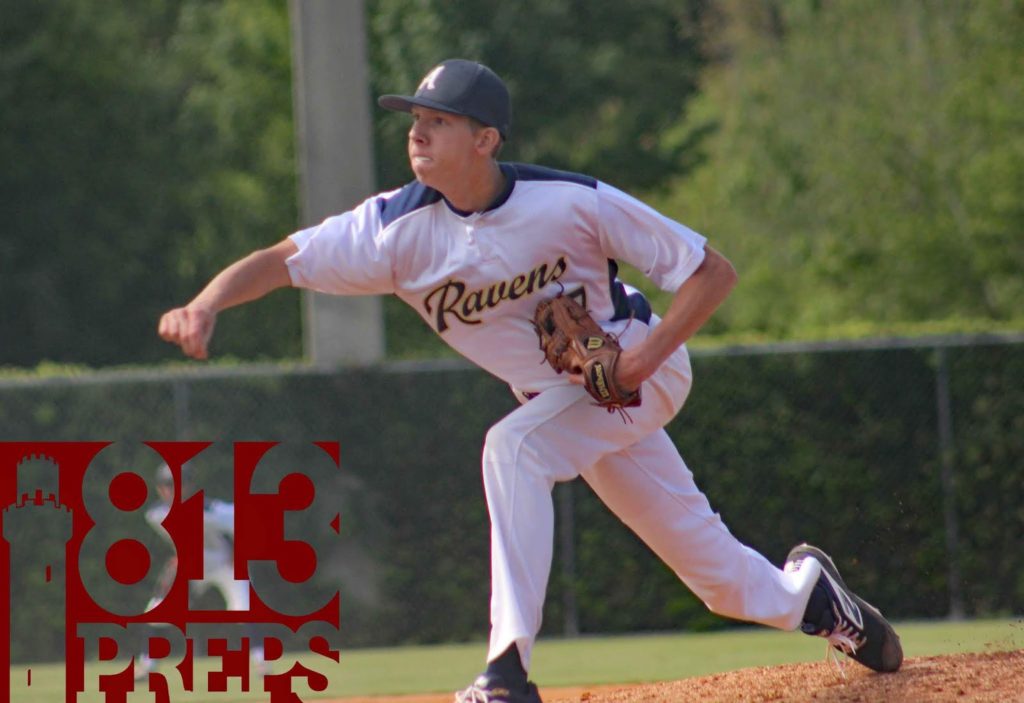 Junior Jason Englert worked two no-hit innings of relief for Alonso, striking out a pair. 
Durant couldn't finish a comeback against Bloomingdale to start the week, but picked up a shutout win over East Bay on Thursday and move into next week with a two-game win streak.
The Ravens split in district play defeating Palm Harbor on Tuesday and dropping a game on Thursday at Sarasota Riverview, and will face big challenges next week with a non-district game against Plant and Alonso will try to maintain its district lead with a game with Newsome on Thursday.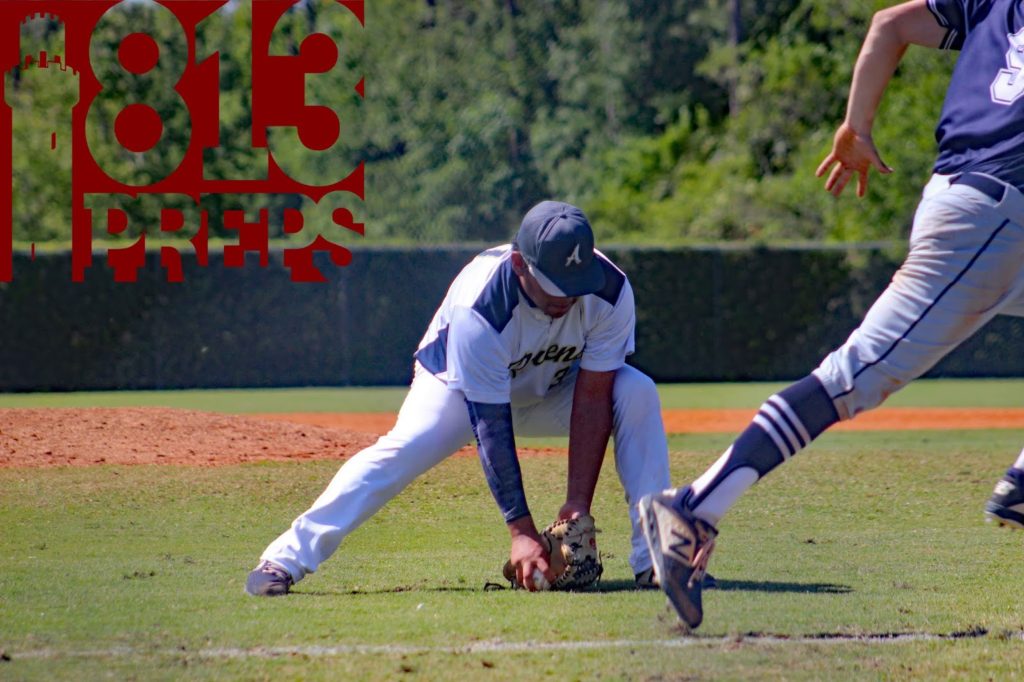 Ravens junior Sehjin Daley fields a ground ball off the mound in the seventh inning, throwing for an out on an attempted bunt for a base hit.