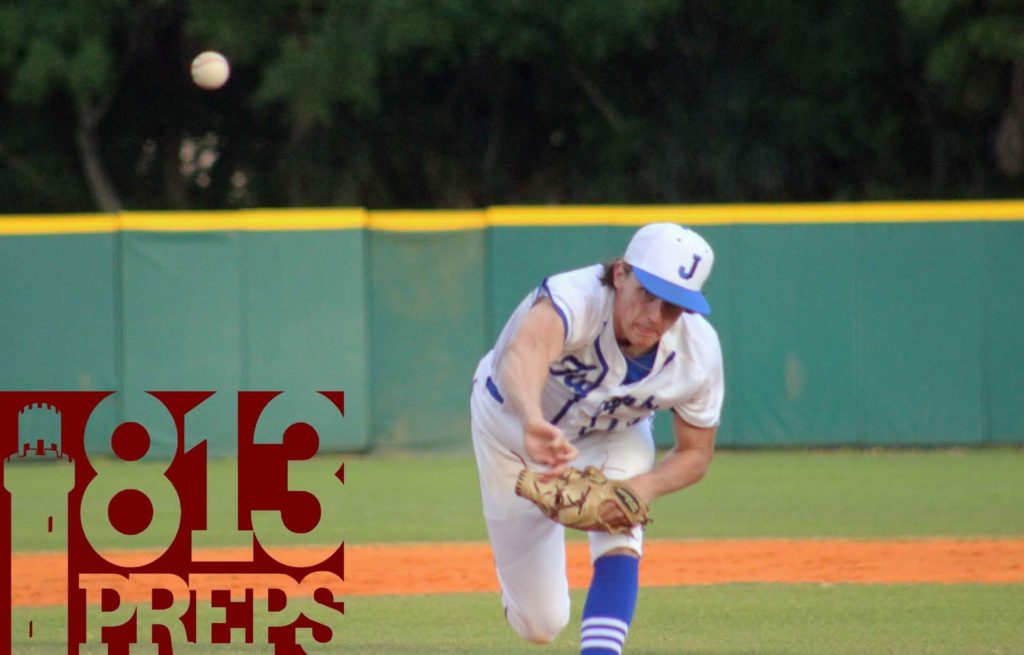 Jesuit junior Camden Minacci tossed a complete-game shutout, striking out 12 an allowing just two hits and a walk as the Tigers defeated Robinson in district play. 
TAMPA – It was fitting junior Camden Minacci took to the mound on Friday in Jesuit's all-white uniforms with the team nickname "Tigers" stretched across his chest. The junior looked every bit the caged beast pacing around the mound in-between pitches, taking an exaggerated lean-in from the stretch looking toward the plate, and when a batter was in front of him, he lived up to the big cat moniker as well as Minacci mauled hitter after hitter against district opponent Robinson, striking out a dozen and allowing just two hits in a 9-0, Jesuit win.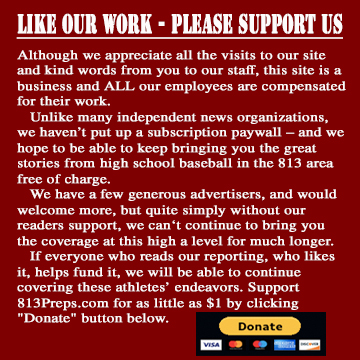 "I walk around a lot out there, I take my time," Minacci said. "There are a lot of stops in this game, so I like to stay moving. I walk a lot out there. A lot."
"I fix my hair, fix my hat, I walk around. That's just how I do it."
Minacci improved his season record to 5-0, and stretched his scoreless inning streak to 26 to start the year. In all of Minacci's starts his team has given him at least six runs of support, but all he would need against Robinson would be one.
The Tigers hitters took care of that in the first inning with a little two-out hitting when sophomore Cole Russo singled through the right side and junior Henry Politz doubled him in with a liner to right field.
Though the one would turn out to be enough and it did take Jesuit's offense a little bit longer to add some insurance, the Tigers eventually added to the scoreboard as Joe Casale singled in the fourth again scoring Russo.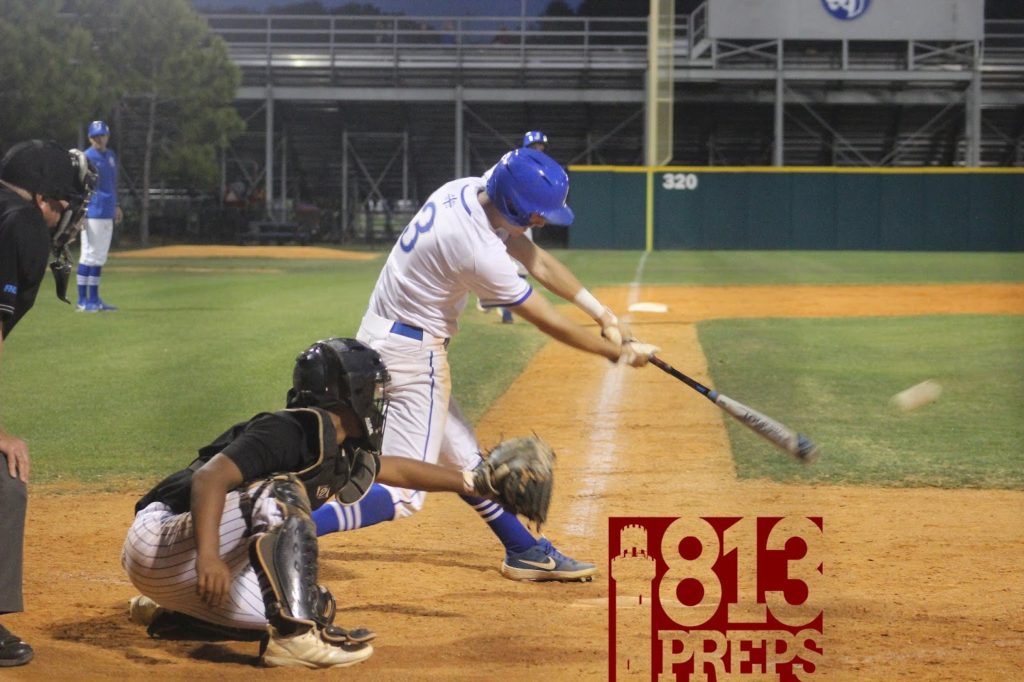 Joe Casale slaps an RBI single to right field in the fourth inning. Casale was 2-for-3 in the win. 
"We have got some bats, so many good hitters, so many guys who can go deep, so we knew we'd get it going (tonight)," Politz said. "But with Cam on the mound all you need is one, he's unbelievable."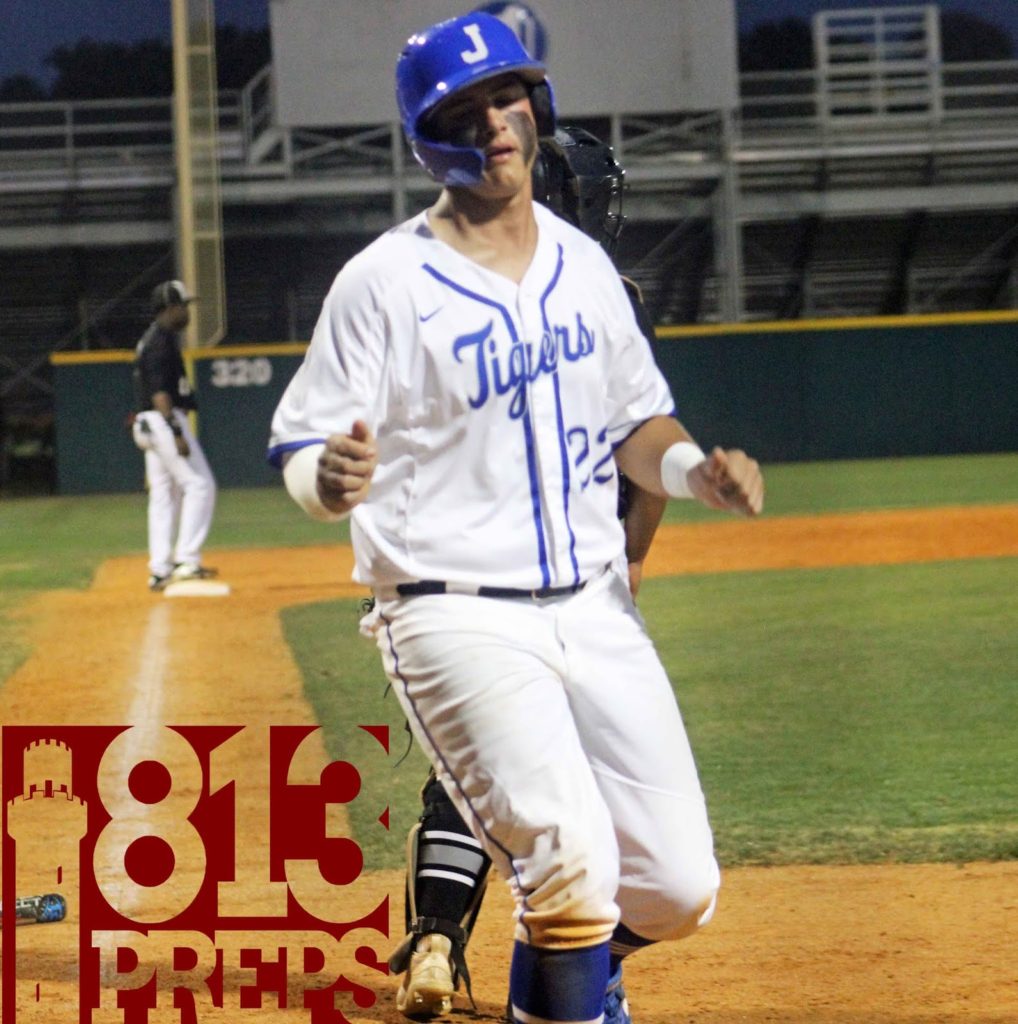 Jesuit's Cole Russo scoring one of his three runs in the game.
But the Tigers didn't let up at the plate, Russo chipped in an RBI ground ball, and Politz (3-for-3) singled in another in a three run fifth, and Jesuit added four more in the sixth on a Jonathan Shoop RBI triple, an RBI single by Jimmy Clifford and a two-run single from BJ Graham.
With the runs starting piling on, the Wake Forest committed Minacci seemed to find another groove pumping in strikes, and retired the last five he saw with punchouts.
"I felt the best I felt all day in the last inning," Minacci said of his 12-pitch seventh inning. "I would have liked to have thrown like that the whole game."
His habits of constantly moving on the field are something his teammates take note of and have some fun with, but his success and the respect his teammates have for him is apparent.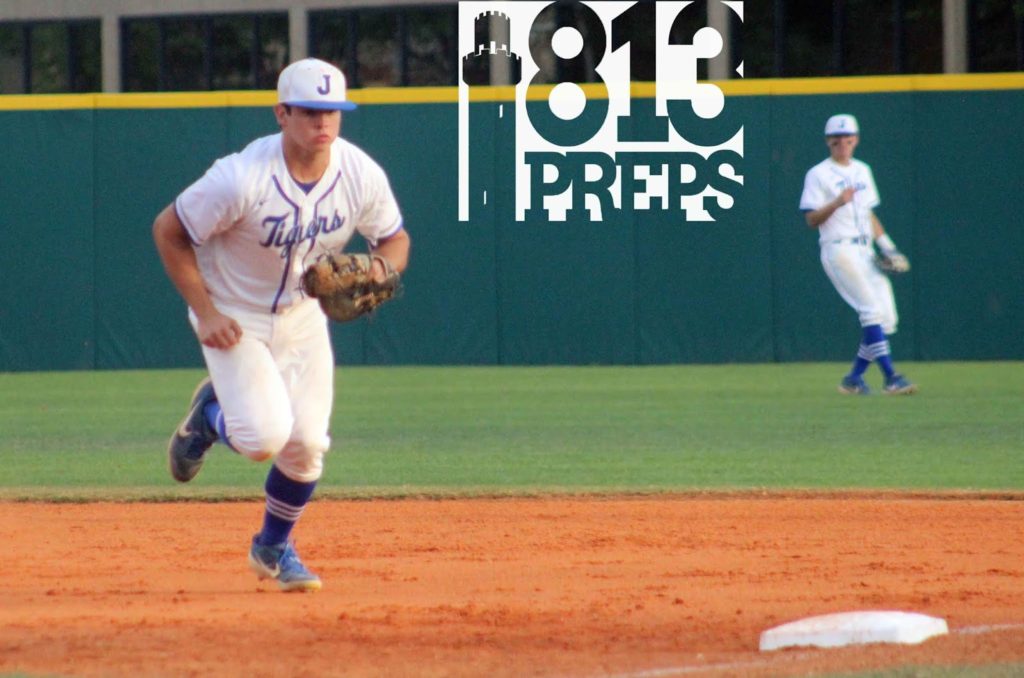 Jesuit 1B Henry Politz takes it himself to record the
game's first out Friday night. 
"We tease him a ton and I'm a bit of an impressionist, so I have a good time with him … He definitely has his own thing out there," Politz said. "But it works for him and the stats speak for themselves. But all that on the mound is just a part of it, as intense as he is out there, he's an incredibly nice guy and very humble. A great teammate."
Jesuit (10-2, 4-0 in Class 6A-District 8) took a pair of losses to start the week and the team was looking for a way to get back in the win column. According to Politz, with Minacci on the mound that has been a certainty for the Tigers.
"Once you get Camden a run and it gets to the third inning, and then make it 2-0, 3-0, well then," he said, "I'm so glad I play for Jesuit and not the other team. Because I'd hate to be on the other side, down 3-0 against Camden."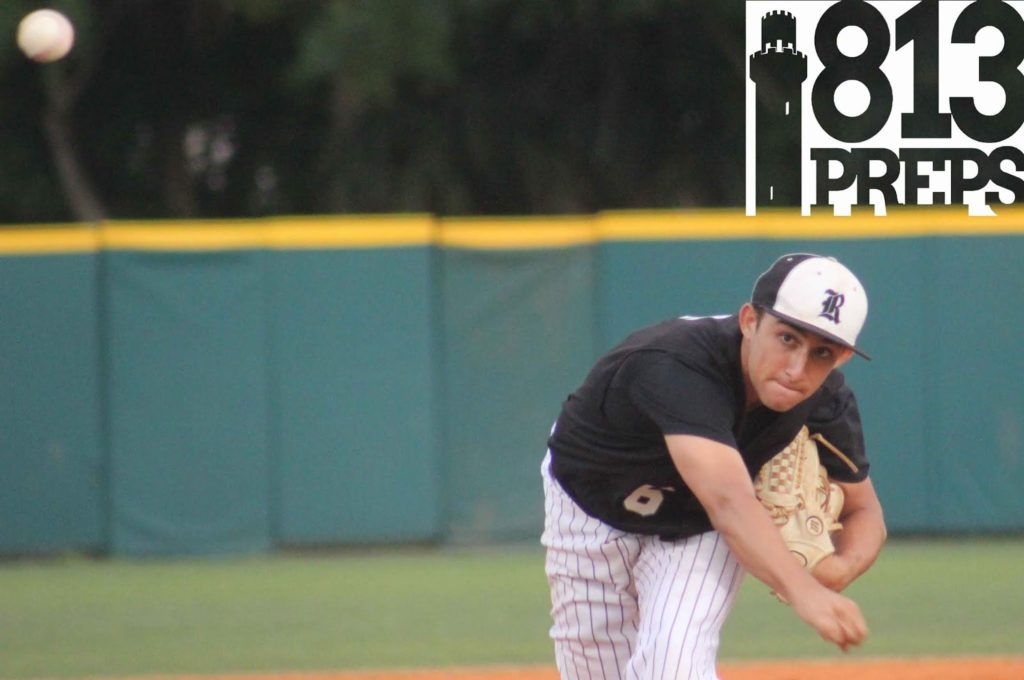 Robinson senior Koby Fogg.
For Robinson (6-6, 2-1 in 6A-8) it was a long night at the plate, Koby Fogg picked up the Knights first single in the second inning and Ben Kim added another in the sixth, while Minacci issued only one walk from the mound. Fogg worked five innings on the mound and kept his team in it, but the lack of offense and Jesuit's fifth and sixth inning proved too much.