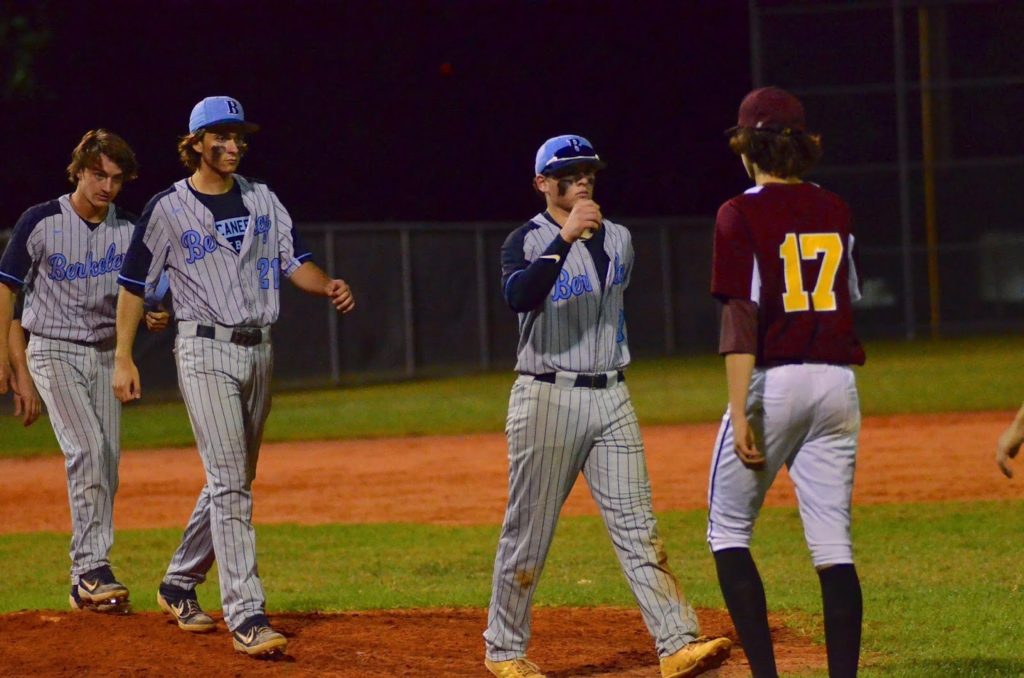 Berkeley Prep sophomore Johnathan Bruno is the first to greet Brooks DeBartolo's Ryan Bradarich (No. 17) after the Buccaneers district win on Friday. 


Photo story by Andy Warrener
TAMPA – Berkeley Prep jumped out to a big lead, and though Brooks DeBartolo kept fighting, the Buccaneers pulled out a decisive 19-7, district win on the road. Berkeley Prep (10-4, 5-2 in Class 4A-4) pounded out 20 hits, including seven doubles and home runs rom Johnathan Bruno and Trey Hinchliffe to defeat the Phoenix. Brooks DeBartolo got a homer from Stephaun Haylock and doubles from JJ Barretto (two) and Ryan Martin in the loss.
Andy Warrener was out for 813Preps with his camera and caught some terrific action from the game. Make sure you follow Andy on Twitter at @jawarrener.