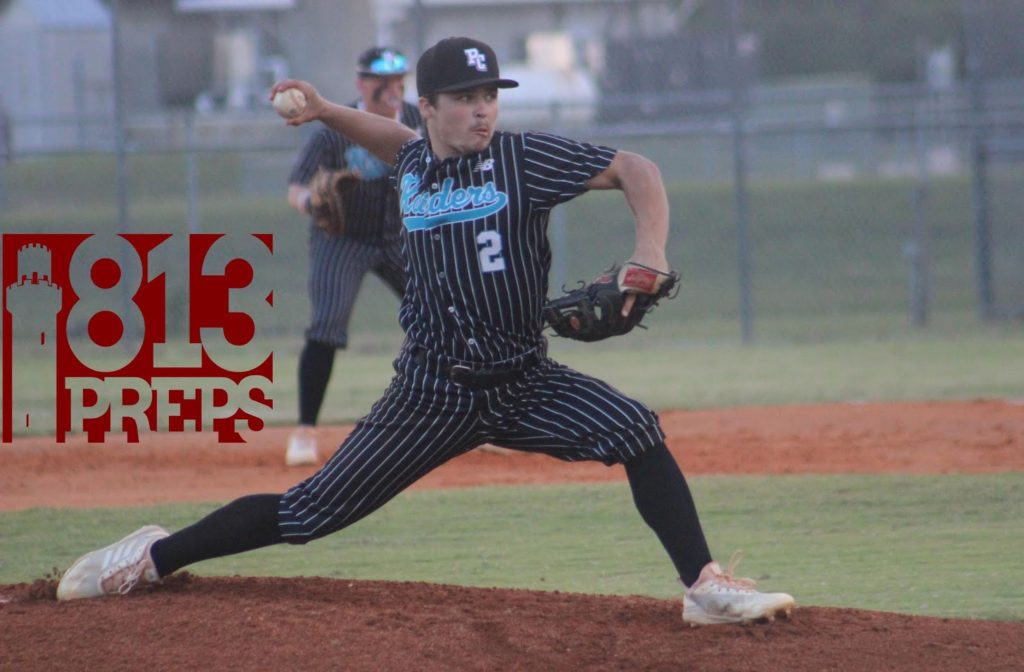 Plant City junior Jarod Wingo tossed a complete-game to lead his team to a 5-1, district win over Durant. Wingo finished with nine strikeouts and allowed just five hits.
PLANT CITY – Let's get it out of the way early. Tear the Band-Aid off from the jump.
The fallout from the Saladino Tournament final, where Plant City defeated Durant on the field, but was ruled to have broken the FHSAA's pitch count rule and thus was forced by the state's high school athletics governing body to forfeit the game, has been a distraction for both teams involved.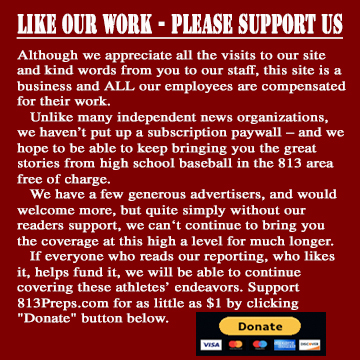 Friday night, it was in the best way possible, about baseball.
The Raiders and Cougars squared off at Durant in a Class 8A-District 6 match-up and Plant City once again turned to junior righty Jarod Wingo. And as he did two Friday's ago, albeit a few pitches more than the state allows, Wingo absolutely dealt from the mound, tossing a complete-game (this time four pitches under at 91) and punctuated the Raiders 5-1 victory by ending it with his ninth strikeout of the game.
However, though the game was played without on-field drama, it would be disingenuous to say that the forfeit wasn't present in the mind of the Raiders players.
"After we got the news, the team was obviously pissed," Wingo said. "But the team (since) has completely combined together, the team chemistry has gotten so good. We got a group talking in the locker room before this game, talking about how we needed to win this."
"(The forfeit) has pumped us up. That happening has pumped us up for the rest of the season."
It should be pointed out here, all Wingo wanted to do Friday, and all he wanted to do two Friday's ago, was go out on the mound and give everything for his team.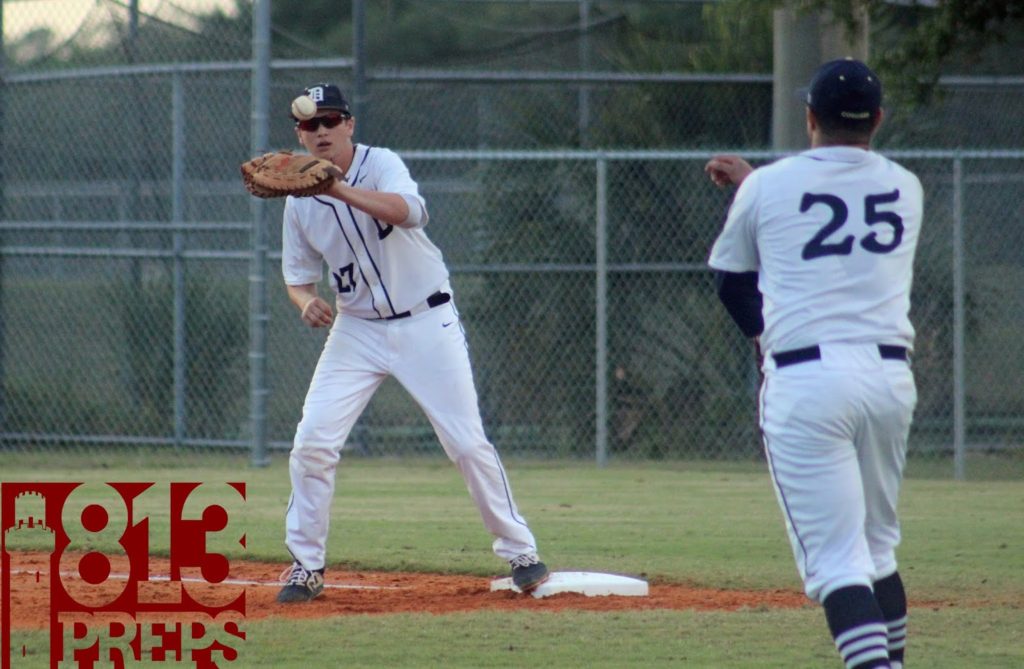 Durant senior Frankie Martinez (No. 25) tosses to Cougars first baseman Alex Canney for the first out of the game. 
In the Saladino Final, Wingo blew away hitters with his fastball, but early in the game at Durant he couldn't place his it the way he wanted and was forced to use everything else.
"The (Saladino) championship when I pitched, it was like my fastball was on but my breaking balls were completely off," Wingo said. "This game, completely flipped. Fastball wasn't on, curveballs were on, off-speed was on, cutter was on, everything else was on for me, except that fastball the first couple of innings."
Wingo wouldn't have to work without his fastball long though, when after the Raiders took control in the third with three runs, the oomph returned to his right arm.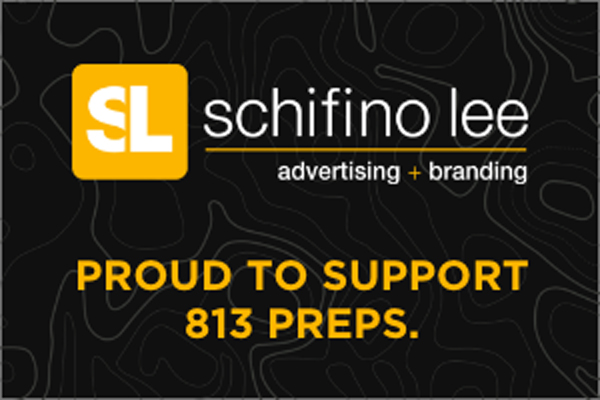 "The first couple of innings he said he just didn't have his fastball," Raiders coach Mike Fryrear said. "I told him to just throw the off-speed stuff for strikes, but once he got heated up he got his fastball working … it was a perfect night for him."
Fryrear, who fully shouldered the blame for the pitch-count violation in discussions with 813Preps last week, said he thought about going with team ace Parker Messick on the mound, but was swayed by his junior instead.
"I knew Wingo was going to be a bulldog," Fryrear said. "He's been a bulldog since day one, and he came up to me and said, 'coach, give me the ball.'"
"I said to him, 'you are one of our best arms, you've got it brother. Go out there and do it.'"
Durant's Frankie Martinez is greeted after his RBI sac
fly. Martinez also had a double in the game.
Durant (10-6, 1-4 in Class 8A-6) got the lead in the second as Arpod Zsold reached on a bunt single, moved over on a Coleton Brogden sac, was sent to third by Alex Canney's single and crossed the plate on an RBI sac fly to center by Frankie Martinez.
But the Raiders players were ready to wipe away all the off-the-field stuff out of their control, and did so by scratching out three runs in the third and never letting the Cougars back in the game. The Raiders scored in the inning first on a wild pitch, followed by an RBI walk drawn by Wingo, and an RBI groundout from Casey Mawhinney. Plant City added insurance in the sixth as another wild pitch plated one and Tyler Dowdy dropped a Texas Leaguer behind second for an RBI.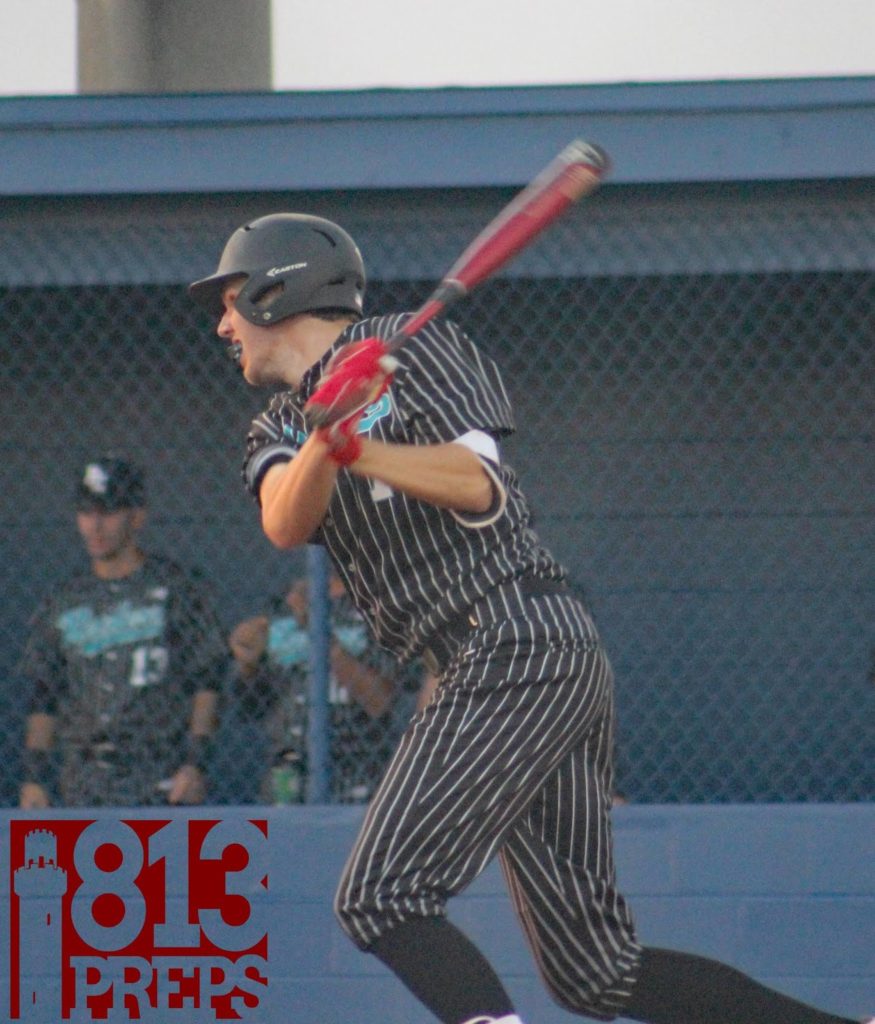 Plant City's Cole Cothren was 2-for-2,
scoring twice in the win.
But this one belonged to Wingo, who worked around a base runner in every inning, scattering five hits and two walks, but ending the final four innings with strikeouts.
"When we got that lead," Plant City junior Cole Cothren, who scored a pair of runs in the win said, "I think Jarod really put it into another gear."
For Fryrear's Raiders, the win moves the team to 13-3, and 4-1 in district play, but more importantly for the coach, himself a Durant High grad, he said it was how Friday's game was handled – by all parties involved – that he took the most pride in.
"It's been two weeks, for both programs, that haven't been easy for (Durant coach) Butch (Valdes), or myself and our team," Fryrear said. "Both teams handled it with class tonight. (Valdes) preaches to his team about being classy and same thing with us and it was a good, hard-fought game."