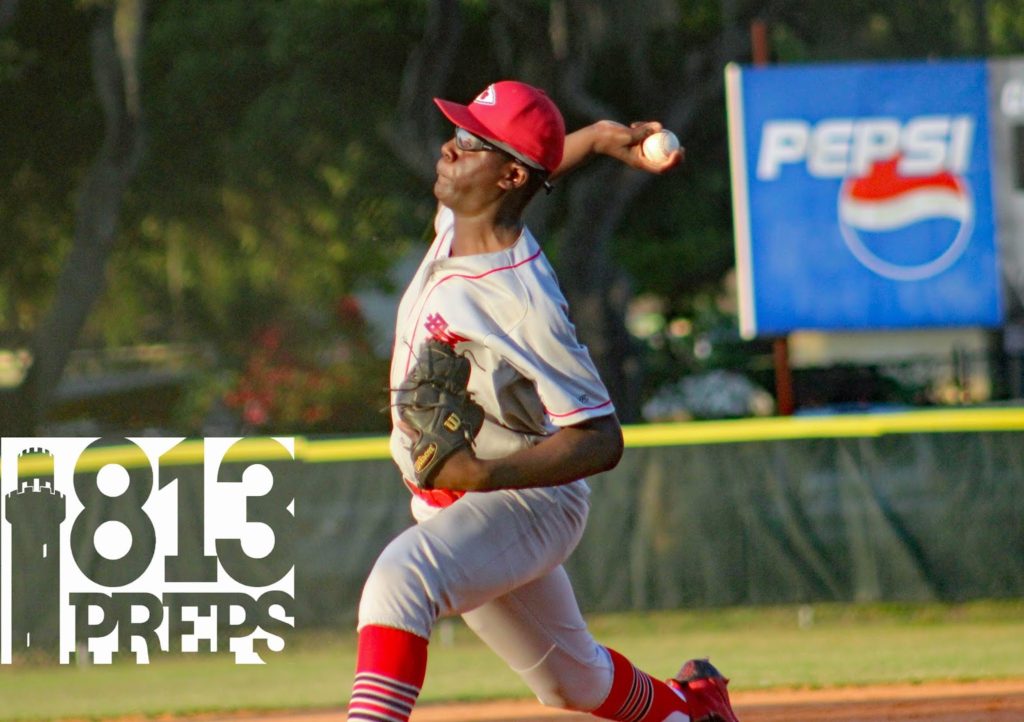 East Bay starting pitcher Manny Dooley tossed 5 1/3 innings allowing three runs (one earned) on just four hits to lead the Indians to the team's first win of the season. 
TAMPA – East Bay has had glimpses of success this season. The Indians pushed Bloomingdale to the brink and almost stole a mid-March game at home, then fought back but couldn't overcome an ugly inning against Lennard later in the same month.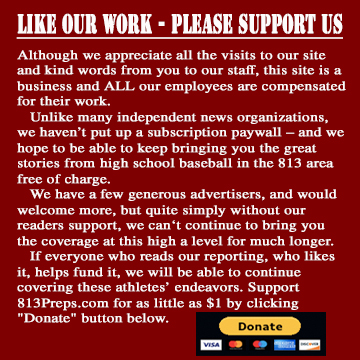 It seemed, according to first-year head coach Quinton Powell it would take a complete effort to finally add a positive integer to the win total.
East Bay put together that complete-game, one Powell called the "best game of the year" to earn its first "W" in a 7-3 win at Chamberlain on Thursday.
"This is probably the best game we've played all year," Powell said. "When pitching and hitting come together, man, we're good to go."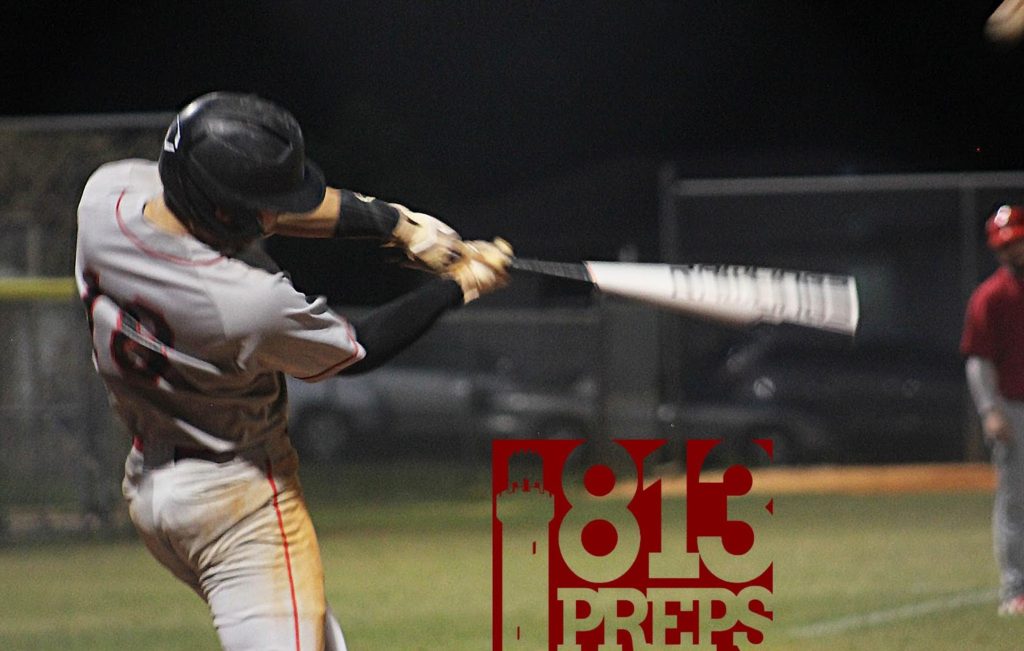 East Bay sophomore Julian Rivera smashes his
two-run double to key the Indians fourth inning.
The Indians got on the board with a run in the first two innings, only to see Chamberlain cut that lead in half in the bottom of the second. But a five-run fourth, keyed by a trio of singles to start the inning and a big two-run double to the gap in left center by Julian Rivera (2-for-2, run, two stolen bases), and a strong start on the mound from freshman Manny Dooley pushed East Bay out far enough to weather the Chiefs attempts to rally.
"I knew with the bases loaded and one down, I had to go up and get my team some runs," Rivera said. "That got us going in that inning, and the momentum carried us to the victory."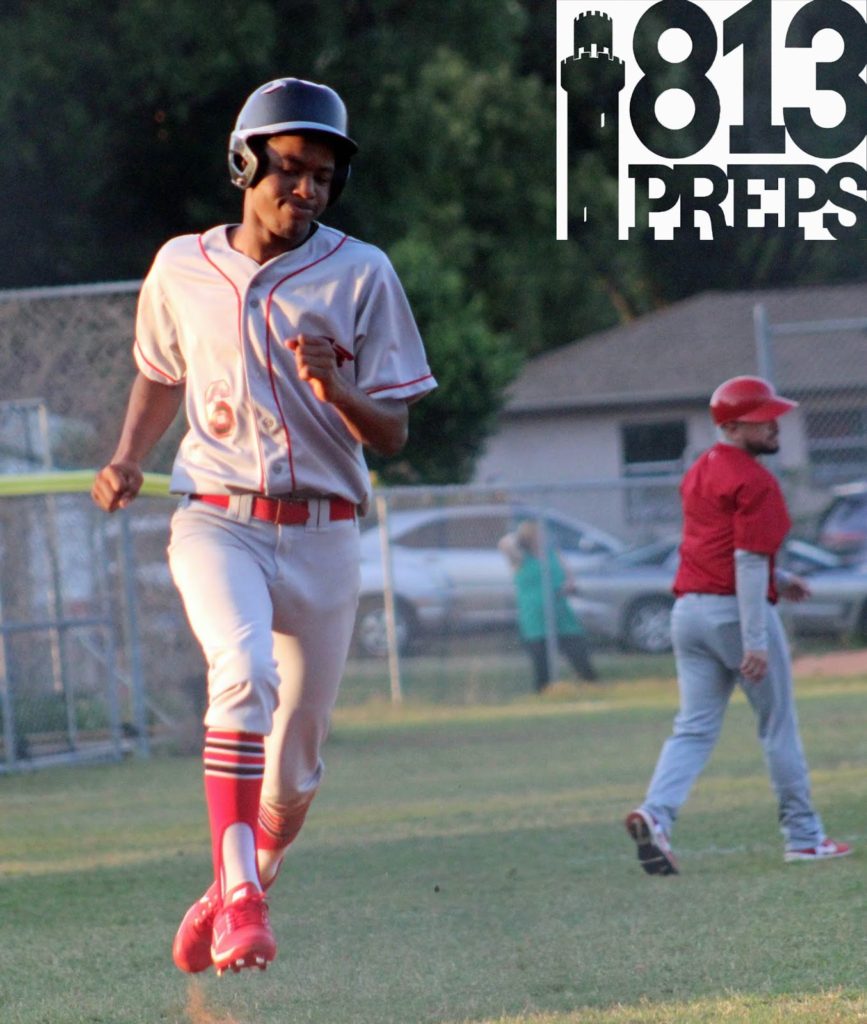 East Bay's Deshaun Manuel.
Dooley worked 5 1/3 innings on the mound, allowing three runs (one earned) on just four hits and striking out two. The tall, righty worked his way out of a pair of runner-in-scoring-position jams with each of his strikeouts and the Indians defense backed him up.
"This win is a real pat on the back for us and how hard we've been working this season," Dooley said. "But now, we need to bring this into our next game and hopefully continue to bring wins like this home."
East Bay (1-13) got an RBI single from Hans Walker, who was 2-for-4 on the night with a run scored and two stolen bases, and Deshaun Manuel was 2-for-3 with a double, two runs scored and a stolen base.
For Chamberlain (1-15), the Justin Santiago singled to start the second, stole second and moved to third as the throw from the plate sailed, and then scored a run on a Adrian Vega sac fly. The Chiefs added a run in the fifth after David Cornelio led off the home half with a double, and eventually scored on a wild pitch, and Vega scored in the sixth on another wild pitch.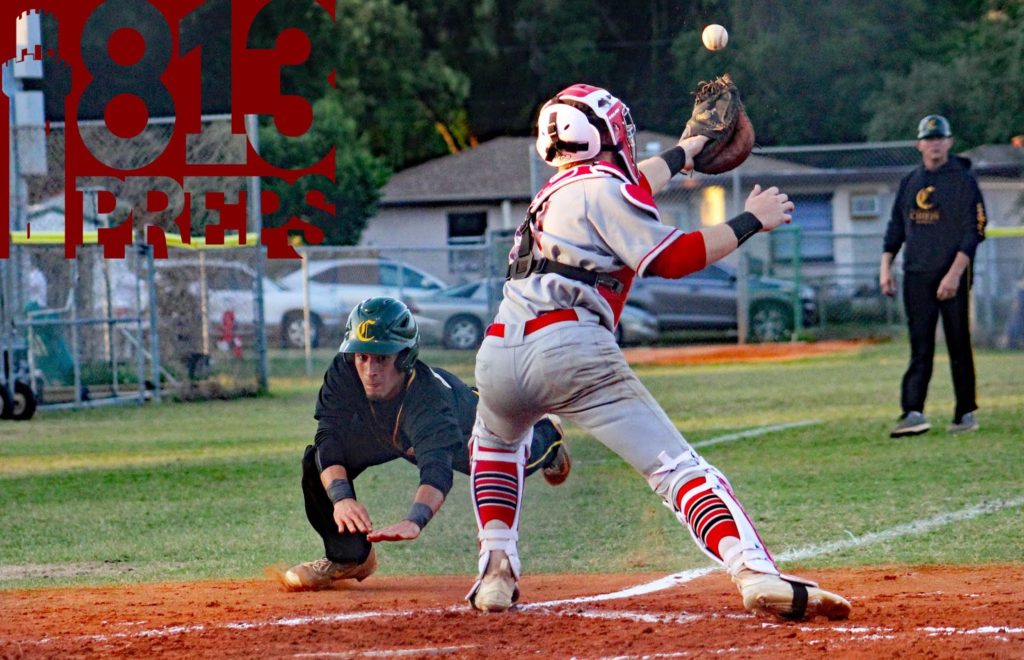 Chamberlain junior Justin Santiago dives for the plate, scoring a run in the second inning on a Adrian Vega sac fly. 
Santiago, a junior, also did a good job in relief working three scoreless innings to end the game, striking out four and allowing just one hit.
For Rivera, the win was a great start, but the team has more work to do the rest of this season.
"This is a very good feeling," Rivera said. "But we need to keep it going next Tuesday, because now we need another victory."