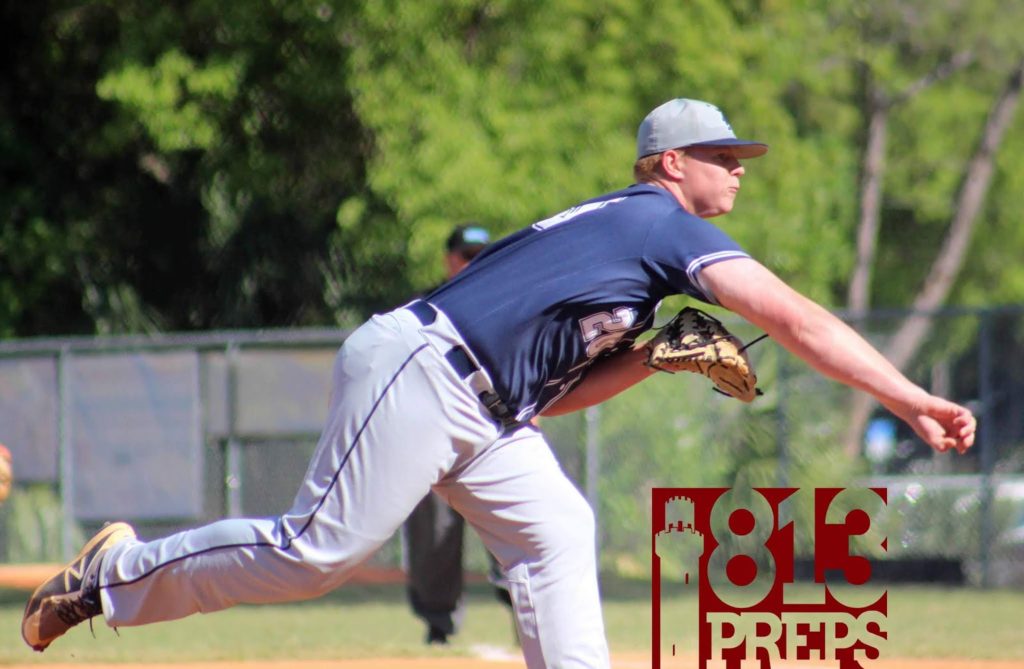 Durant senior Nathan Hood got the better of a pitcher's duel leading the Cougars to a 1-0 win, allowing two hits and striking out five. 
Plant City – Durant senior Nathan Hood had command of all of his pitches Friday night, holding a hot-hitting Bloomingdale squad to just one hit in a Class 8A-District 6 matchup. He was efficient, to say the least, throwing a complete game, two-hit shutout while giving up just two walks and collecting five strikeouts as the Cougars earned a 1-0 victory.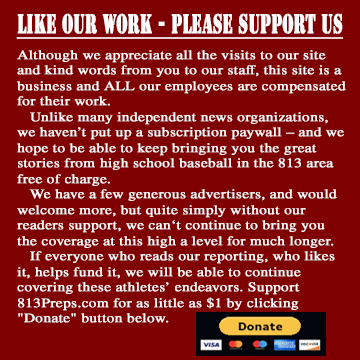 "My biggest thing is always walks," Hood said. "So, I had to minimize the walks, attack the hitters and that worked for me."
"This was a huge win for us, we needed it. I couldn't have done it without my team. They have had my back the whole time."
Bloomingdale (12-5, 5-1 in Class 8A-6) defeated Durant (11-7, 2-5 in 8A-6) in their first meeting this season in a high-scoring, 8-6 affair. This game was far different, with both teams combining for just three hits.
Hood was locked in a pitching duel with Bloomingdale ace Myles Caba, who gave up only one hit himself, a bunt single by Arpod Zsold, and struck out eight.
"Caba is my good friend, I've known him for a long time," said Hood. "It was good to battle … It was fun."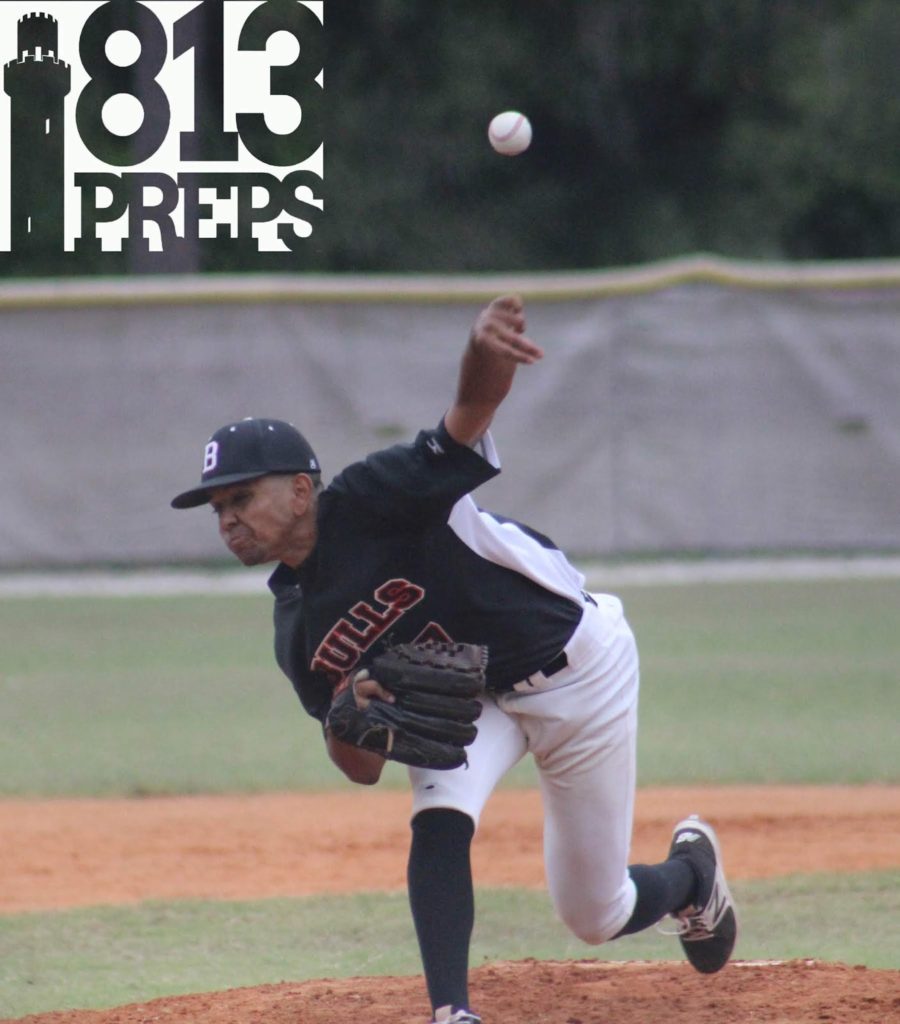 Bloomingdale senior Myles Caba.
(813Preps file photo)
"Watching Hood perform the way that he did tonight was exciting," said Durant Head Coach Butch Valdes. "He was able to have more than one pitch available. Any pitcher that has two to three pitches available, his curveball, his change-up (was) working tonight, he's going to be effective."
The only run of the game came in the home fifth when Luke Cadwallader scored on a wild pitch to give Durant the one run that they needed, handing Bloomingdale its first loss of the season in district play in the process.
"This adds another spoke in the wheel for us," said Valdes. "We are excited to jump into districts here soon, we have East Bay coming up. We have one more to go. I'm proud of the boys. I'm proud of the way they played all together."
– Nick Nahas is a freelance writer in eastern Hillsborough County and covers a wide range of topics. Be sure and follow Nick on Twitter by clicking here.