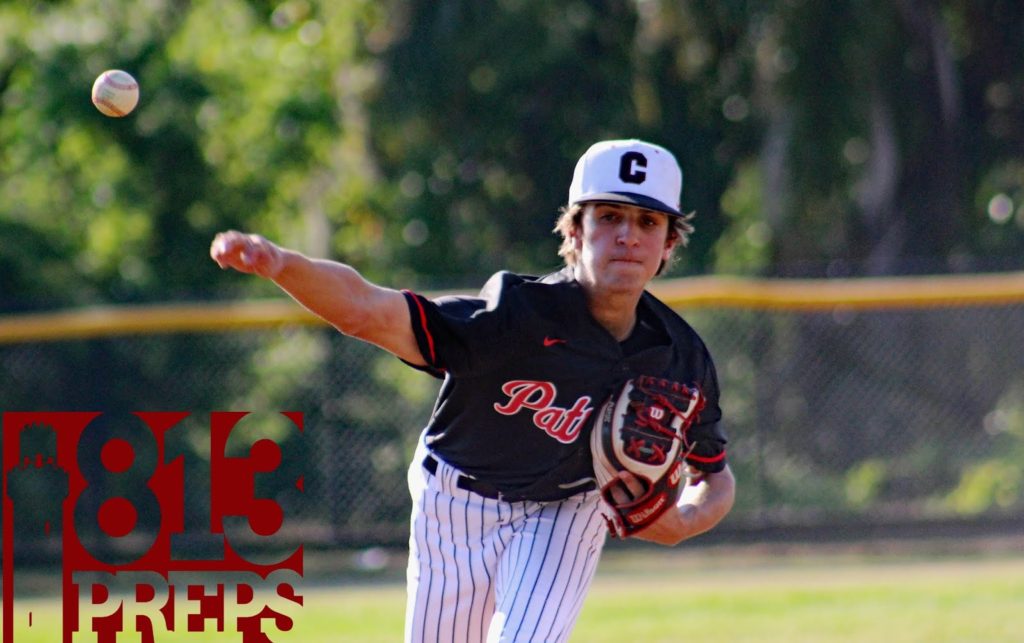 Carrollwood Day junior Danny Vassallo tossed six innings on Friday, combining with Blake Hooker as the Patriots got a no-hit win over Bell Creek. Vassallo improves to 4-1 on the mound this season. 
RIVERVIEW – Carrollwood Day junior Danny Vassallo really wanted to finish what he started on the mound, Friday afternoon at Bell Creek. But the Patriots' righty knew with a big district showdown against Seffner Christian in four days, and Carrollwood Day being in a neck-and-neck race for the district top spot with Lakeland Christian, it was probably the right move to make sure he was under a comfortable pitch count and ready for the Crusaders on Tuesday.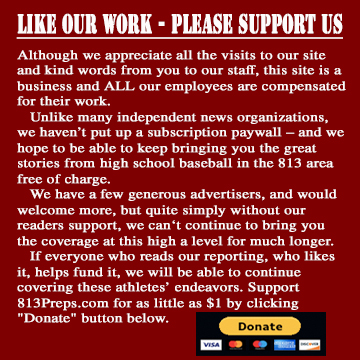 Fortunately for Vassallo, who fired six, no-hit innings, senior Blake Hooker was more than up for the task in the seventh, firing in 15 pitches, 10 for strikes to sit down the Panthers in order, as the duo combined to no-hit Bell Creek in an 8-0 victory.
"With Blake, he and I are like brothers," Vassallo said, "I wouldn't want to share a no-hitter with anybody else."
Carrollwood Day (9-8, 5-1 in Class 4A-District 4) took little time getting the offense going, as Vassallo helped out his own cause with an RBI single to right. The Patriots would add one more in the first when Charlie Owen charged home on a passed ball, but Vassallo wouldn't need it as he churned through hitters with a solid defense behind him through the first five innings.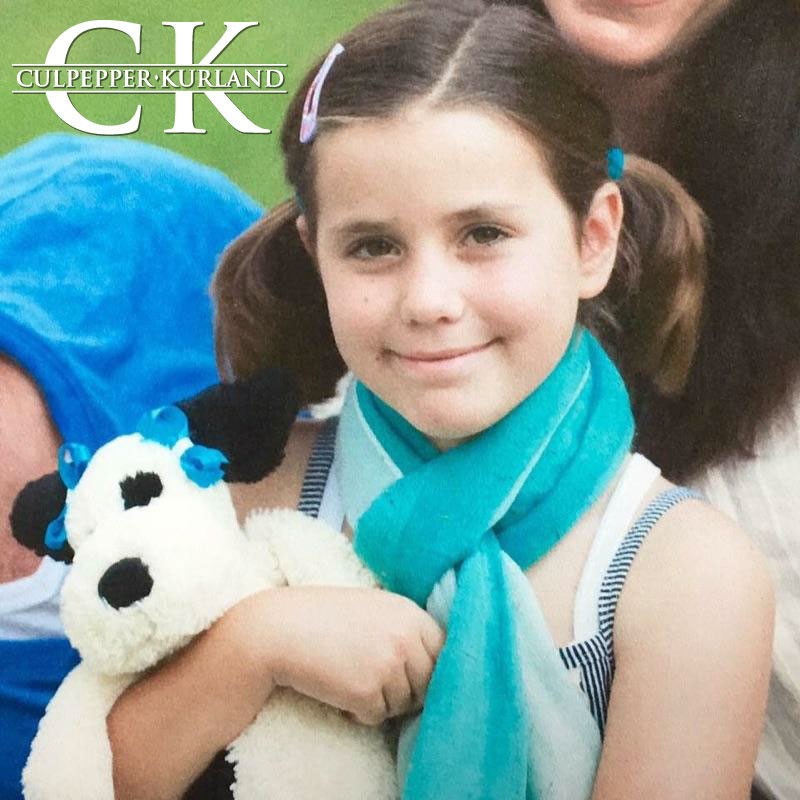 The lone blemish on Vassallo's line came with one out in the sixth, when he let go of a split fastball and hit Charles Williams, Jr. But the runner wouldn't leave first base as Vassallo picked up his fourth and final strikeout of the game, then got a ground-ball out to end the minimal threat.
"It came up in my mind in about the third inning, I realized I had a perfect game going and I didn't want to say anything," Vassallo said. "I got into the sixth and knew I had 15 pitches left to try and get through, but I missed with a splitter on the inside and nicked their guy and ruined the perfect game. But I'm more than happy with a no-hitter."
— 813Preps (@813Preps) April 12, 2019
The Patriots added four in the third, started by a pair for singles from Vassallo and Dillon Baker, who was excellent on the field at shortstop, and were cashed in on an RBI double by Chavez Summerville II. After the win, Summerville said he was okay that he didn't have to do too much behind the stellar pitching on the mound.
"I've seen Danny pitch a lot, and you almost start to expect something like that from him," Summerville said. Adding with a smile: "A lot of hitters have trouble hitting that, and it can be a little boring for us to watch sometimes, but it's what we want. I'll take it."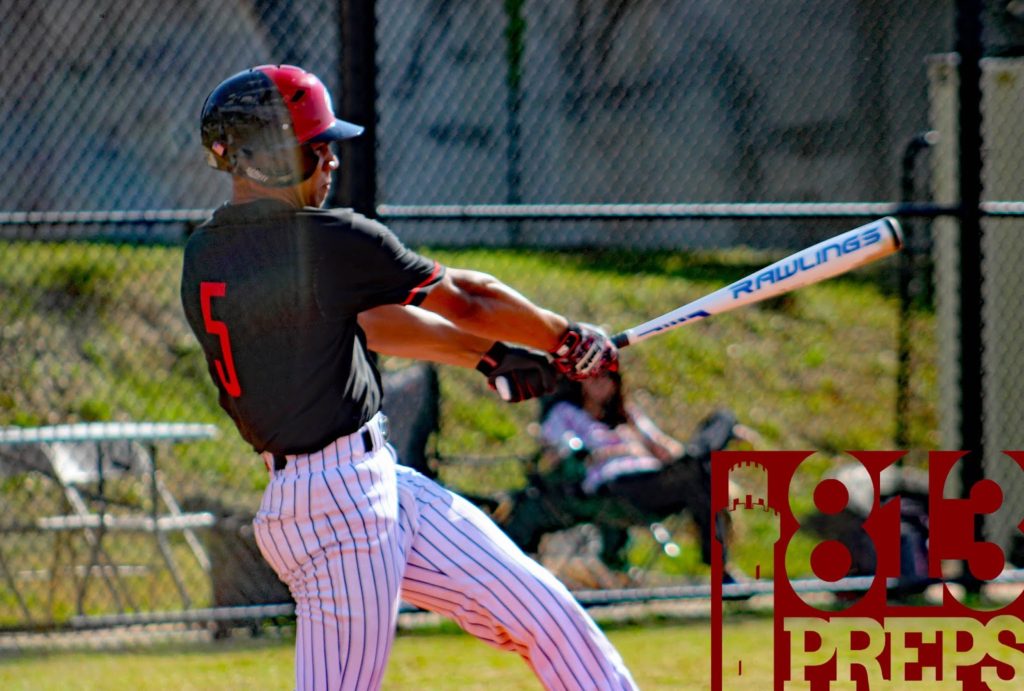 Patriots senior Chavez Summerville II helped key a four-run third inning for the Patriots with a double down the third base line that brought in a pair of runs. 
The inning continued with a two-RBI single from Owen, who was on fire at the plate going 4-for-4, with two runs scored and a walk in the game, and himself was clutch manning third base for the Patriots.
"I was geared up, today was a good day," Owen said. "I woke up, felt amazing, went up to the plate and had fun with my team. There's nothing better than that."
"It was phenomenal to come out here with my brothers and watch our guys absolutely deal on the mound, with us backing them up in the field – that's what baseball is all about."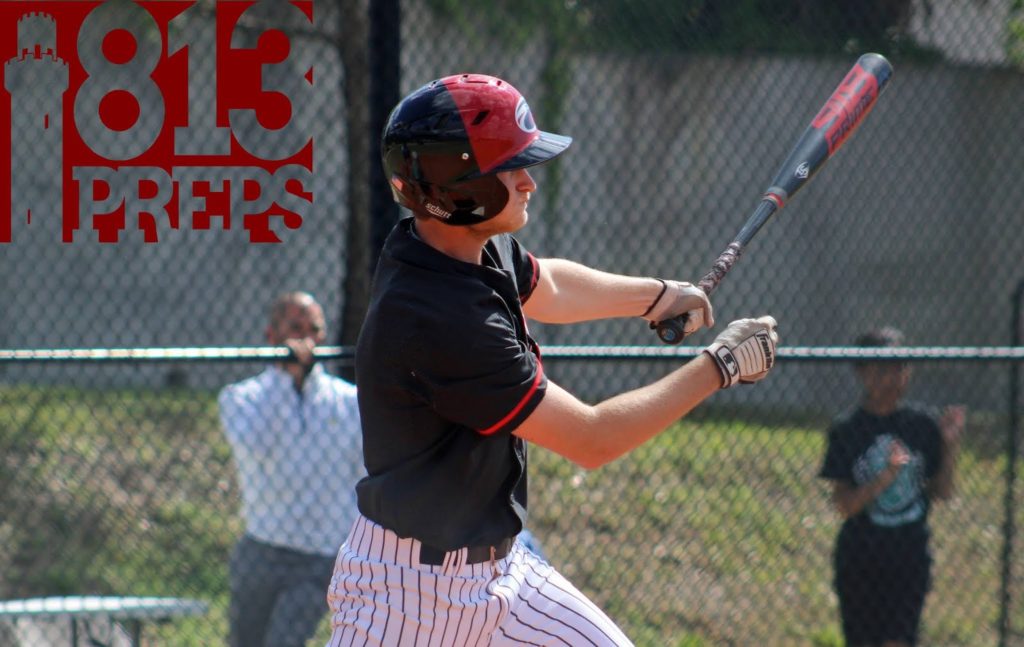 Patriots senior co-captain Charlie Owen went 4-for-4 at the plate, with a pair of runs scored and two RBI, and also drawing a walk to reach in all five plate appearances. 
The win was salted away in the seventh as the Patriots added two more, first on a wheels-spinning, RBI triple by Hooker, and Tanner Palaez got in on the action driving in Hooker with a pinch-hit single.
Hooker took to the mound in the home seventh and struck out the side to finish of the gem of a pitching performance on the day.
"I like the pressure," Hooker said of coming on in relief of an active no-hitter. "…Danny threw a heck of a game, the best I've ever seen him throw, and I knew I had to go out and shut the door for him."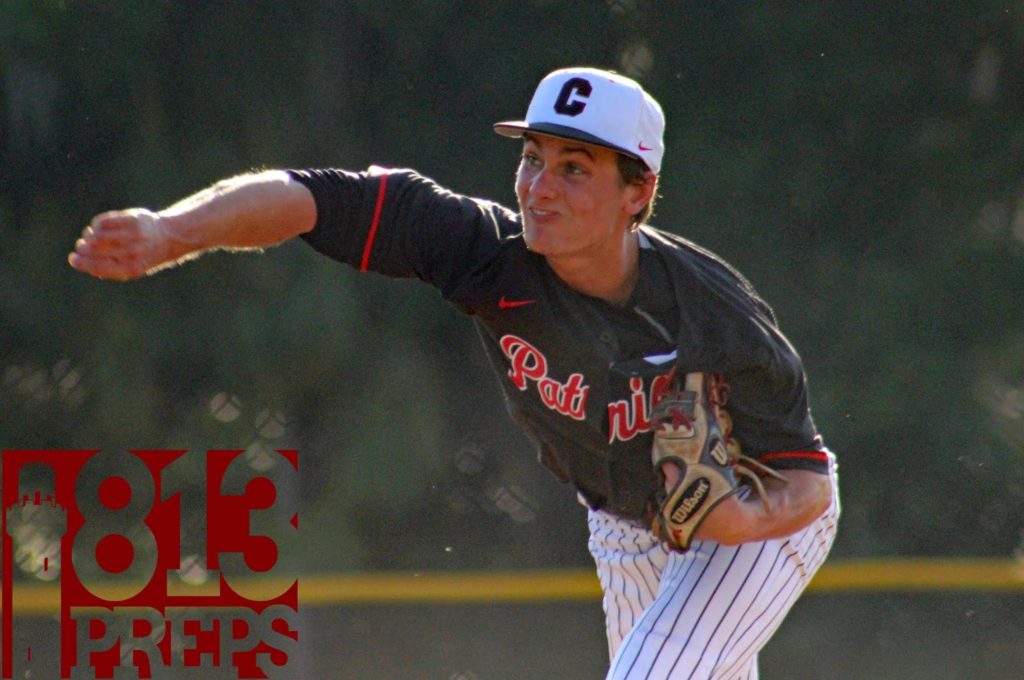 Patriots senior co-captain Blake Hooker struck out the side in the seventh to seal the no-hitter. Hooker had an RBI triple in the win.