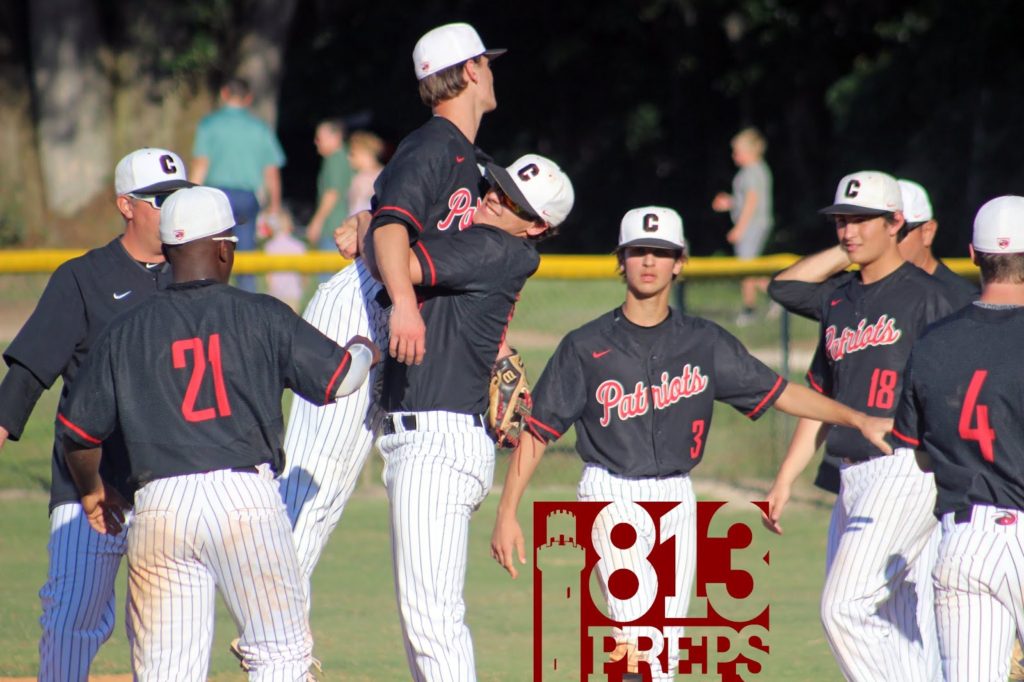 Carrollwood Day senior Will Grisack lifts up teammate Blake Hooker in a big bear hug after the final out of the Patriots comeback win over Seffner Christian. 
SEFFNER – There was a point mid-march where Carrollwood Day found itself with a 3-7 record and falling behind four-runs early might have been it for the Patriots. But since that point, Carrollwood Day has bonded as a team, found a spark and posted a 7-1 record. So, falling behind early in a pivotal district game, was nothing more than a challenge to overcome.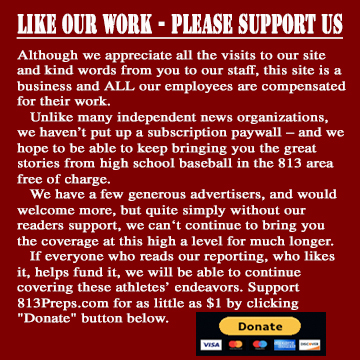 And overcome the Patriots did as Carrollwood Day battled back on Seffner Christian and took a lead in the seventh and held on for a 6-4, road victory.
"We were rock bottom starting the season, honestly," senior Blake Hooker said. "We just weren't very good, but we've worked on team building to get us where we needed to be."
"Right now, I feel we are where we need to be and showed that today."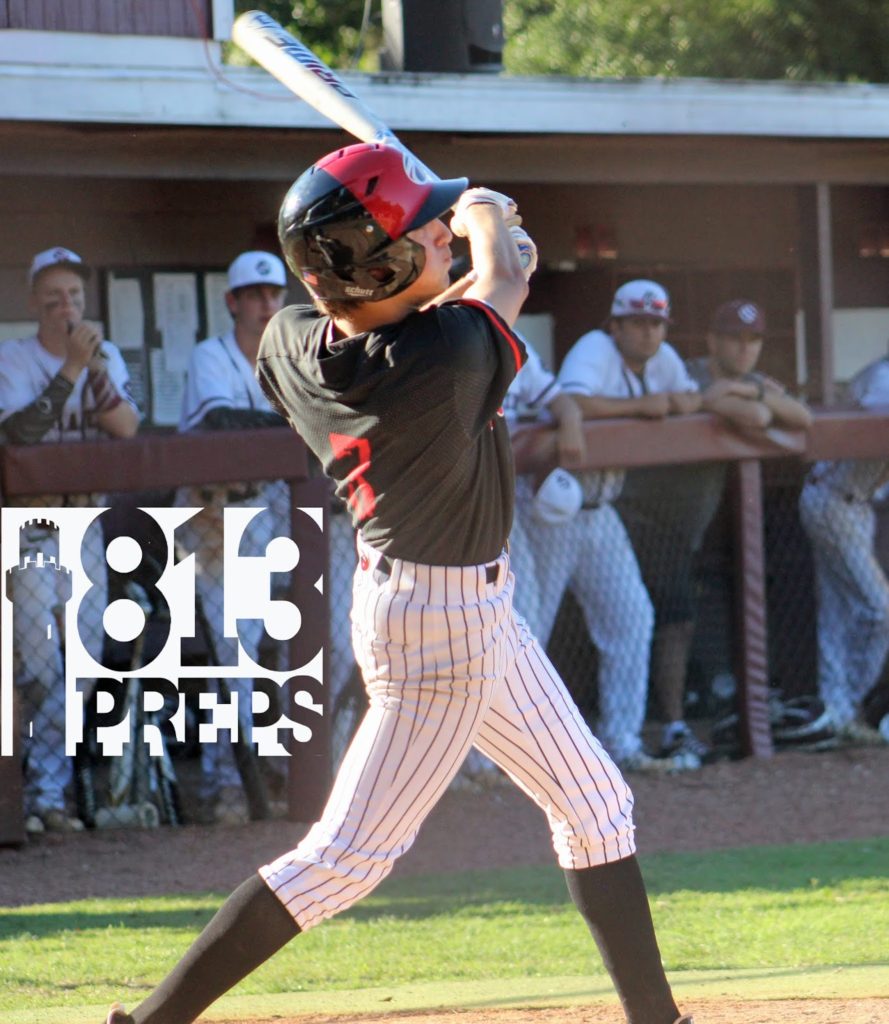 CDS junior Danny Vassallo drives in the
eventual game winner with a single to right
Carrollwood Day (10-8, 6-1 in Class 3A-District 4) entered the seventh inning down a run, but Shelton Quarles Jr. led things off with a single, moved to third no a botched throw over to first, and scored on a Charlie Owen groundout to tie the game. Junior Danny Vassallo, who got the start on the mound but lasted just three innings, was looking for a way to come through for his team. He did just that with an RBI single to right to drive in Hooker for the deciding run.
"This is the best feeling ever," Vassallo said. "At the beginning of the season we were always down early and just couldn't come back, didn't fight. But the maturity this team has built, the chemistry we have built since then, now we get up in the box and everybody knows everyone can come through for us. It has just been a life-changer."
Vassallo added an insurance run later in the inning on a Crusaders error.
The cushion was all Hooker, who took over on the mound for the Patriots in the fourth inning, would need earning his first victory of the year pitching four scoreless innings. It was the second-straight big-time performance for the senior, who finished up Vassallo's no-hitter last Friday at Bell Creek with a 1-2-3 seventh inning.
"I wouldn't say I have a specific role," Hooker said. "I think coming in in critical situations and executing is the role I am expected to fill as a senior. I need to come in and get that big hit, or shut the door at the end of a game, that's what I would say is the job I have."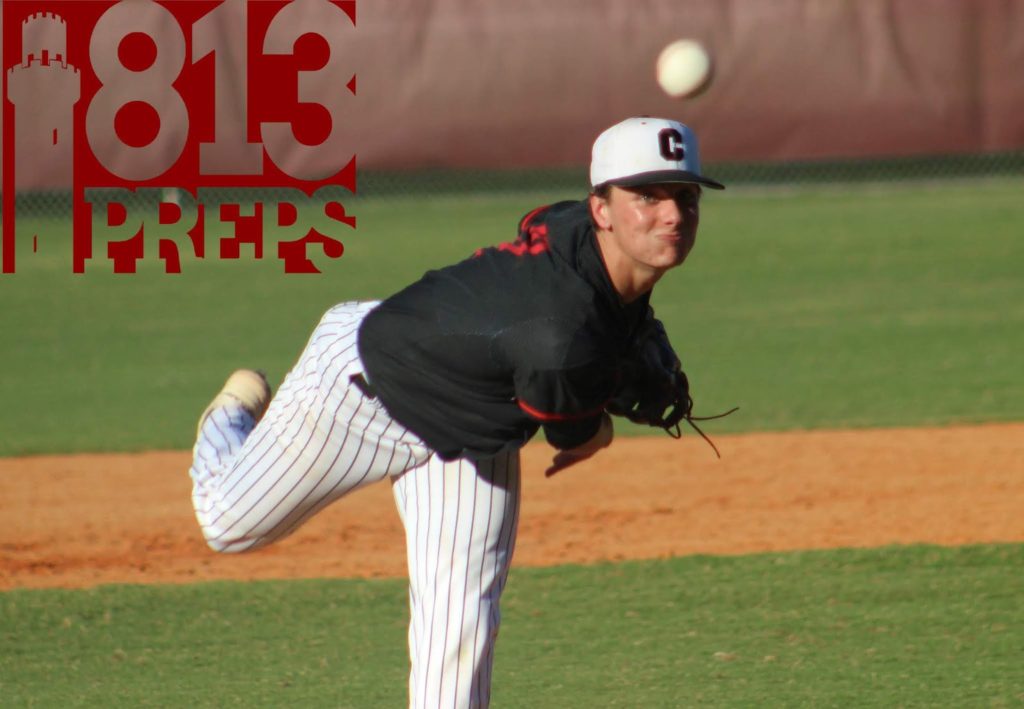 Carrollwood Day senior Blake Hooker worked four innings of relief and got the win on the mound as the Patriots claimed a 6-4 district win on the road. 
Seffner Christian (7-9, 3-2 in 3A-4) got ahead in the second as sophomore Andrew Ura sent a two-run homer over the wall in left field.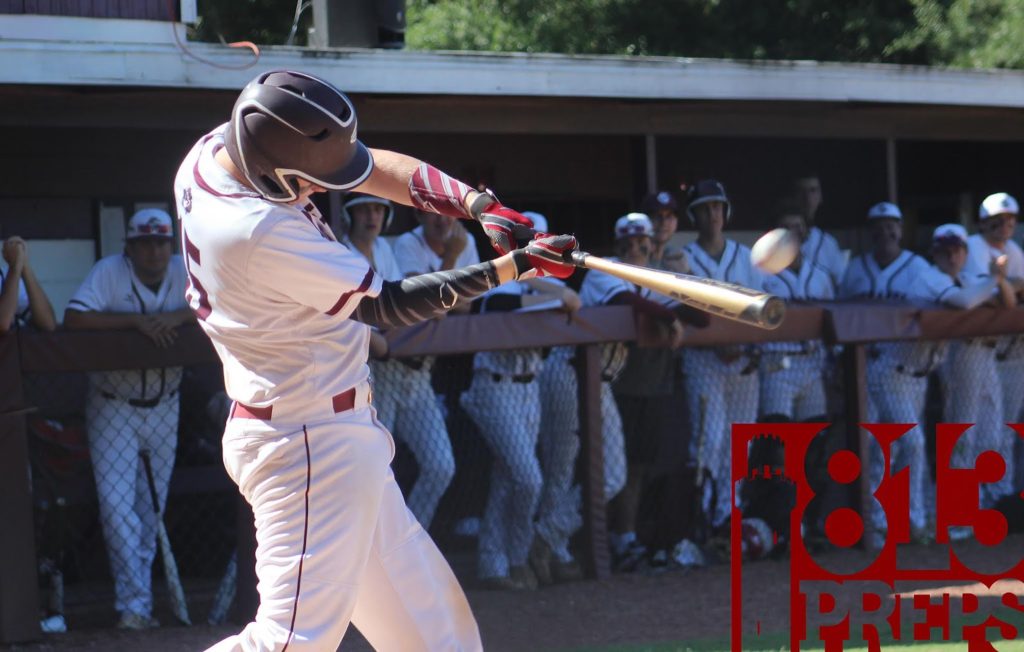 Seffner Christian sophomore Andrew Ura connects on his two-run home run in in the second inning.
The Crusaders added to its lead in the third as back-to-back-to-back singles by Tommy Turkett (RBI), Bryce Mitchell (2-for-4), and Daniel Tomasello (2-for-4, RBI) plated a pair. But from there Seffner Christian would get just a leadoff double from sophomore Ben Cheek in the fourth, a runner via the walk, and two runners who reached on errors but never advanced beyond first the rest of the way.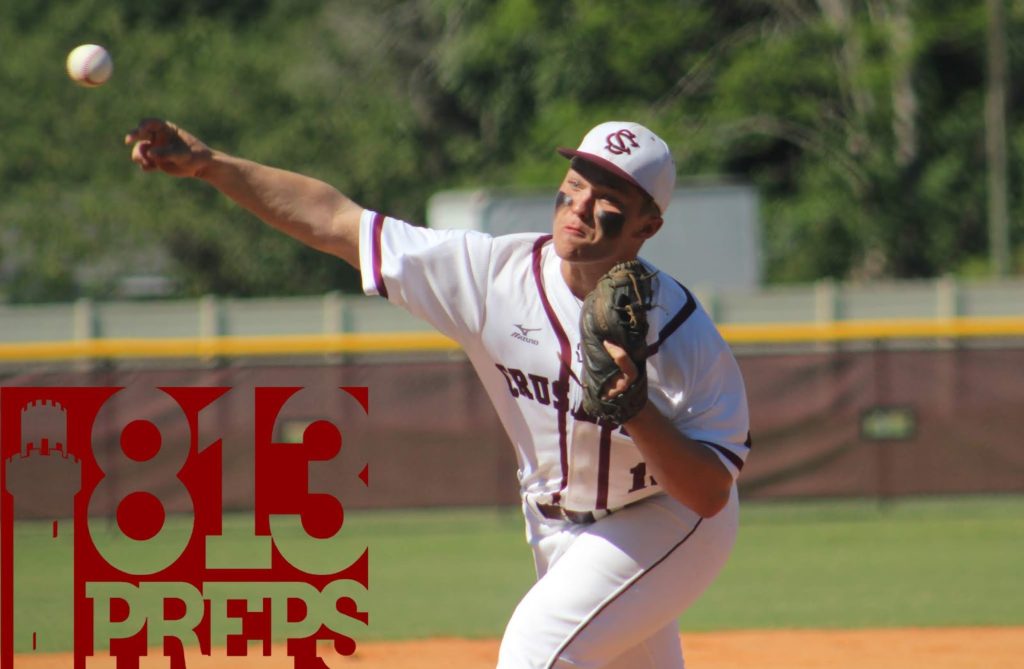 Crusaders sophomore righty Ben Cheek worked five-plus innings on the mound taking a no-decision. 
The silencing of the offense spoiled an excellent start from Cheek on the mound, as the young righty worked five-plus innings allowing two earned runs. The most pivotal inning being the fifth where Cheek loaded the bases with no outs, before fighting his way to three outs, only yielding an unearned run on an error.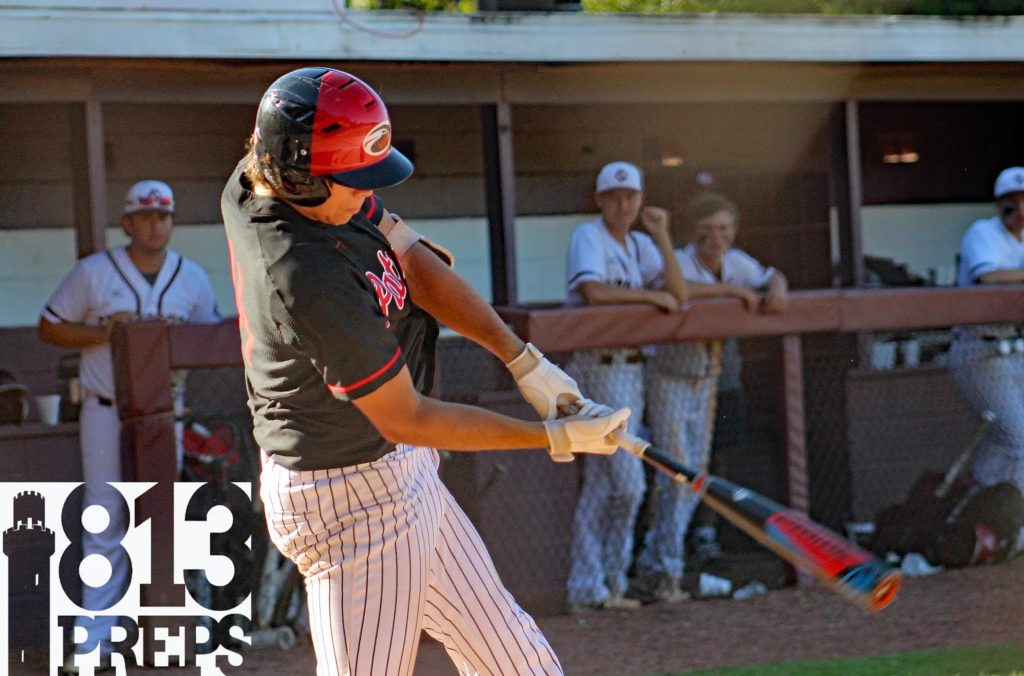 CDS junior Jay Garvey hits a double. 
Jay Garvey keyed the Patriots comeback start in the sixth with a hit to left, mere inches away from a home run to drive in a pair with a double. Dillon Baker and Kyle Benedict each had two hits and a run scored for CDS in the win. The Patriots wrap up district play for the regular season, and will be the No. 2 seed in the district tournament in May.