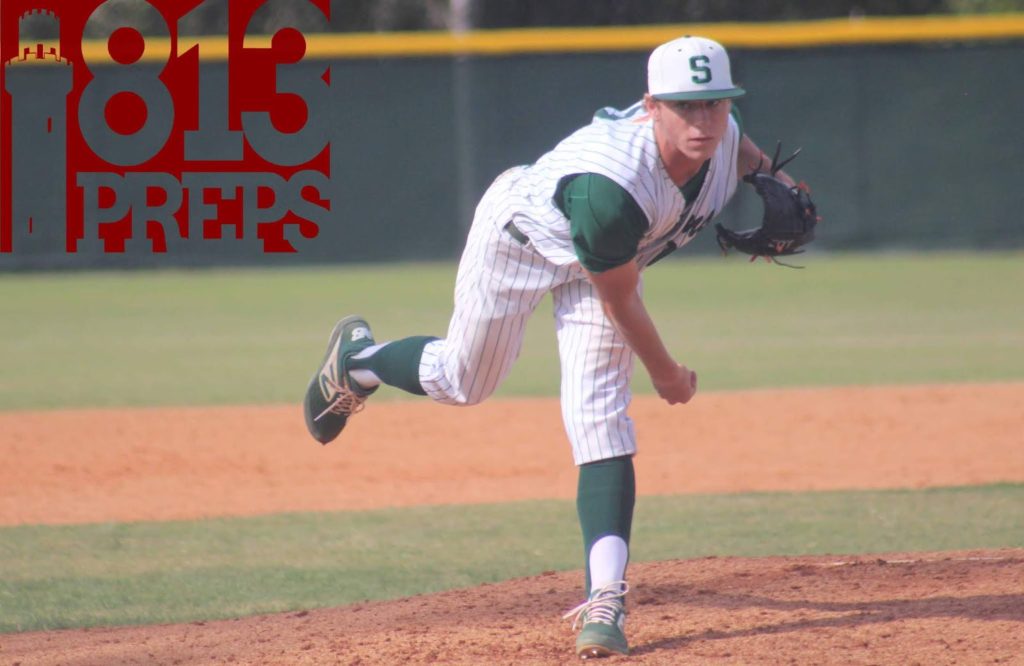 Sickles senior Dylan Eskew has been selected as the FACA District 15 Player of the 

Year. 
TAMPA – Sickles senior Dylan Eskew has been selected as the 2019 Florida Athletic Coaches Association (FACA) District 15 Player of the Year. The pitcher and infielder has put up a phenomenal season for the Gryphons, despite the FHSAA ruling Sickles must vacate 12 wins due to a falsified address of a bench player for the first six weeks of the season.
On the field, Eskew is hitting .404, with 24 RBI, 15 runs scored, six doubles and six home runs, while also going 6-0 on the mound, with a 0.52 ERA and 62 strikeouts in 40 innings on the mound. Eskew started the season with a no-hitter against Robinson, and also tossed two one-hitters.
A highly scouted player, Eskew is signed with the University of Miami.
The player of the year tag also comes with an automatic invite to the 2019 FACA All-Star Showcase held at Lakeland's Joker Marchant Stadium. Eskew will be a part of the West squad in the event held May 26-28 at the Spring Training home of the Detroit Tigers.
Also earning an invite to the All-Star Showcase will be Hillsborough High senior outfielder Terence Doston, a two-sport standout for the Terriers who is committed to play football and baseball at West Virginia next season, and Jefferson ace Mike Dominguez, who is signed to play at Florida State next year.
The FACA has announced its District 15 (Hillsborough County) baseball players and coaches of the year in each of the seven FHSAA classifications in which area schools participate. The selections were chosen by a committee of area member coaches.
FACA District 15 Players of the Year (for each classification) 
2A – Calvin Ziglar, Sr., Citrus Park Christian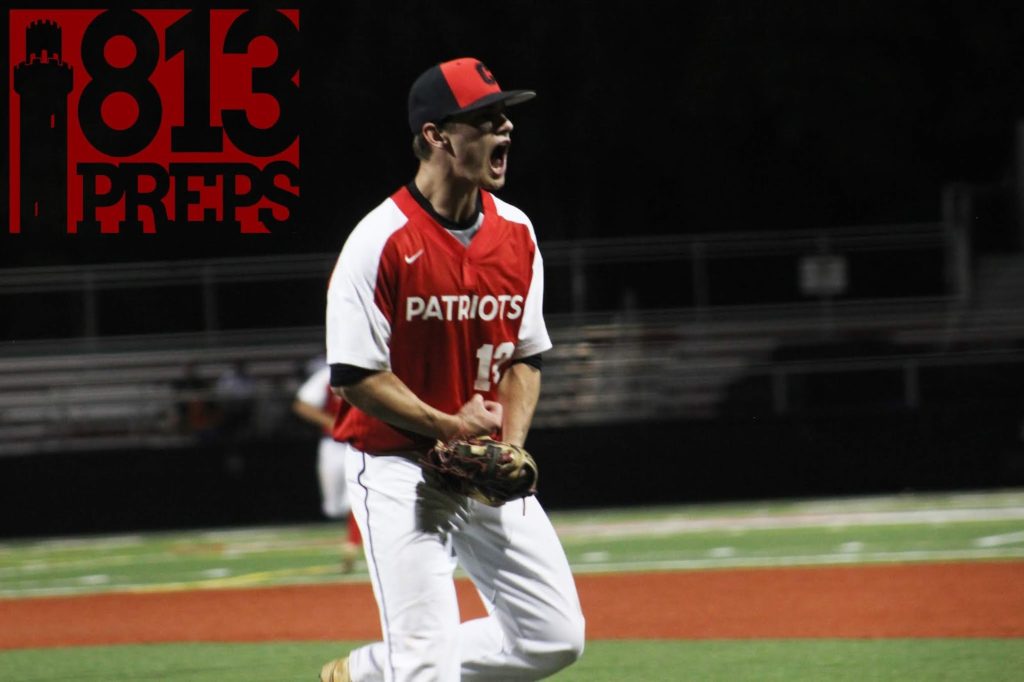 3A – Blake Hooker, Sr., Carrollwood Day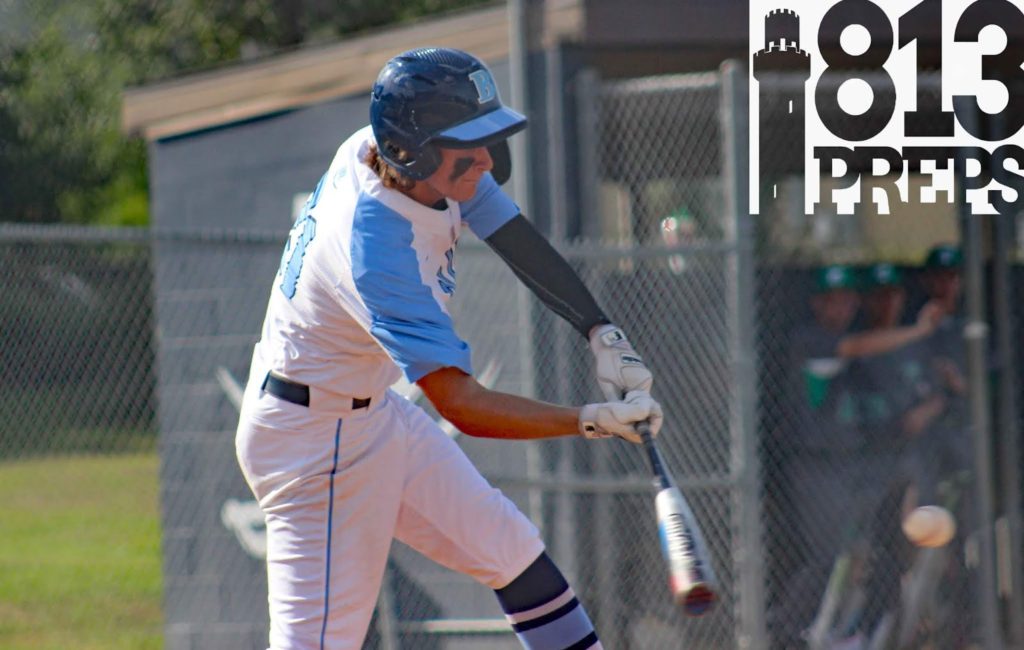 4A – Trey Hinchliffe, Jr., Berkeley Prep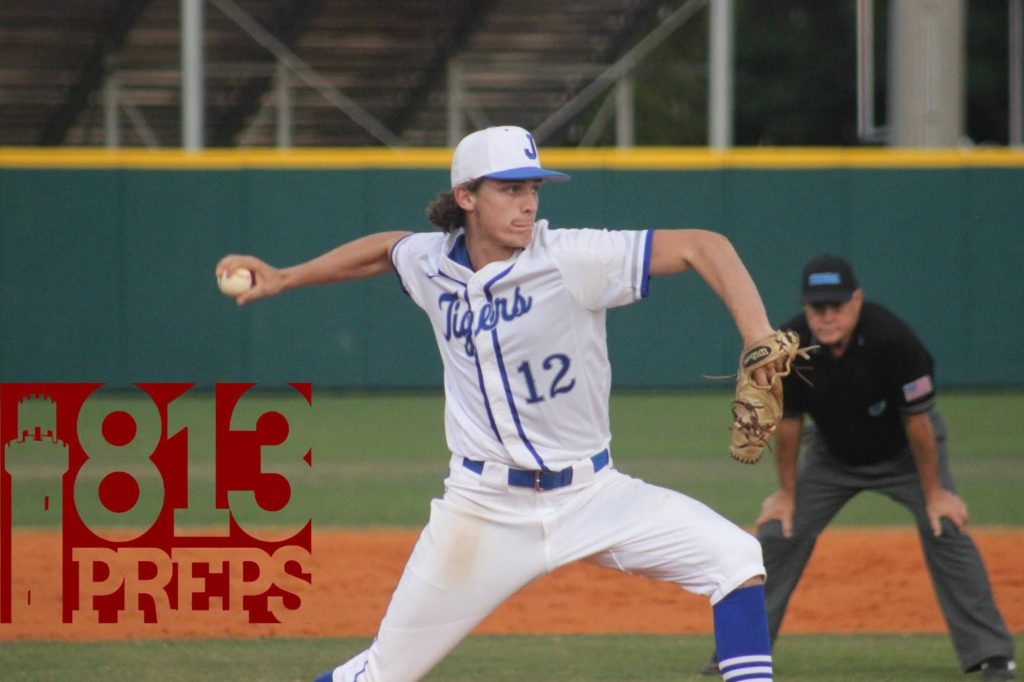 6A – Camden Minacci, Jr., Jesuit 
FACA District 15 Coaches of the Year (for each classification)
2A – Raymond Reed, Citrus Park Christian 
District 15 receives three automatic bids to the FACA All-Star Showcase in May, and the rest of the lineup is filled from other districts in the state, with college and professional scouts having some input on players they have interest in. However, the District 15 committee makes nominations of alternates from the Class of 2019 based on success across the players careers. This year's alternates from District 15 are:
Pitching alternates – Christian Suarez, Leto; Brian Baughman, Wharton; Parker Messick, Plant City.
Catching alternates – Danny Bernstein, Sickles; Jakob Hines, Berkeley Prep.
Infielder alternates – JD Urso, Plant; Javy Hernandez, Leto.
Outfielders alternates – Gabe Rincones, Plant; Dillon Besnier, Riverview.