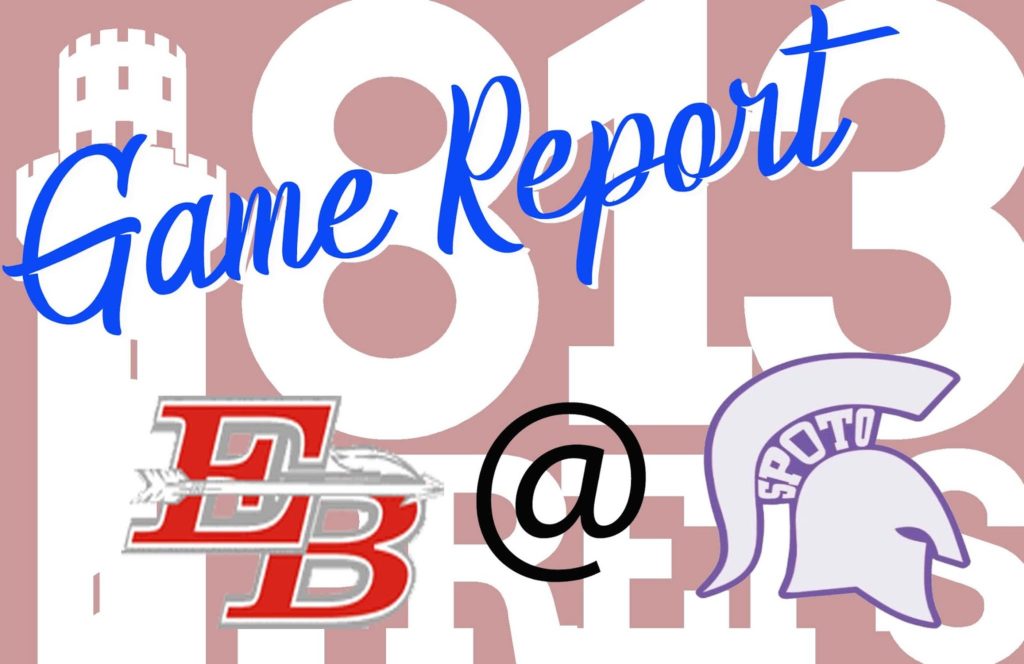 By Bob Bellone
RIVERVIEW – It's not often a father wants to see boys from another neighborhood beat his son with bats. Having none of that, East Bay sophomore Ethan Sillart had them swinging and missing Tuesday night behind Spoto High School.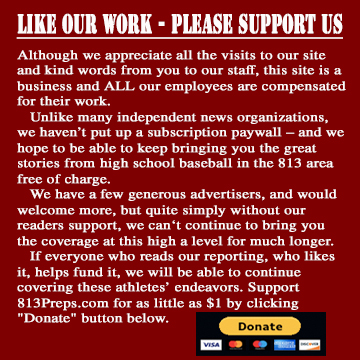 It was only baseball, but Spoto hitting coach Alberto Sillart wasn't thrilled to see his son dominate a 10-0 contest reduced to five innings by the mercy rule. The young left-hander surrendered only two hits and struck out eight in four innings of work.
"I feel amazing. My first really good pitching outing," Ethan said, "so it felt great."
Great enough to finish up with four strikeouts in one inning, made possible by the first victim reaching base on a throwing error after the third strike hit the dirt.
"Everything was working for me today," Sillart said.
Things haven't been working so well for either team this season – each came in with one victory in a combined 29 games – so something had to give. The Spartans gave early and often, helping the Indians bat around in a four-run first inning with three walks, two errors, a hit batter and a wild pitch to accompany a pair of singles.

That was more than enough for East Bay (2-15), which has won twice in four games after an 0-13 start. Spoto (1-13) is winless in six home games.
"We took advantage of the mistakes they made, didn't make too many ourselves," said John Patterson, who caught the shutout and contributed a three-run double in the fourth. "It was fun."
The fun wasn't over for the winning pitcher, who was asked if his father was about to feel the heat.
"Of course," he said, laughing. "In the car."
Across the diamond, Alberto jokingly revealed his strategy: "I'm probably going to end up sleeping here."
– Bob Bellone, with nearly a half-century of experience in sports journalism, is in his second season with 813Preps.com.