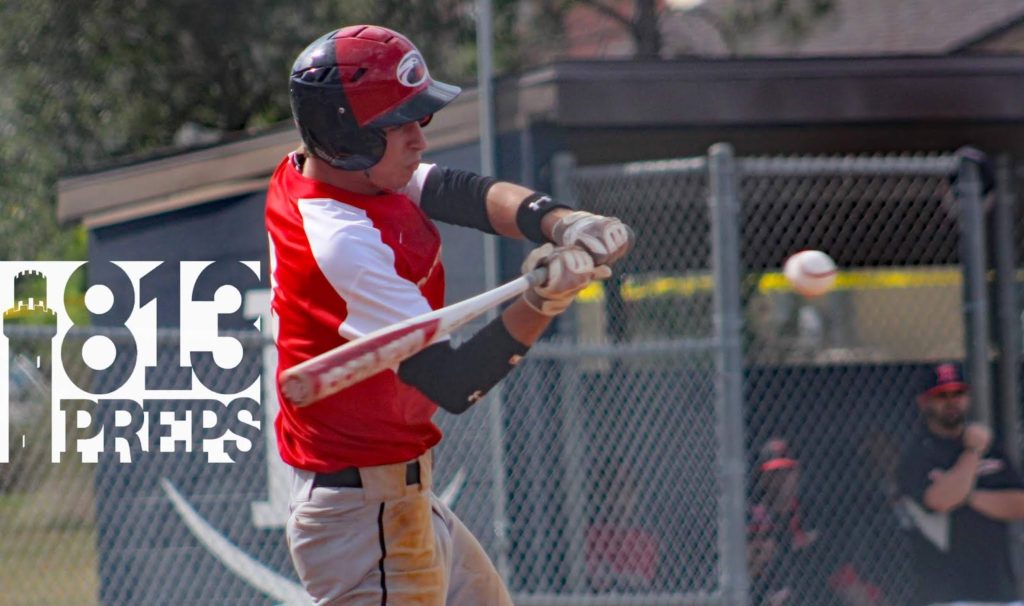 Carrollwood Day senior Dillon Baker helped spark a four-run inning for the Patriots with an RBI single to right field.
TAMPA – Carrollwood Day weathered an early Hillsborough outburst, and got a crooked number on the board in the third and held on for a 5-4 victory.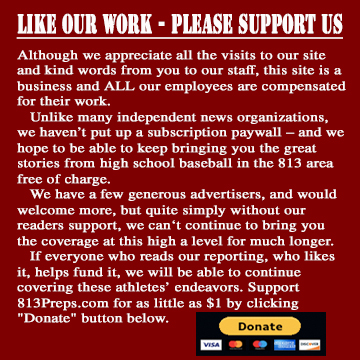 The Patriots strung together RBI singles from Blake Hooker, Dillon Baker and Danny Vassallo to key a four-run third, and two relievers shut the door on the Terriers in an afternoon tilt at Berkeley Prep.
"I think it was about being scrappy," Baker said. "Getting base hit after base hit, and taking an extra base."
"Our mentality needs to be a bit better about getting that type of inning a little bit earlier, but today that one helped boost us in the dugout and on the field as well."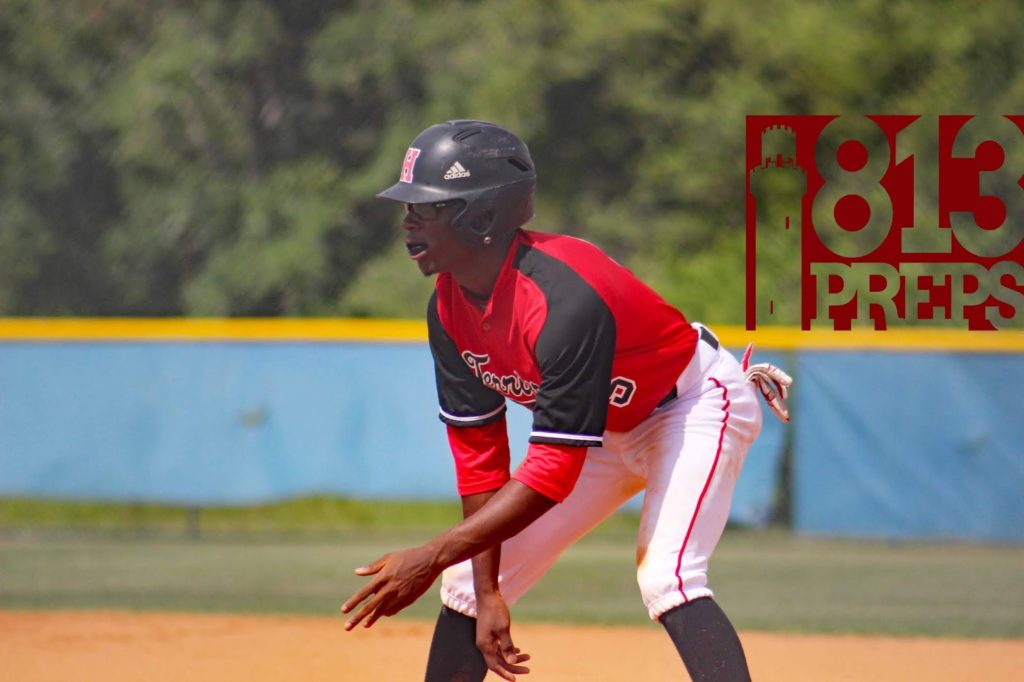 Hillsborough senior Terence Doston scored the game's first run after being hit by a pitch and stealing second. Doston also added a triple in the seventh, but was left stranded. 
Hillsborough (7-14) jumped out to a three-run lead in the first as senior Terence Doston made a leadoff hit-batter hurt, stealing second base and scoring on a Juan Jaime-Nunez up-the-middle single. Jamie-Nunez came around on a Patriots error, before a third run scored on a double-play.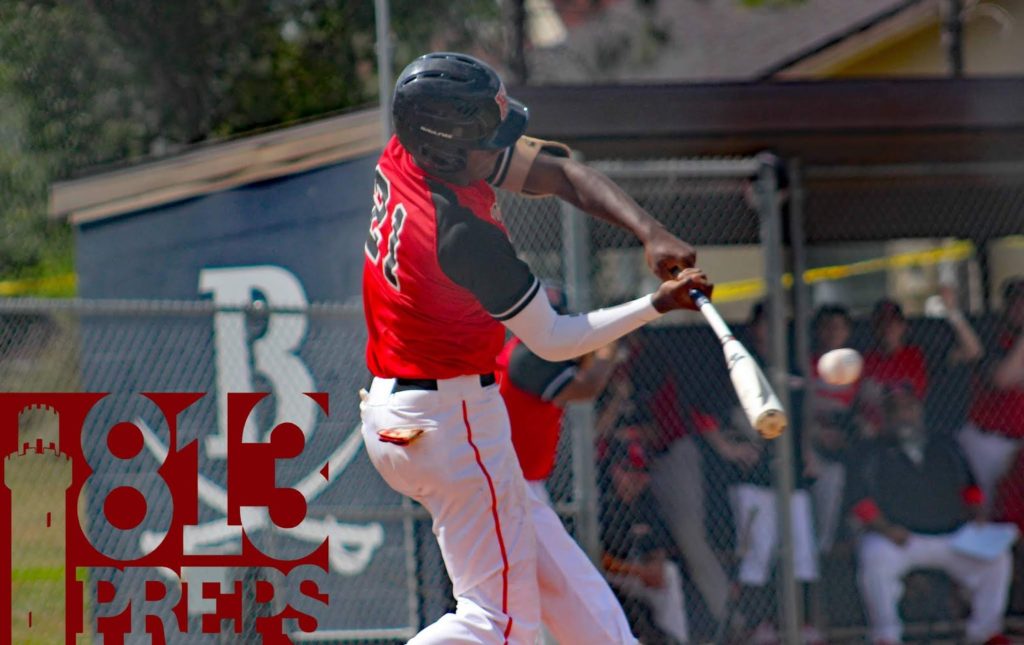 Hillsborough senior Juan Jamie-Nunez connects on an RBI single in the first inning.
It was a tough inning for junior Carrollwood Day pitcher Matt Dressander, but the righty bounced back fairly well working 3 1/3 innings and allowing just one more hit, a Tanner Jones single in the fourth inning, which would later turn into the Terriers' fourth run.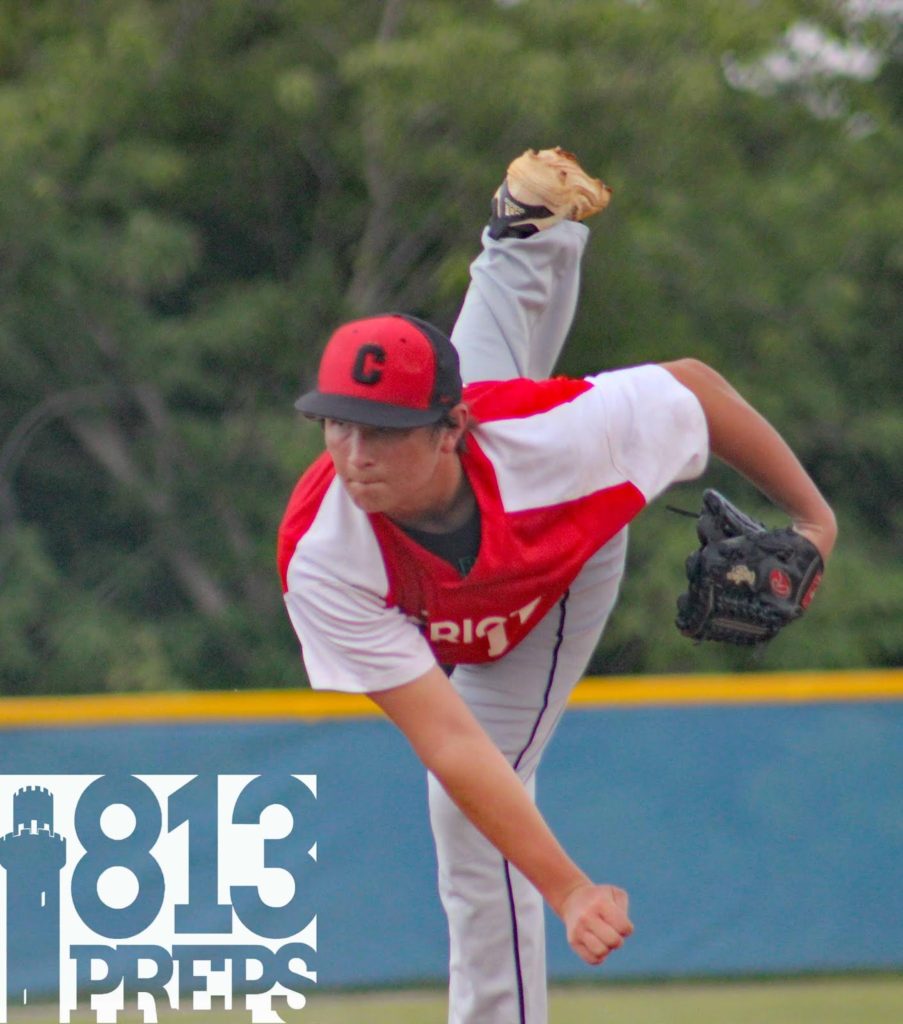 CDS starting pitcher Matt Dressander
"After that first inning, I collected myself in the dugout and came back out in the second inning feeling a lot more confident where I could put the ball, more confident about my tempo," Dressander said. "I think in the first inning I was trying to be too fine with all the batters … the second and third I let the ball go more and it went where I wanted it to."
In between, Carrollwood Day (13-10) crept back in with a Damien Rameau RBI in the second, before taking the lead with the four-run third, which also included an RBI from senior Kyle Benedict.
The Patriots turned things over to Tanner Pelaez on the hill in the fourth, and though the Terriers quickly cashed in a run (charged to Dressander) the freshman righty took care of business with 1 2/3 innings with a pair of strikeouts.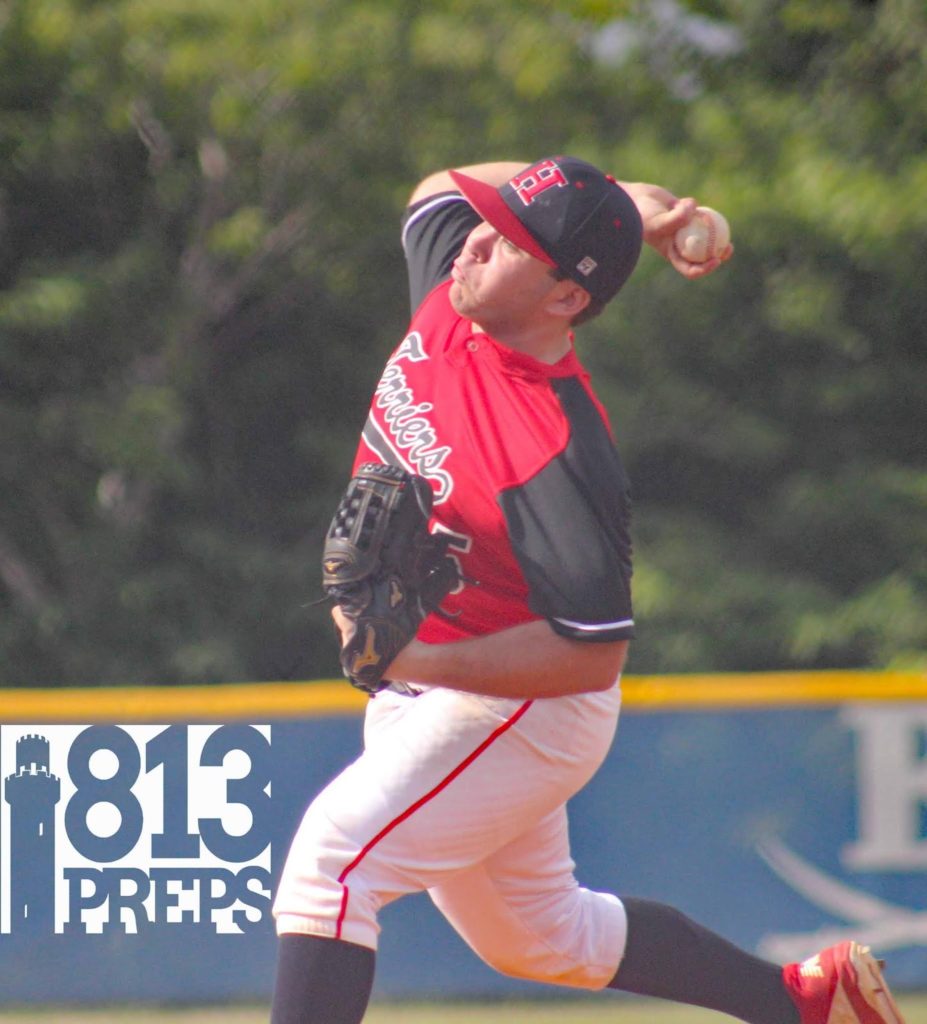 Hillsborough reliever Michael Ireland
Hillsborough got some quality relief as well, with Michael Ireland striking out four in two innings of work and Nate Gustafson working a 1-2-3 inning on the mound.
Doston cracked a two-out triple in the seventh, but things would not swing back in the Terriers direction as junior Danny Vassallo slammed the door shut finishing his two innings of relief and earning the save.
"Tanner as a freshman threw the ball fantastic for us, just going out there and throwing strikes, and then Danny always throws the ball well." Baker said. "He throws strikes, we make plays, that works pretty well for us."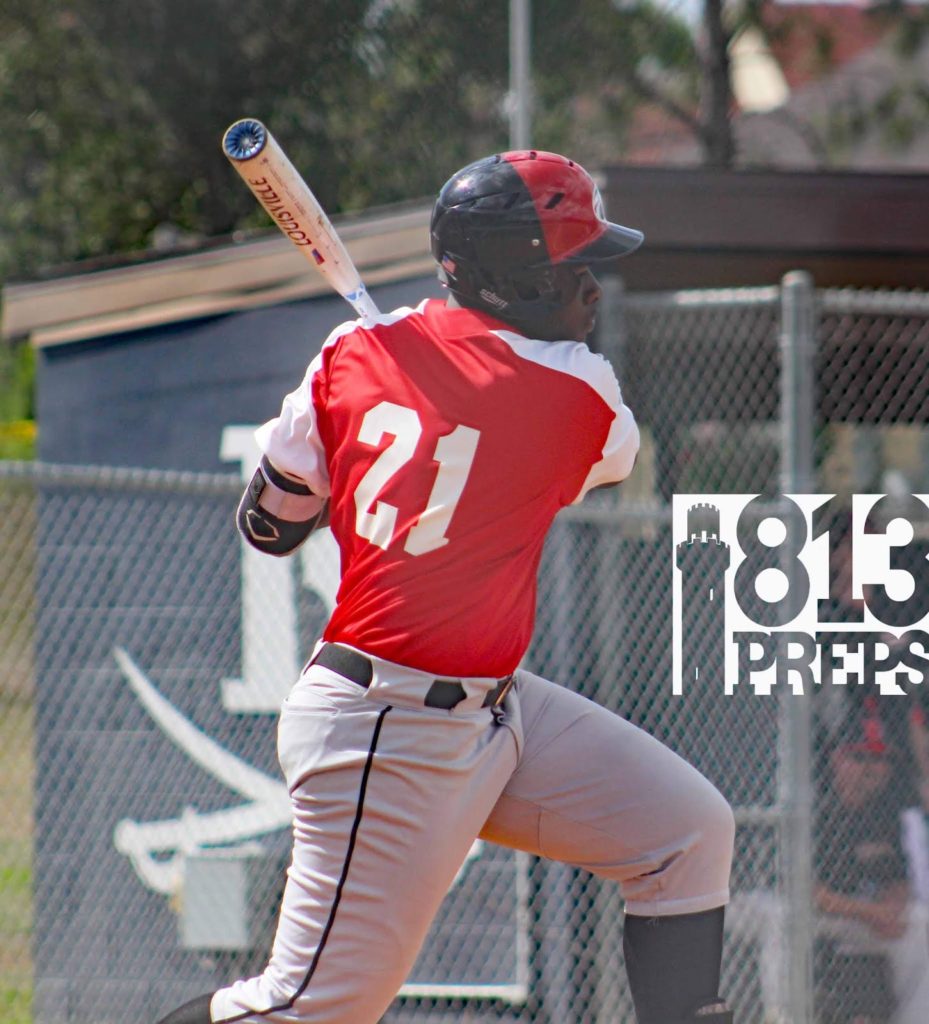 CDS designated hitter Damien Rameau had an
RBI in the second
Carrollwood Day faces off with Steinbrenner at Berkeley Prep on Thursday and closes the regular season against Calvary Christian on the road on Friday. The No. 2-seed CDS hosts Cambridge Christian next Tuesday in the Class 3A-District 4 quarterfinals.
Hillsborough finishes the regular season with a game against Berkeley Prep, before facing the Class 7A-District 8 tournament host team Gaither next Tuesday.