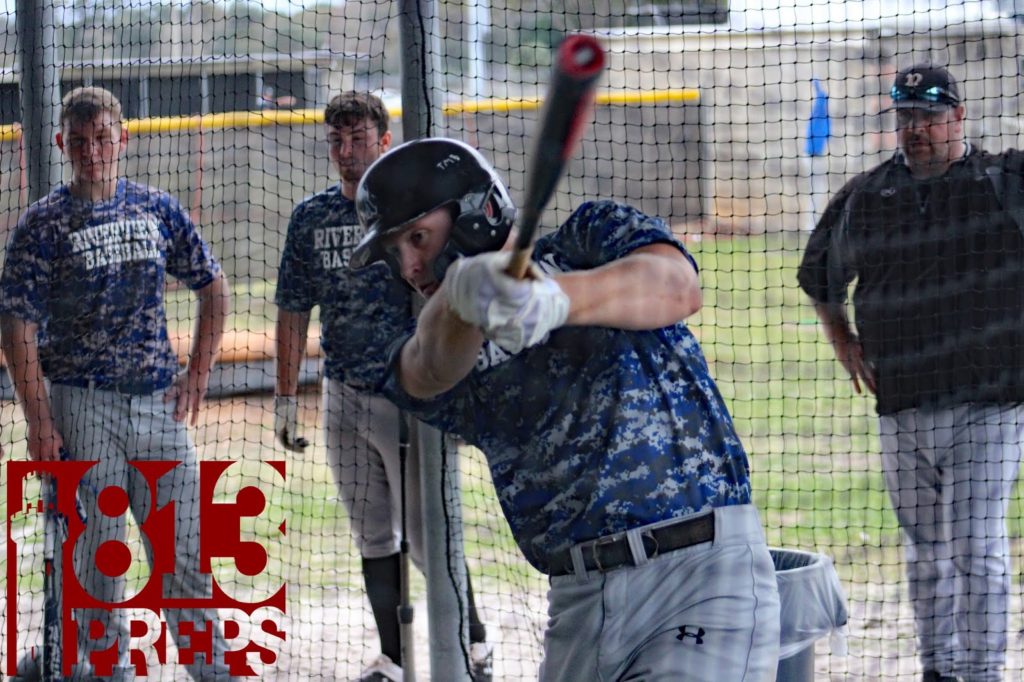 Riverview senior Dillon Besnier has been a leader for the Sharks and everything the USF committed senior does, he says is to honor his late mother, Tonya Miller. 
Editor's Note: Over the final weeks of the high school baseball season, our staff will be featuring select seniors in our second annual Senior Features Series – a look at some of the great stories and accomplishments of our departing athletes from around the 813. Please follow along and if you think there is a player we need to feature, please contact our editor at jarrettguthrie@813preps.com.
By Bob Bellone
RIVERVIEW – Dillon Besnier will soon be parting ways with people in Riverview High baseball circles who have become dear to him. The standout center fielder has been through worse – so much worse – and come out stronger on the other side.
It was the summer before his varsity debut as a sophomore with the Sharks when his mother, Tonya Miller, died suddenly at 38. Besnier determined to keep her close by living in such a way that she would have been proud.
That ambition remains fresh in his mind.
"Every single day, as soon as I wake up," he said. "Not even baseball, just everything I do in general. The decisions I make, everything for her."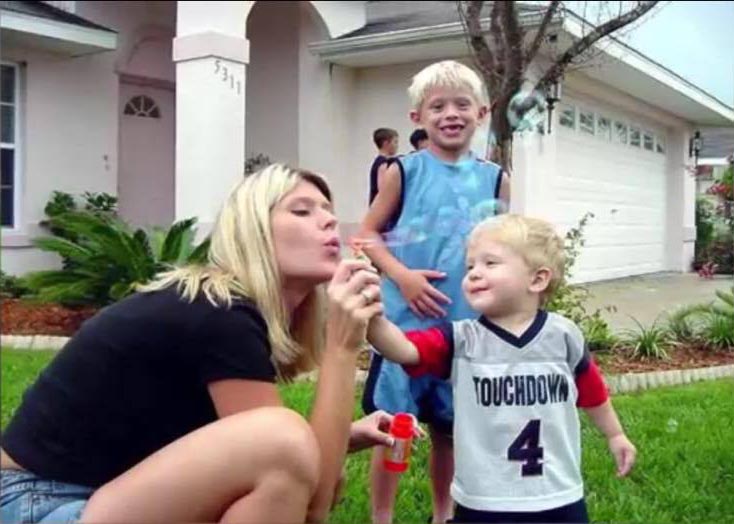 Happier Times: Besnier, as a youngster (in the Touchdown jersey) with his late mother, Tonya Miller. (Photo provided by Besnier family)
One decision was to accept a scholarship offer to play baseball for the University of South Florida. He had other choices, but that one thrilled Carolyn Besnier, his paternal grandmother.
"I'm a USF graduate, so I'm so happy that he's going to be there," she said. "And it's close."
A fixture in the stands for years, Carolyn fondly remembers the eye contact and playful gesturing between mother and son during games. "She was really a good baseball mom. She was here for everything."

Dillon sensed his mother wasn't quite finished with him. Take the soggy Class 8A-District 6 title game two years ago when the rain suddenly intensified as he came to bat in the fifth inning.
"I felt like that rain was a sign of her telling me that I had to go up there and do something," he told 813Preps that night.
The sophomore answered by redirecting a fastball through the left side of the infield, delivering the eventual winning run against host Bloomingdale and the first district championship for the Sharks in five years (take a look back at this game by clicking here for our story).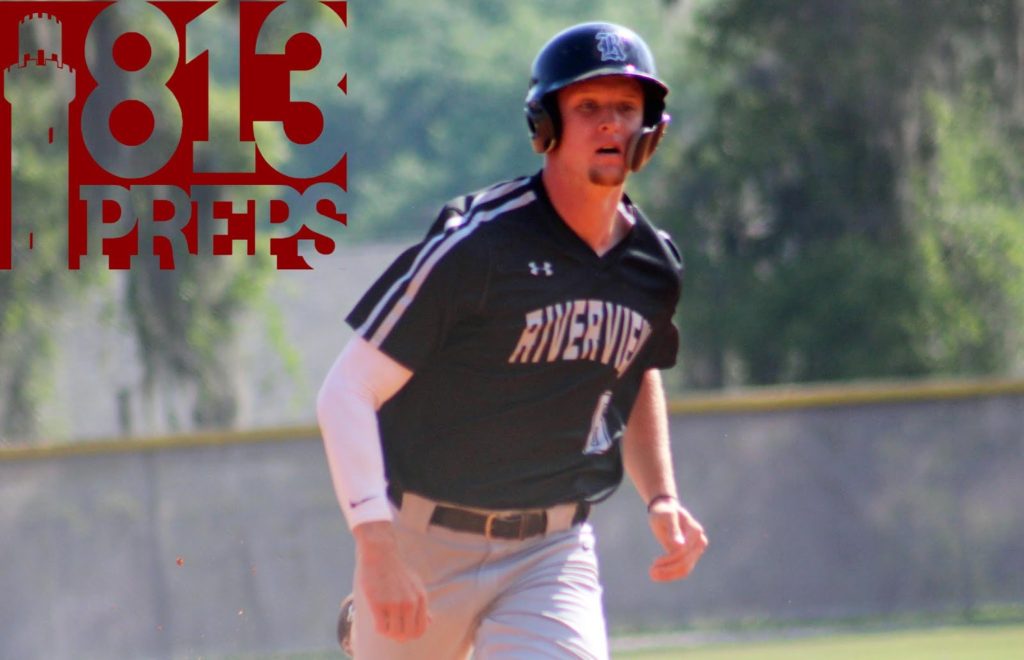 As a junior, Besnier drilled a two-run homer to help Riverview rally past Plant City and into another showdown with Bloomingdale for the district crown. The Bulls won the rematch, and Besnier can hardly wait for their next postseason clash Tuesday afternoon in the opening round of the 2019 district tournament.
"I want to play Bloomingdale more than anybody," he said, "just because they beat us last year."
In 70 career games to date, Besnier produced a .365 batting average with nine home runs – including a county-best six last year – among his 27 extra-base hits. Strong defensive play also contributed to his being named to the Saladino All-Tournament Team and the All-Western Conference Baseball Team for Hillsborough County in each of the past two seasons.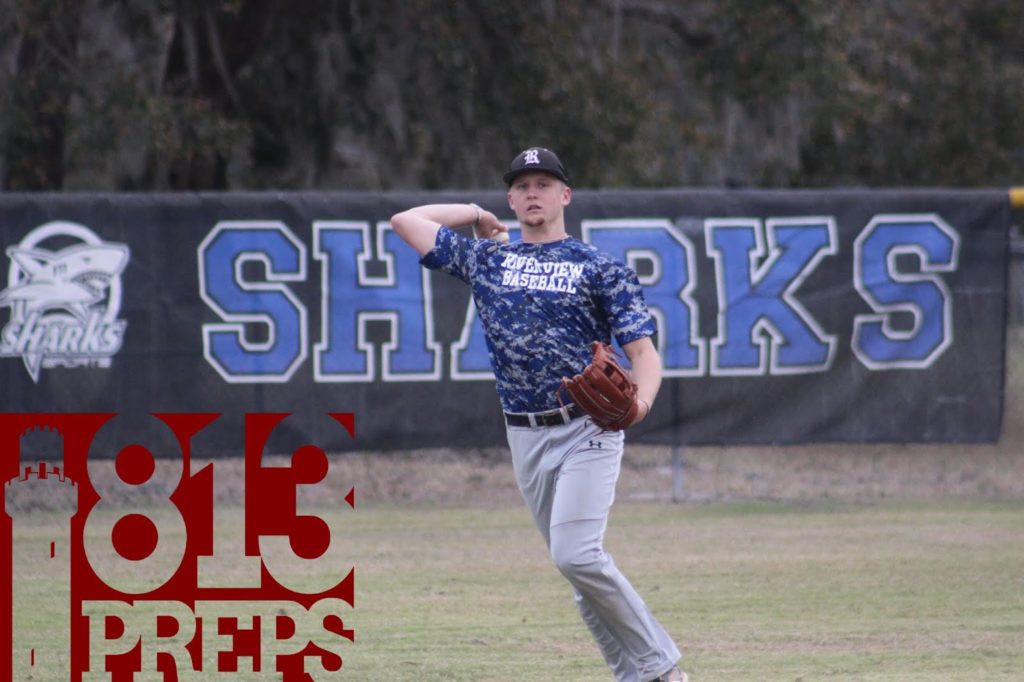 No team could embrace the 6-foot-2, 195-pounder more than his own.
"He's the best teammate I've ever had," said fellow senior Brendan Herrick, who transferred from Lennard High for his final season. "He leads by example and works really hard. He makes everyone around him better, which I think is the best quality he has. Honestly, I don't think he has any weaknesses. Everything is his strength."
Knowing his next high school game could be his last, Besnier looks back with gratitude – especially for former coach Bill Leiby, who stepped down in February after 15 seasons in the Riverview dugout.
"It's been amazing," the outfielder said. "Ever since my freshman year, it was a dream for me to come here and play. Ever since then it's been a ride."
Regarding the road ahead, his hopes are riding on a trip to the College World Series.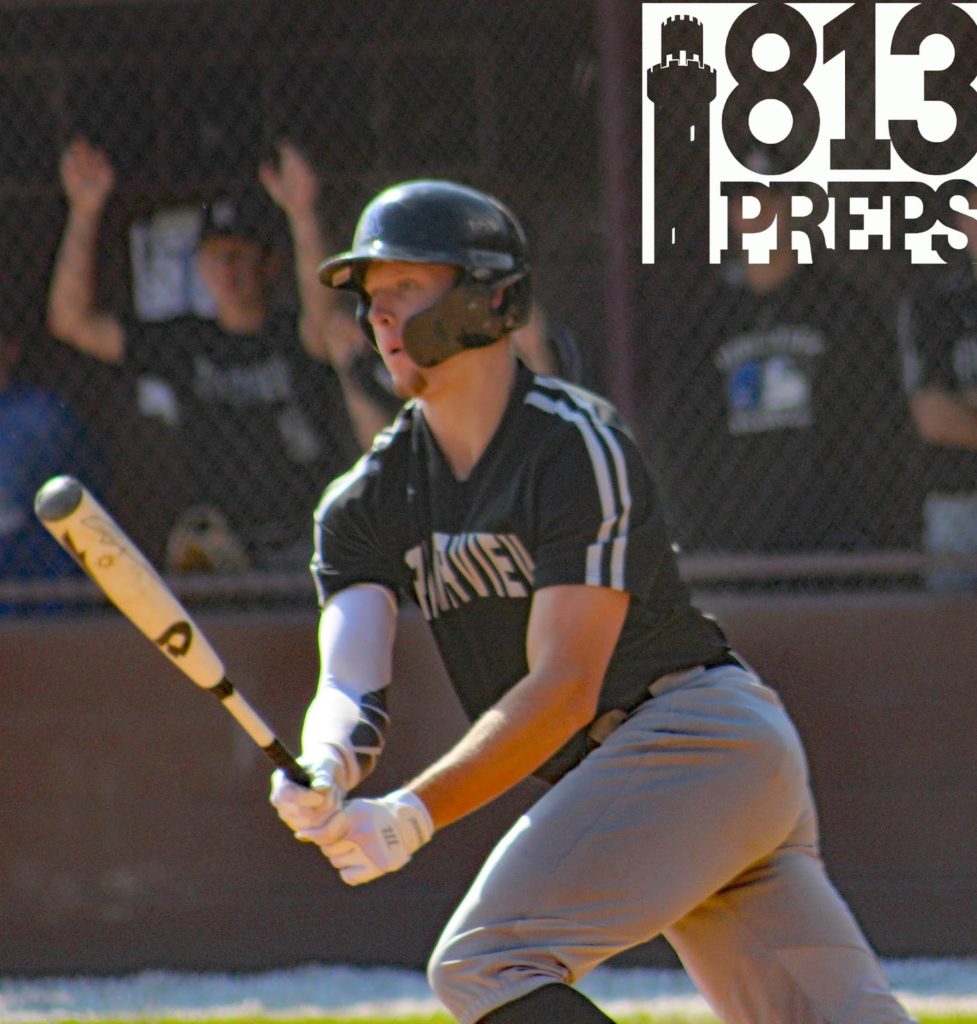 "I think about that, honestly, every single day," he said. "Anytime I'm scrolling through any type of social media and I see big-time guys, I'm like, I can't wait until that's me some day."
Ronnie Rodriguez, a longtime Leiby assistant now in charge, will not be surprised by any level of success Besnier achieves. "I think if he relaxes and does what he does, he's got a chance to go to the pro level," he said.
Rodriguez then turned up the praise. "He's such a good kid. He's so respectable. He's been raised right. He'll do anything for you. He's a pleasure, a kid you'd love to coach."
A kid who could make a mother proud.
– Bob Bellone, with nearly a half-century of experience in sports journalism, is in his second season with 813Preps.com.